Back to Thunderboltcharters.com




Here is Matt New Business Address:
Matt's Mobile Marine Electronics
107-B Estus Drive
Savannah, Ga. 31404
Phone nbrs: 912-313-0863 or 843-247-9865
Matt's Mobile Marine Electronics click link on left for email.
After 9 years it was time to have a professional person rewire
my Edgewater 205. I have modified it alot over these past few years
In the Savannah area, It is hard to find dependable marine installers.

Had many broken appointments and no shows, Then I found Matt Baumann.
Click the link to email him or call him at 912-313-0863 / or 843-247-9865.
He started by removing all the old wire that wasn't being used and
then reran wire from the console to the stern of the boat to 2 livewell pumps,
1 livewell light, 1 raw water washdown, 1 bobs jackplate, 1 2000 gph bilge,
1 stern light, 2 side courtesy lights, 1 stern courtesy light, 1 pair of
custom underwater lights. He also ran wire to the bow to the running lights.

Since nothing was grounded, he put in a fuse panel, and a grounding bar.
Every wire was labeled at the accessory and at the panels. He also wired
my 2 Garmin Gps systems, 2 different depth finders, 1 marine radio, as well
1 sony marine sound system. The photos's below doesn't do his work justice
as I took them at night in the dark. I also had a new 8ft. Power Pole installed.
He is in the process of moving his business to a new office so you can either
bring your boat to him or as in my case, he can come to you!.

.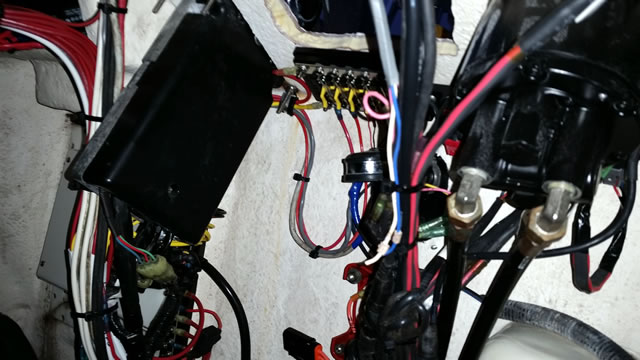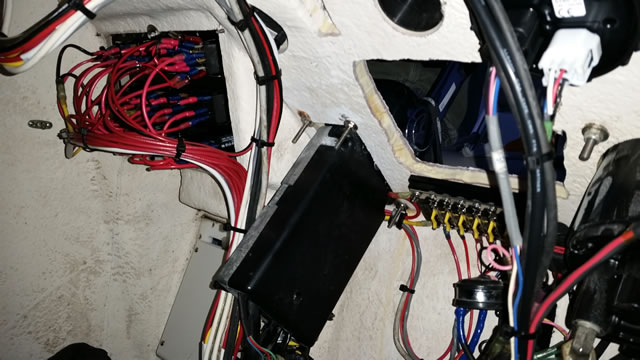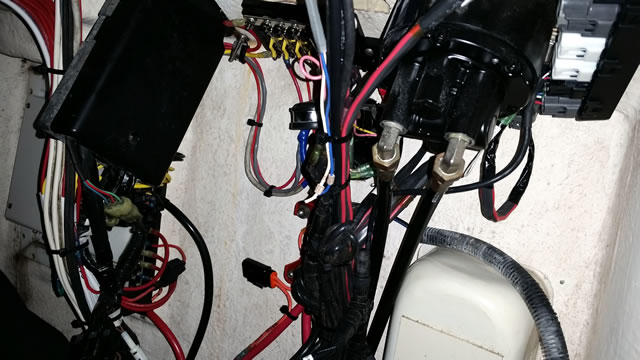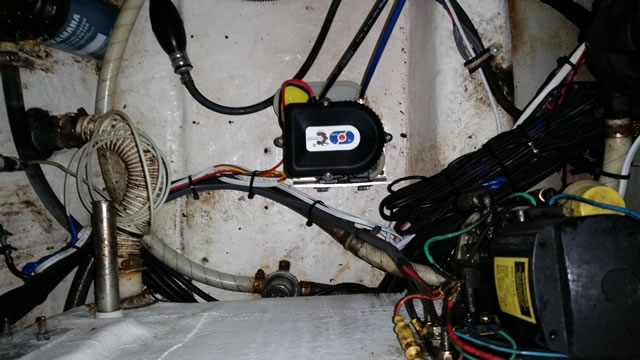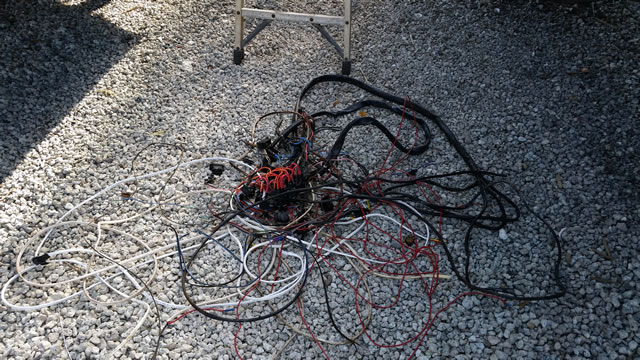 Copyright © 2014 Thunderboltcharters All Rights Reserved.