---
10/05/2019
I had a 4 person 5 hour trip today with Loren and his Friend Justin and both of their 6 year old sons and I had a blast! I have fished with Loren many times in the past and his always upbeat positive attitude adds as much to the catching as any other part of a fishing charter. We departed at dead low tide out of Thunderbolt at 8 am, knowing there was a cold front on the way with possible rain. Water temp was 83 degrees today and clear to slightly stained at most drops.
The first 2 hours were slow, but we did have plenty of bites, Then Justin had a few bites that took the whole shrimp and I knew the Trout and Reds were in the area. We wound up keeping 3 slot sized redfish and putting back a 28 inch Redfish that Loren caught. We also released a nice bonnethead shark that Justins son caught as well . Just caught a speckled seatrout a shade under 18 inches. We had a few throw backs as well.
Around 11 am a cold front moved in and Lorens son caught a respectable Black Drum, that he hooked, fought and landed by himself. Both boys are going to grow up to be excellent anglers as they both have talent and patience. The dads are a heck of a fisherman as well!
All fish were caught on the popping corks that I make and sell. You can purchase the Popping corks at 2 way fish camp in Darien, Ga. , at the Altamaha River Trading Company or on ebay.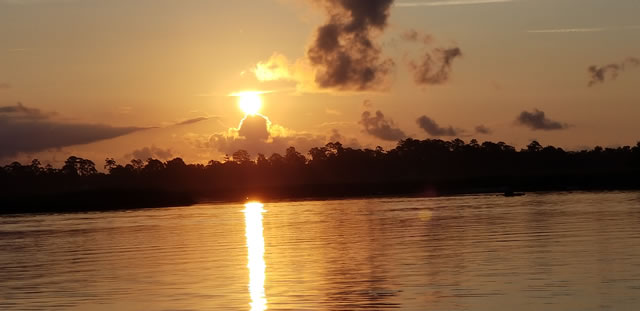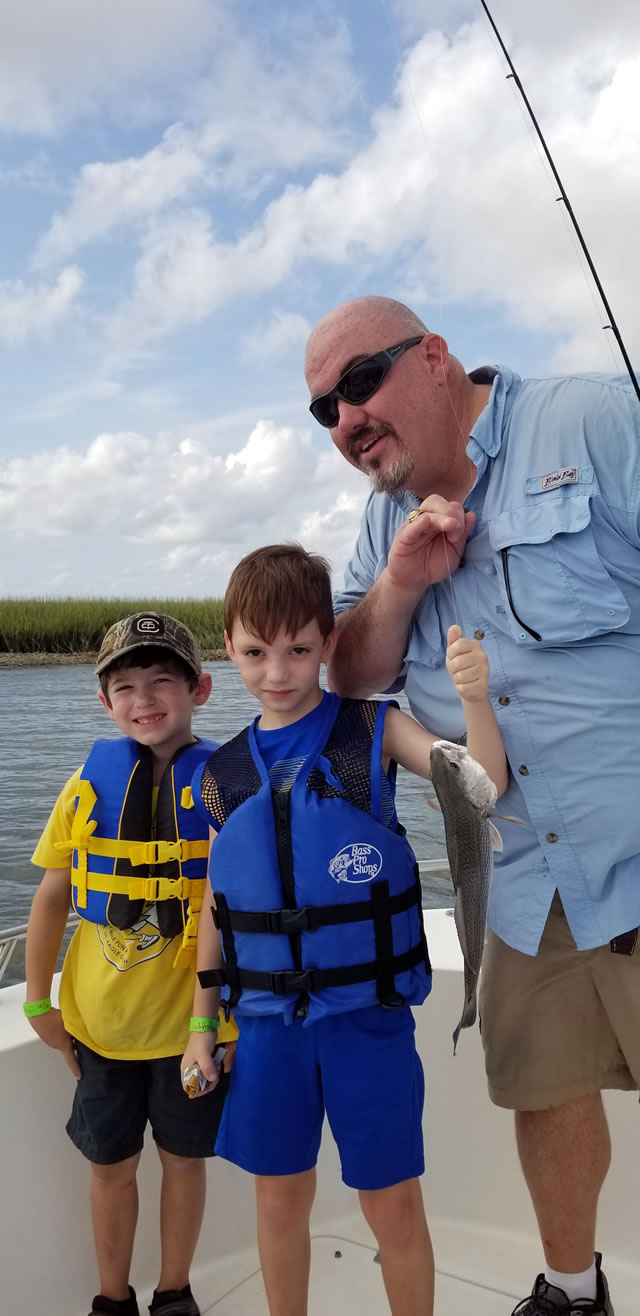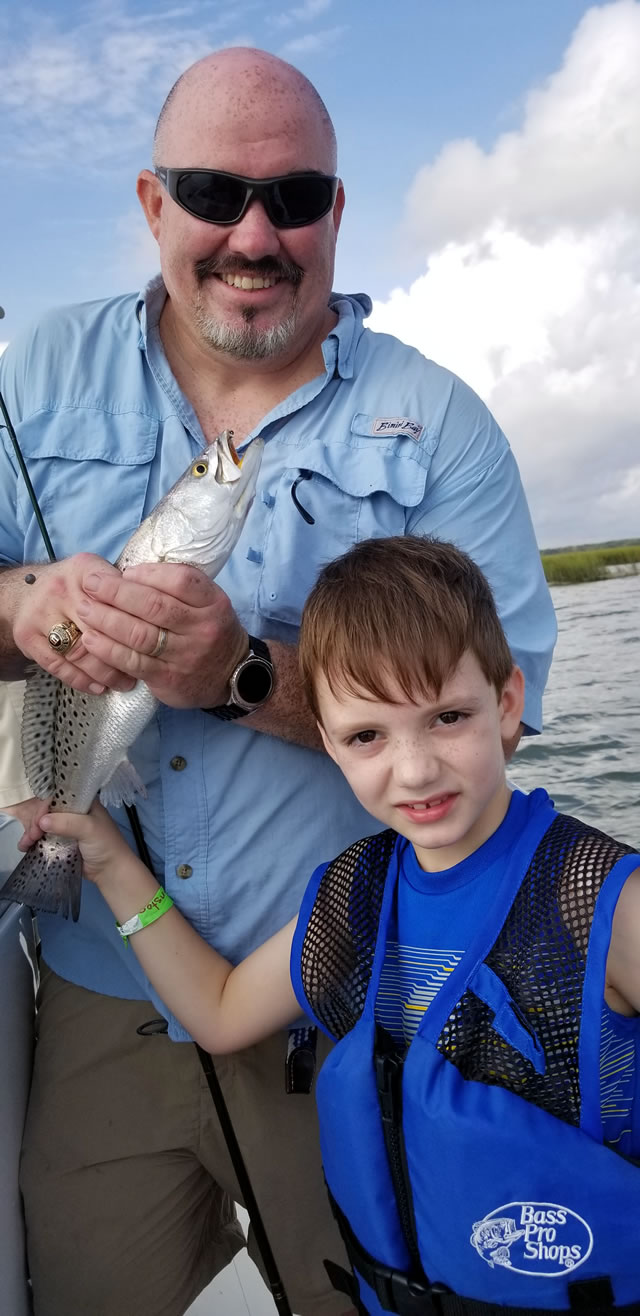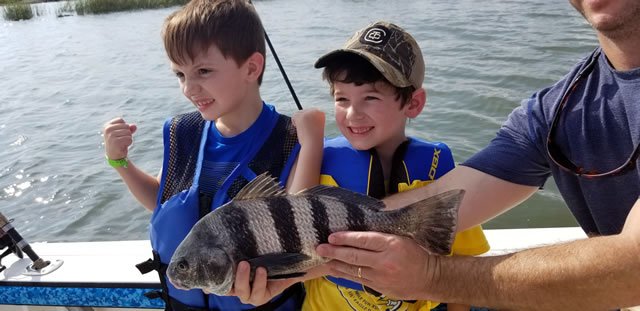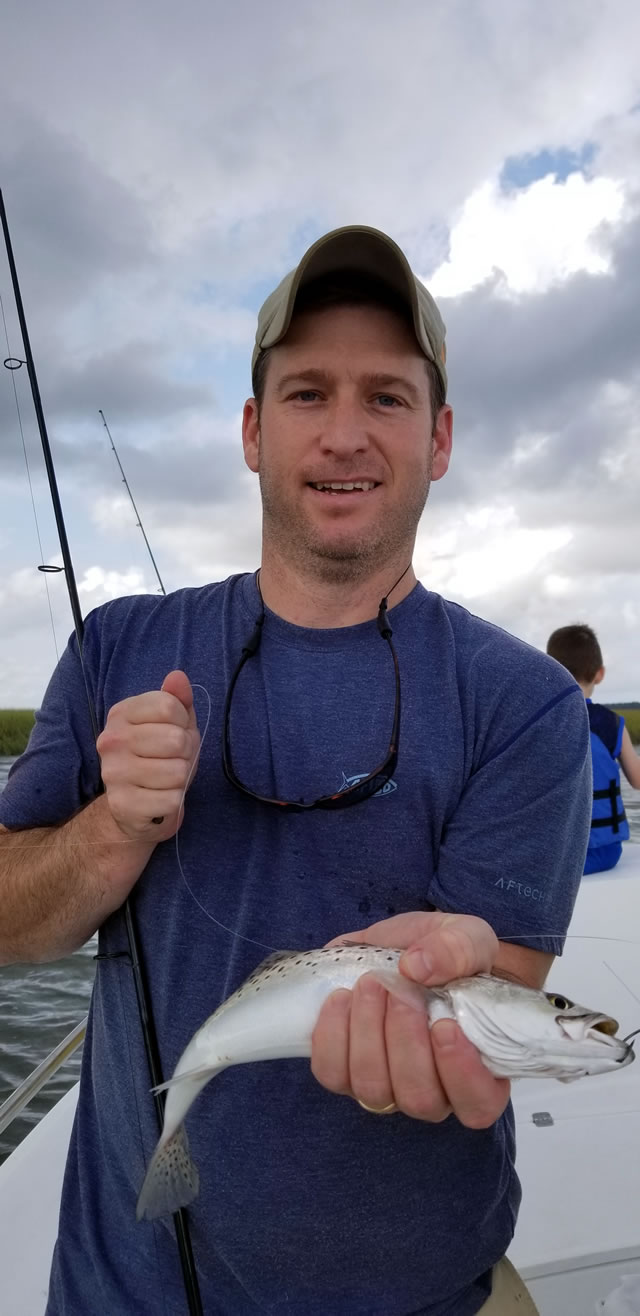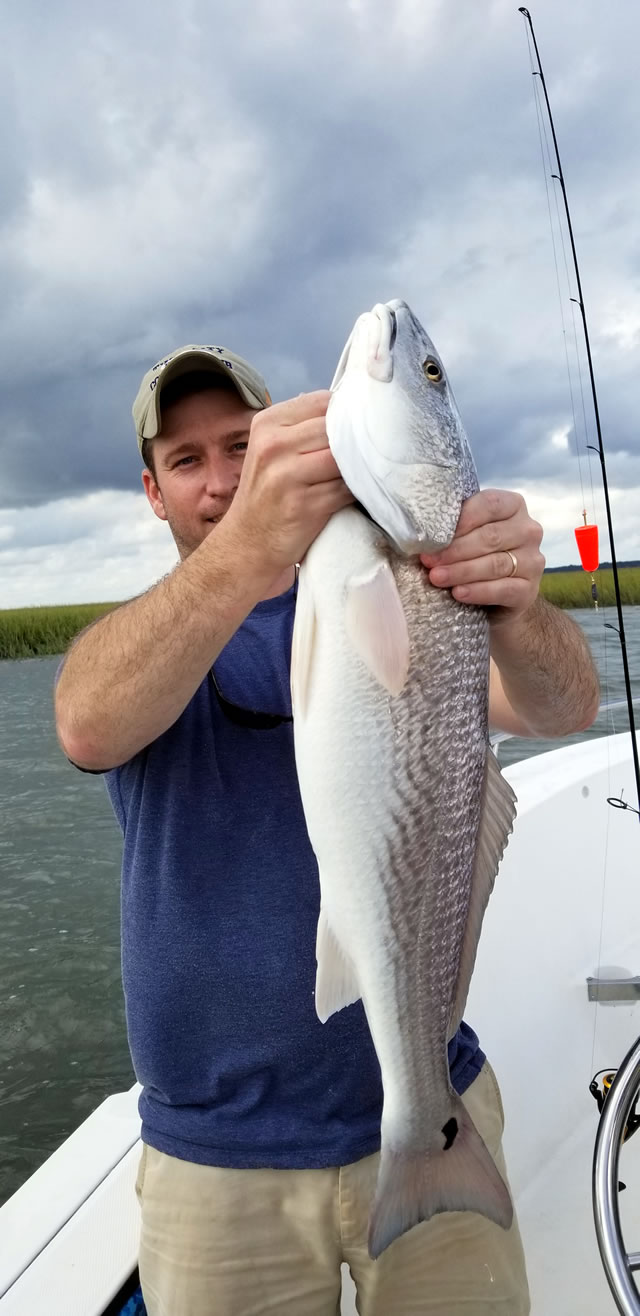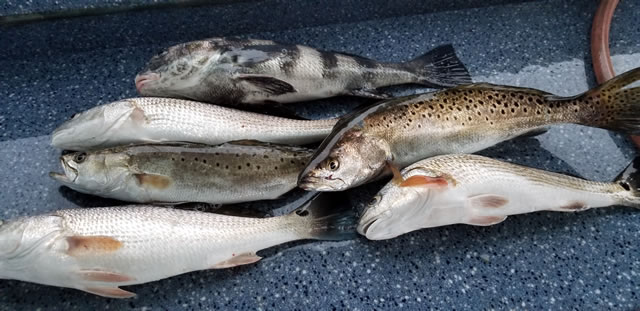 ---
Copyright © 2019 Thunderboltcharters All Rights Reserved.