---
05/18/2019
I had a 3 person 4 hour charter today with Steve and his Father Steve senior and his daughter Megan. What a great family to fish with! Both Steve and his father were very Proud of his Daughter Megan, who just Graduated from Univerity of Georgia, with a degree in Mechanical Engineering, I believe.
The wind was light today out of the soutwest at 5 -10 knots, but we are on a full moon right now and the tides were exceptionally high. Water temp was in the 70's and we did have plenty of live shrimp. The plan was to fish the last hour of the incoming tide and 3 hours of outgoing. Tides got up and stayed in the grass after high tide. We caught a ton of ladyfish, a bluefish, a few short speckled trout and 3 bonnethead sharks and kept the last one for the grill.
A great day on the water !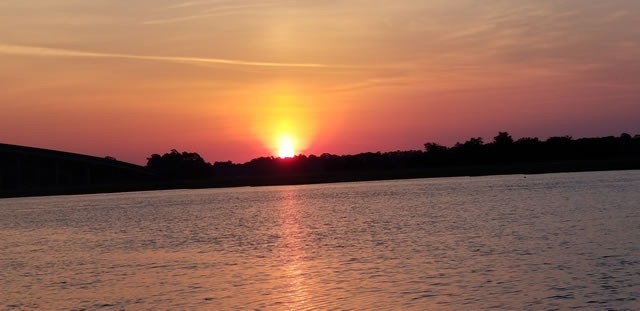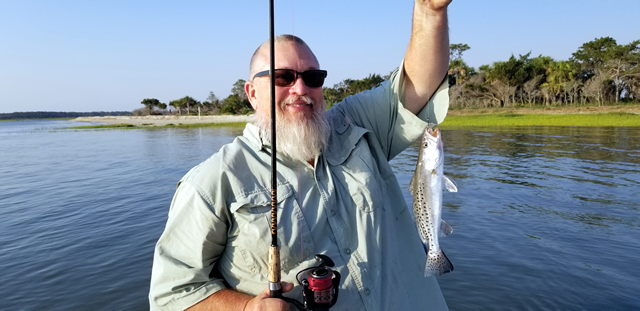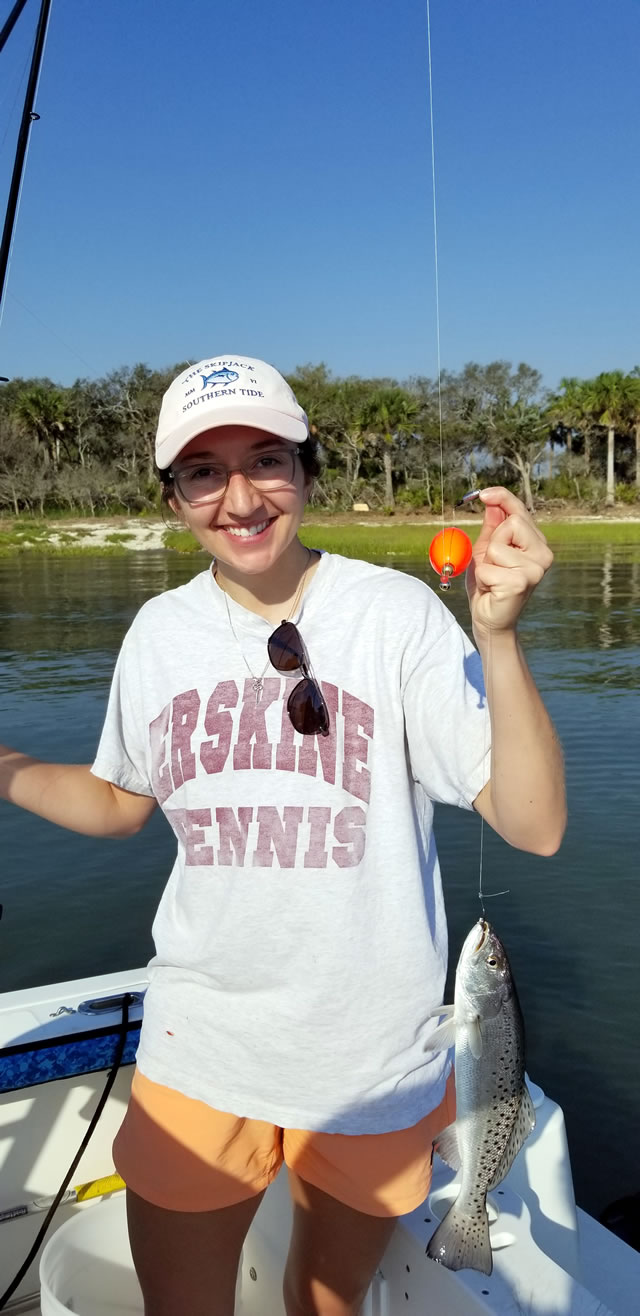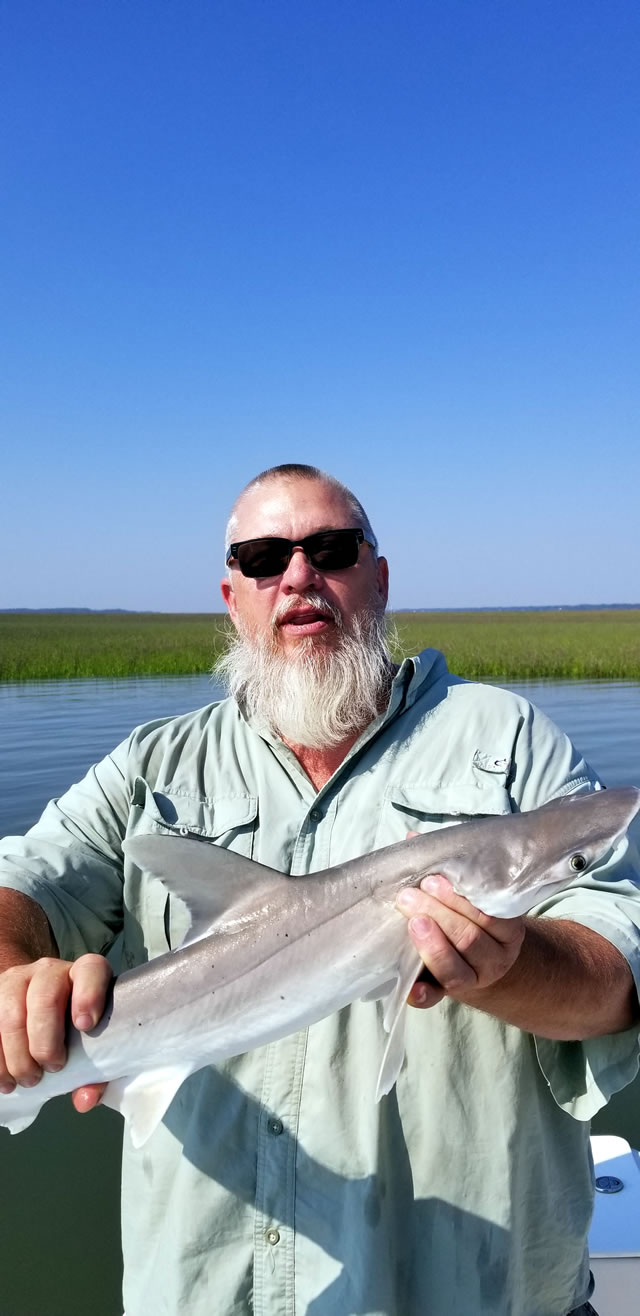 ---
05/11/2019
I had a 2 person 4 hour charter today with John and His daughter Caroline. I have had John on the boat many times, and we always catch fish. Today the action was somewhat slower than in the past, but we did catch some nice fish. We fished the last 30 minutes of the outgoing trying for whiting, but only caught some short summer trout and some mean bluefish.
We moved inshore from the beachfront to hit a few incoming trout drops. Both John and Caroline are excellent anglers. We caught more bluefish, ladyfish and a couple of big bonnethead sharks as well as a couple of sandbar sharks. We missed a few trout bites and caught some shorts as well as a couple of 16 inch Specks. Most all the trout were male.
The airtemp got up in the low 80's , and the water temp was 77. The water was clear and stained, but the wind did create some chop. The winds were 10 to 15 knots out of the south/ southwest which wasn't too bad on the incoming tide. It was a pleasure to meet Johns daughter and I hope to see John again soon.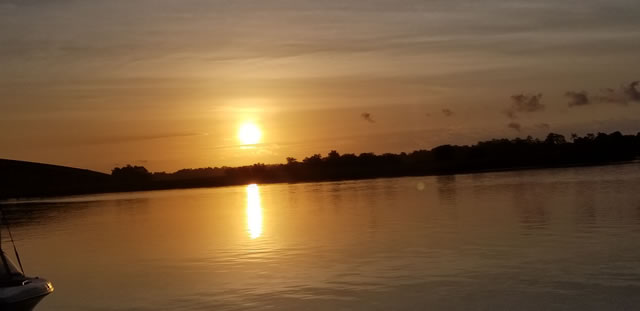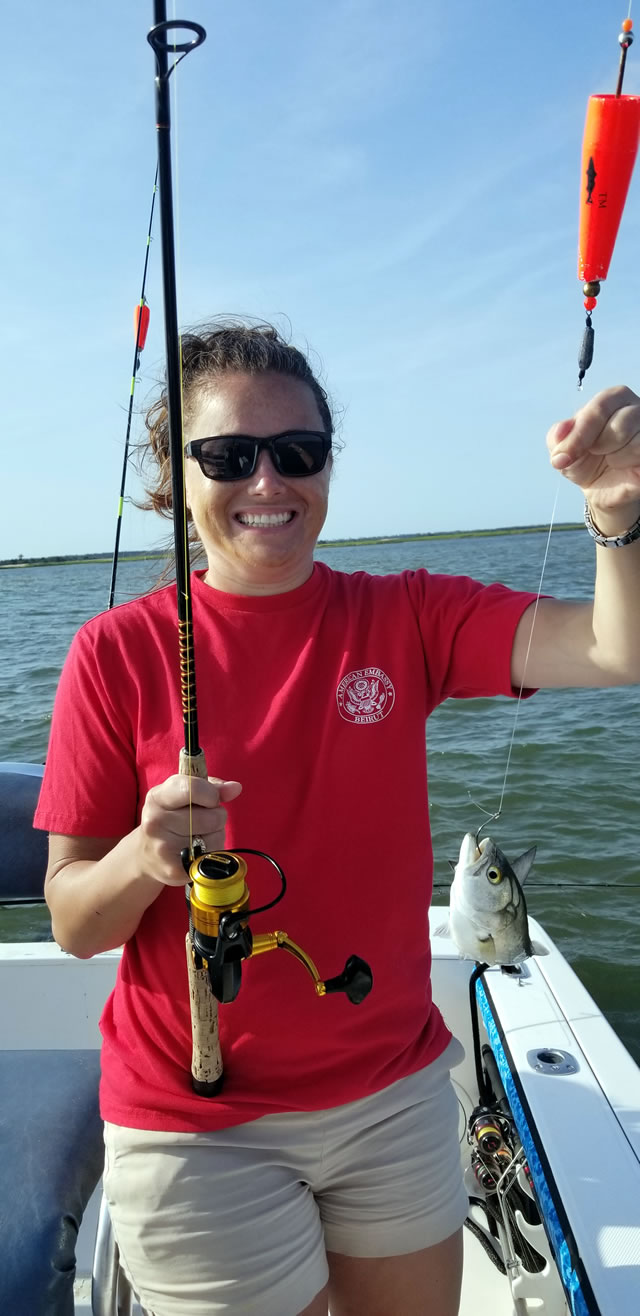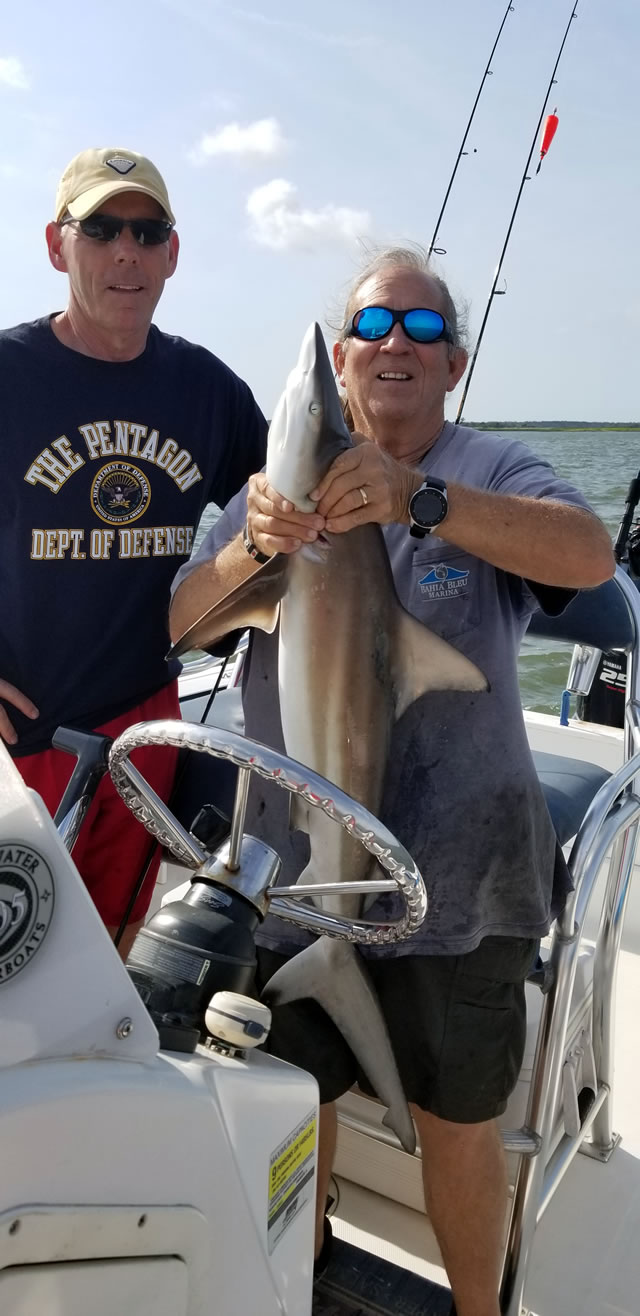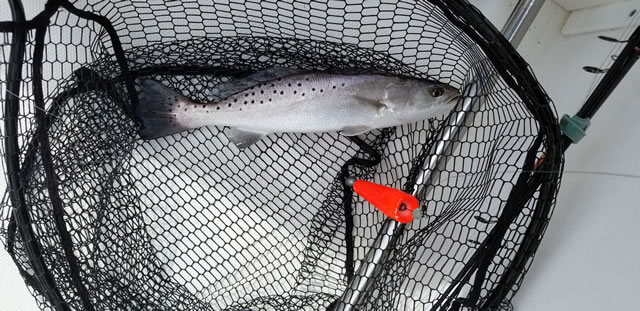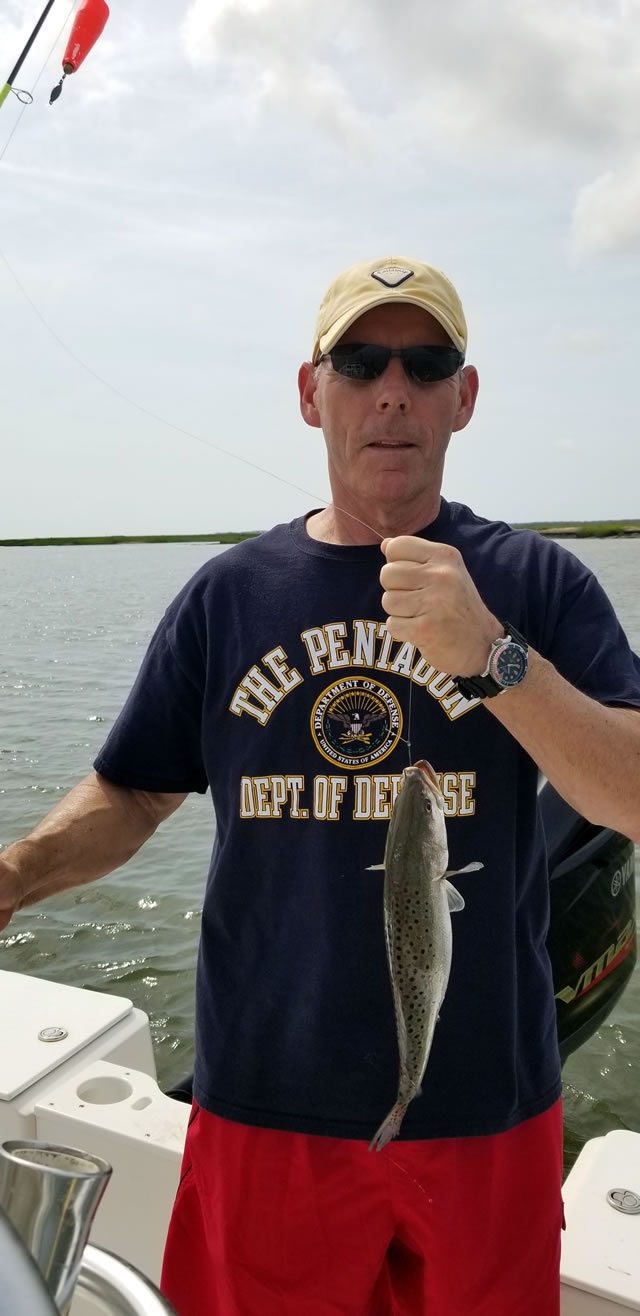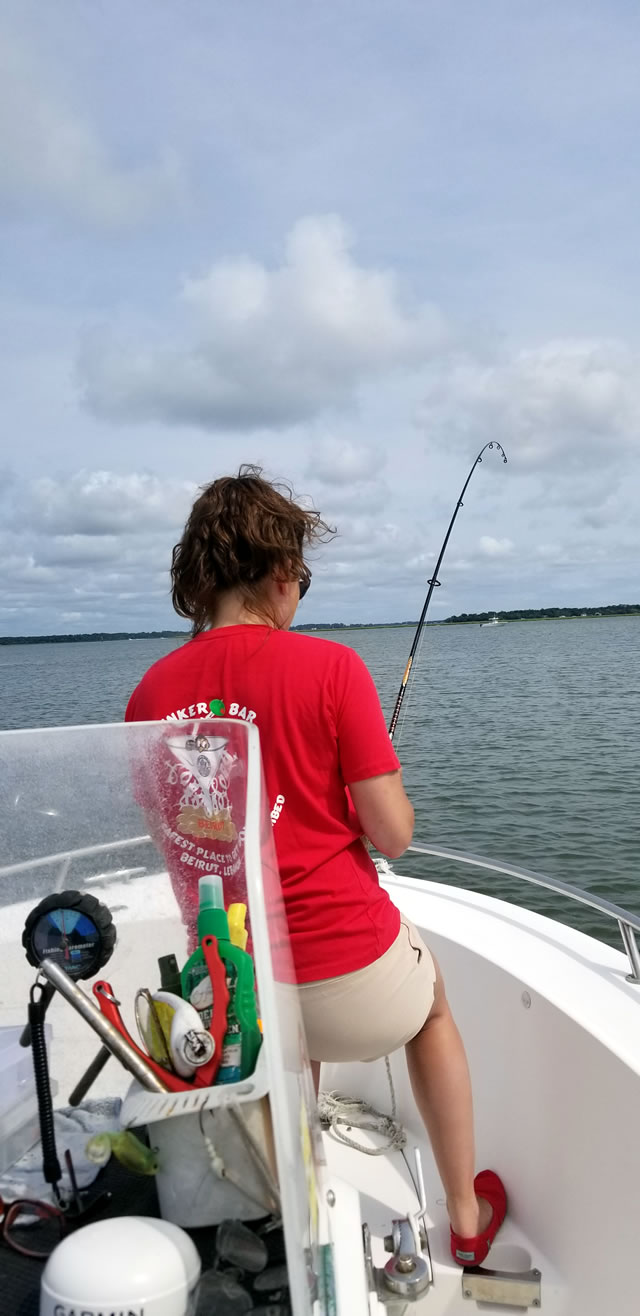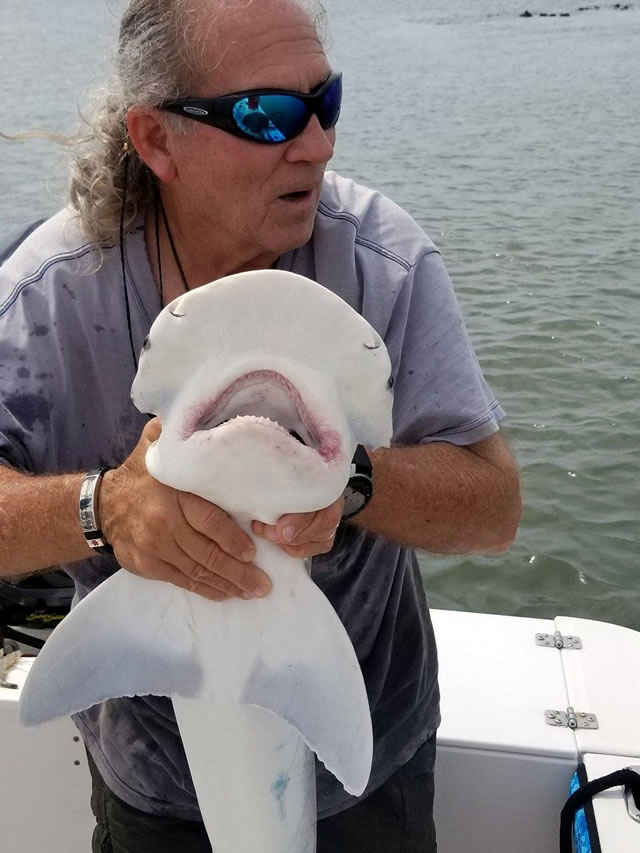 Copyright © 2019 Thunderboltcharters All Rights Reserved.