---
11/17/2018
I had Bryce, his son Peyton, and his Dad today. Haven't been with Bryce in a couple of years, but today was a good day. Air temp was in the upper 30's and the water temp warmed to 60 degrees. Light winds and soft tides, led to slow water movement, but very clear. This was a 4 hour trip, and we didn't get but a couple of pictures. We were fishing the incoming and it took awhile for the water to start moving, but when it did, we were on the fish. We probably caught 40, but kept 14 very nice Speckled Seatrout. Started with short fish, then the keepers up to 17 inches today, then as the trip wound down it was back to 13 inchers. A very good day though.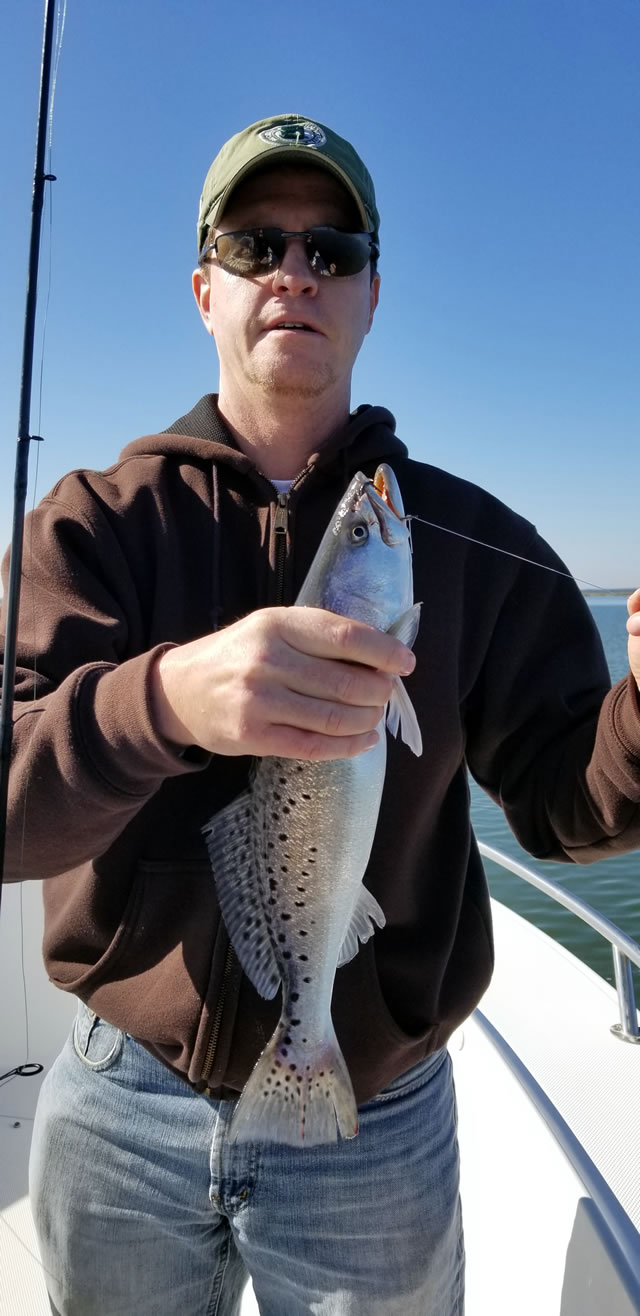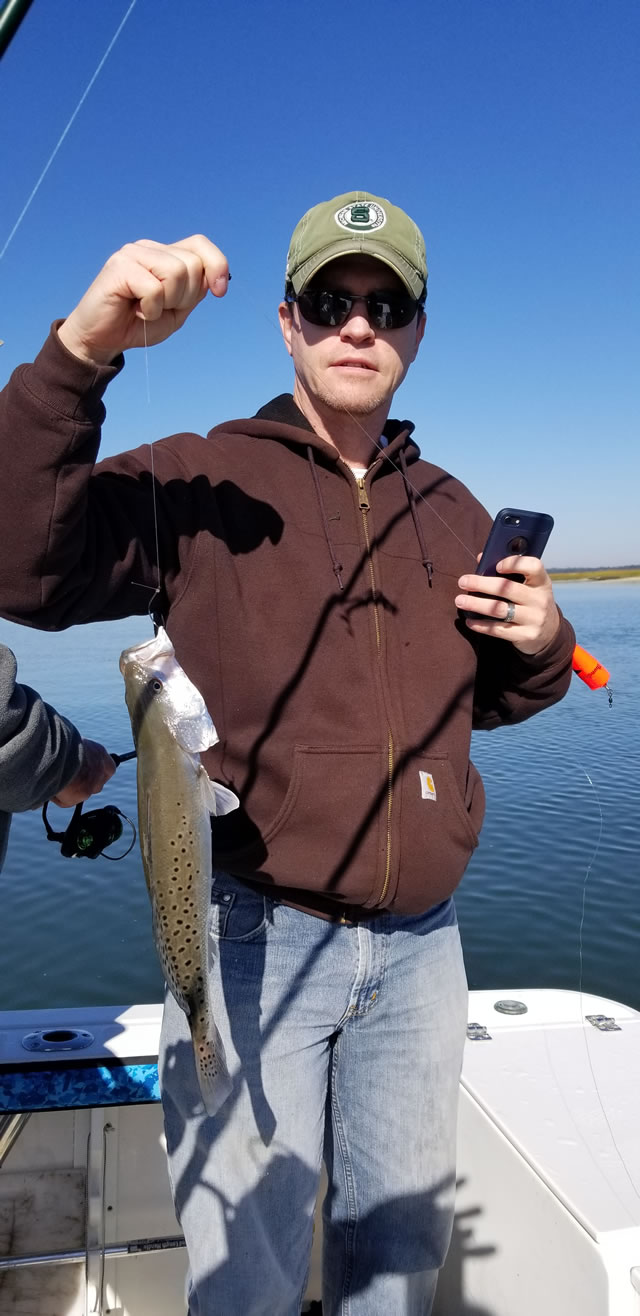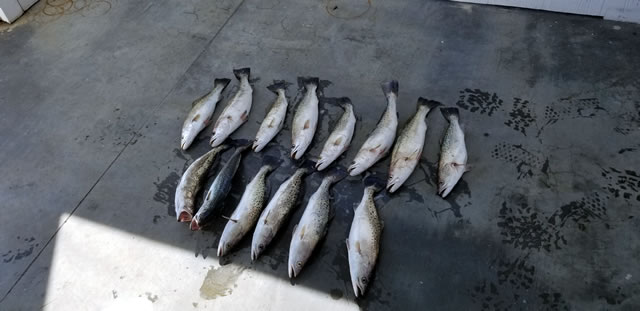 ---
11/04/2018
I had Butch and his brother Charles today For a 5 hour trip, that departed the dock at around 6:50am. We were able to get out sooner due the the time change. These 2 guys are excellent anglers from Texas and brought their baitcasters and artificials and tried them as well as using my popping corks and live shrimp.
We are approaching a new moon and the tides at Wassaw sound were high at 8.3 feet. We had a North East wind at 8-10 gusting to 15 knots. Water was very stained and we did find some semi clear water and Charles caught a very nice keeper trout and his brother was right behind with another. We also kept 1 summer trout and 2 slot redfish and 3 whiting. We also tried for a bull red, but caught and released a couple of spinner sharks. Should be gone with the lower water temps 66, but they were still here.
They also caught and released at least a dozen short specks that have moved in and are schooling now as well.
We had a lot of action, but not as good as last weeks. Hope to see them again next time they come to Savannah.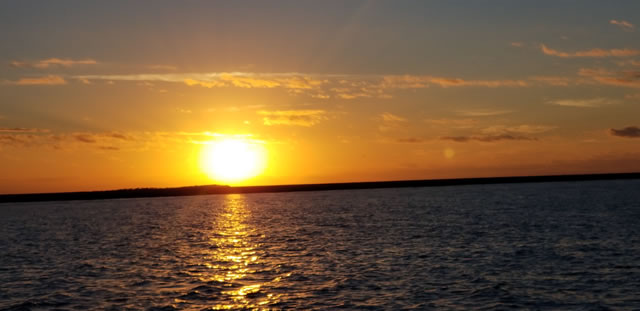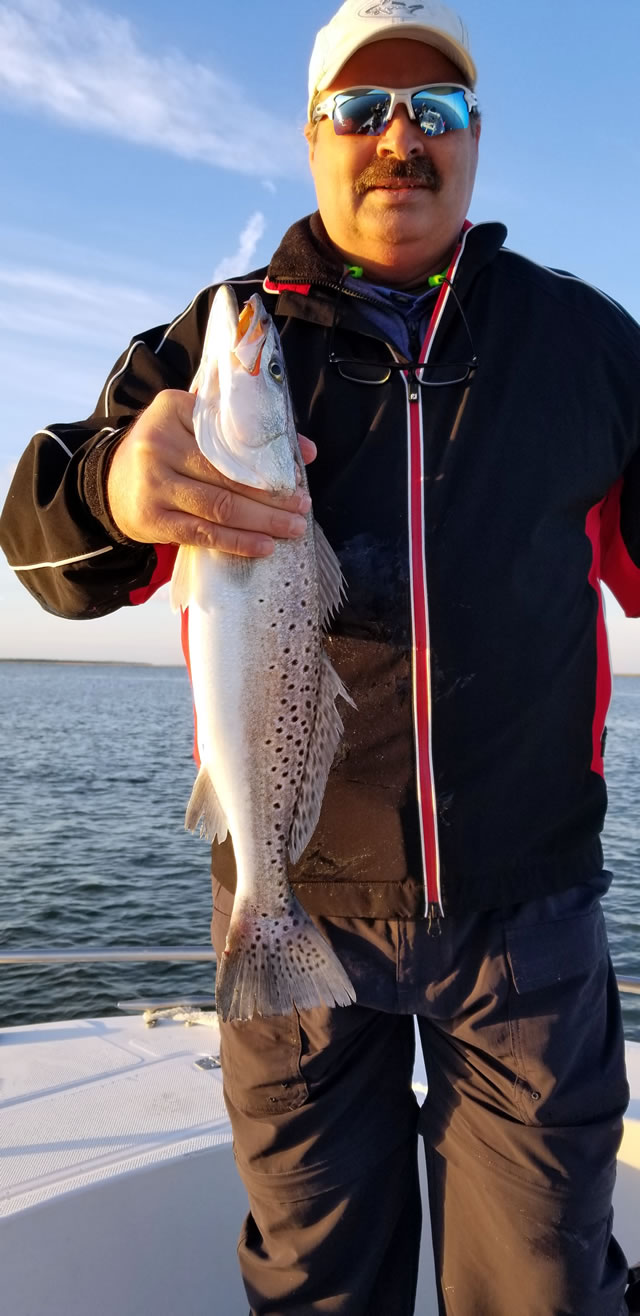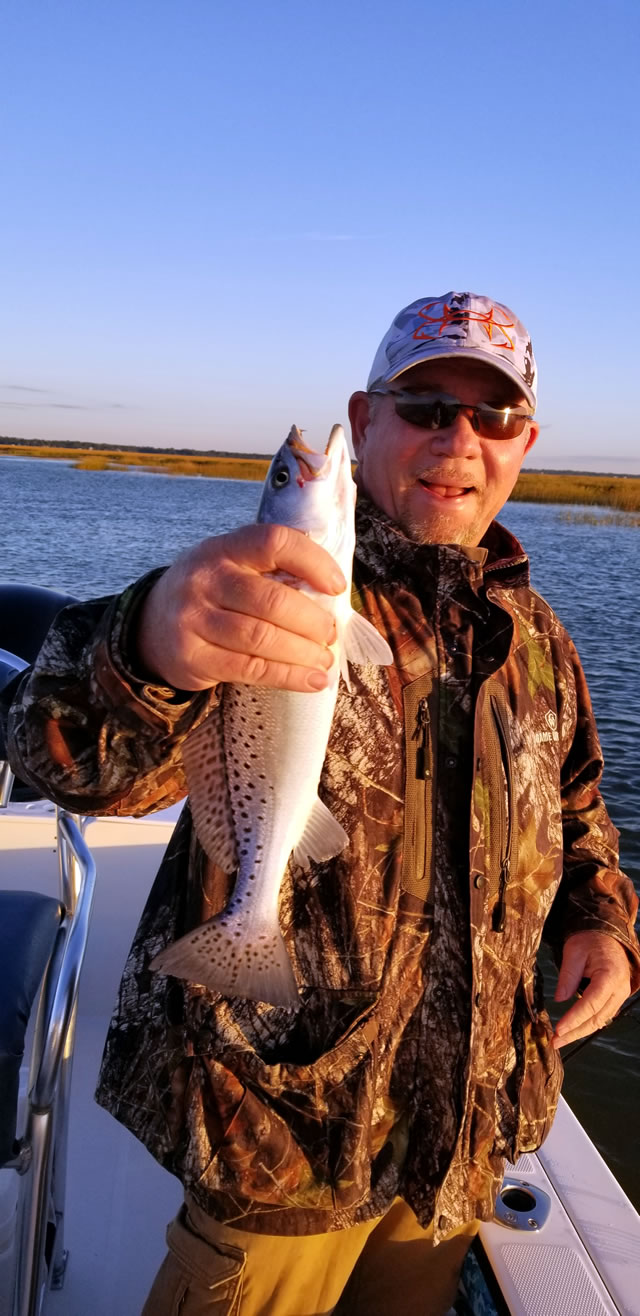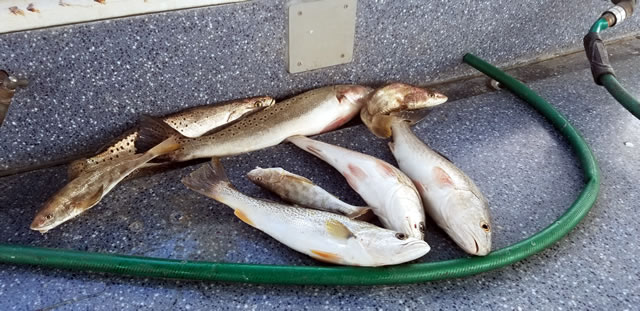 ---
Copyright © 2018 Thunderboltcharters All Rights Reserved.