---
07/22/2018
I had Tom again for another trout and whiting combo trip. Every trip Tom is getting better at his angling skills. He is doing really well using Thunderbolt Charters popping corks. He caught 5 nice speckled seatrout, the smallest being 15 inches and the largest 18 inchs The one on the floor was a solid 17 inch and was caught on the 4 inch yellow Thunder Clacker. Ended the day with some nice whiting caught between 15 and 19 feet or water. We departed at 6am to 6mph winds, but had a tremendous day of catching, including a guitar fish, that looks like a cross between a sting ray and a shark.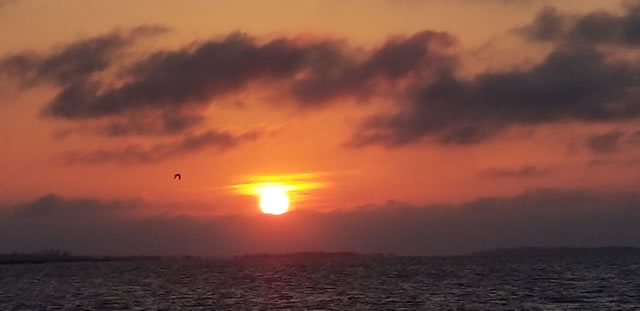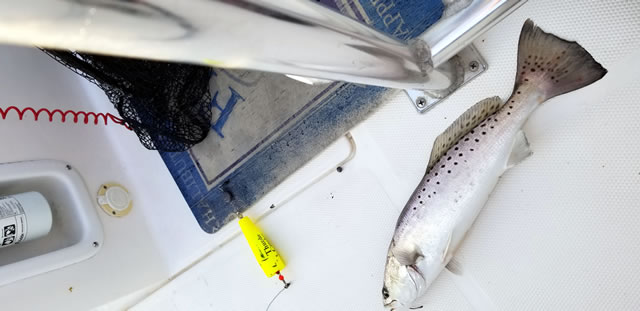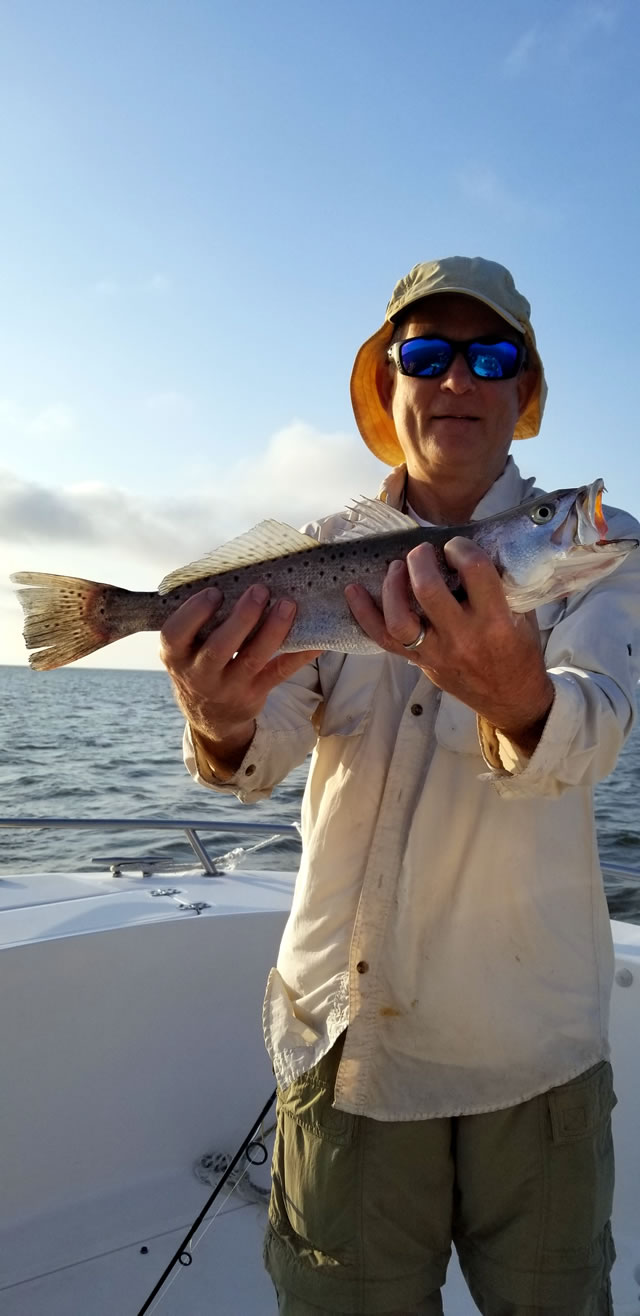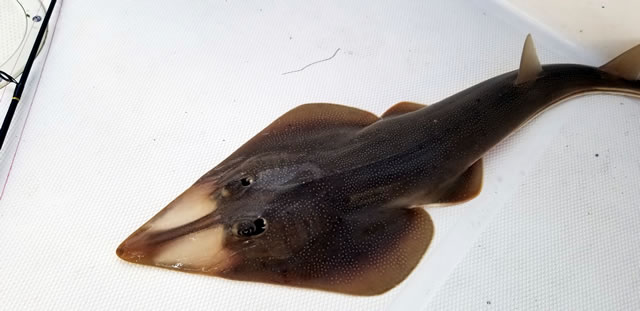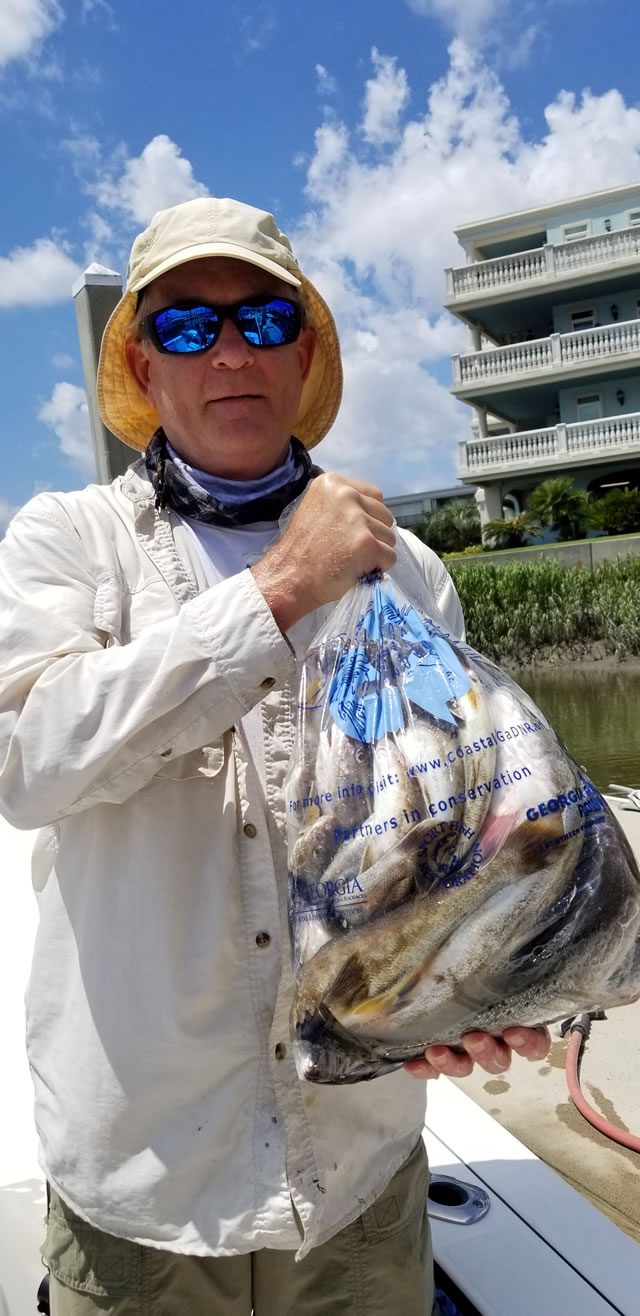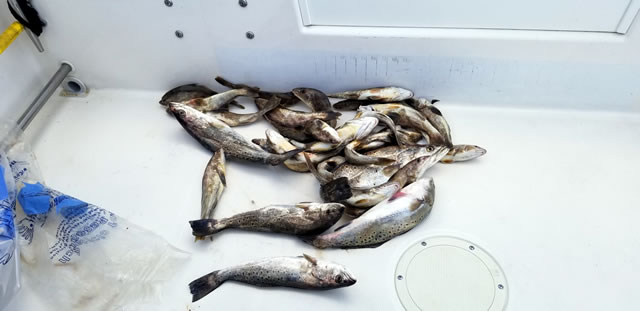 ---
07/21/2018
I had Casey and his 10 year old son Harrison. Casey is from out of town and has a new boat and wanted some instruction on his boat on fishing the local waters. We were supposed to depart at 6:30 but he had some issues with the live well, but we worked it out. This was more of a teaching charter than a fishing charter. I showed him how to navigate to some good fishing areas, and tried some trout fishing, but didn't get any. I showed him how to hook a shrimp and use a popping cork. We did catch some sharks, the largest being a 3 1/2 foot bonnet head shark. They were both hooked up at the same time, but Harrison had a blacktip shark on that threw the hook. We then hit some bottom drops for whiting and Harrison caught a few before we headed back. This was a 4 hour trip. Hope to see them again, a little later in the year.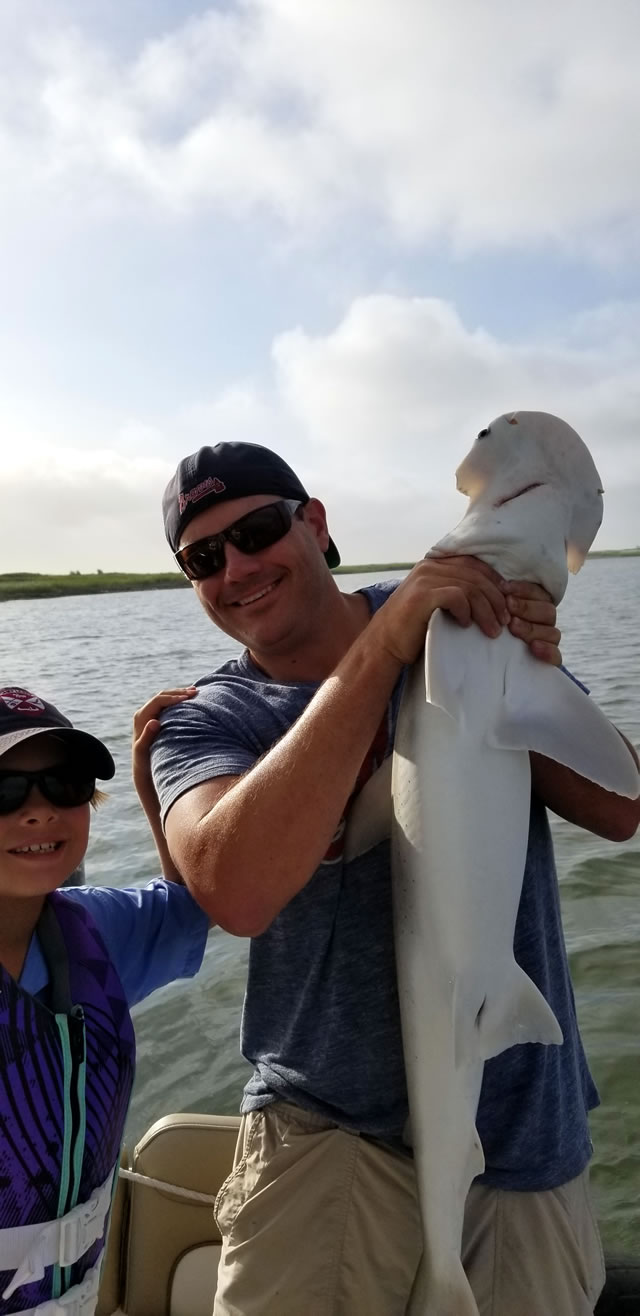 ---
07/15/2018
I had Stan and his wife Heather and their 2 kids 12 and 10 years old, Isaac and Eli. We discussed Trouts and Reds, but I was leaning towards whiting fishing, so they could have enough for a couple of meals and give the kids some action.
It was nonstop from the time we started until we quit. They caught about 15 lbs of whiting and several sharks. Not only the small sharks, but some medium sized 24 inch spinning sharks, atlantic sharpnose and smaller blacktips. They also caught some huge stingrays as well as a few smaller ones.
This family was an absolute joy to fish with and I hope the boys continue to enjoy fishing. Heather hooked a shark on a whiting rod, that took quite a bit of line before cutting the leader, I expect it was about a 5 foot sandbar shark. We catch those there when we are shark fishing.Again this was night and day fishing conditions from yesterday. The wind was light and the water was very smooth, but still had a lot of current.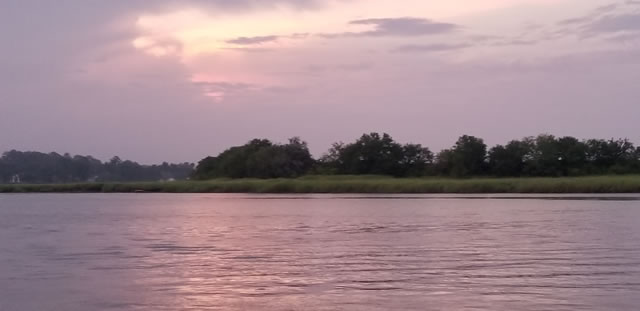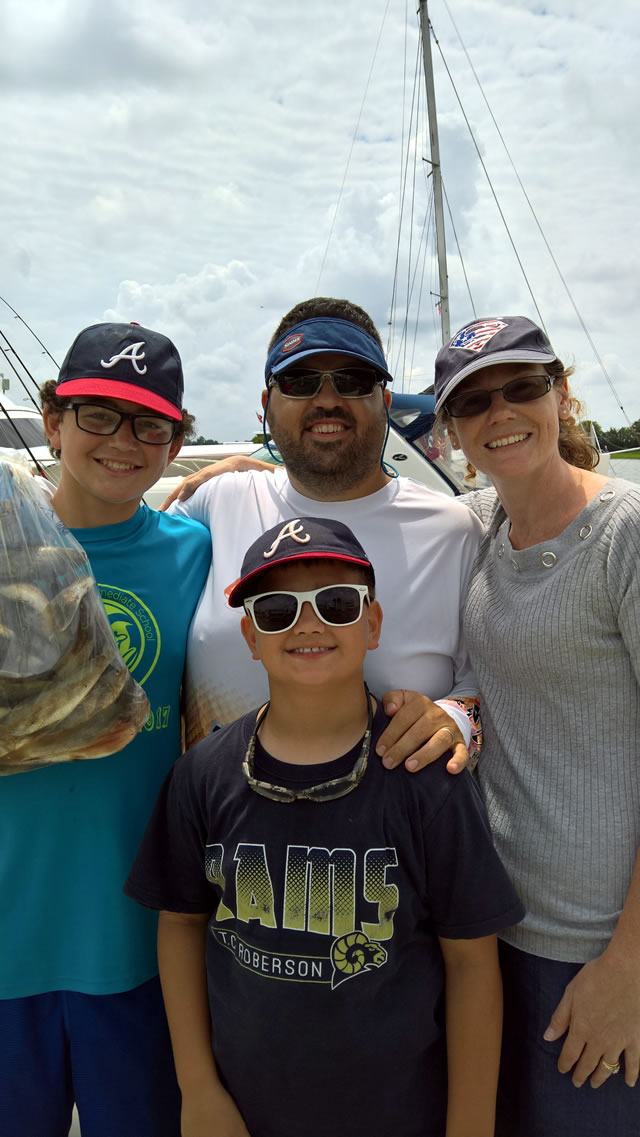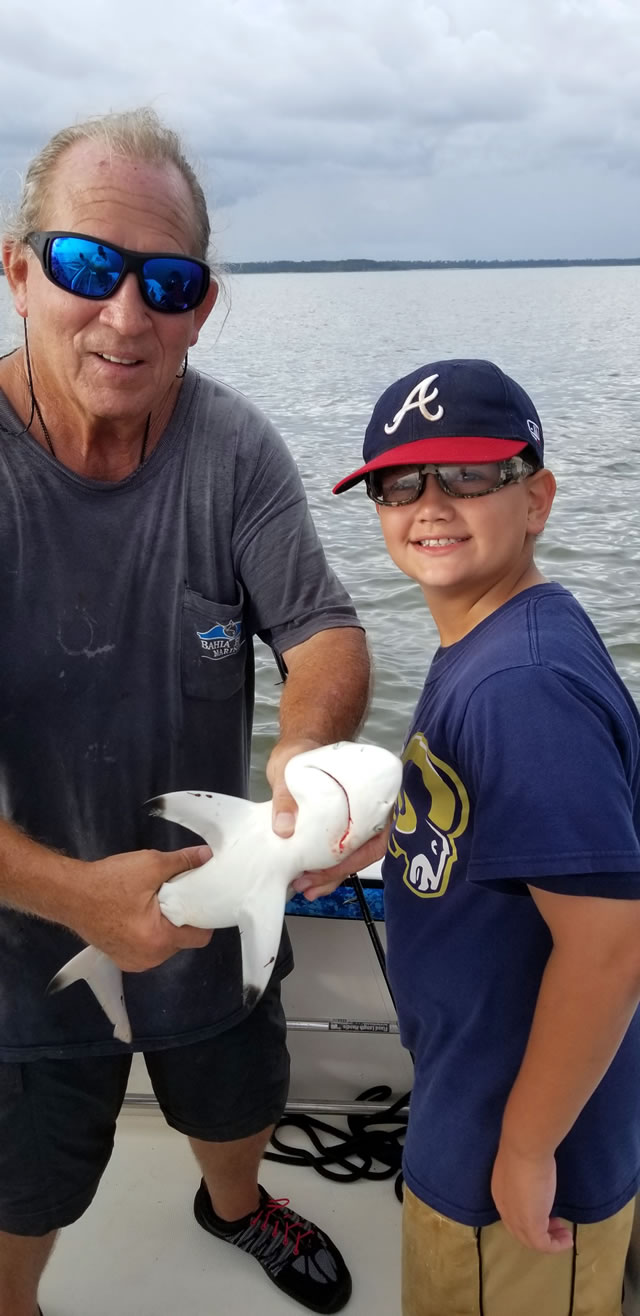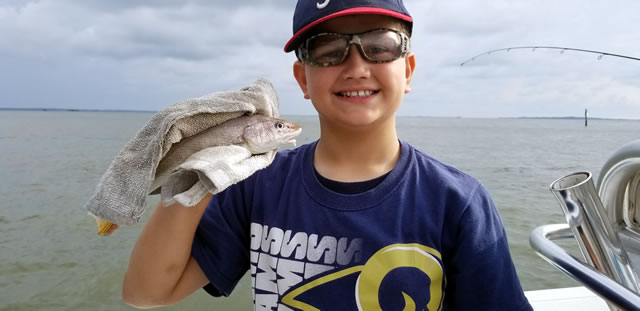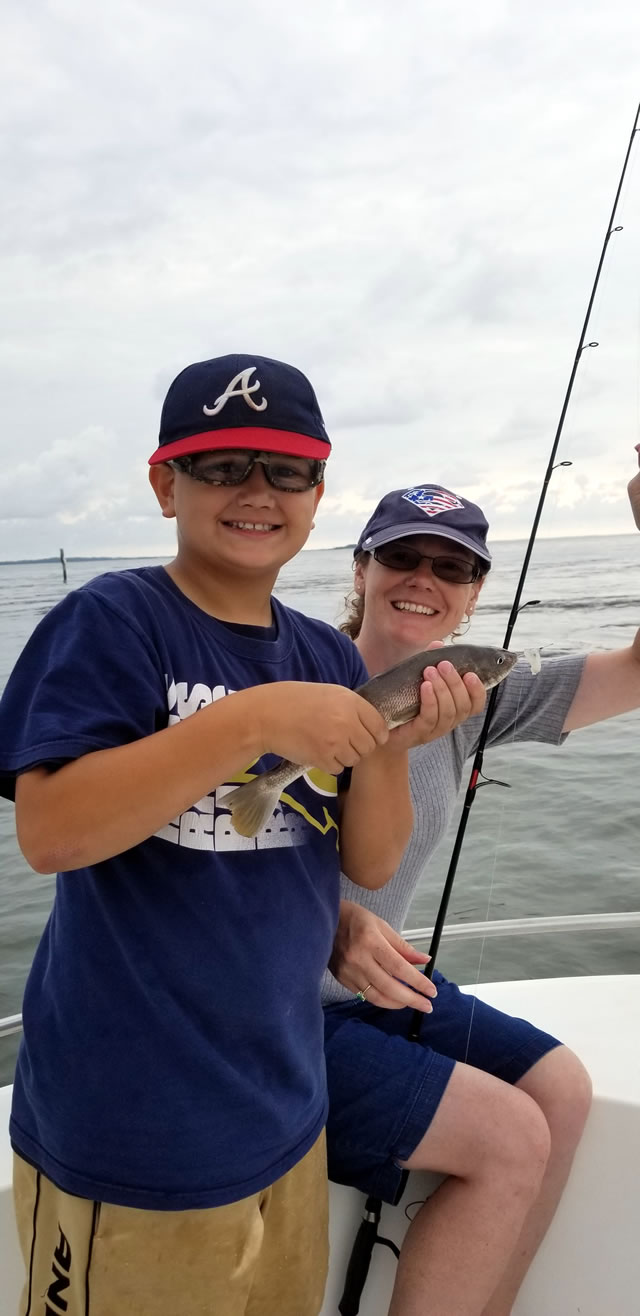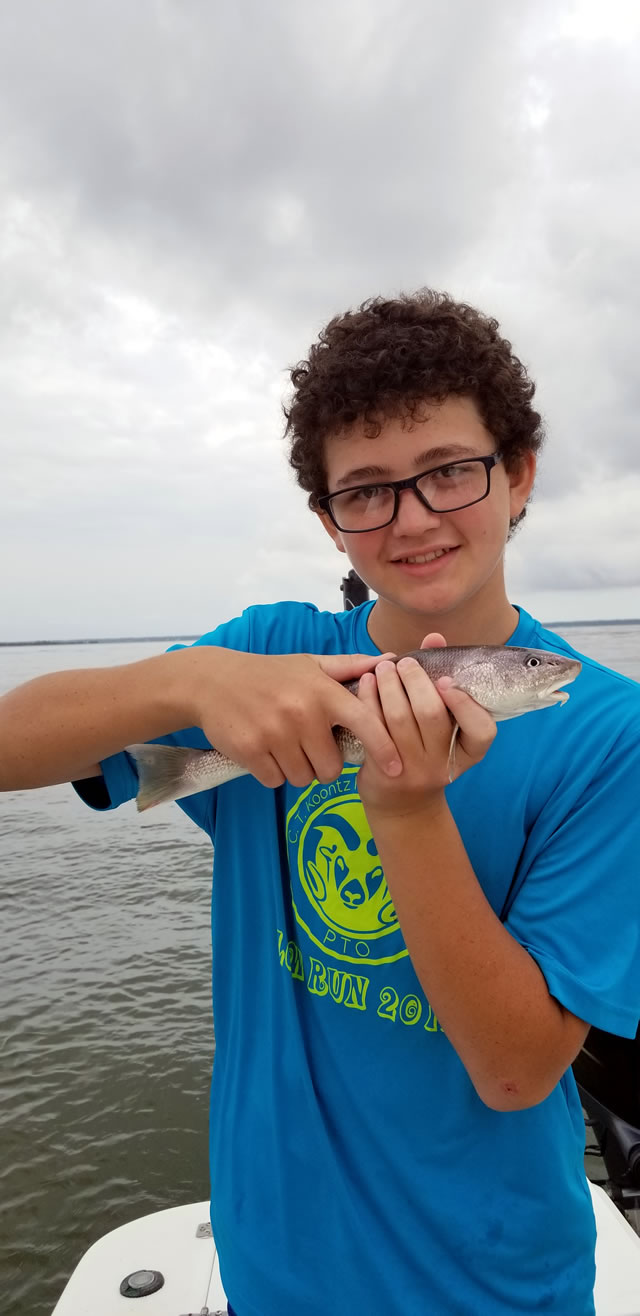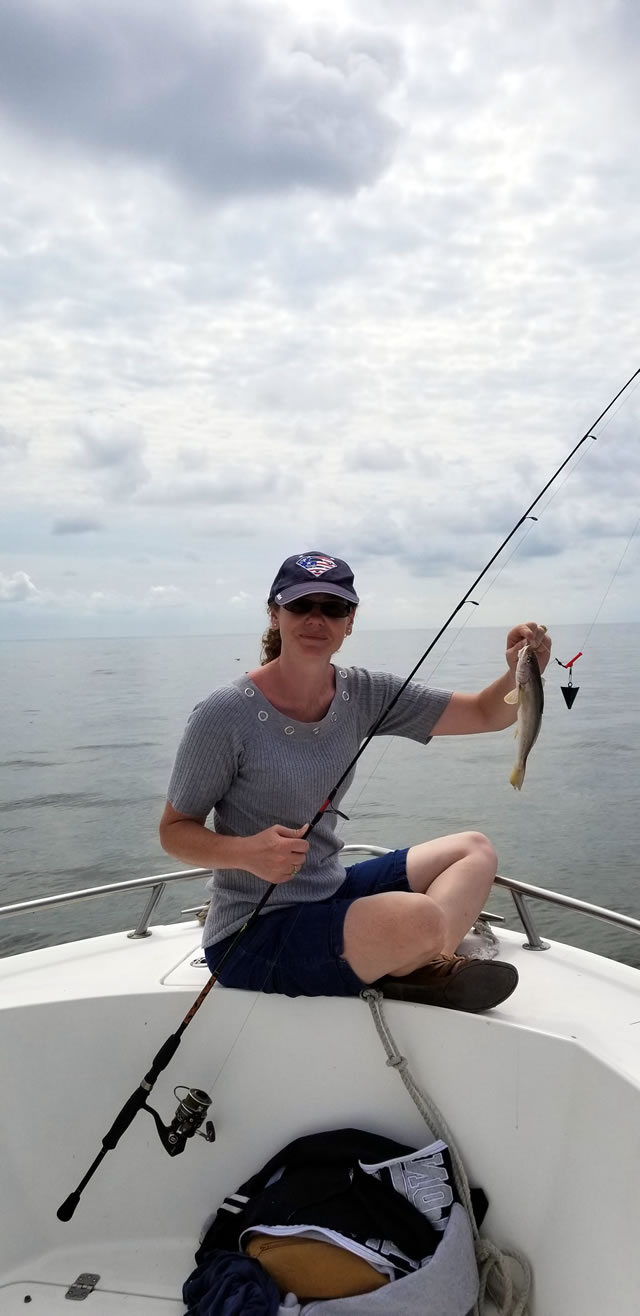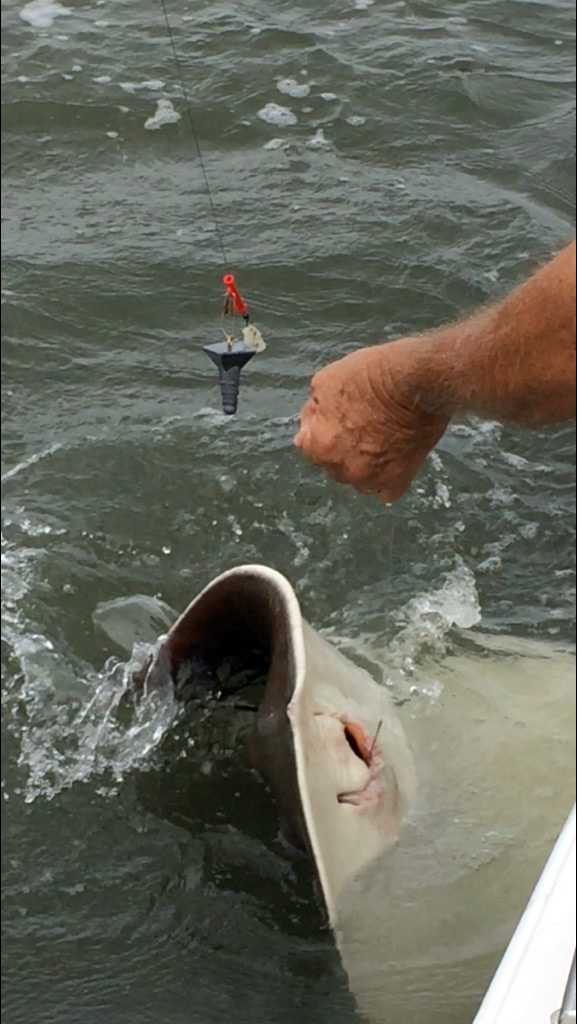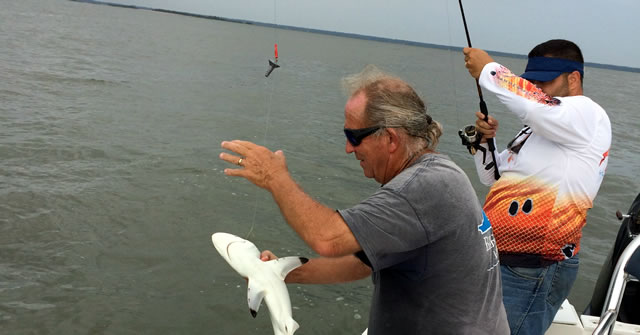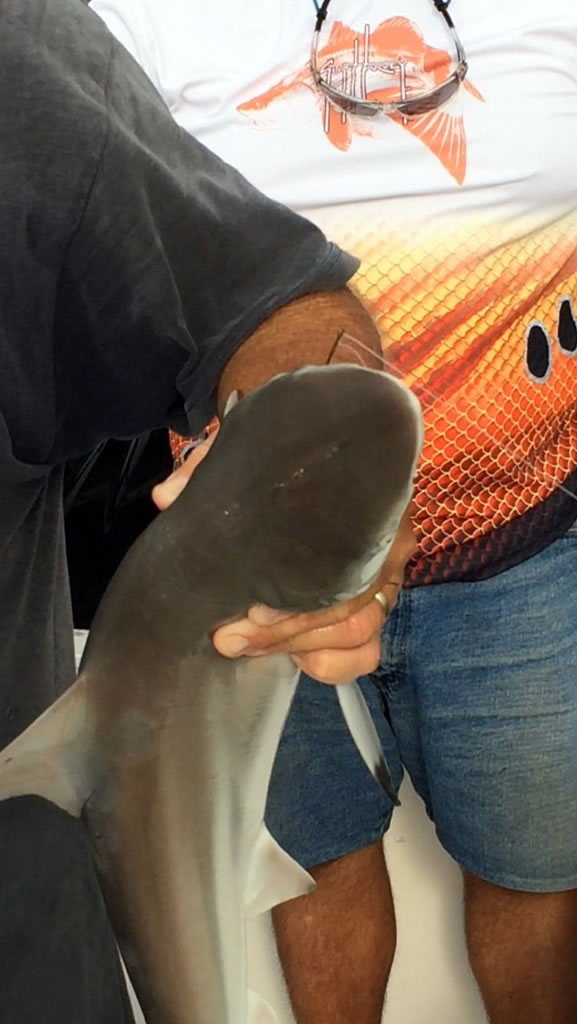 ---
07/14/2018
I had Joseph and Sherry for 5 hours departing at 6:30. Winds were stout out of the northeast. We are on a new moon and the tides and currents were exceptional fast and high. Water temp was 83.8 . We tried for trout and redfish to start the day , but they were not biting. Water clarity was turbid at best. We moved out in the sound to try to catch a few whiting, but stopped after about 6 whiting and several smaller sharks. This was a tuff day fishing period. We did the best we could under difficult conditions. These were excellent anglers, but the fishing was slow.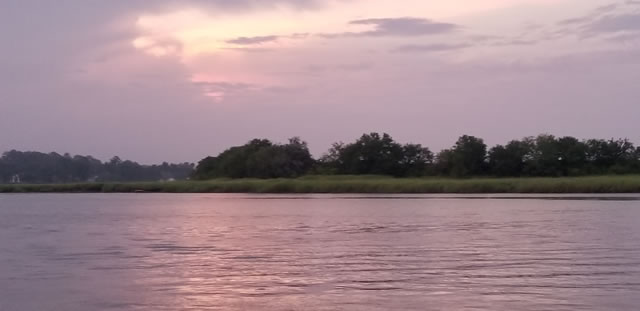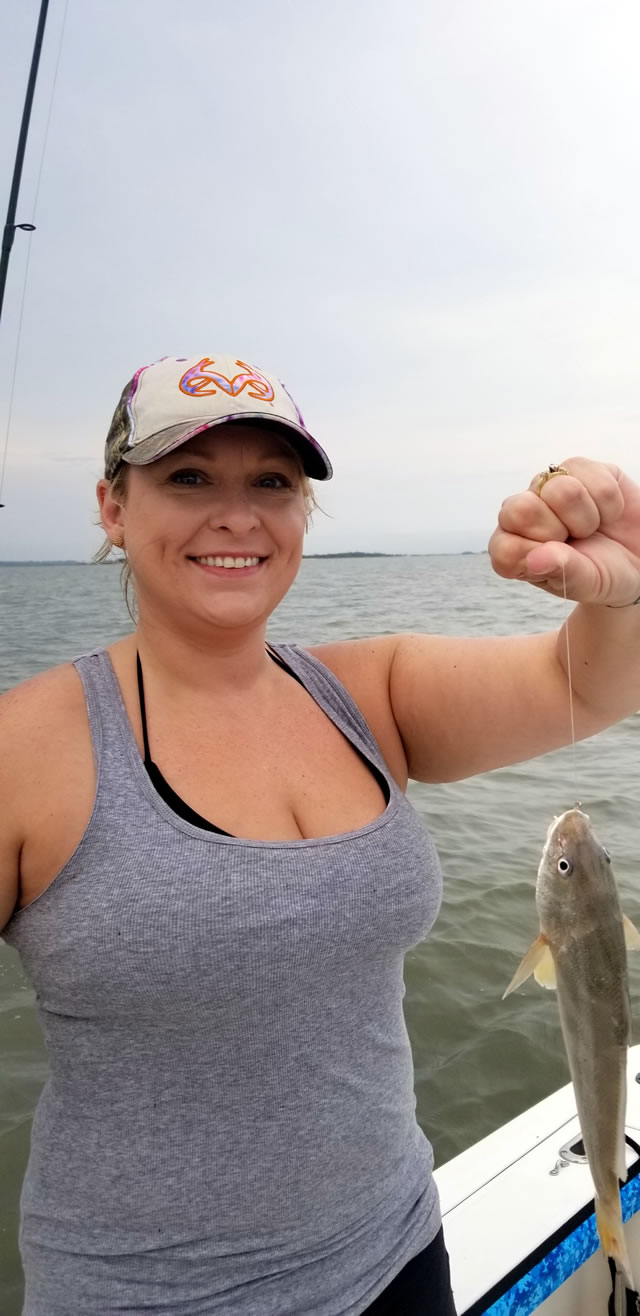 ---
07/04/2018
I had Hal, Patrick, and Matthew today for an early Forth of July trip. We departed the marina at 6:30 in stormy looking skies. My weather radar showed we would probably get wet and then it would pass. We took cover at 7:30 when the storm did show up and waited about 10 minutes for it to pass.
Water temps was 85, and rough. We were out in the sound to catch some whiting for a meal before trying for speckled sea trout. We spent the majority of the trip out in the sound catching 20 whiting, several small sharks and Matthew caught 3 rays. For the last 45 minutes we moved back in and Matthew caught a good size ladyfish. Everyone else missed some trout bites, but the water was rough with wind out of the northeast at 10 - 15. It was mostly nonstop action, but the trout bite was not good today for us. All 3 were excellent anglers and a pleasure to fish with.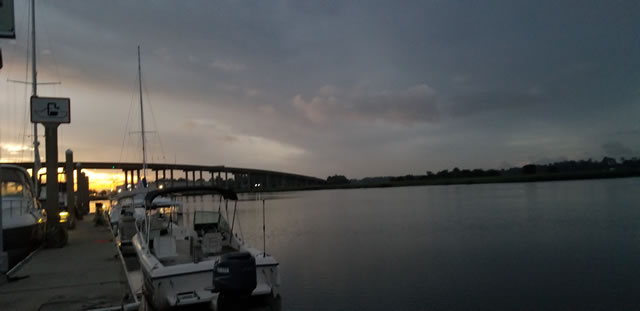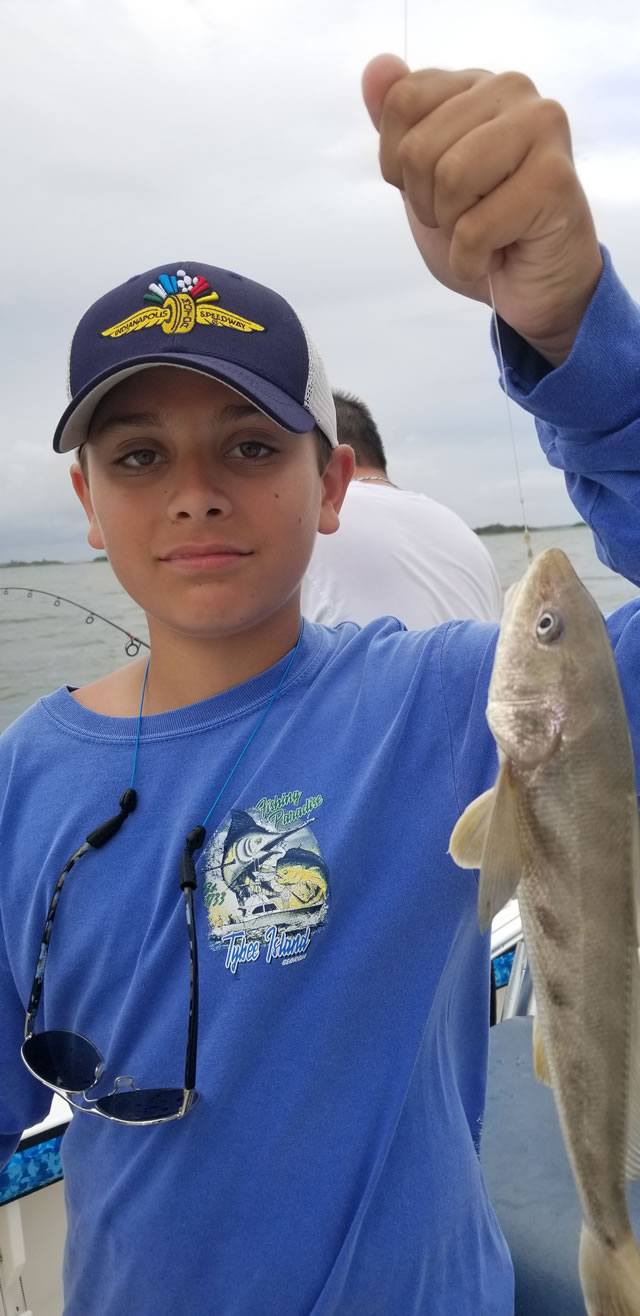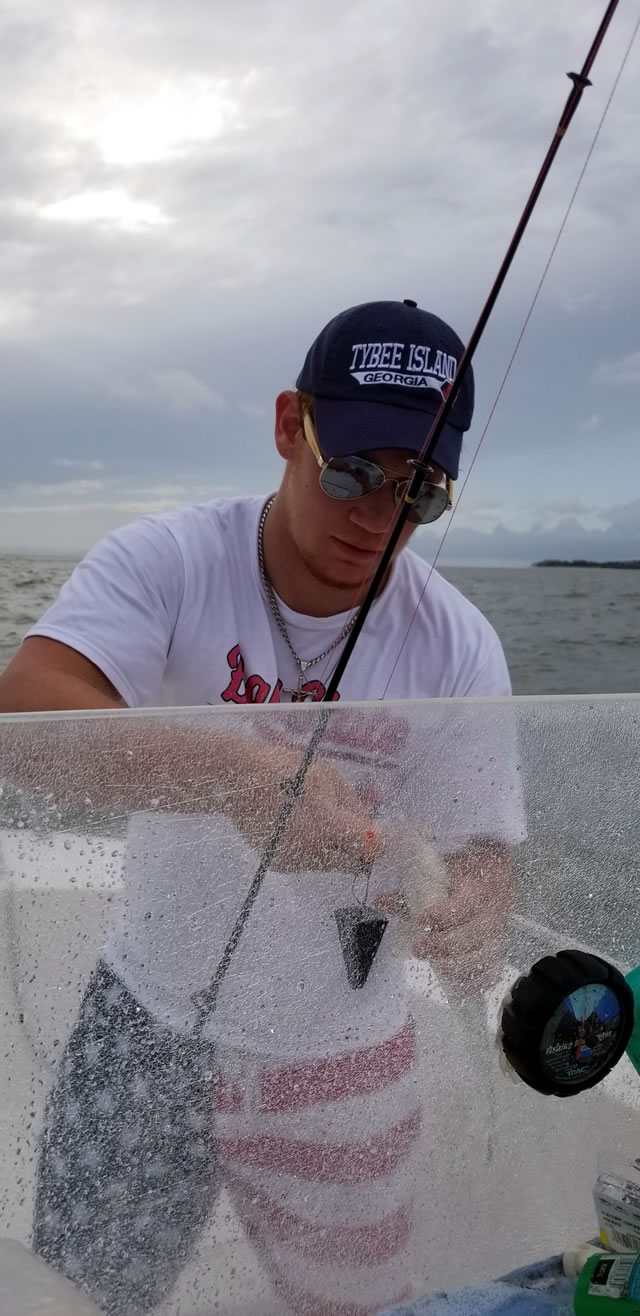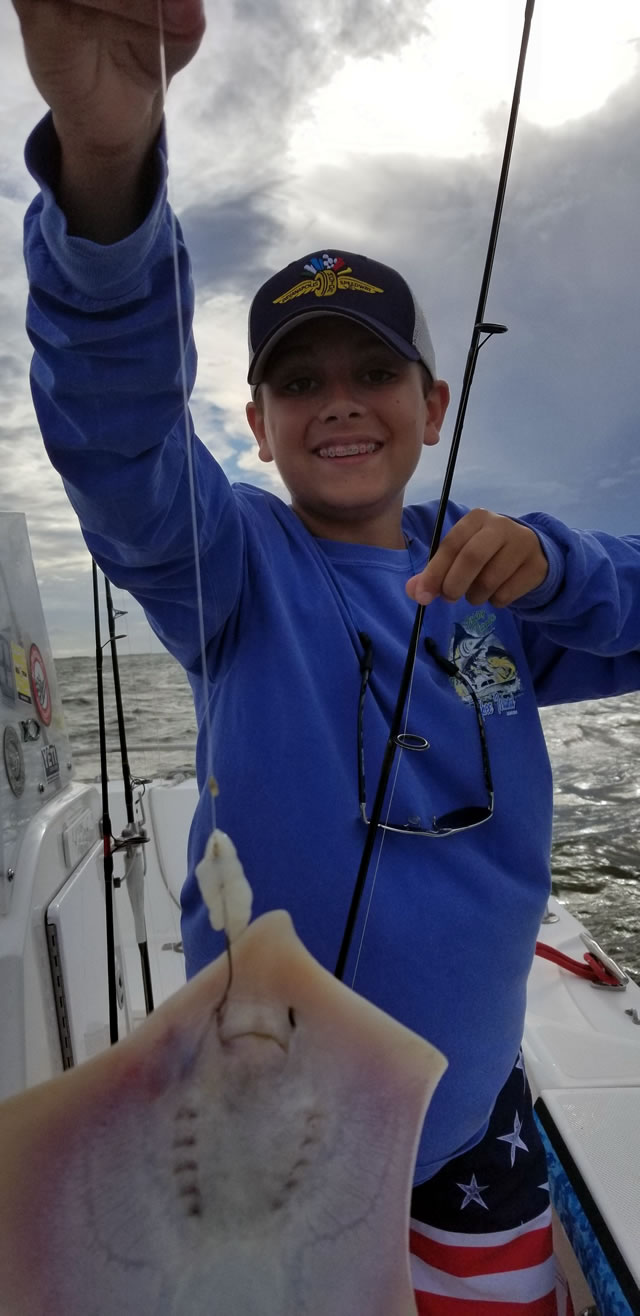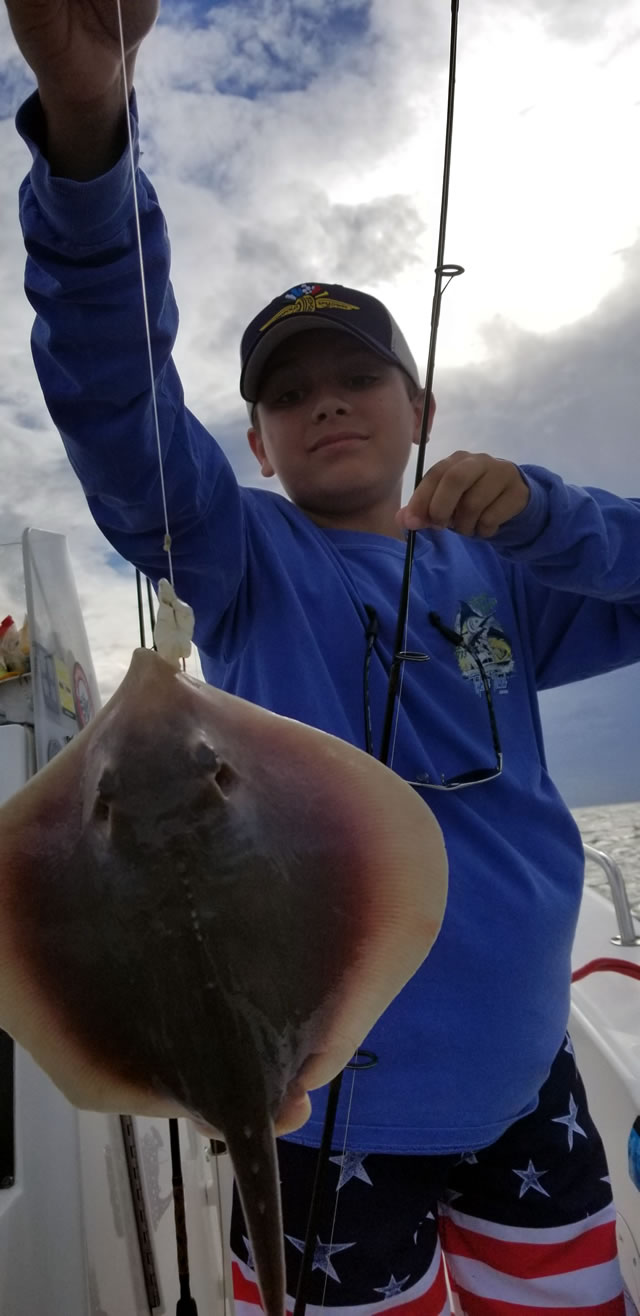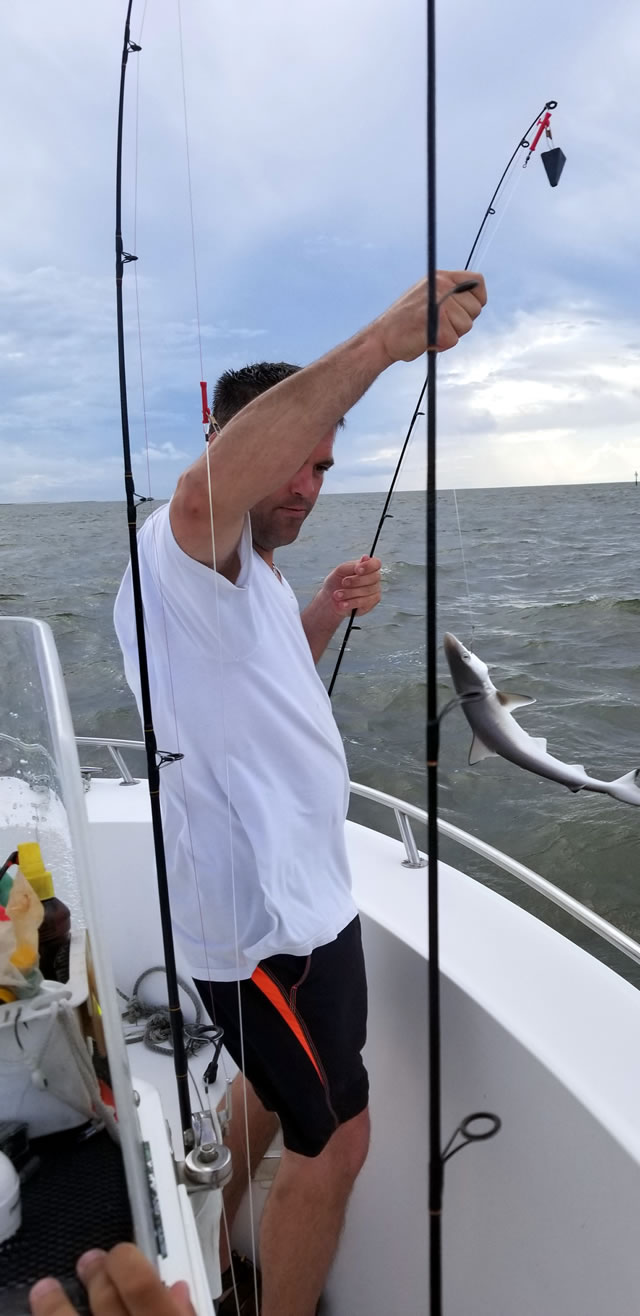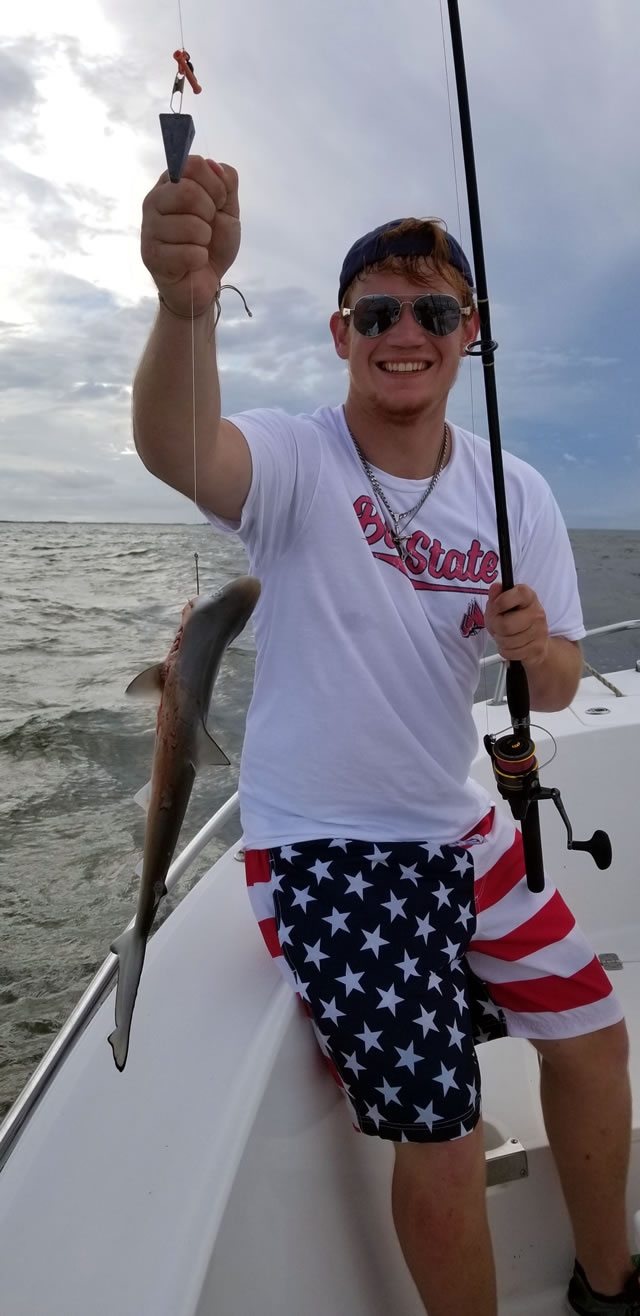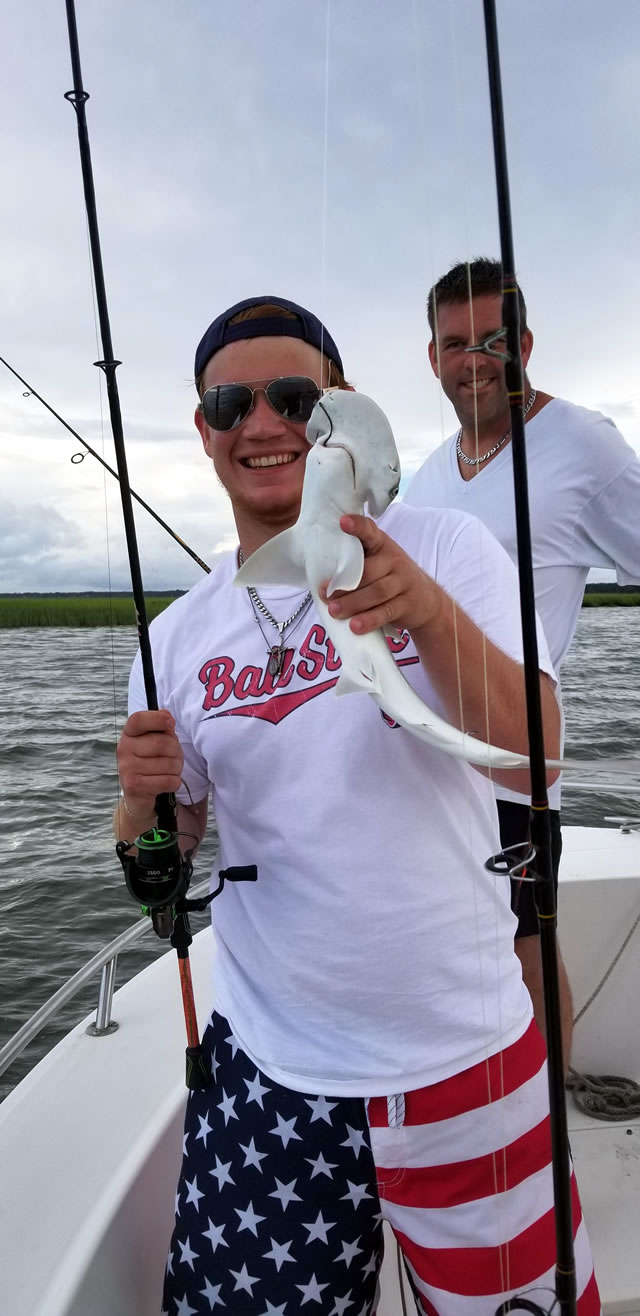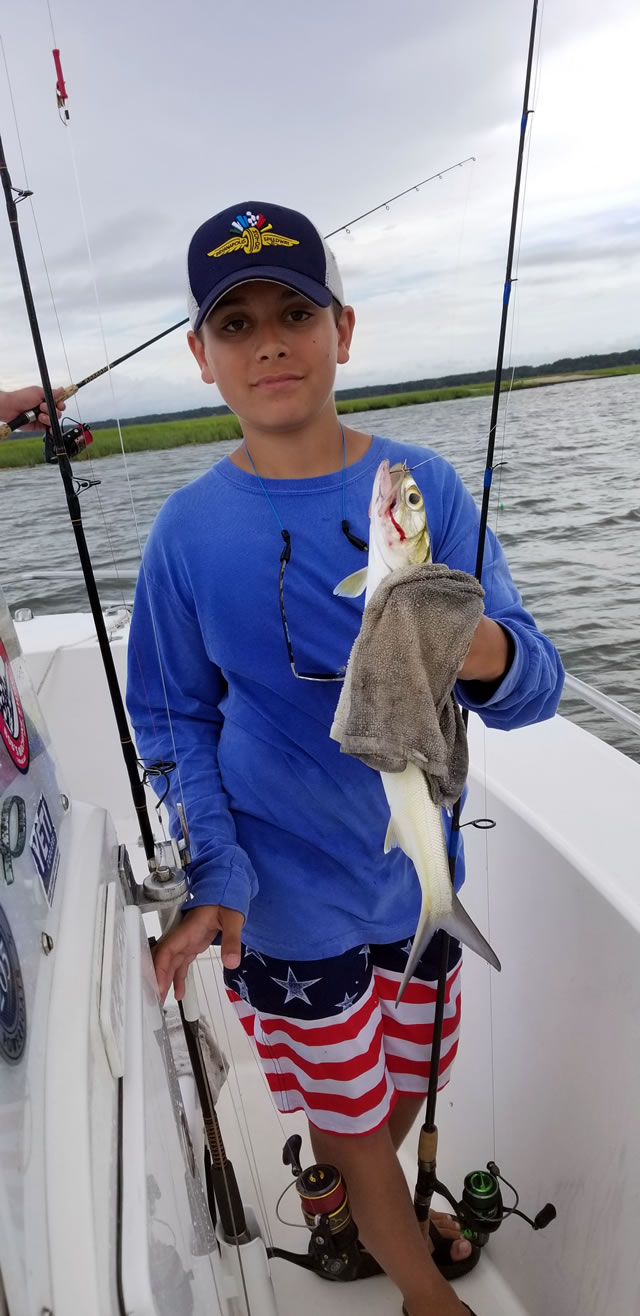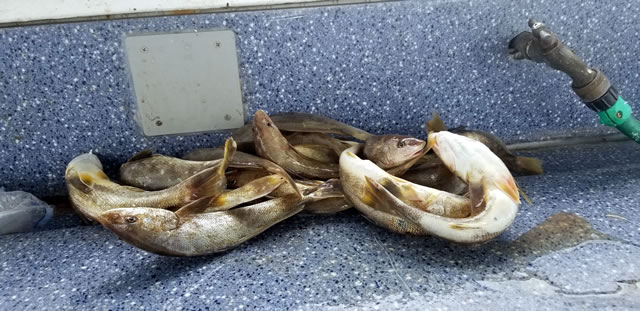 ---
07/01/2018
I had Tom again the first day of the month and he wanted to catch some speckled seatrout, but mainly whiting for a couple of meals. We departed the Marina at 6:30 and started by catching a few large ladyfish, then some speckled seatrout. After catching 6 nice trout, Tom wanted to go out near the beach front and catch some whiting. He caught quite a few and after the trip gave me 15 . This was a 4 hour action packed trip and Tom was doing his best as always. He misses very, very few bites.
I took mine to Capt. Jeremy and he fried them up and whiting is delicious!
The Speckled seatrout were all caught on my Thunder Clacker popping corks. He fished a 2 1/2 inch oval clacker and the 5 inch popping/clacking cork. All can be purchased from me for $4.00 each plus shipping.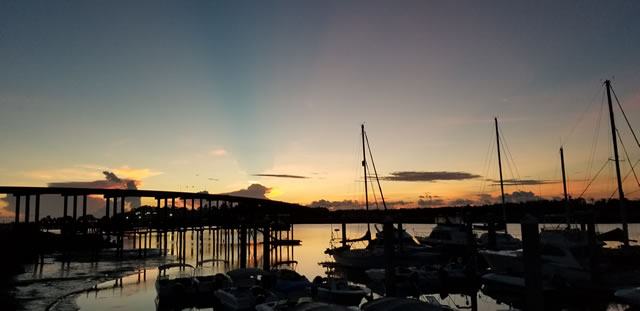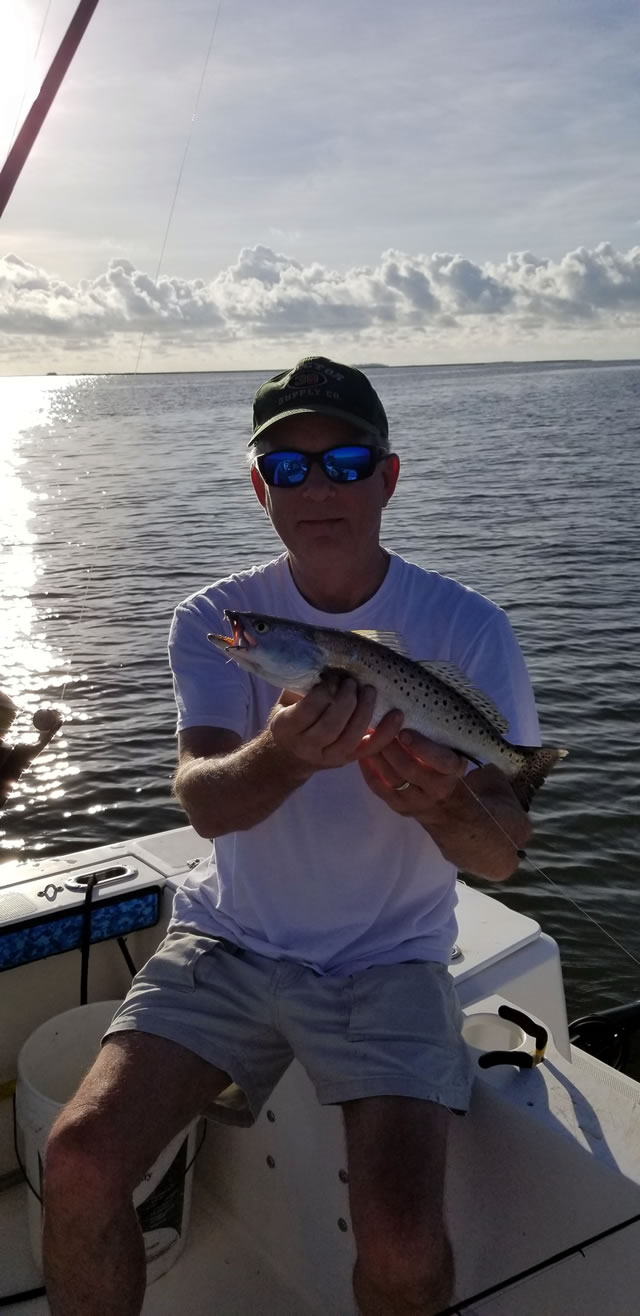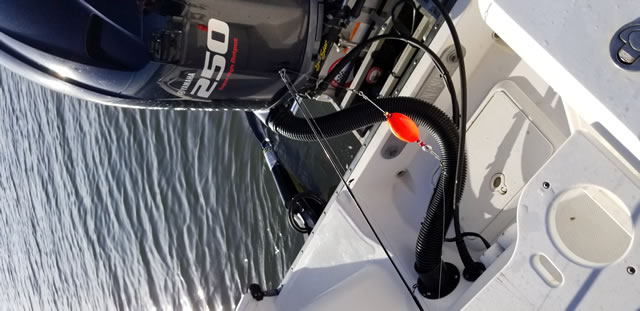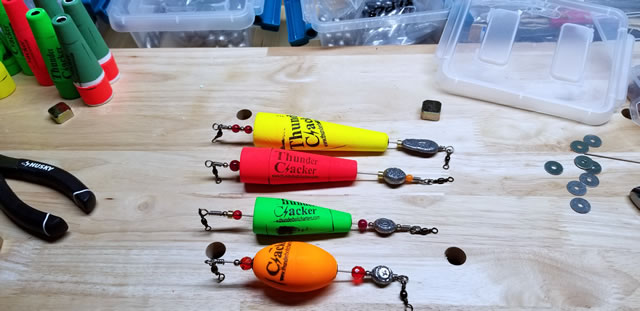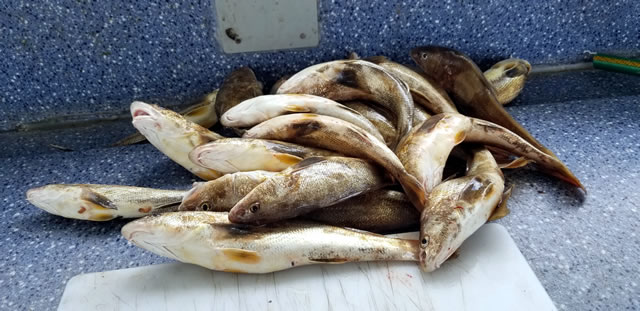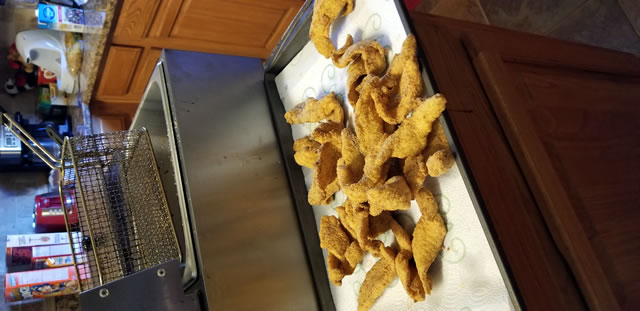 ---
Copyright © 2018 Thunderboltcharters All Rights Reserved.