---
05/26/2018
I had John and his son in law Michael today for a repeat trip of last year. They fished with me last labor day weekend so its been a year. The weather this past week and weekend has been bad, but we caught a break today. Water temp was 80 degrees and the wind was out of the southwest at 8 knots. Water clarity was excellent.
We had good bait today, live shrimp and the fish were biting. We had to fish through alot of lady fish, before catching some speckled seatrout , Redfish and Black drum. They kept the legal sized Specks and the redfish and Black drum for a meal.
Both of them are excellent anglers and gave the rods I made a good workout as well as put some heavy duty light Thunderclackers thru the paces. We had a great day and didn't get into the rain until we ran back in from Wassaw sound and had to cross a shower to get in . All in all a great 4 hour trip that departed at 6:30 am. Hope to see them again next year this time.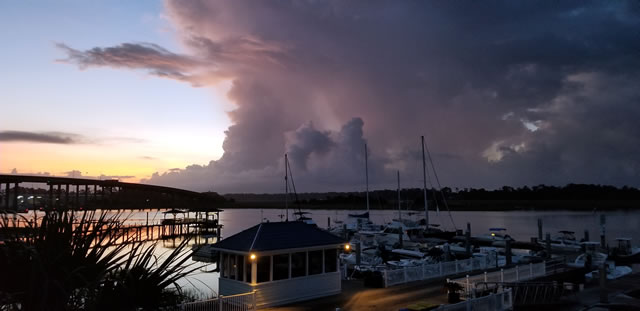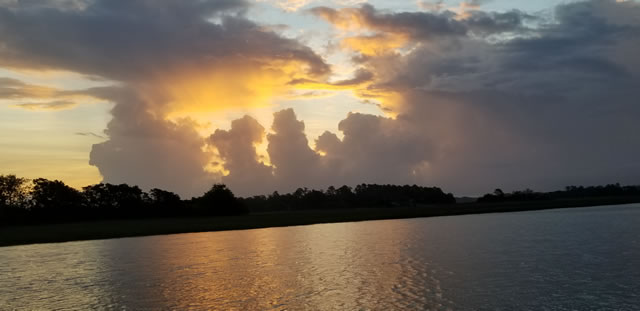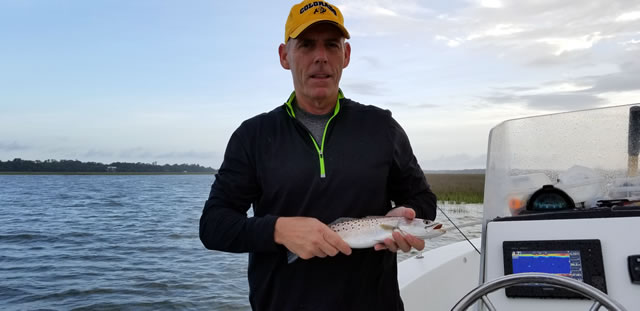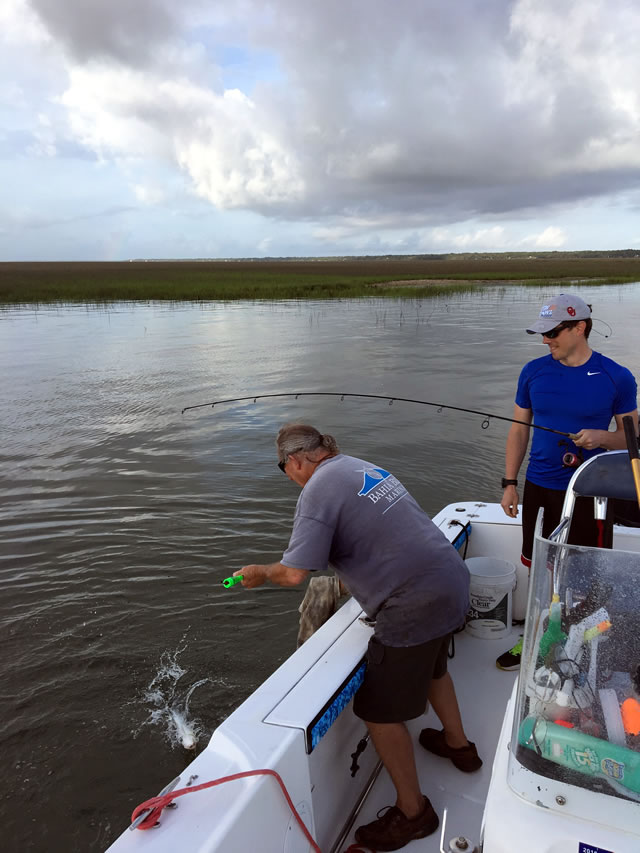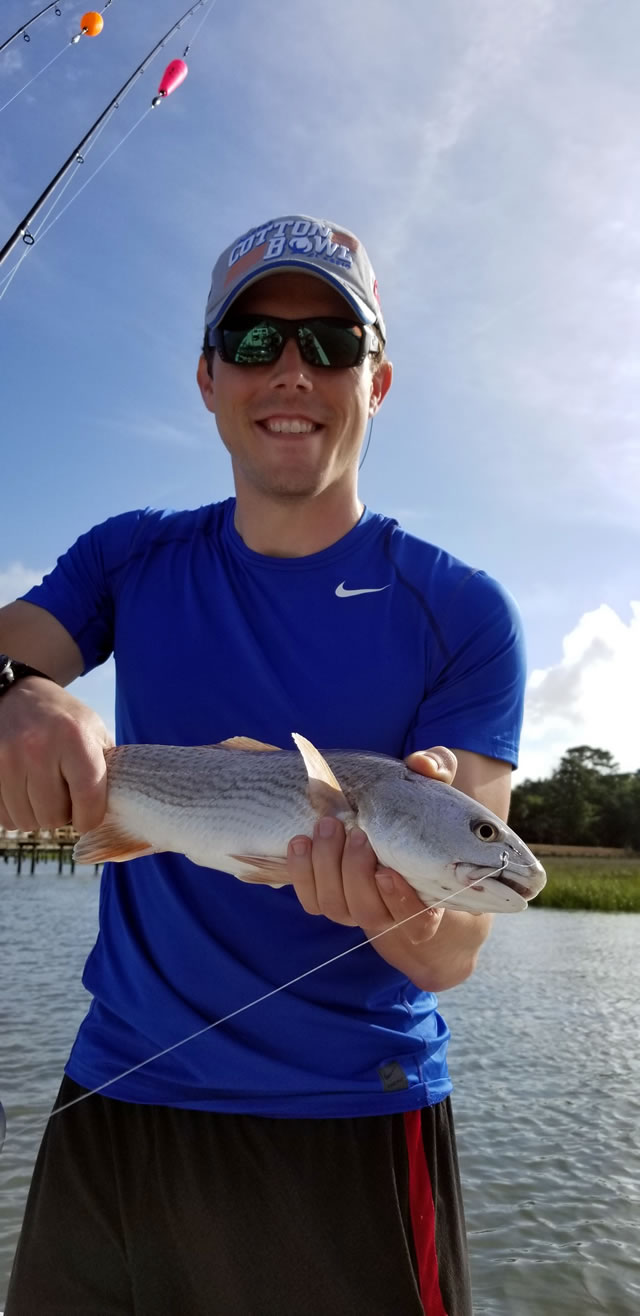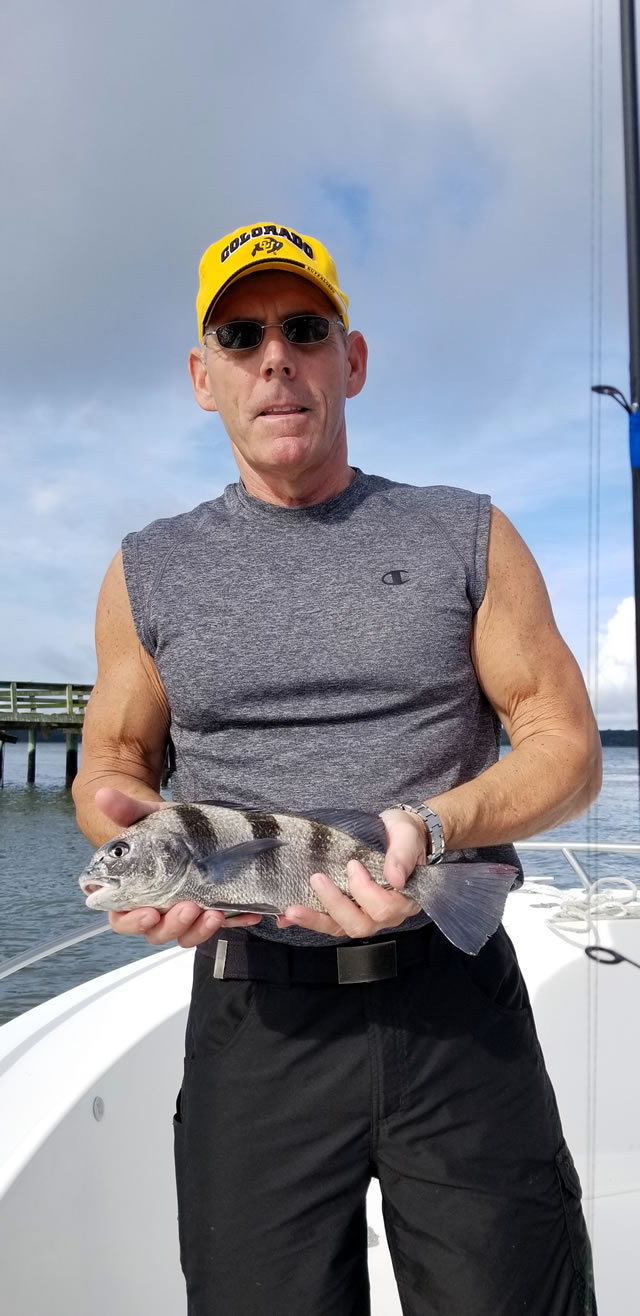 ---
05/23/2018
I had Brian and his father Chuck today for a 4 hour shark fishing trip. Weather was good and the winds were light. Water temp was 79 and very clear. We like to use whiting for bait, so we started off catching those and had a few blue fish as well. Once we got a whiting, we put those out on bigger rods for sharks.
Chuck hooked up on the big rod first and its drag screamed, but that fish turned out to be a huge wassaw sound sting ray, which was released in the water unharmed. It wore Chuck out . Next Brian caught a very nice sandbar shark and Chuck caught one as well. With about 45 minutes to go we went back inshore and everyone caught a few bluefish and ladyfish on a handful of live shrimp. This was at dead low tide, so we had to leave before we got a Redfish or Speckled seatrout. This was a catch and release day. The bag of fish Brian is holding is some of the whiting we caught.
This was a good trip and my 2nd with Brian and Chuck and the 3 with Brian. It was a pleasure to fish with a nice father and son who knew how to fish together.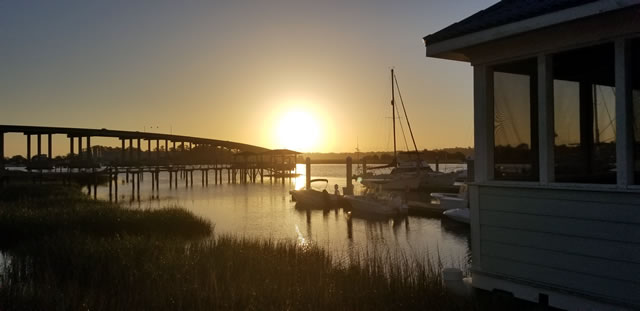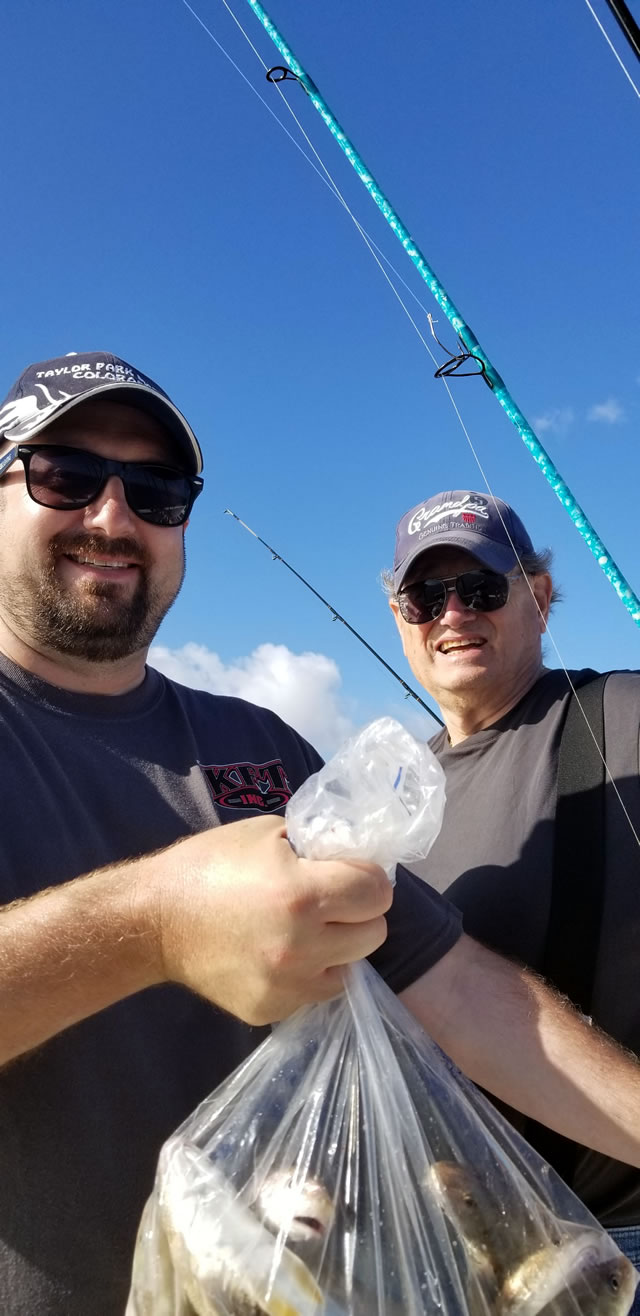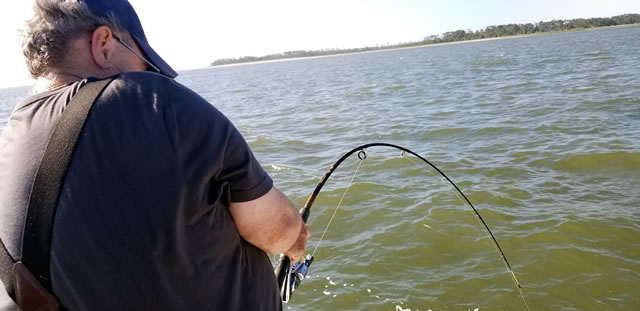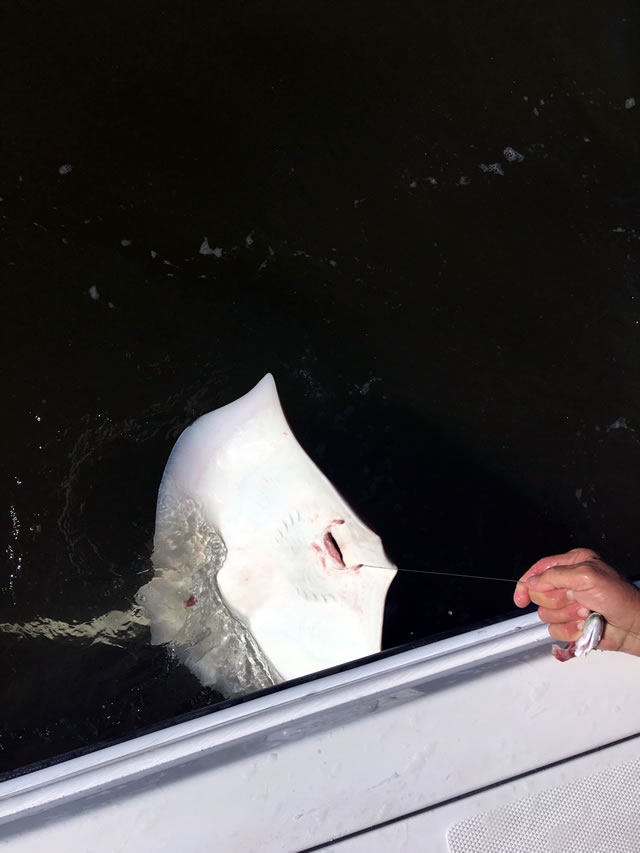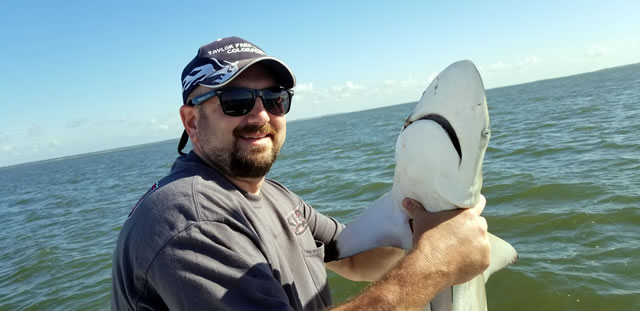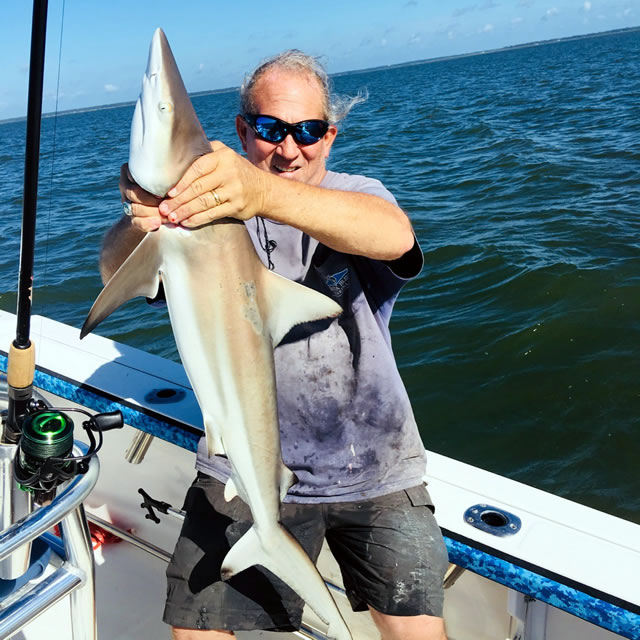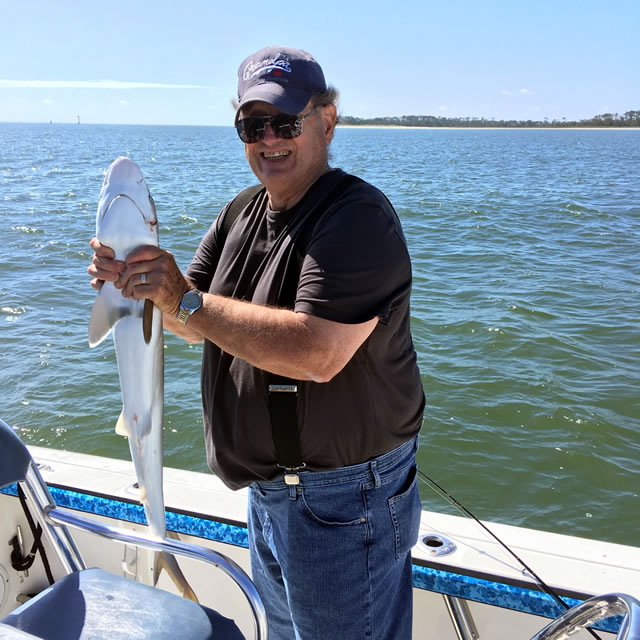 ---
05/05/2018
I had Pam today and we did a little catching and releasing and kept some fish as well. We departed for the sound at 8:30am with a hadful of live shrimp and some dead bait as well. We stopped at a trout spot and Pam quickly landed 2 nice specks that she opted to release due to the loss of trout and shrimp early spring. She caught a few trout, a couple of bonnet head sharks and a bunch of whiting that she kept for a meal. Also caught a nice atlantlic sharpnose shark, while fishing for whiting. This was a 4 hour trip and it was a lot of fun and I hope to take her again in the future. All the trout and bonnetheads were caught with Capt. Ricks Black Thunder Rods and Thunderclacker popping corks , that he makes by hand. Same fish but a picture of the rod and rig.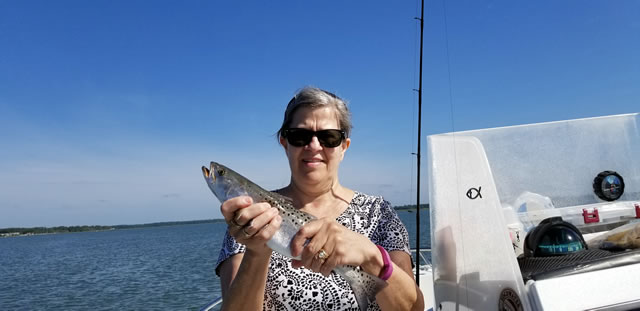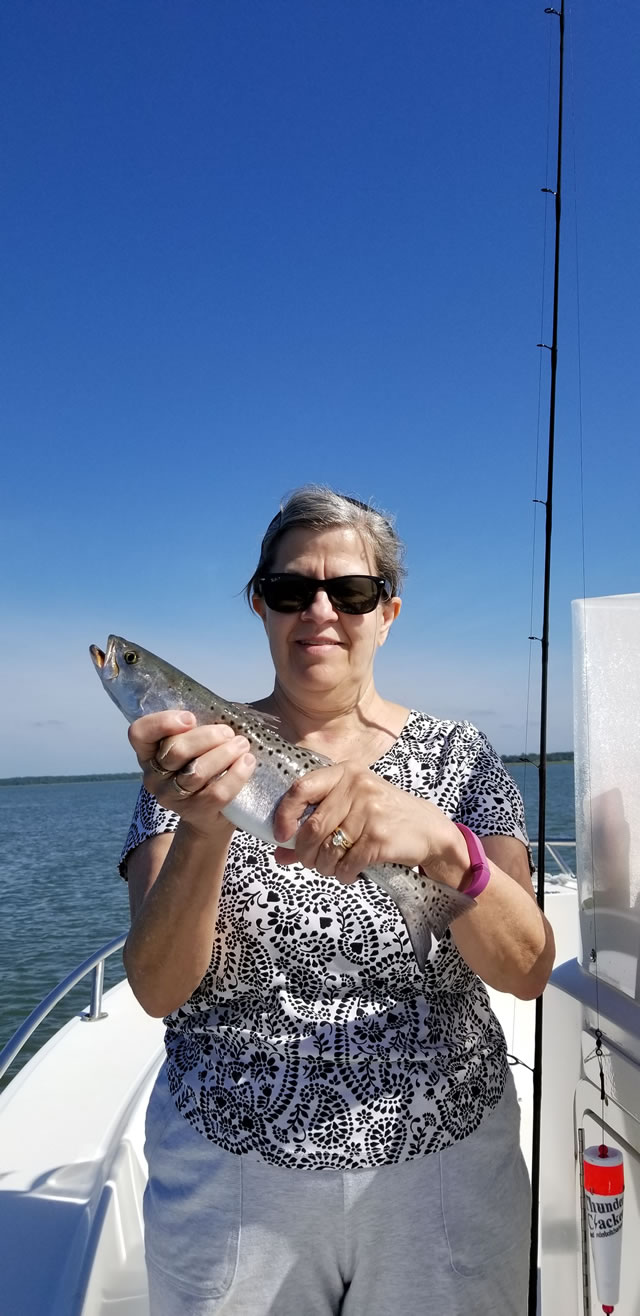 ---
Copyright © 2018 Thunderboltcharters All Rights Reserved.