---
11/26/2017
Capt. Rick had bait left over so I decided to scout today. Left at 9am was back by 12pm. kept 15 specled seatrout that were all 15 and 16 inches. Threw back at least another 15 or so. The key today was finding clear water and it was crystal clear and good water temp which was 57° . Wind was blowing about 10 knots out of the northeast.
Also had to find the Specks. Did not want or try for redfish. Much more meat on a slot speckled seatrout than a redfish. Beautiful 3 hours on the water. Also had to catch the fish and net them before the pelicans could grab them. Had 1 make a couple trys then came in the boat.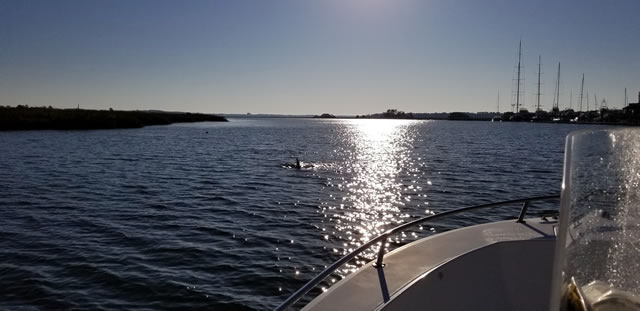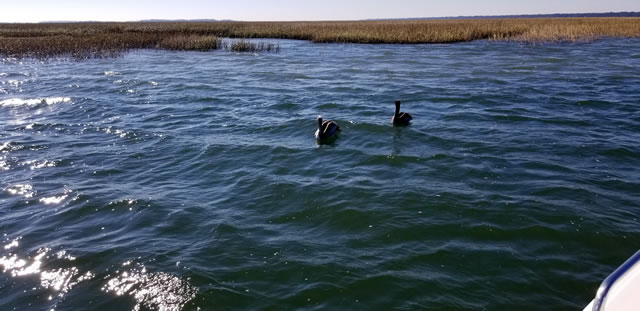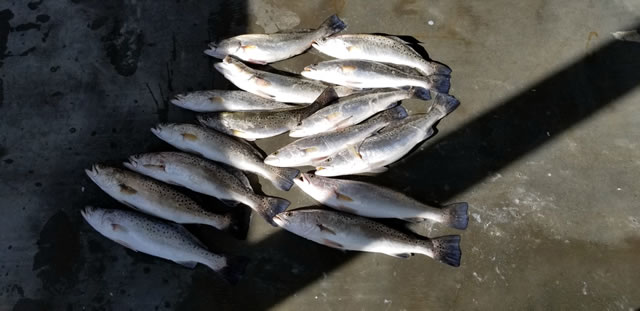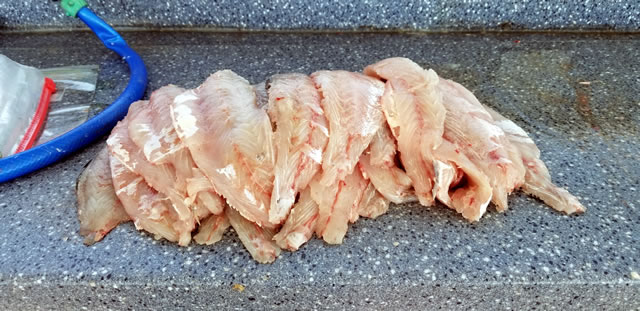 ---
11/24/2017
Capt. Rick had Fredrick and his 2 teenage sons today. These 2 boys were excellent anglers and very polite. It is always a pleasure to have the boys say Yes sir or no sir to their Dad. Very refreshing and they caught fish as well. Dad did very well also. This was a catch and release trip and that is a good thing. We departed the dock at 7 am for a 5 hour trip
The day started out a brisk 46° air temp and about 56° water temp. The winds were a little stiff. Weather was calling for 7 and 8 knots out of the North, Northeast and they were every bit of that and more. However the water was as clear as I have seen all year. We started out on the south side of the river (sound ) and took the wind as it was. We had incoming tide and where we were the wind was blowing against it, making for rough water. About the first 10 minutes or so it was little action, but the tide was incoming and had been coming in about 2 hours. We started off catching trout and caught quite a few, most were in the 15 - 17 inch range with a few 12 inch ones. They wanted to catch some reds so we relocated when the tide was right and they were there. We had a couple over 24 inches and the rest would have been in the slot. Below is the order we caught the fish. Didn't take pictures of all but this was a good day. Action stopped about slack tide .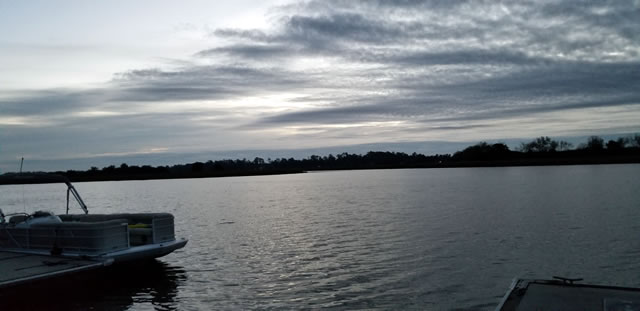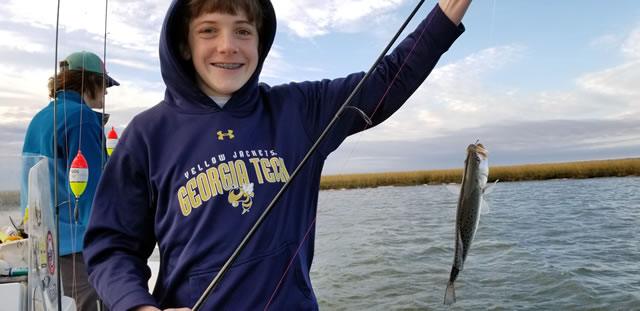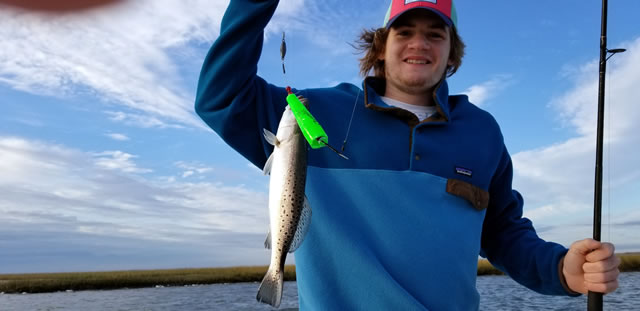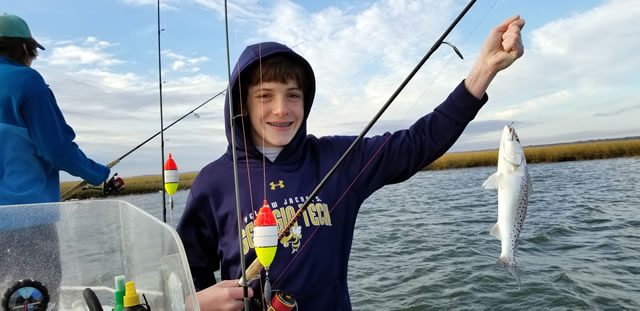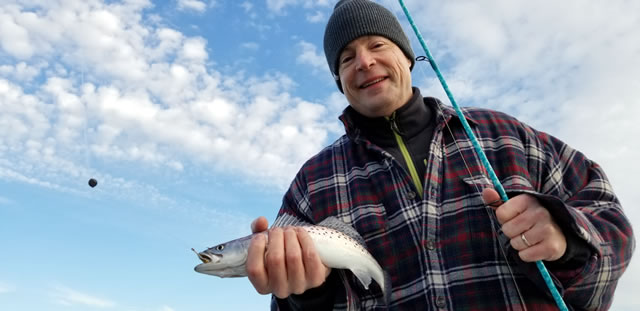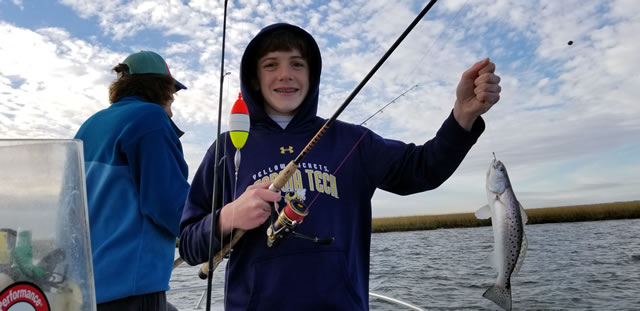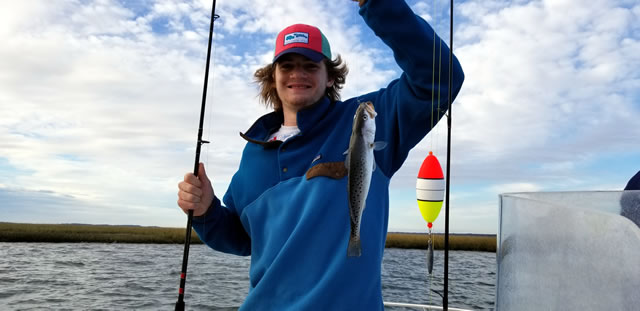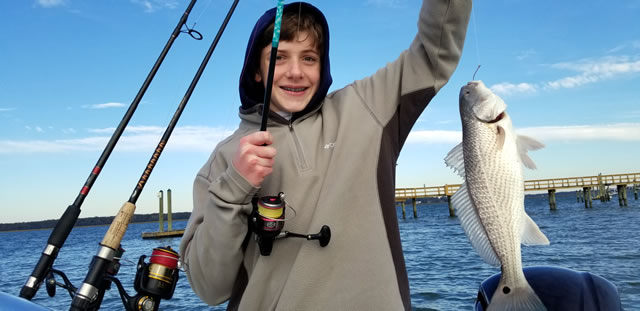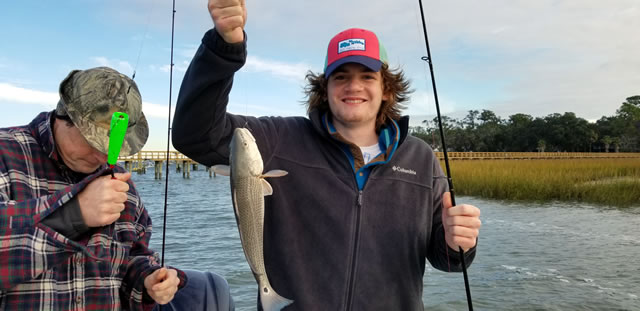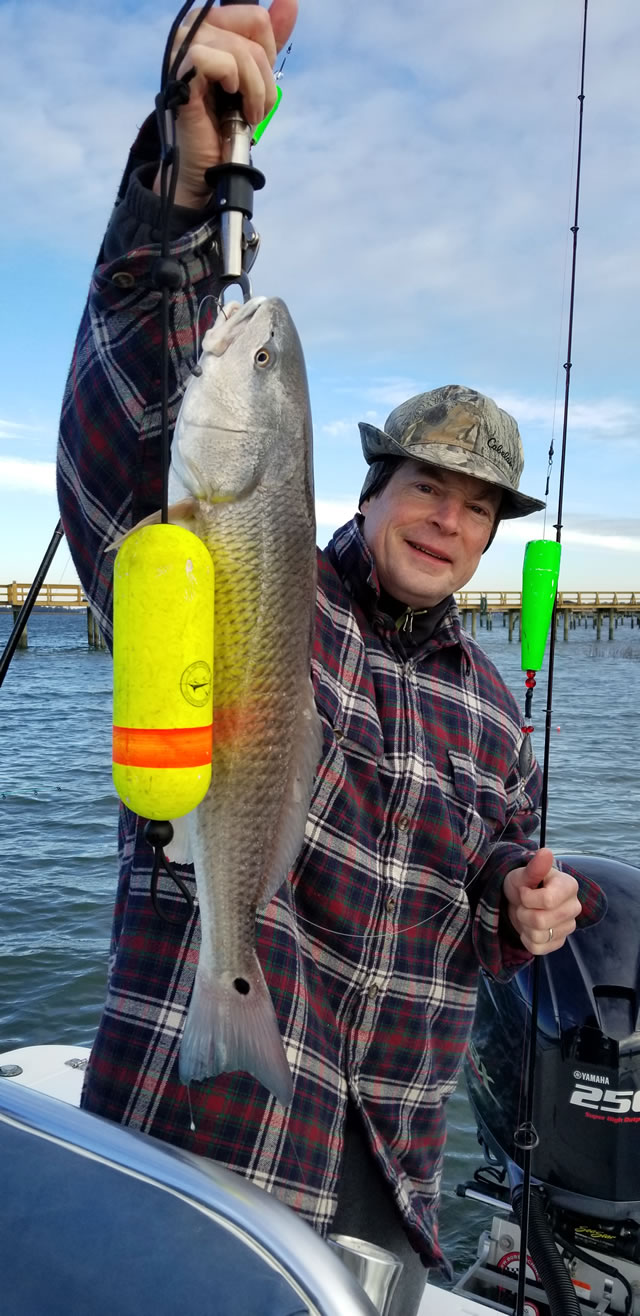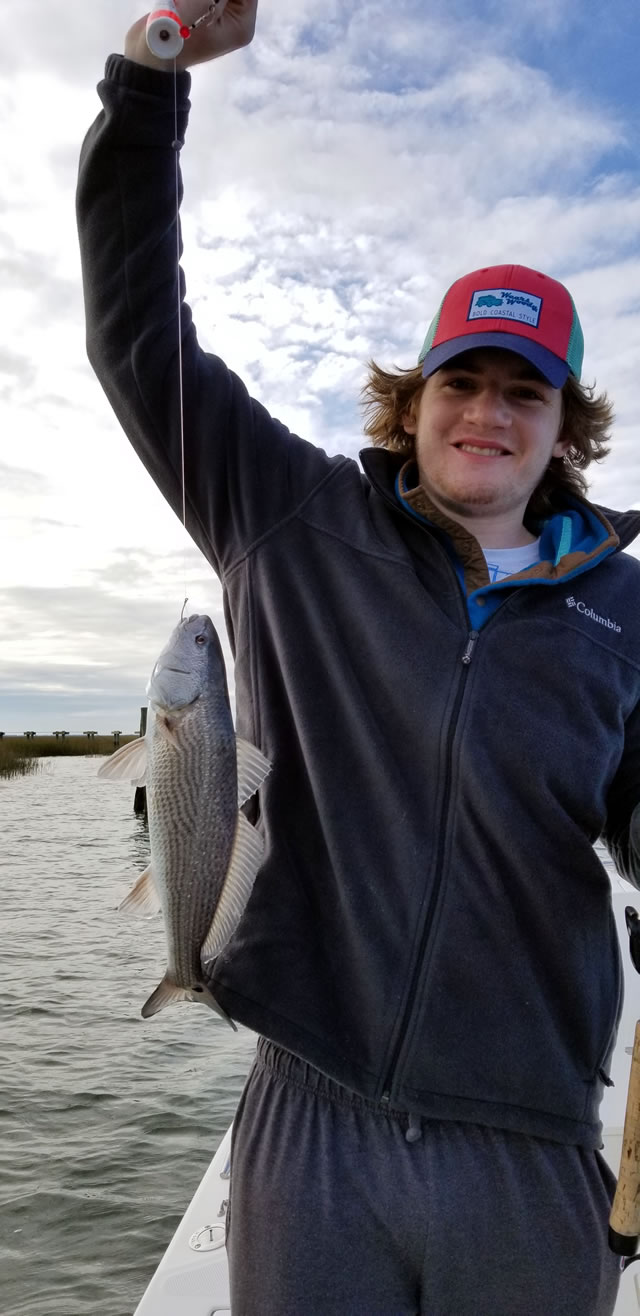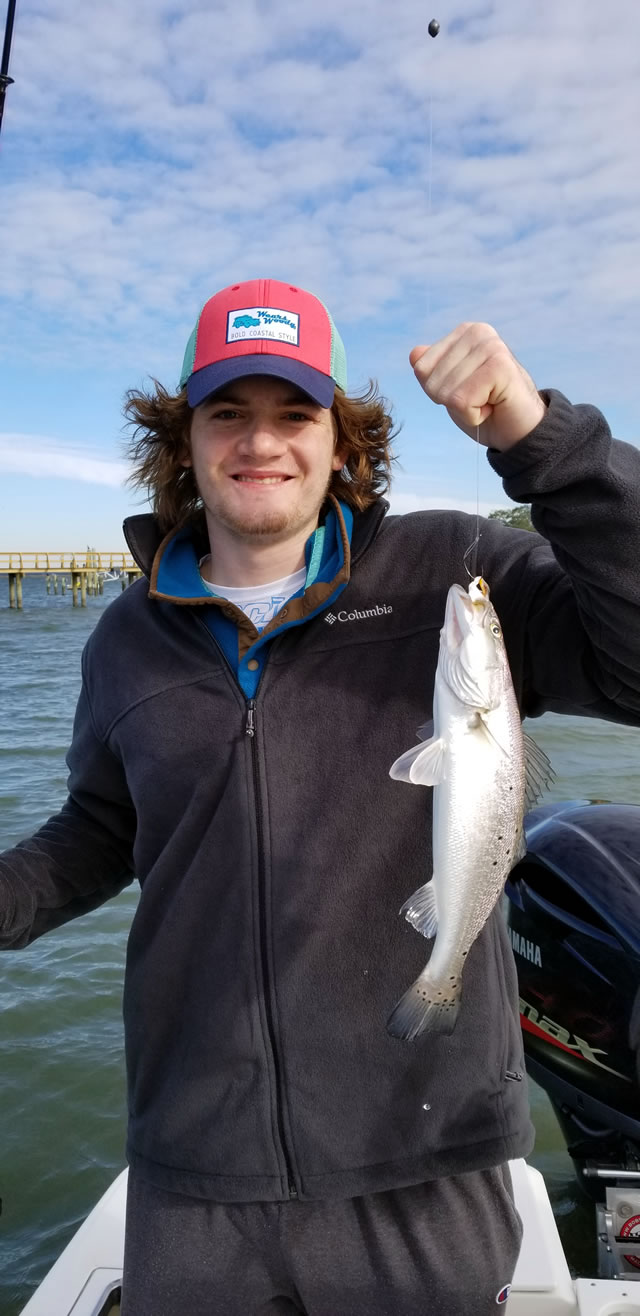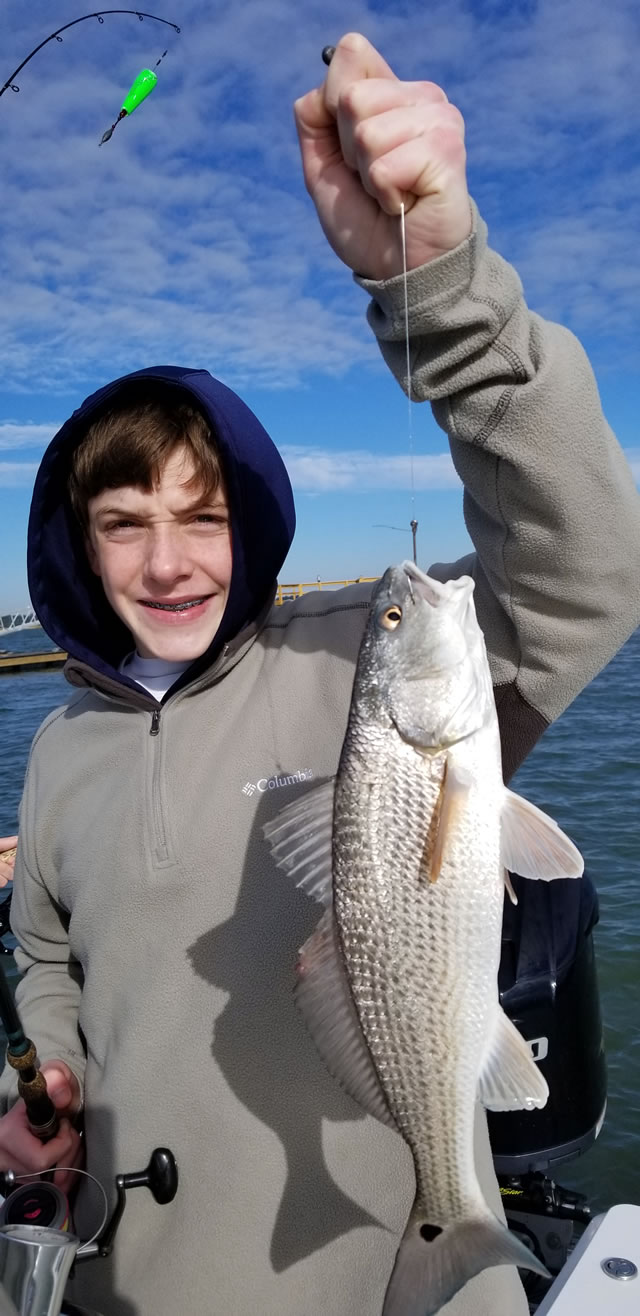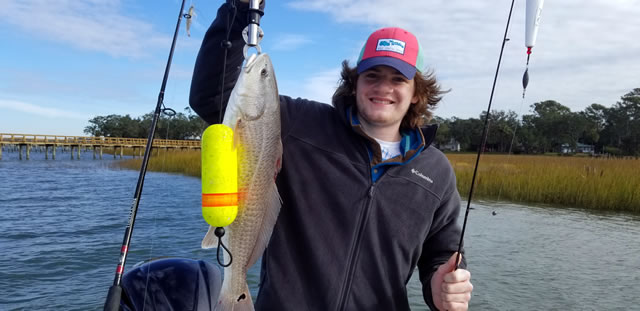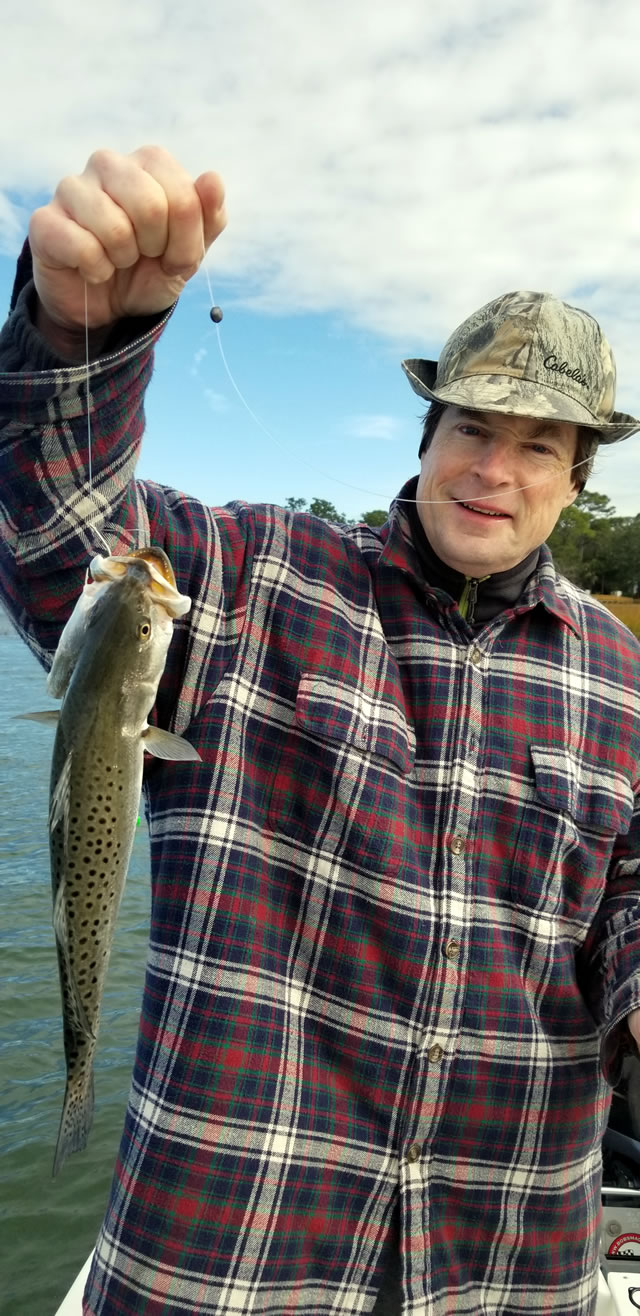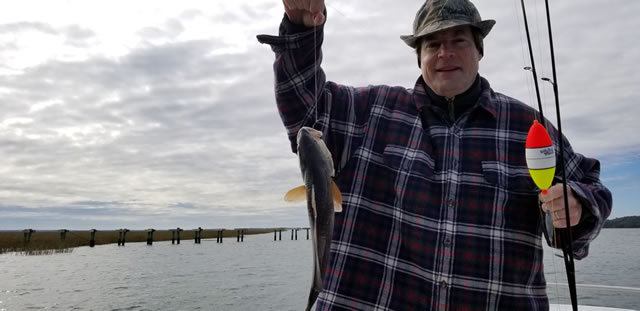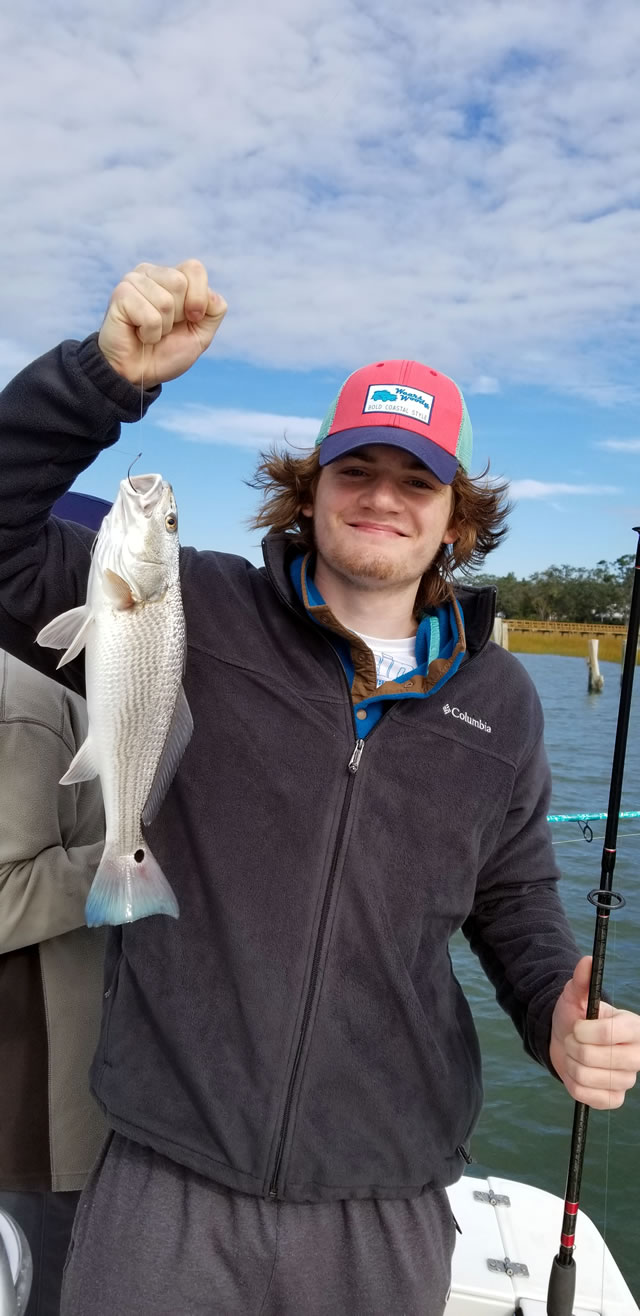 ---
11/07/2017
Capt. Rick had Greg and Scott for a 5 hour trip today departing at 7am. They were from the Chesapeak bay area. I expected today to be rough, due to the big moon we have been having last 3 days. Tides run higher and faster during a full or new moon.
The key today was to find clear water and then catch fish. Water temp was 68°'s and the winds were 1 to 2 mph out of the west , south west. Both Greg and Scott were excellent anglers and they caught some nice fish ! Since they were from out of town, they were catch and release. First drop -Nothing- . Then we made a move and started catching fish. I believe most other drops we hit held fish. Being able to cast to where the fish were was also key. Both of them were on target.
Scott started off catching, but then Greg got into them. The bait is big, and they had to get the timing right which they did after a few misses. I didn't keep track of the exact number of fish caught but they landed at least 10 Redfish and the same amount of big trout, the biggest being the last picture in this series. Greg hooked into this 20 and 1/2 inch yellow mouth speckled seatrout . Even if were keeping that one should go back. Greg also caught a Bonnethead shark. Hopefully they can make it back in the spring.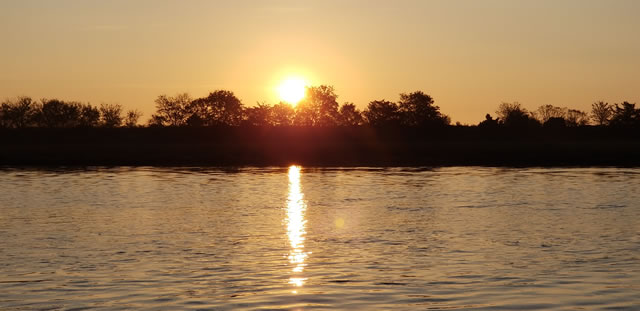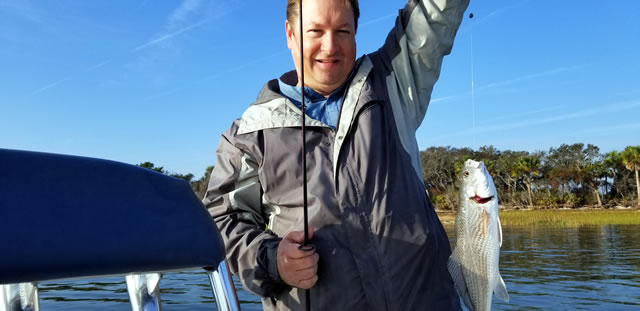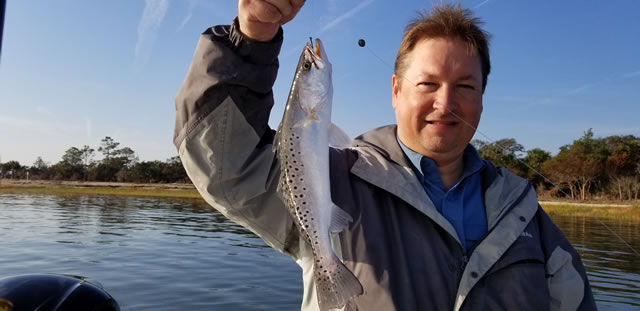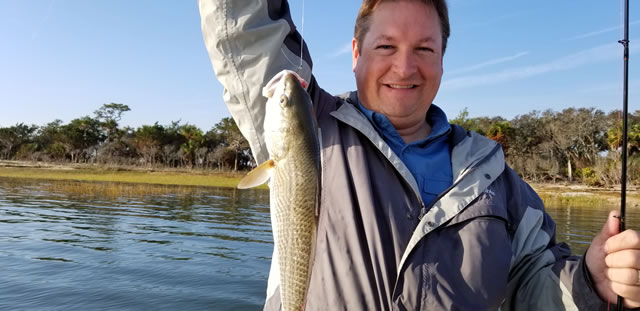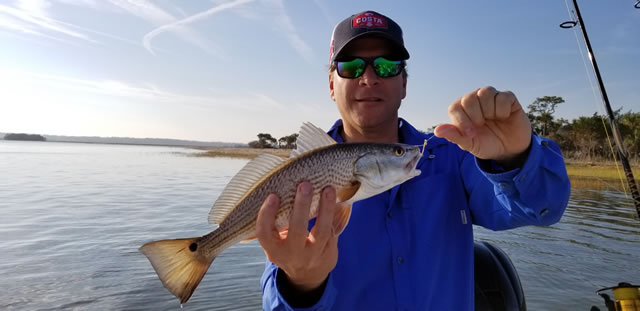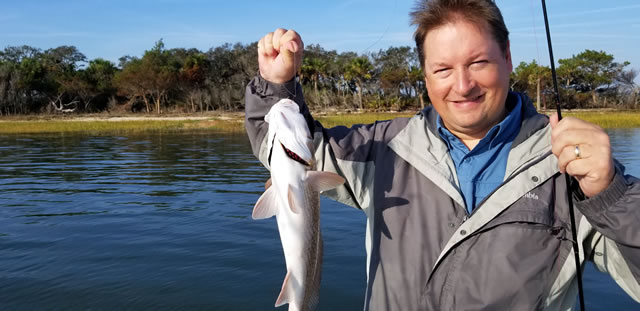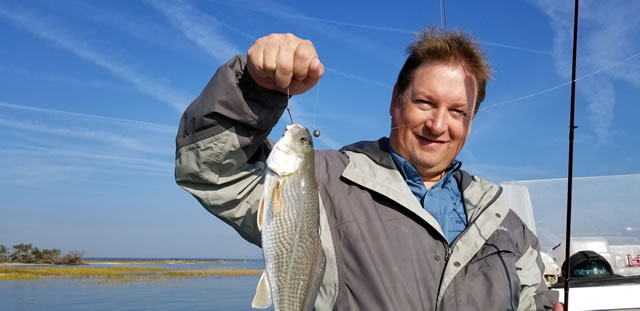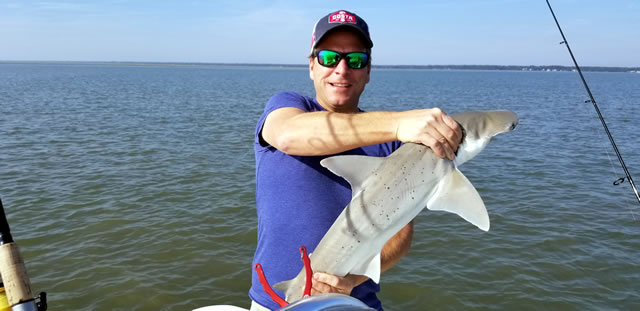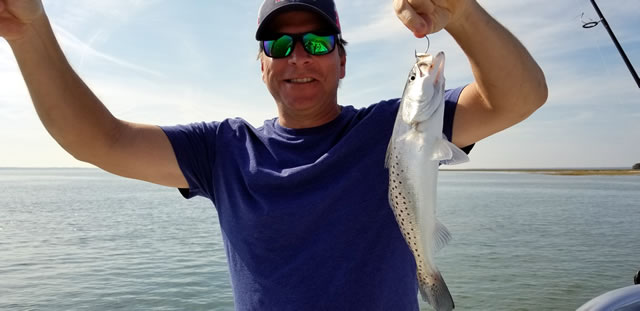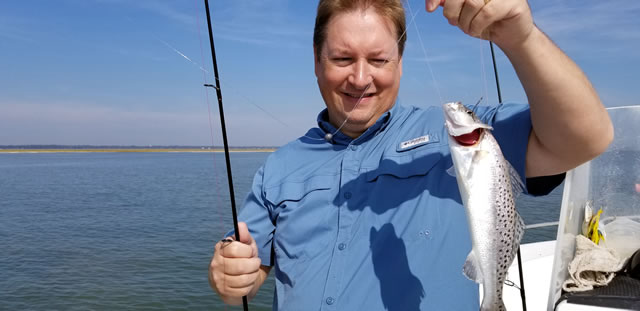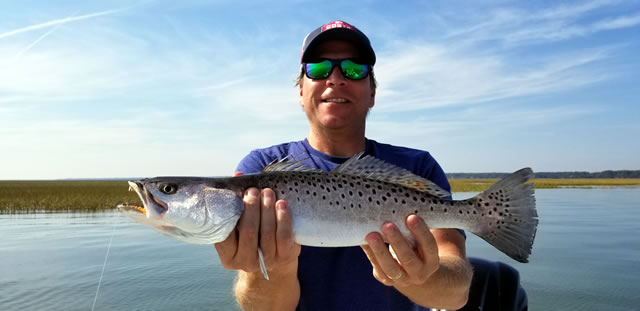 ---
Copyright © 2017 Thunderboltcharters All Rights Reserved.