---
10/28/2017
Capt. Rick had Tom from Savannah today. We departed at 7:15 am and fished until 1:30pm a full 6 hours of action. Water was very clean, the clarity was as good as I have ever seen. Water temp was 67 and NO WIND. First hour we looked around and caught a couple of whiting. Tried a spot that had eddying rips all over the place. We released 15 specs that were too short and kept 17 trout along with the 2 whiting made for an excellent day of fishing. Since the Charter was only 1 person , Tom asked me to fish as well and that is why we brought back 17 Specs. Great day of fishing, with Tom switching from live shrimp to live mudminnows to artificials.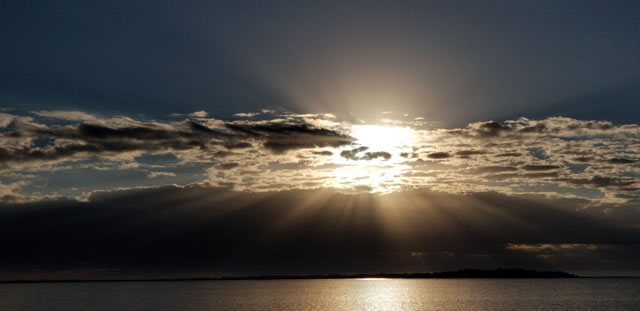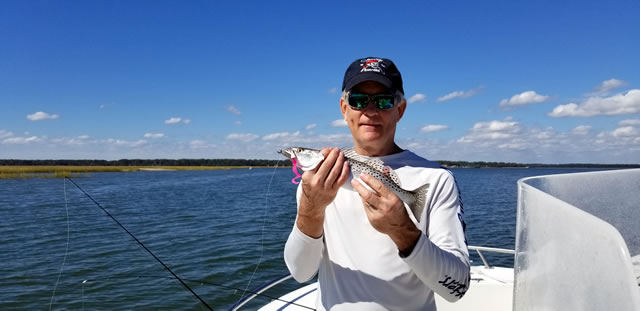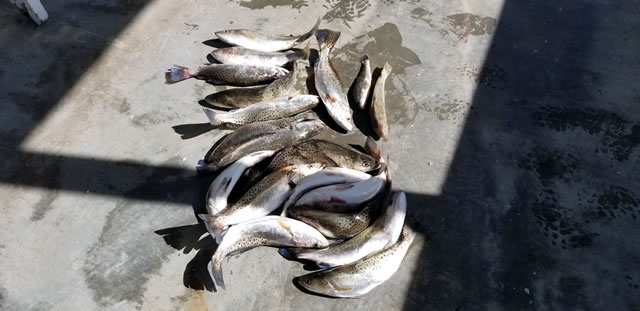 ---
10/25/2017
Capt. Rick had Wynn and Scott from Atlanta. This is a repeat trip. The air temp was 52 when we departed at 7:30 am for a 4 hour trip. Water was clear at most spots, but windy from the northwest. We moved alot and I showed them how I fish a popping cork and hooked 2 keeper trout. They got the hang of it really fast and we released some short ones. Also those pesky yellowtails are around.
ON our last drop we got into the redfish. Scott got the first one that was an even 23 inches. They did really well there. Total of 9 redfish caught and 6 or 7 were kept. Wynn caught a 22 inch redfish that we released. They are Excellent anglers and kept enough for each family to have a meal. Twice they were both hooked up at the same time. Every redfish was a keeper with the smallest was 16 inches and the largest 23 inches.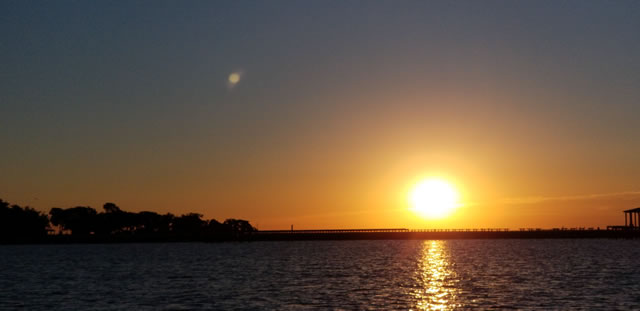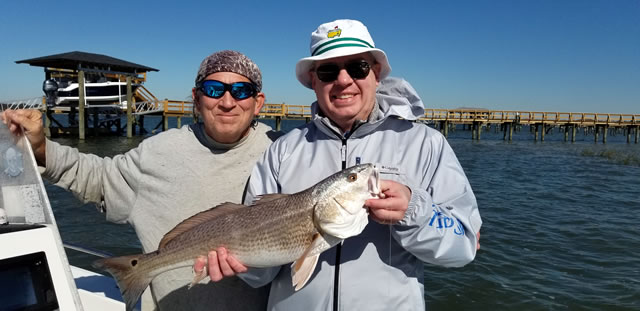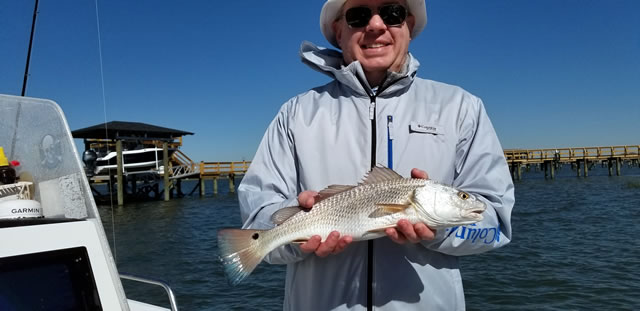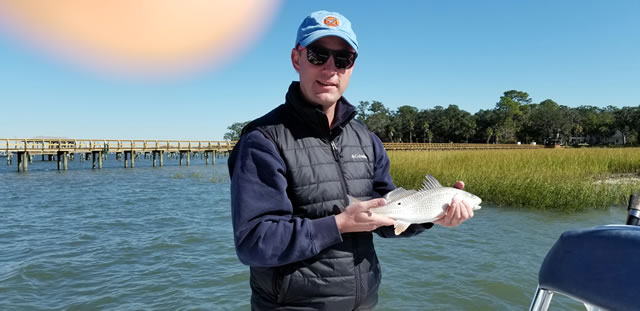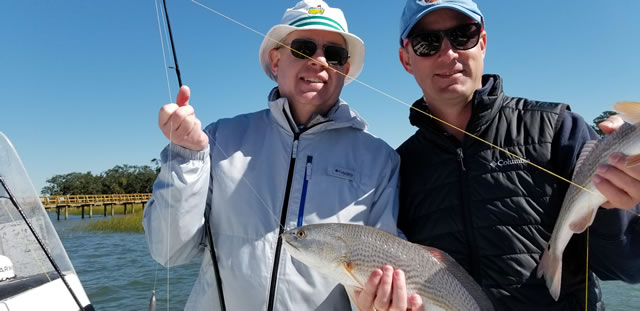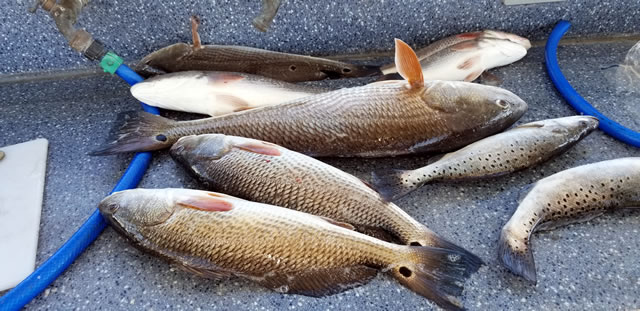 ---
10/21/2017

Capt. Rick had Jerome, Danny and Harvey. We departed the dock at 7:15 for a 6 hour trip. The water was clear but we still had a stiff wind, but fishable. Water temp was 70 degrees and the air temp got to about 80.
Jerome started by catching a large 18 inch speckled trout, Harvey followed up with a very nice trout as well. Danny caught the only redfish and we all so kept a whiting and released a bonnet head shark.
We had a breakoff on a nice fish, as well as some missed bites, but we ended the day with 8 keeper speckled seatrout, a redfish, whiting and 3 other fish. I didn't get a picture of all the fish today. Here are a few that were taken. Again they were very good fisherman, but some of the trout today were a 1/2 inch short.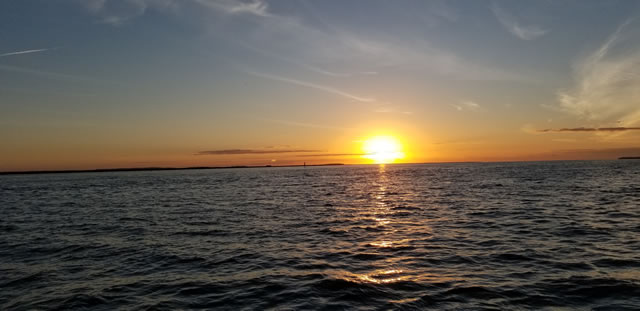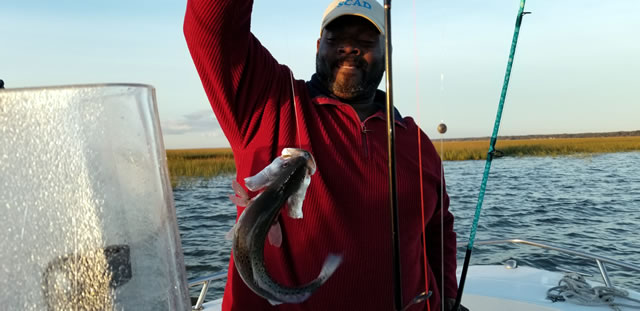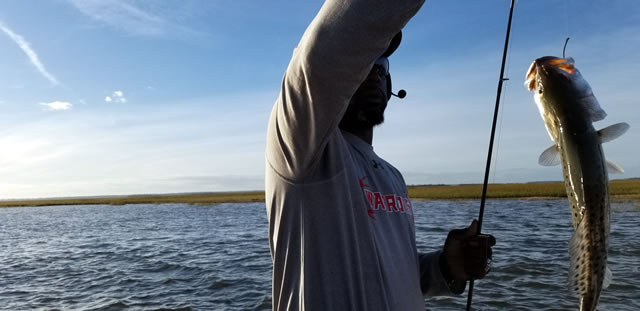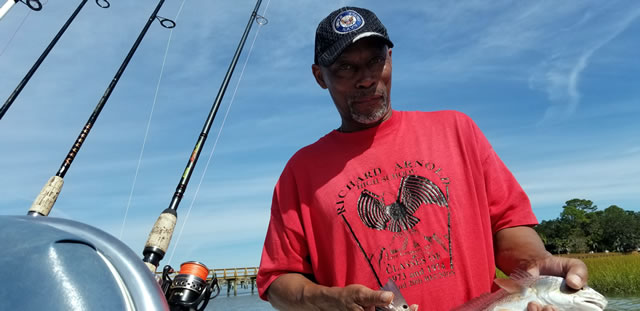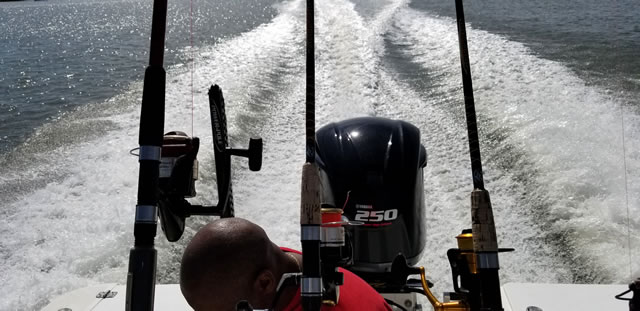 ---
10/08/2017
Capt. Rick had Jamie and Ralph today. They were excellent anglers and helped me with the boat. The wind was supposed to be 8 gusting to 12 knots, but it was almost a steady 15k gusting to 20. It was so rough, the powerpole wouldn't hold, so we had to use the anchor. The water temp was 78, still very warm for this time of the year. The clarity was dirty during the incoming and stained on the outgoing. We caught a few speckled seatrout on the outgoing . On the incoming we caught 1 whiting, but Jami landed a very nice tripletail. I don't target these, but this is the month to catch them. We had a long day departing at 7 and getting back around 2:30. Rough day but a lot of fun fishing with these guys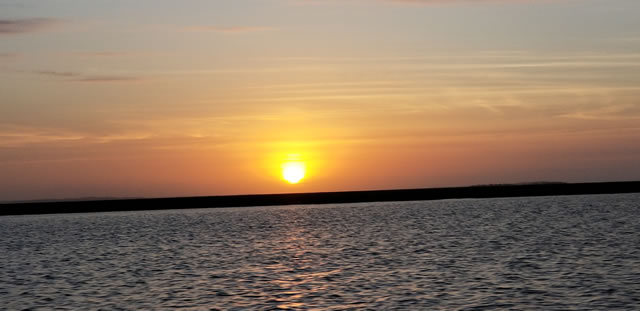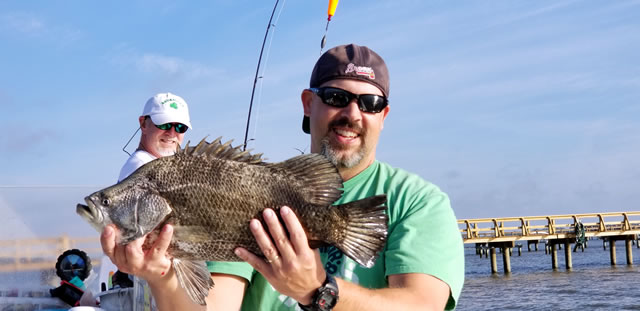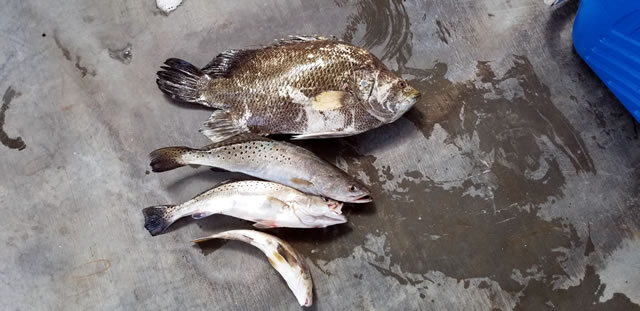 Copyright © 2017 Thunderboltcharters All Rights Reserved.