---
09/24/2017
Capt. Rick had Dan his son Cody and Grandson Zeke. Todays weather was exactly like yesterdays except the winds were stiffer than yesterday. Due to the hurricane and new moon, the tides were higher than usual and the currents were much faster and the bite was slow. Zeke caught a nice bonnethead shark that we broke off at the boat. He also caught a very nice whiting. Dan and Cody caught some decent size ladyfish. Cody also caught a nice speckled trout. All were good anglers and very nice.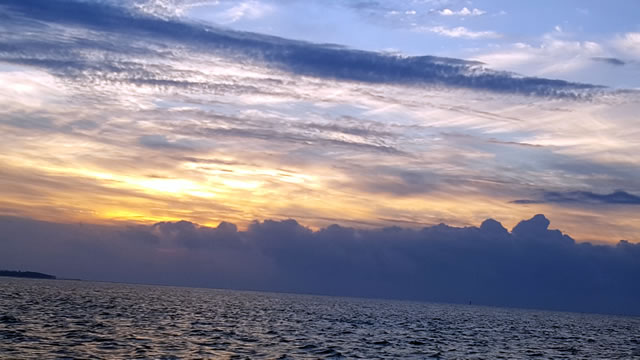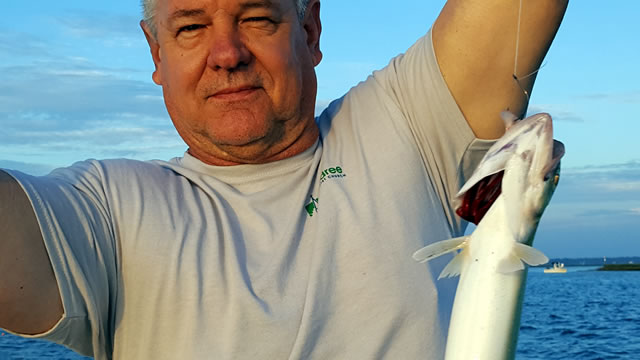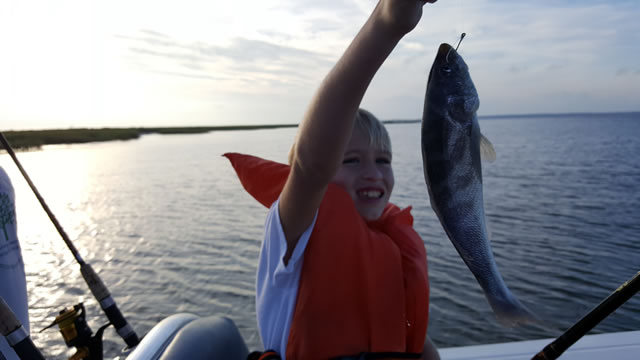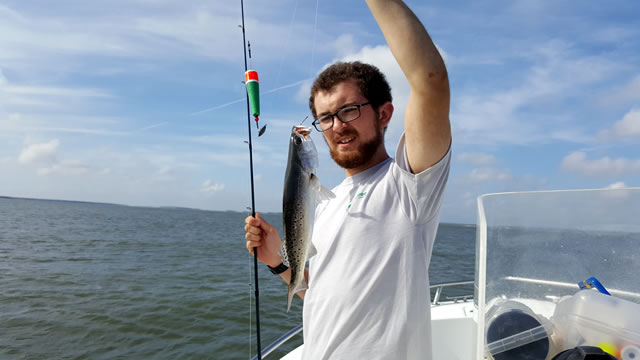 ---
09/23/2017
Capt. Rick had Stephanie, her 2 daughters (twins) and their Godparents today. Even though Hurricane Maria is over 640 miles south and east of thunderbolt, we are getting the wind and surf effects. Also we had a new moon which alone produces higher tides and faster currents plus 3 other planets were in alignment with the moon. These factors had a lot to do with the action today. We departed at 7am and once we reached the sound you could feel the North East wind blowing at least 12 mph with gusts to 15.
Even with these challenges All 5 of them were good fisherman and could cast good. I did help the twins some. The action was slow with catches of Trout, Ladyfish and a nice bonnethead. I don't have a picture of the shark because no body would hold it for me. I had a good time, just wished the weather and tides were better. stephanies twins were very polite.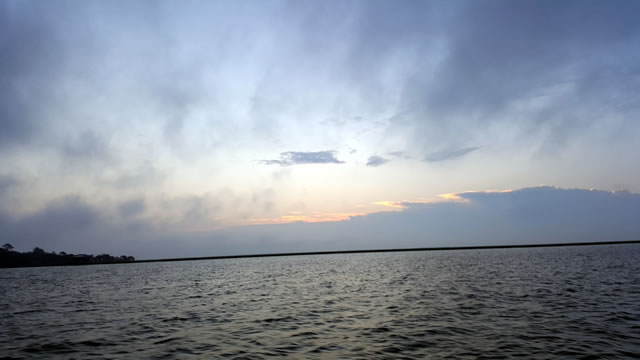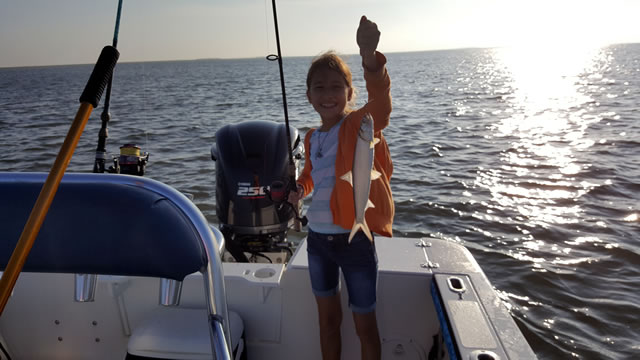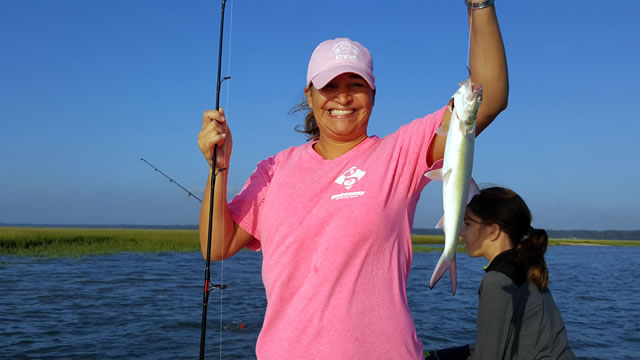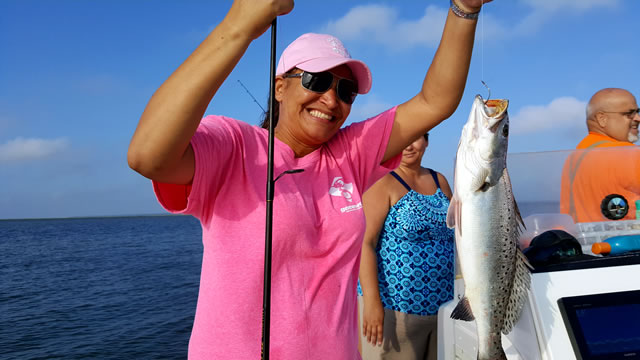 ---
09/02/2017
Capt. Rick had a 4 person 6 hour trip with Nick, his wife Danielle, her mother and father , Donna and Dale departing at 7am. Due to the weather I wasn't sure if we were going, but it cleared up nicely and the winds were light and that is good.
Donna started off by catching a respectable Black Drun on the first cast. Then we started catching smaller Redfish. We fished that area until the water dropped and we moved to another spot where Danielle landed a very nice Speckled seatrout. Her dad caught a small but legal flounder. We hit a couple other drops that didn't produce, but we got in some whiting and kept about 7 . Danielle caught another black drum about the same size as the other.
Then Dale caught a very nice flounder and also a 15 inch redfish. During these moves we did land 2 bonnethead sharks one much bigger than the other. We had a couple breakoffs that was probably sandbar sharks. Also we lost another bonnethead that got wrapped around the power pole, he just went where he wanted to go even though Nick did his best to turn him.
Soon after Nick landed a 23 inch redfish that would have been a great tournament Red as the was at the very top of the slot. We were very sucessful due to their experience fishing. They were patient and a blast to fish with. I hope they come back later in the fall.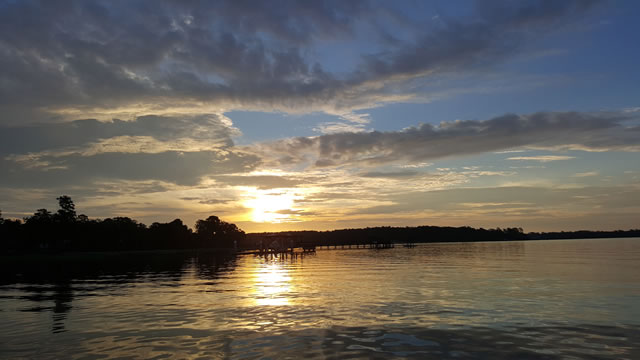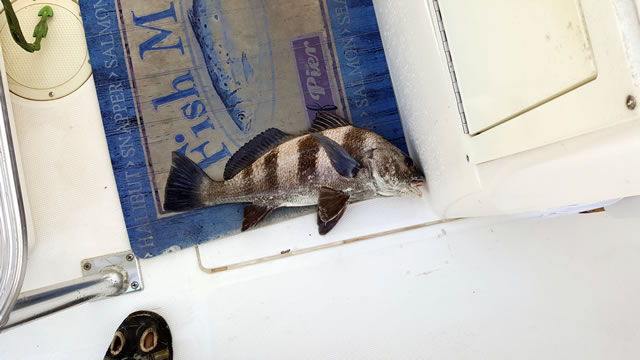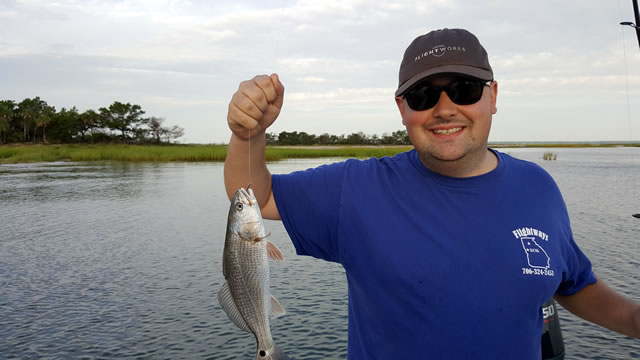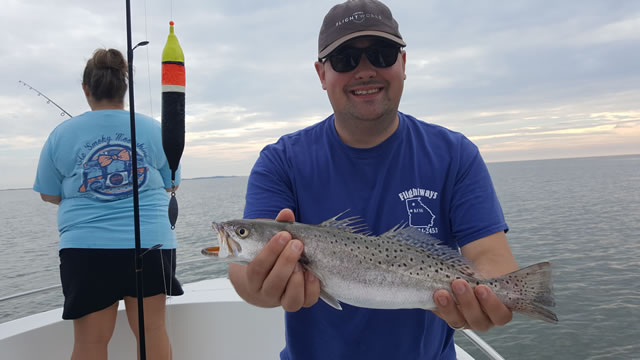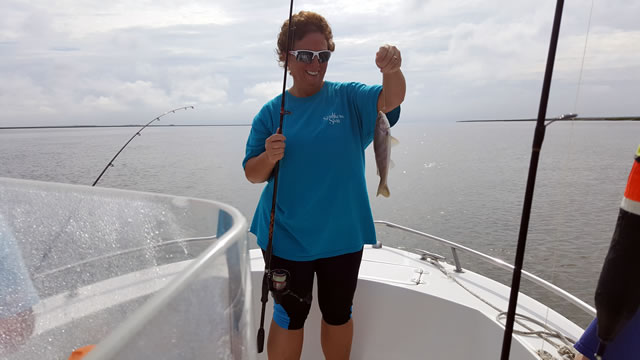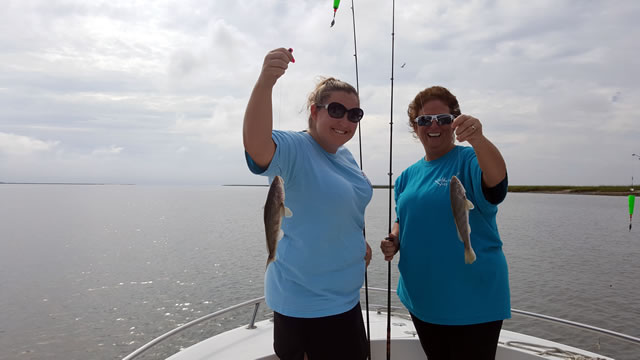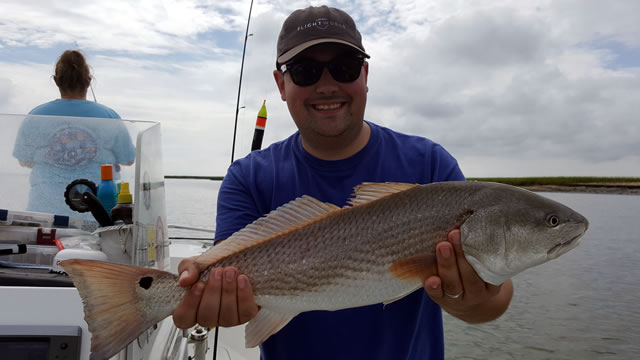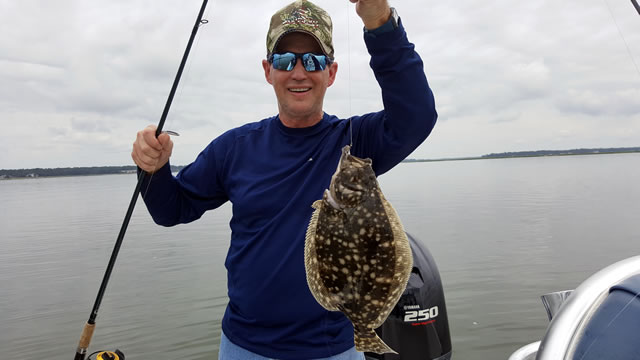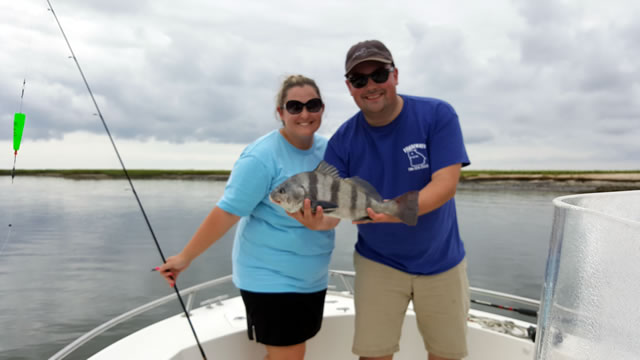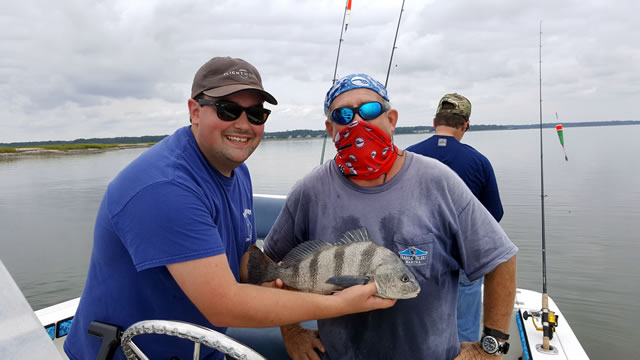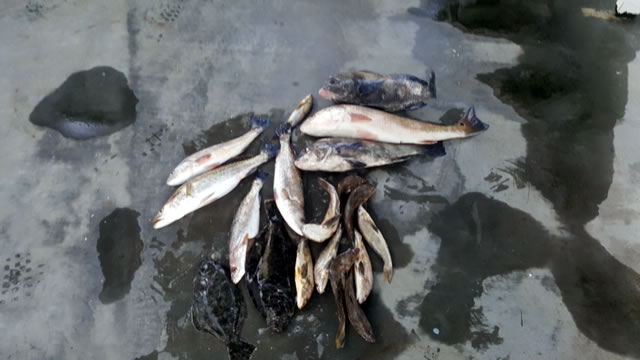 Copyright © 2017 Thunderboltcharters All Rights Reserved.