---
08/11/2017
Capt. Rick had surgery on 08/02/2017 for squamas cell carcinoma. Path report came back that they got it all but I have to watch the sun. So the only picture of me is with alot of cover on. I really covered due to being more likely to get more squamas if I don't. Also 1 picture of the surgery after the bandages have been removed.
That being said, I took a trip today with Scott and Win. Two very good anglers that were on time and ready to go. We departed the marina a little before 7am . Had a good hour of incoming tide when we to the first drip. We fished incoming up to the tidal change today. Water was muddy - stained and quite clear at some places. We fished a flat to start. The water was about 2 feet deep and 85.5 °. We caught several speckkled sea trout, with most short or right on the line, but kept a nice 16 inch trout. The lady fish moved in and we finally left that area to look for Reds and flounder. If you like a good fight on light tackle you get it with a lady fish.
We got in some smaller redfish, but Scott pulled in one that was 22.5 inches, almost at the top of the slot. We moved around a bit and Scott caught a keeper flounder. It was a great day, but the action definatly slowed at the tidal change. We called it a day at 12 noon and avoided any popup thunderstorms. These guys were a pleasure to fish and I hope to see them later in the fall.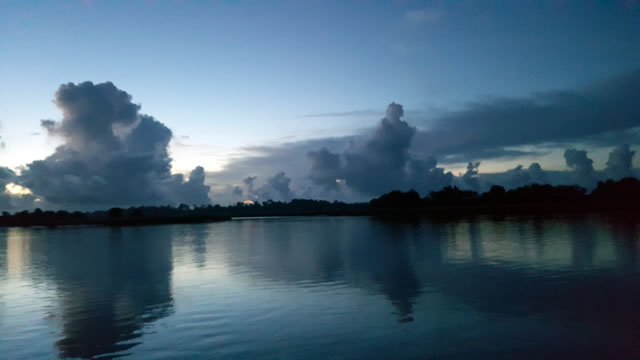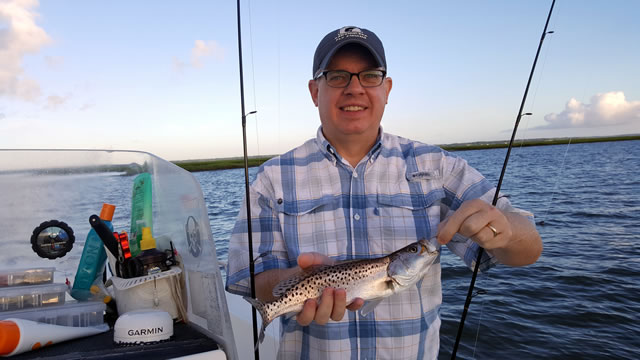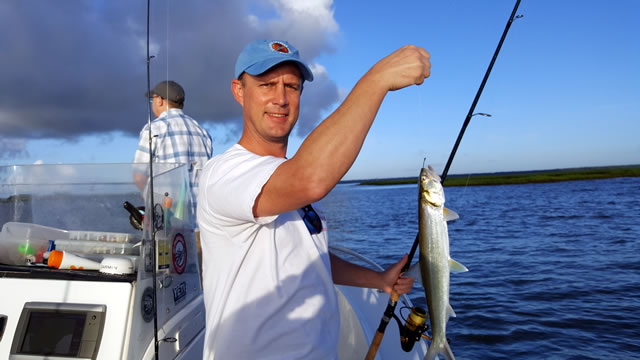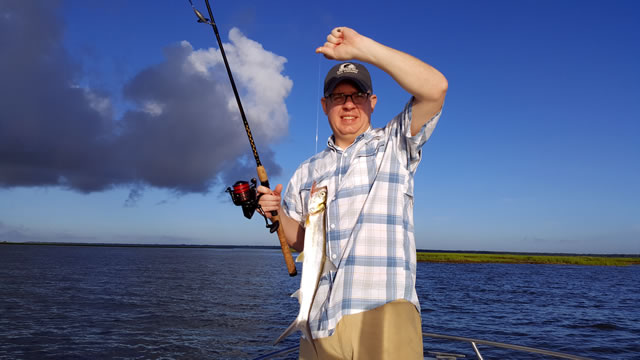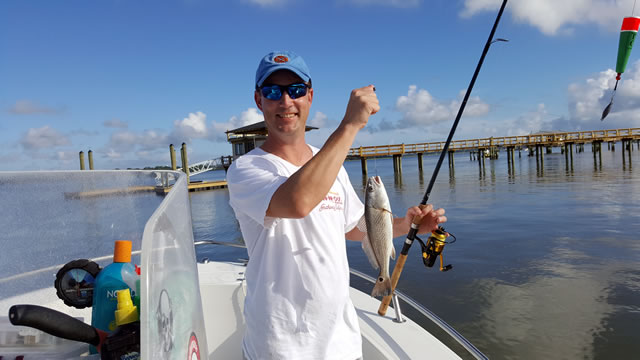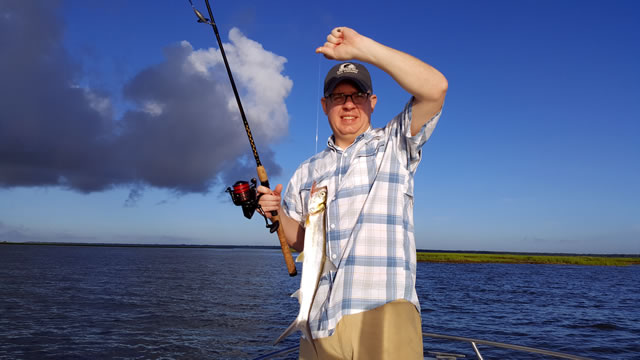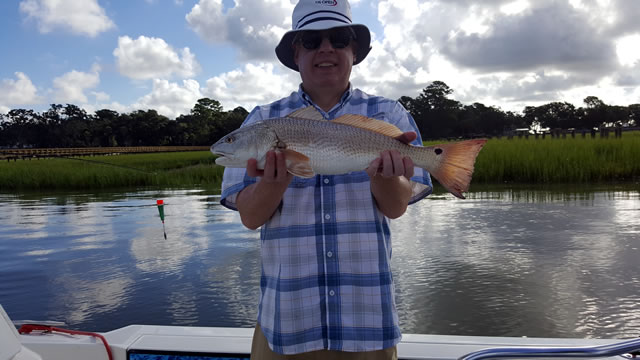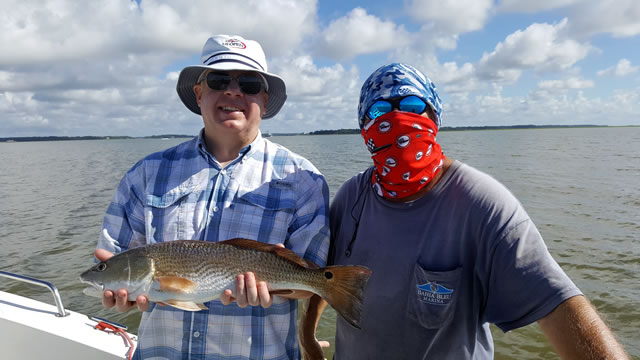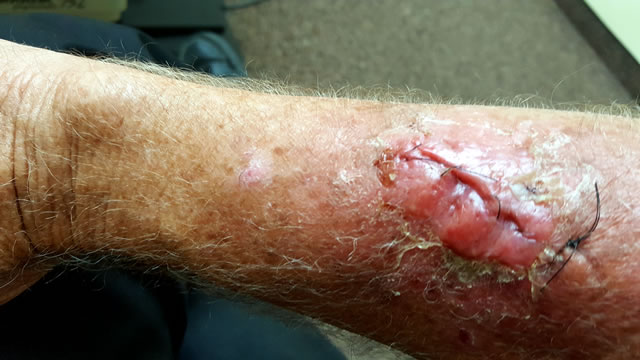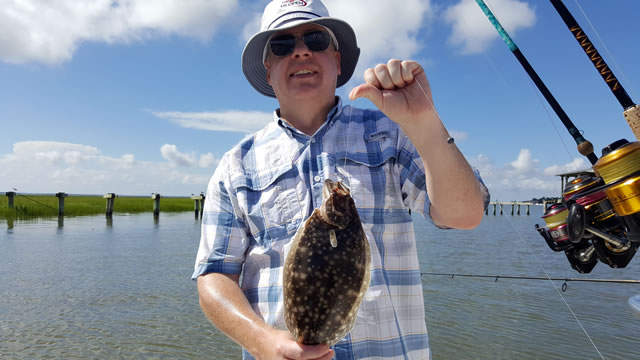 ---
08/06/2017
Capt. Rick had surgery on 08/02/2017 for squamas cell carcinoma. Had to wait 72 hours before I could do anything. Been getting biopsys for about a month and it put fishing on hold, however I believe its ok now. So that being said, I took a 3 hour scouting trip and had non stop action for those 2 hours. I caught and landed 12 speckled seatrout and kept the 3 smallest, which were 15 and 16 inches. Also landed 6 redfish but released them all. Water temp was 83.56° most of the morning. I waited for the tide to start going out before I went. I departed at 8 am and was back by 11am. It actually looks like the fall bite is here early, but with a couple of depressions out in the atlantic and gulf, the pressure drop causes trout to feed alot.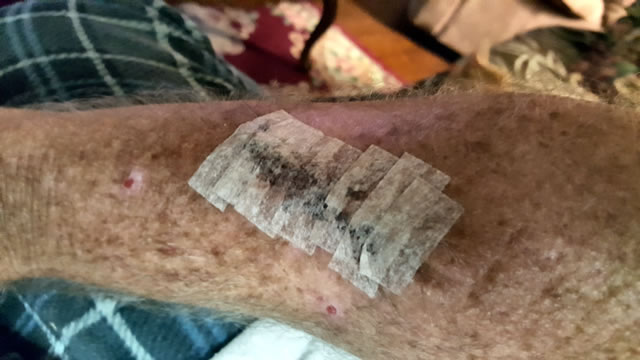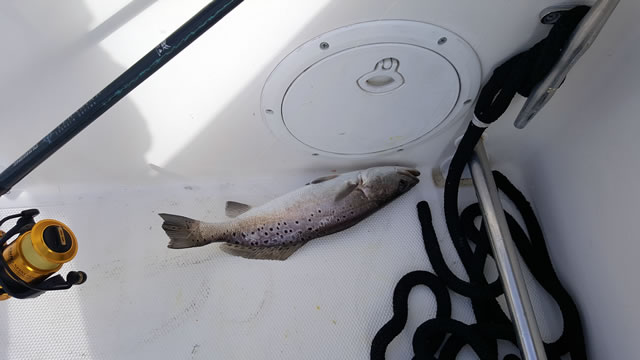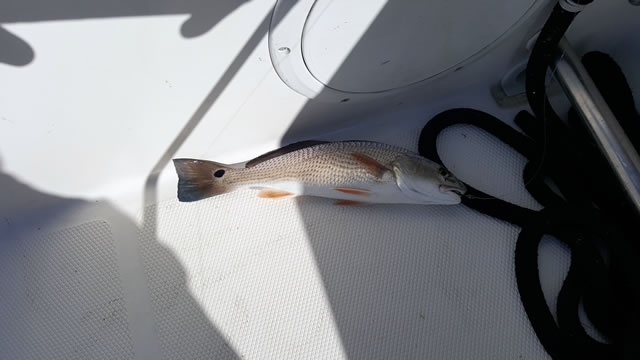 ---
Copyright © 2017 Thunderboltcharters All Rights Reserved.