---
03/05/2017
Capt. Rick had a 2 person 5 hour charter today with Shannon and Brian. We departed the dock at 9:15am and the air temp was 48. The water temp today did warm up to 62° The wind Started out of the north, switched to North east and changed again to South east. A high pressure was moving in as we fished.
First drop we caught 1 throwback Speckled seatrout and caught about 3 more that we tossed back. We moved alot and we finally hit on some nice fish. Brian caught a flounder to start, then a couple of speckled seatrout around 19 inches.
Shannon caught 2 nice redfish, 1 that was 20 inches and 1 that was 16 inches. She also caught a solid 19 inch speckled seatrout to finish the day. We kept 5 speckled seatrout, 1 flounder and 2 redfish. Also missed a few bites. The large fish were caught on mudminnows and the rest on shrimp. This is there 2nd trip with me and they are very good anglers .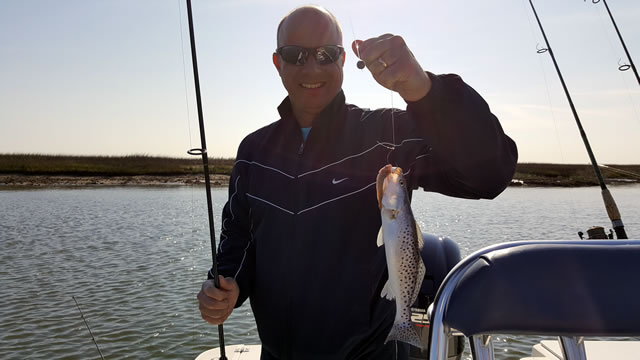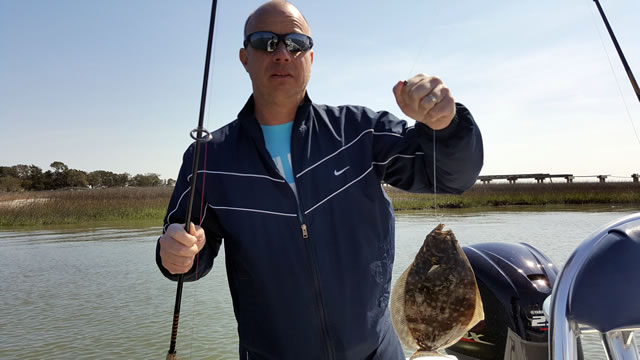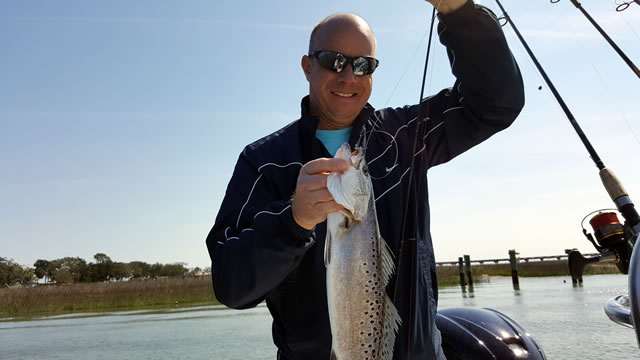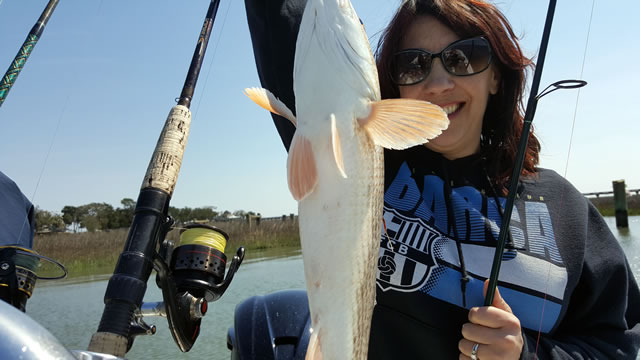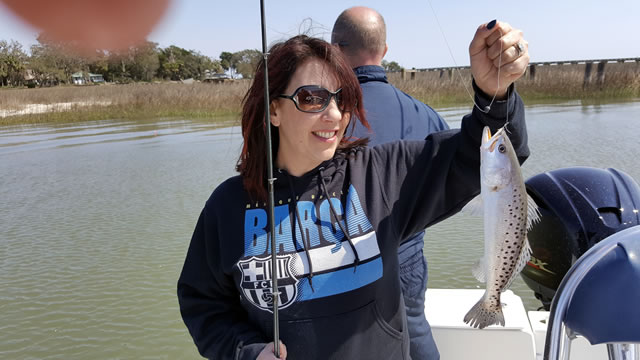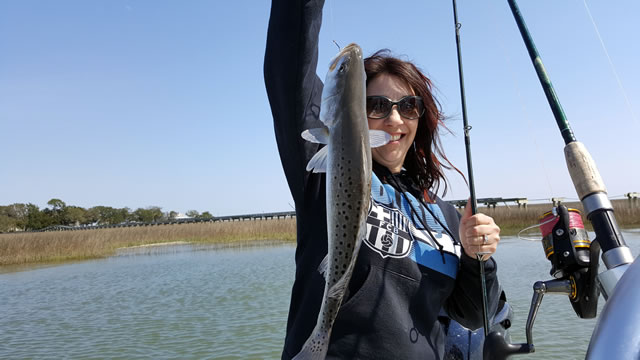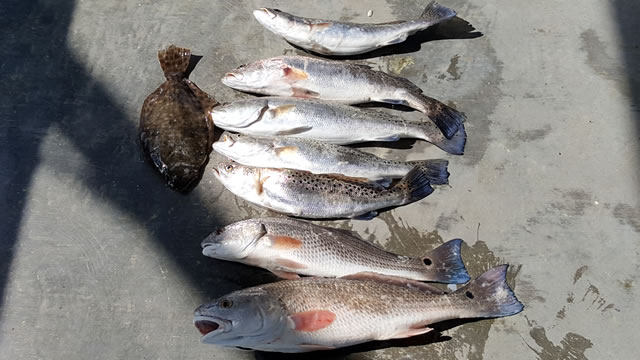 ---
Copyright © 2017 Thunderboltcharters All Rights Reserved.