---
09/17/2016
Capt Rick had a 5 hour trip with Hope and her husband and friends. This trip was booked in advance for a bottom fishing trip and normally would not have been an issue. However we had just been brushed by Tropical depression Julia and the water was just plain muddy. Also the winds were blowing out near the beachfront making it too hard to fish safely, so we tucked inshore more than I would have liked.
We also had a HARVEST Full moon friday night that really impacted the tides. Bottom line is we kept a few whiting, but caught alot more other bottom feeders. Hope caught and released about 6 or 7 stingrays. The other people caught them also as well as several small croakers and a large eel and a bonnethead shark. They were a fun group and I wished the weather was better. This was the first trip with my new motor as well. It is still in the break in phase but they understood that before we left. Yamaha just started producing the 4 stroke F250 25 inch VMAX SHO. It is a bit bigger than the f250 3.3 liter engine that I had. The VMAX is a 4.2 Liter Engine and this one has the 25 inch shaft that I needed.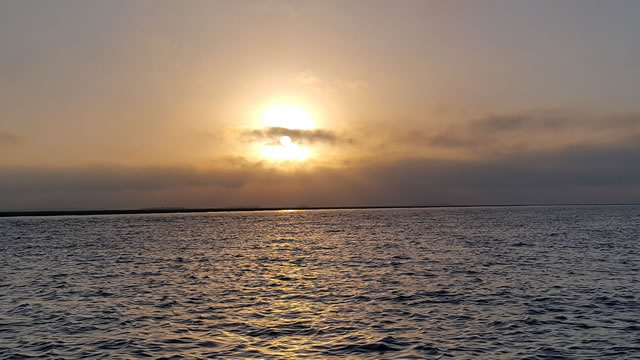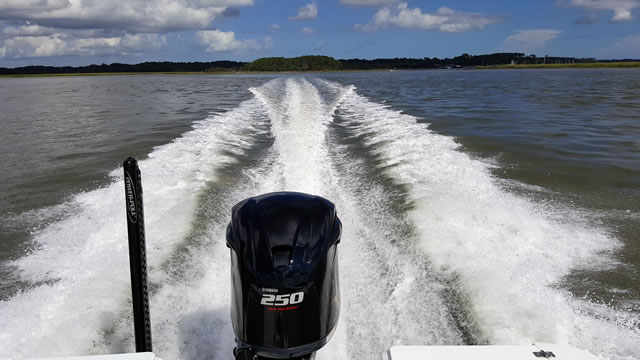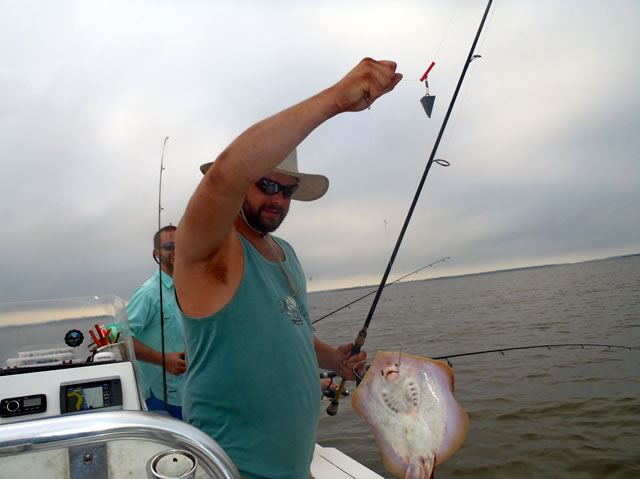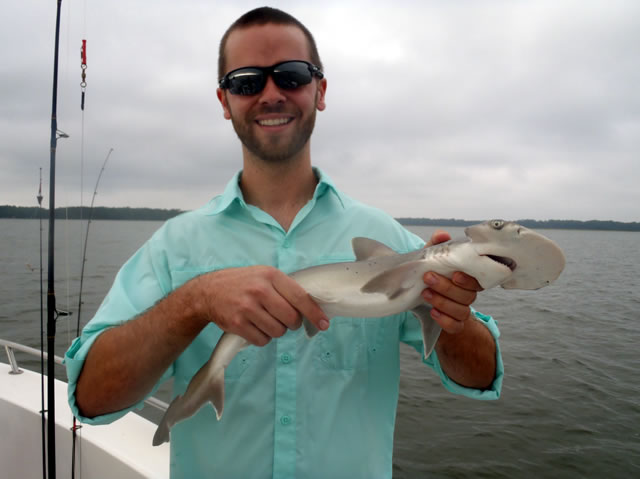 ---
09/10/2016
Capt Rick and his wife Pam, went on a 3 hour scouting trip on Saturday 9.10.2016. We left the marina with less than a quart of shrimp about 9:30 am. Decided to hit an area that I haven't fished in 4 years. It was productive. We didn't carry any ice, so all fish caught were released unharmed. We hooked and landed 5 speckled seatrout , the smallest was 20 inches, the largest 21 inches. We also caught a couple of bonnethead sharks and some rays and black drum. We left them biting and returned with some live bait. Water was clear as gin, and light winds made this a successful outing. However the water temp was back up into the upper 80's. But we were fishing in 1.3 feet of water, so that might have impacted the water temps.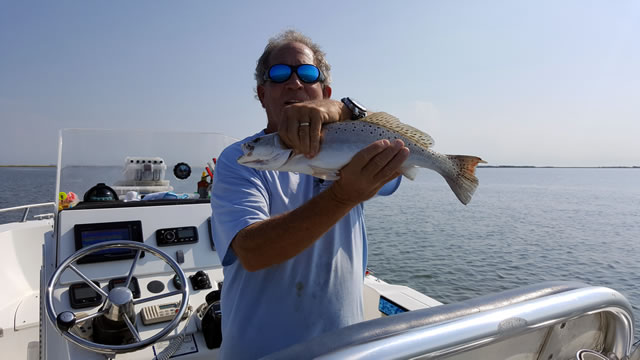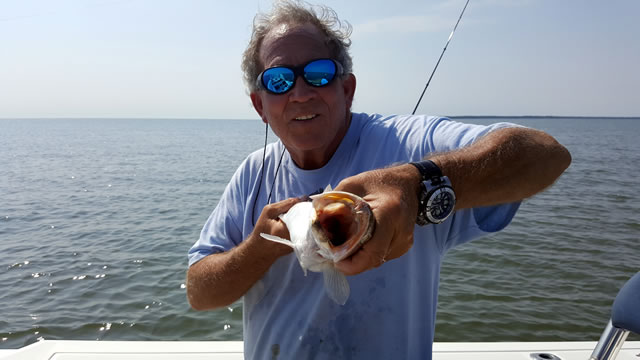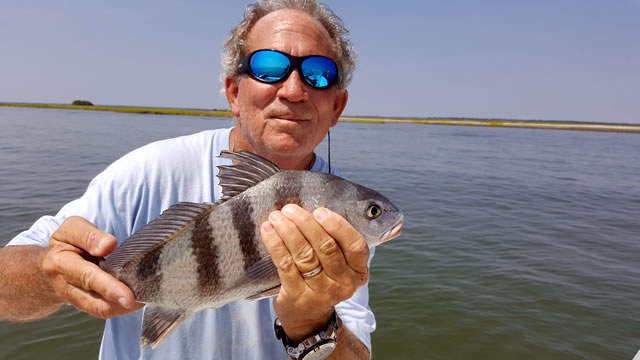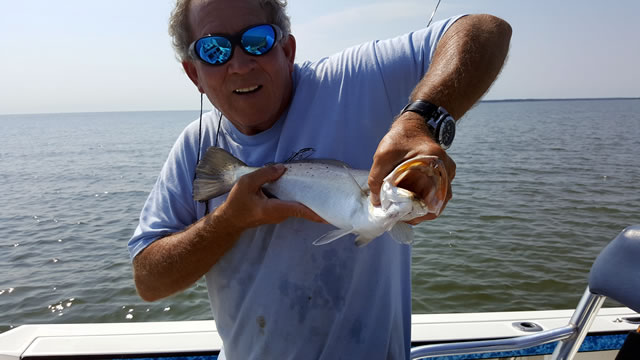 ---
09/04/2016
Capt Rick had a last minute 4 person 5 hour trip today that departed at 7 am with Mark, Derrick, Chris and Rapheal. Some of these guys were seasoned fisherman and some were new to it, or hadn't fished in a long time. They were very fun to fish with and picked up the technique quickly. Again water conditions were just like the day before, except the water was not as clean. Since they hadn't done this in a while, they missed a few bites and a Bumble Bee almost chased Mark out of the boat. Bees like Orange and he had on a nice orange shirt and the bee almost stung him. These Wassaw Island Bumble bees are fierce and persistant, but this one finally left. Everyone caught something and I am looking forward to their next trip in the fall. Chris was the man today with the largest trout, followed by Mark with a nice slot sized redfish.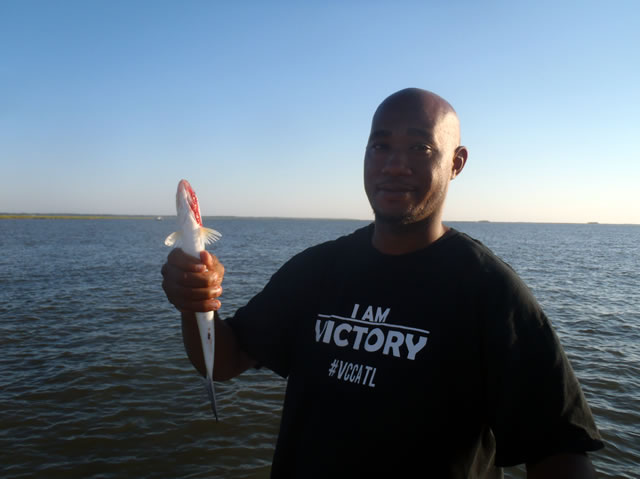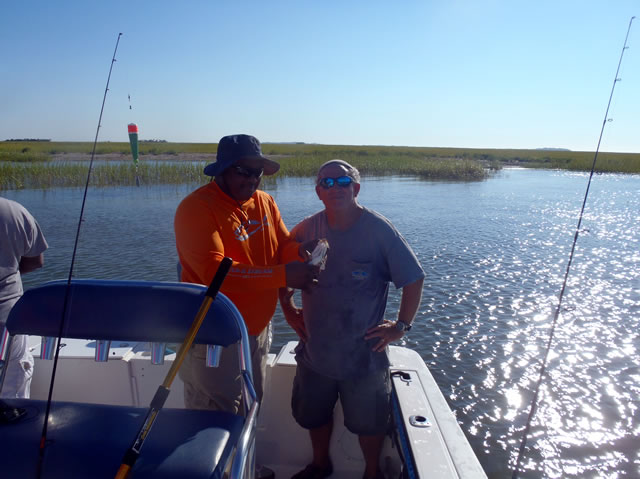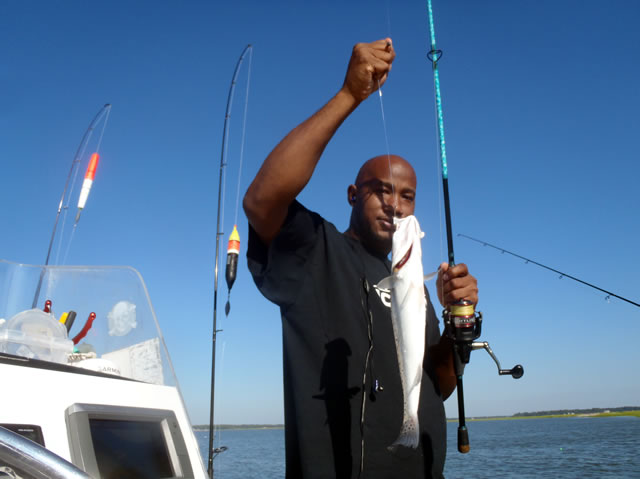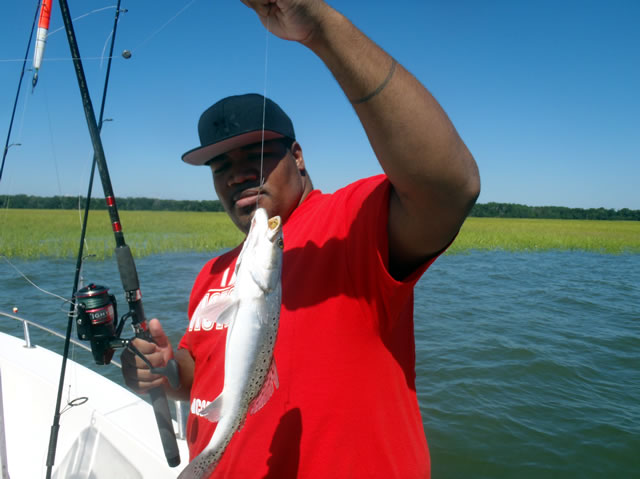 ---
09/04/2016
Capt Rick had a repeat trip with Mason, his Dad Hugh and his Mom Jenna. This was Jenna's first trip and she was an excellent angler. Last trip, Mason caught most of the fish but today it was all Jenna and Hugh. Today was extremely rough to fish due to the passing of Hurricane Hermine, which passed right by us on Sept 2. Water temps had dropped to the upper 70's from the lower 90's the day before. Also the water was turbid and muddy at most places. To compound the issue we were on a New moon which gives us much higher tides and faster currents. Mason did not complain and fished very well. He caught a few specks, but they were just too small to keep this trip. They were an excellent family to fish with !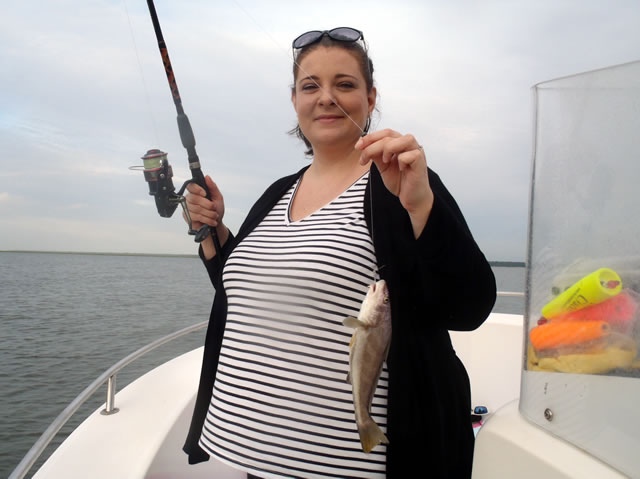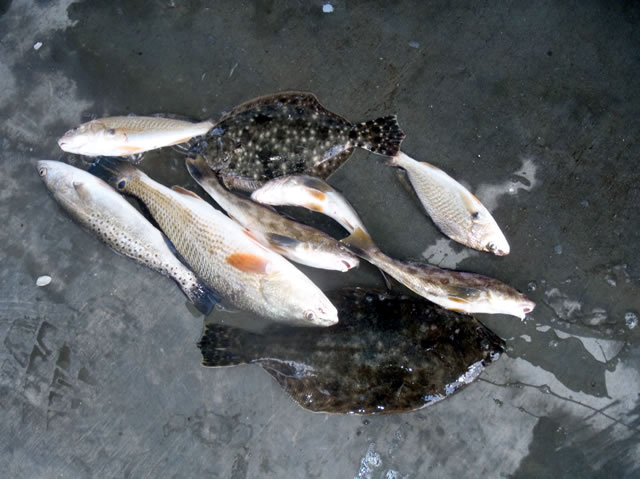 ---
09/02/2016
a couple of pictures and a video of Hurricane / Tropical storm Hermine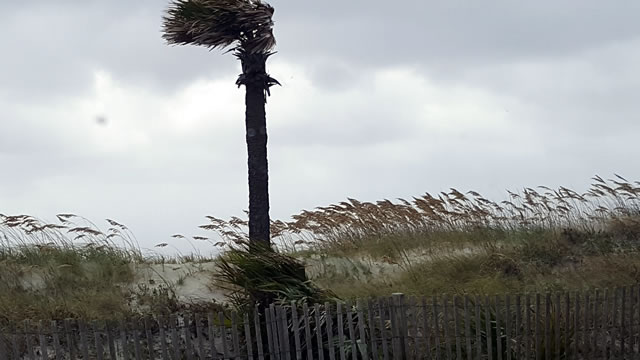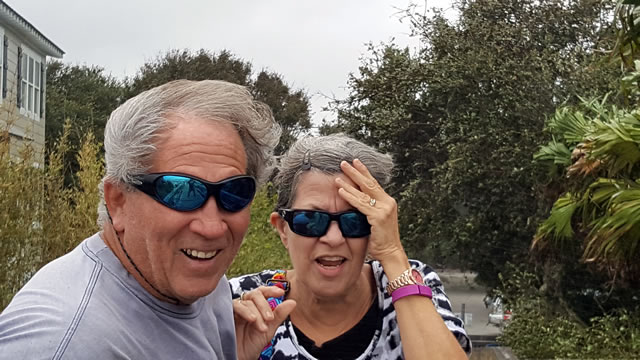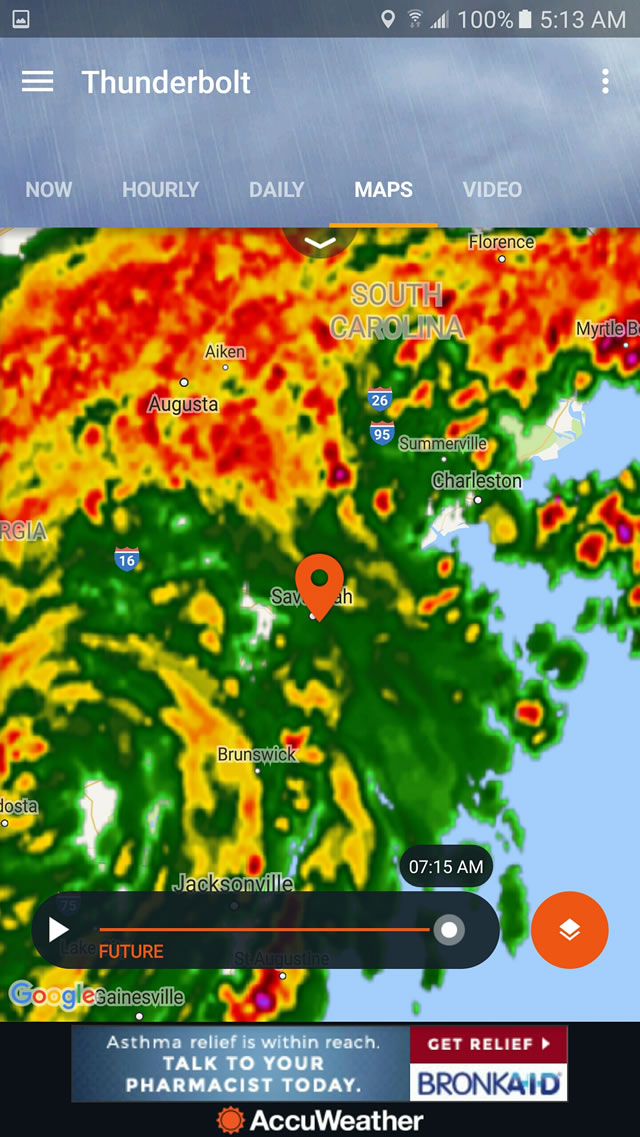 ---
---
Copyright © 2016 Thunderboltcharters All Rights Reserved.