---
06/25/2016
Captain Rick had Jesse and Alyssa today for a 5 hour trip and we departed at dead low tide , a -.5 negative tide at 6:30 am, but it extended the trip for an hour due to powerpole issues. Both of these guys were very good casters and caught some short speckled Seatrout, but only 1 keeper. We caught a shark and a nice bull whiting. Moved alot to try to get out of that west wind. The wind was only about 10 knots , but it muddied up the water at low tide. We found some clear water and caught a few puppy drum, but no redfish today that were keeper sized. Also the ladyfish that were so very aggressive yesterday were not here either. The water temp both days was in the low 80's but the air temp was hot and humid. During these summer months, you got to drink plenty of water to stay hydrated. This was a fun trip, but I was disappointed that the bite was slow and hope to get to take them again in the fall.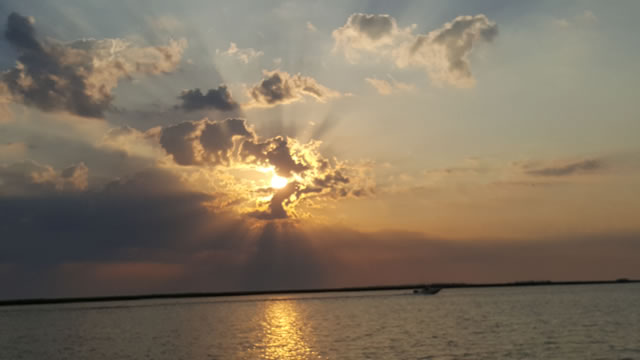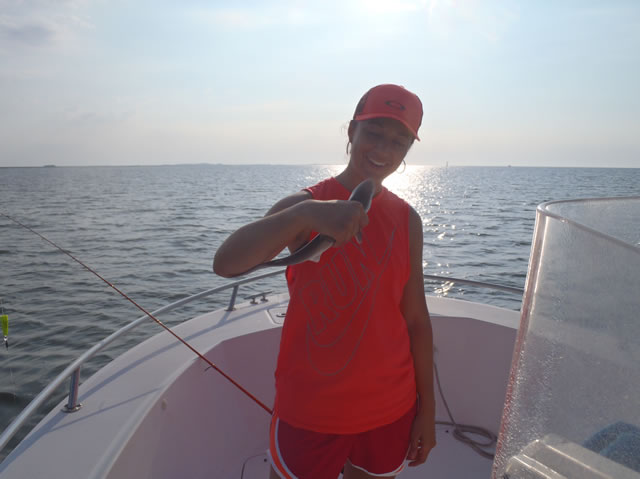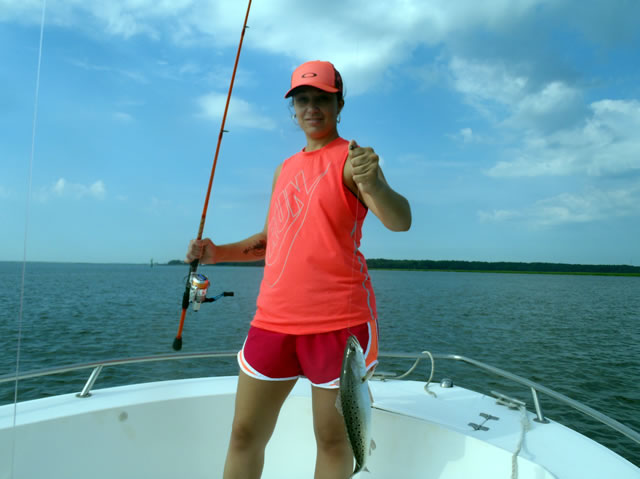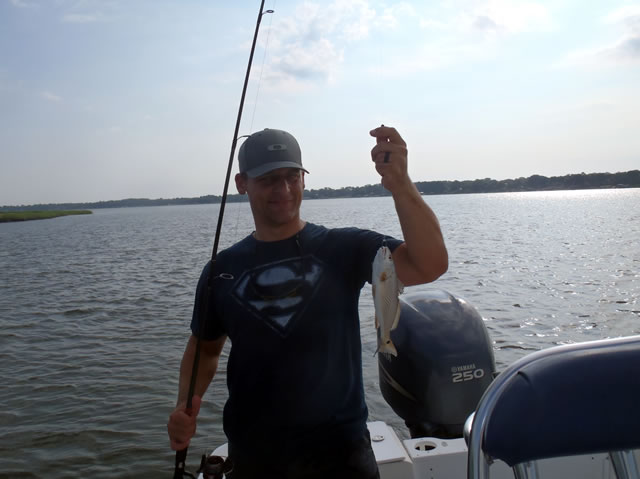 ---
06/24/2016
Captain Rick had Loran and Dillon and Dillons son Landon. These guys have been with Capt. Jeremy last year. We departed the dock at 7am for a 5 hour trip. All were excellent anglers. Landon fished as well as the adults. The ladyfish we caught outnumbered the Trout today, but were a lot of fun and provided a lot of action. We caught quite a few short trout and kept some southern kingfish ( whiting, but big) and a redfish and 2 black drum. It was a good day on the water and a pleasure to fish with these guys. Looking forward to the fall and hope they are able to get back over here!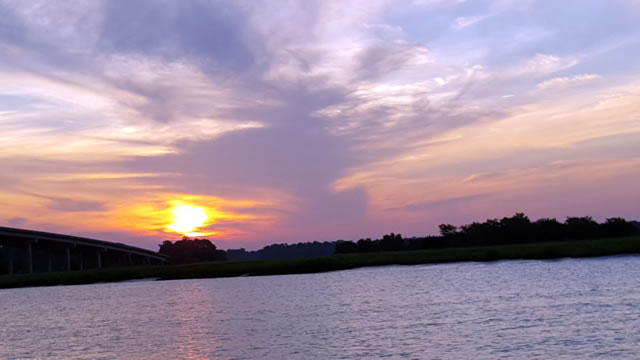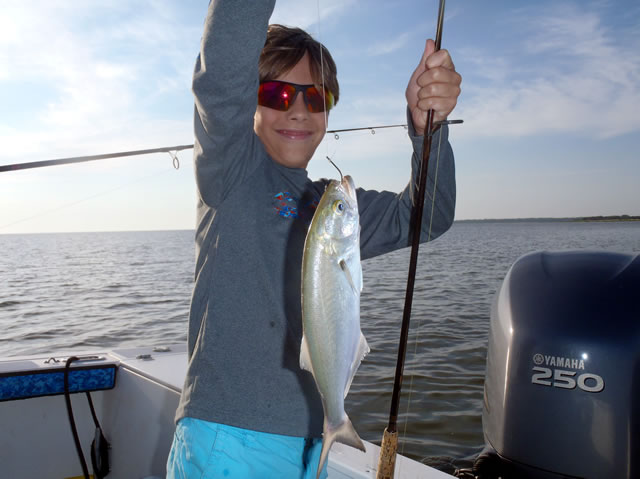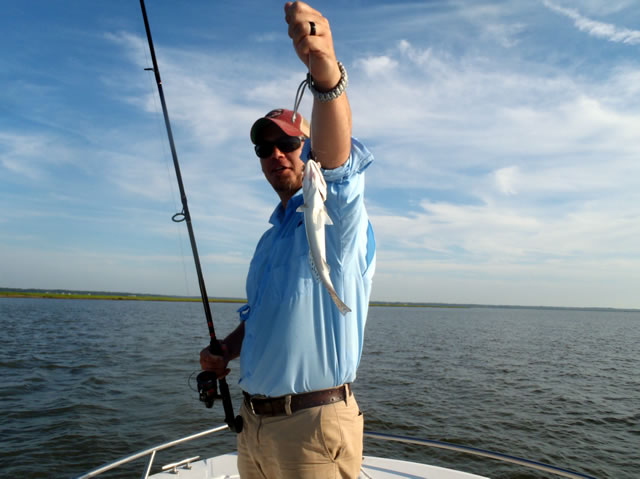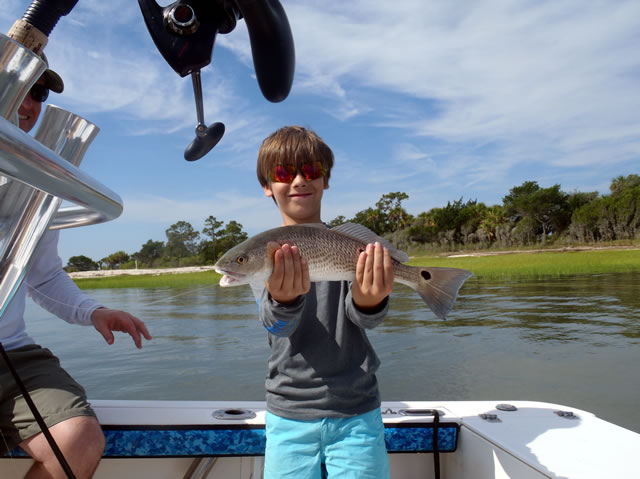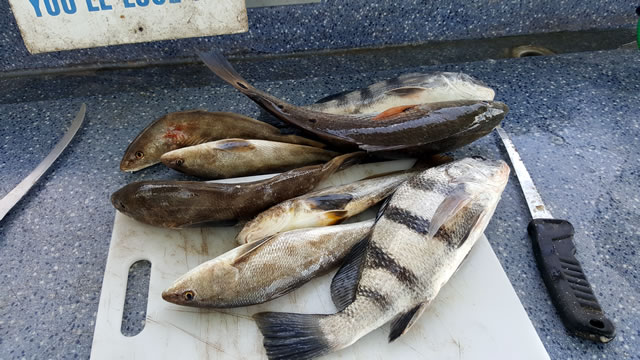 ---
06/11/2016
Captain Rick had Jeremy and his 2 sons Chance and Chase. These guys fished with me last year and came back again. I love repeats. Again, this was a very nice family and all 3 were seasoned anglers. They all wanted to catch sharks and thats good, because the barometer rose from yesterday and really impacted the seatrout bite. However the ladyfish bite was good and Jeremy wanted to have a good tug on his line and ladyfish are sporty. They are the only other fish in the Tarpon family and they fight very hard. We caugh quite a few of these, and a nice bonnethead that they kept for a meal. They also wanted a shot a redfish and we did catch one, but it was a small one.
We then took a couple ladyfish out near the beachfront and caught 1 or 2 atlantic sharpnose , 1 smaller sandbar shark and a very strong blacktip. All these were released. Looking forward to the next trip. I enjoy taking repeats and watching these young men grow up.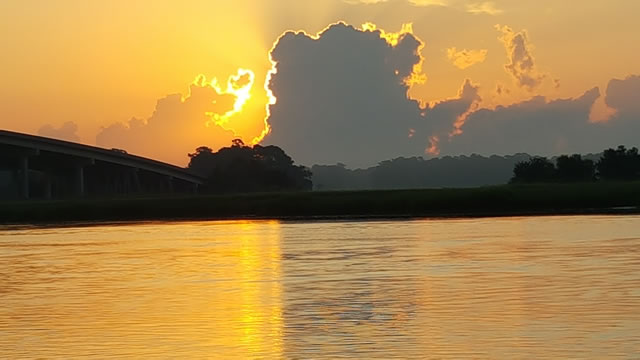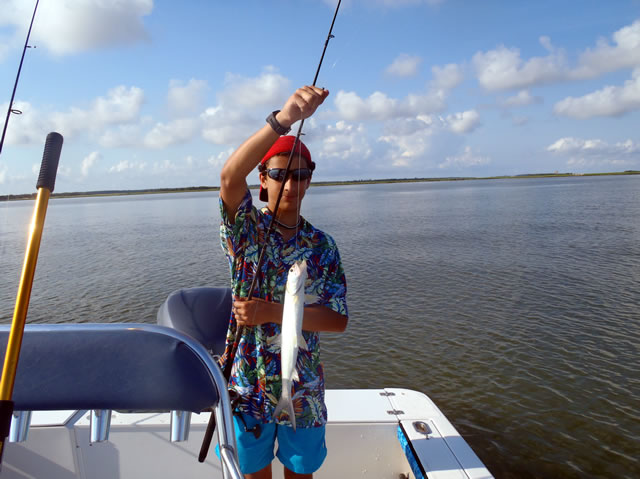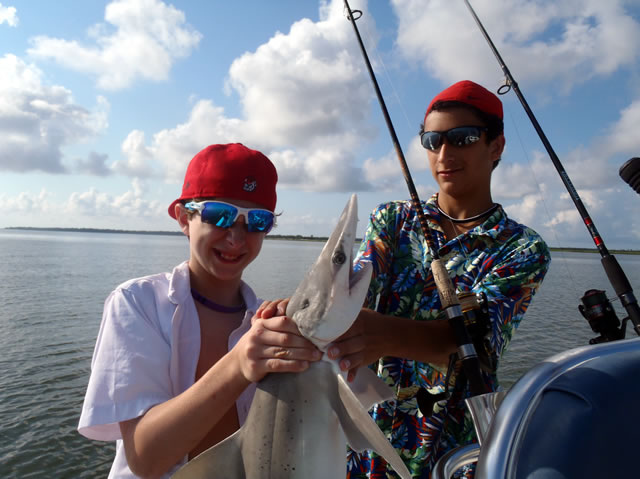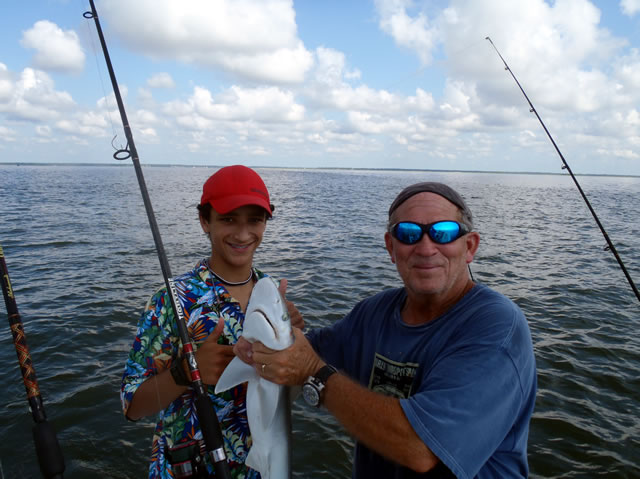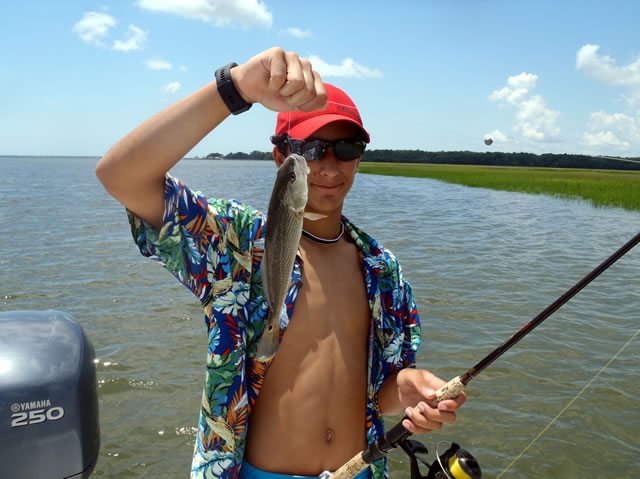 ---
06/10/2016
Captain Rick had Hugh and his son Mason. We started at 7am and fished for 5 hours and honestly I was tired from landing large speckled seatrout. Most were over 16 inches and fat. They were doing catch and release, but I talked them into keeping 3 to get cooked at a local restaurant for a meal. Water temp was 80 and clear. We fished the incoming tide and it was gentle. Mason also landed a nice bonnethead sharks and quite a few ladyfish mixed in.Mason is only 11 but he was very polite, listened and was catching Specks in no time. He outfished his Dad today. All in all a very good trip with another nice family.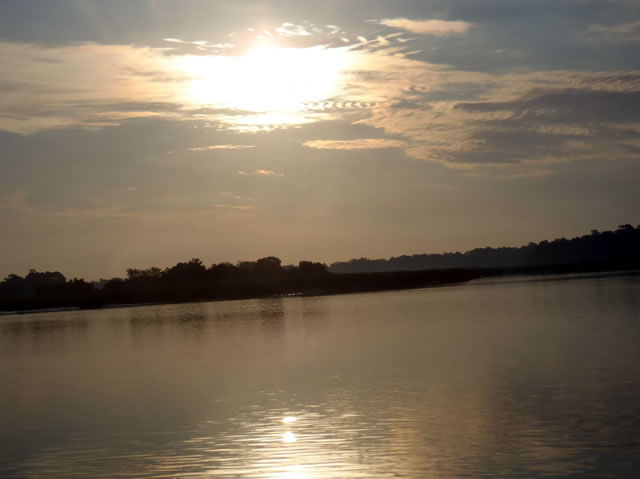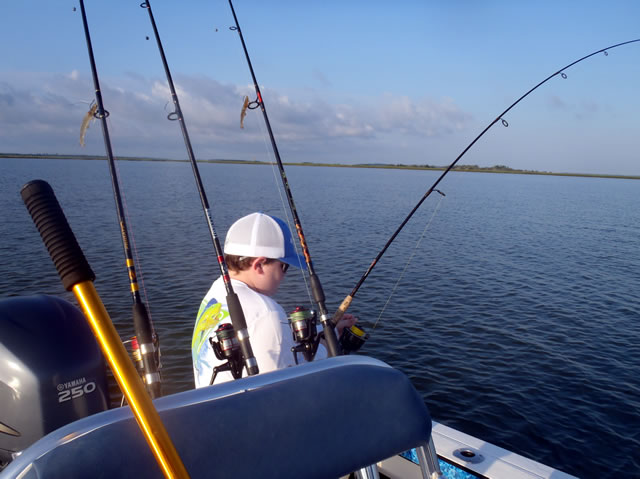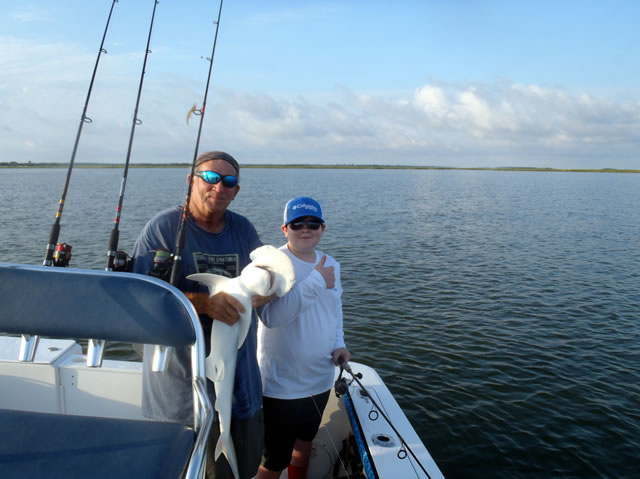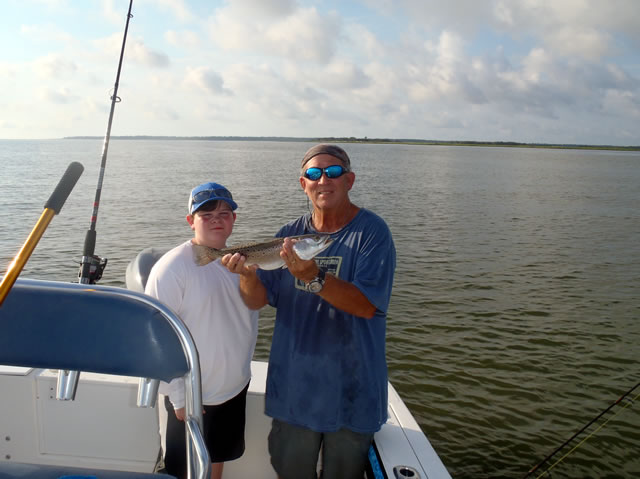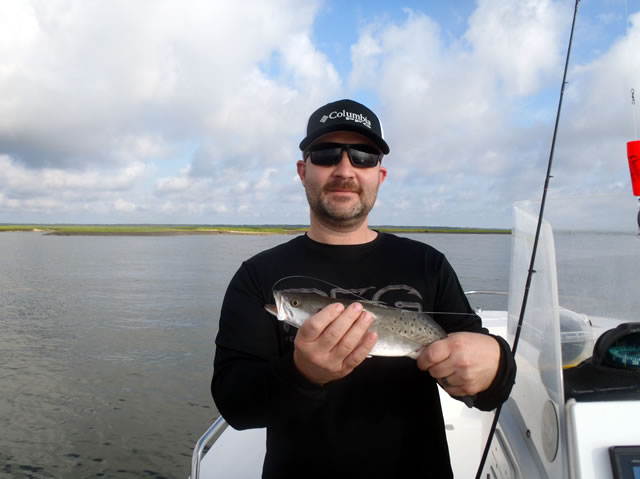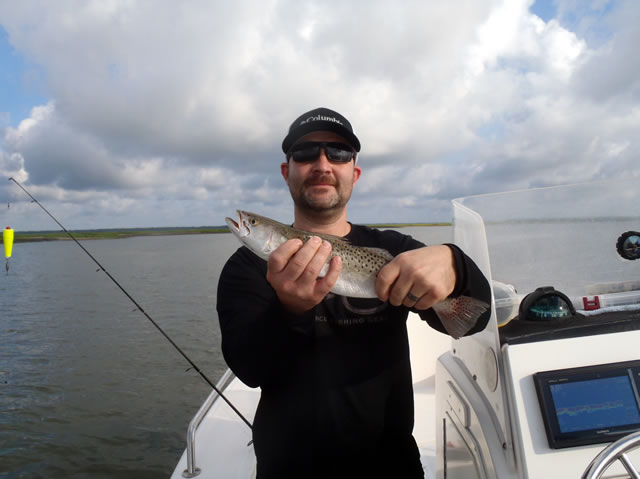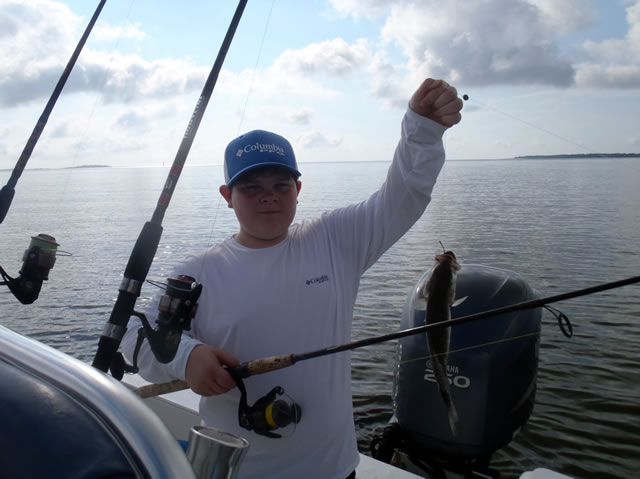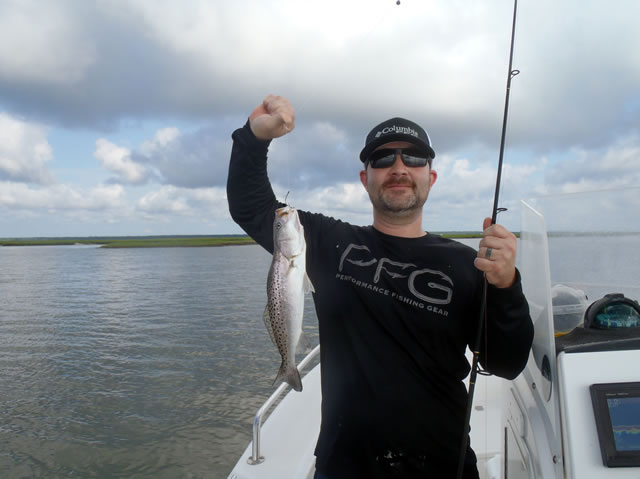 ---
06/04/2016
Captain Rick had Cameron and his girlfriend Caitlin today. We departed the dock at 7:15 am and returned around 12:30 pm. Water temp was 80 at most spots and stained. We are a couple days into the new moon and the tides were very high and the current was fast. Winds kept the tide pushed up in the grass longer than normal. That being said the bite was very slow. Both of these young adults were excellent fisherman and only missed a few bites. Caitlin caught a couple of small sharks and 2 ladyfish while Cameron caught a bonnethead shark. I was disappointed with the bite, but thats fishing. We hit many spots, some twice due to the high tides. For us it was just a slow day , but the weather was nice.
June 5th is Camerons birthday and on June the 6th he starts a new job! Good luck with the new job Cameron!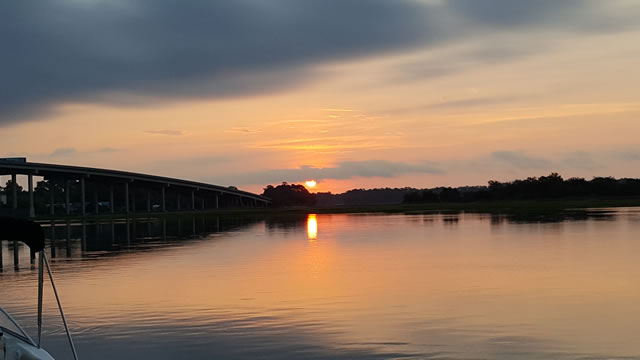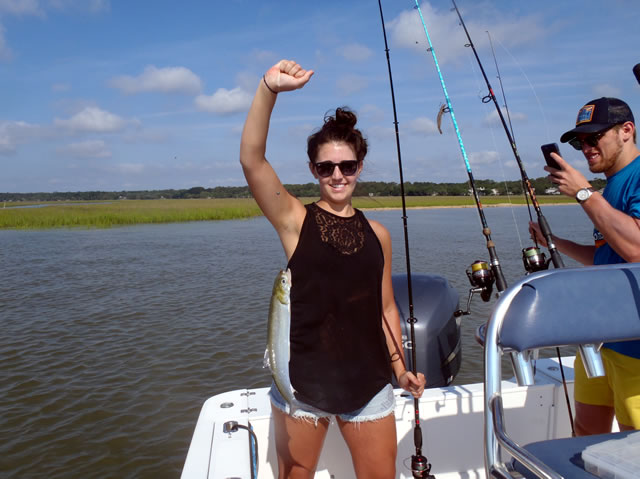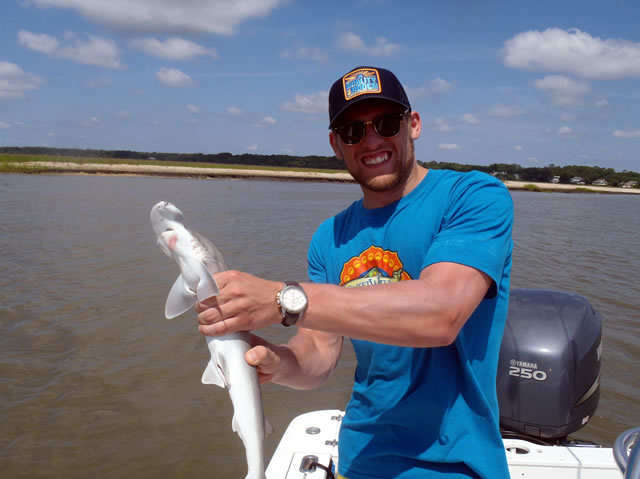 ---
Copyright © 2016 Thunderboltcharters All Rights Reserved.