---
05/28/2016
Captain Rick had Jed, his son Chris and Chris's daughter Ava. This was a 5 hour trip that departed at 7:30 am. Winds were solid at 10 out of the North/Northeast due to a tropical depression that formed earlier in the week. Water temps was in the low - mid 70's and the water clarity was good at most spots. The speckled seatrout bite was good, but you had to be quick and keep the slack out of the line to always hook up. This is easier said than done, however we released 4 that were a half inch short and kept 3 for a meal that were over 15 inches. Also we hooked up on 3 bonnethead sharks and landed 2 of those. The ladyfish have also moved in and the trout had to beat them to the bait. Winds never slacked up We did have a steady bite all day . Right after we got back in, started feeling the effects of the depression that is due to make landfall near charleston, sc tonight. Air temp dropped from 84 to 72 in about an hour.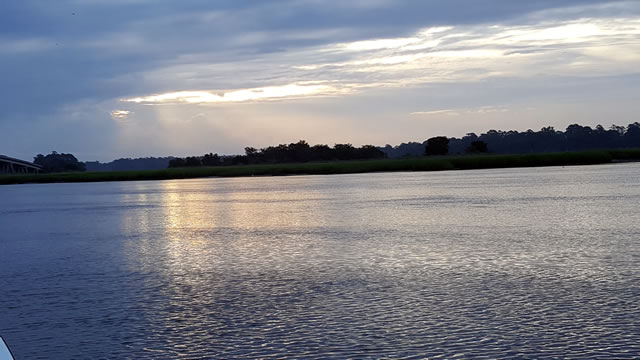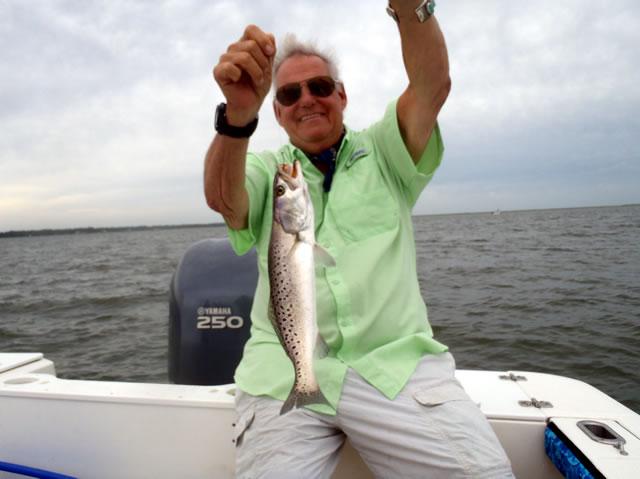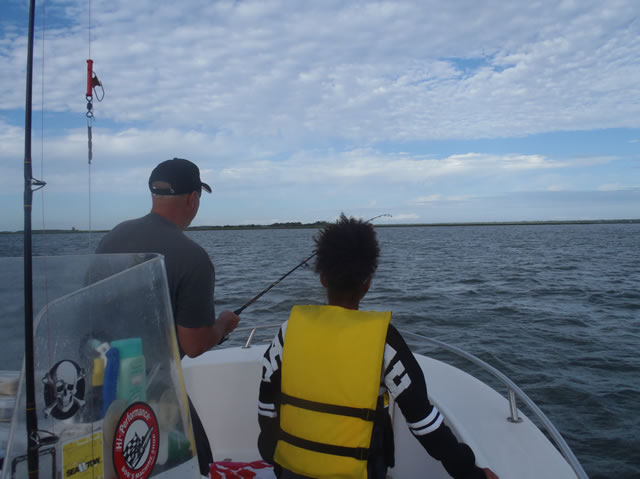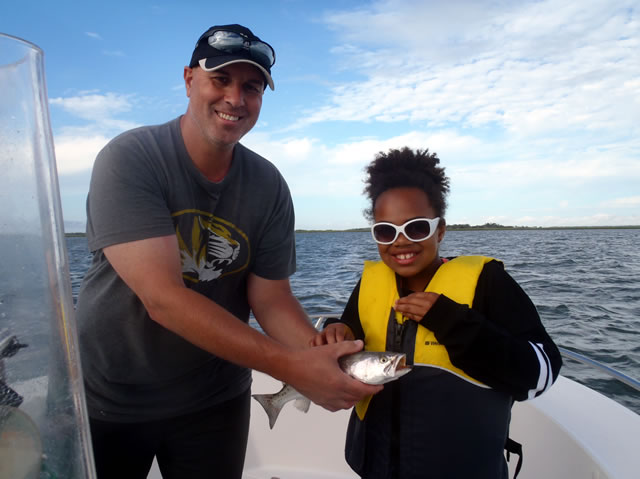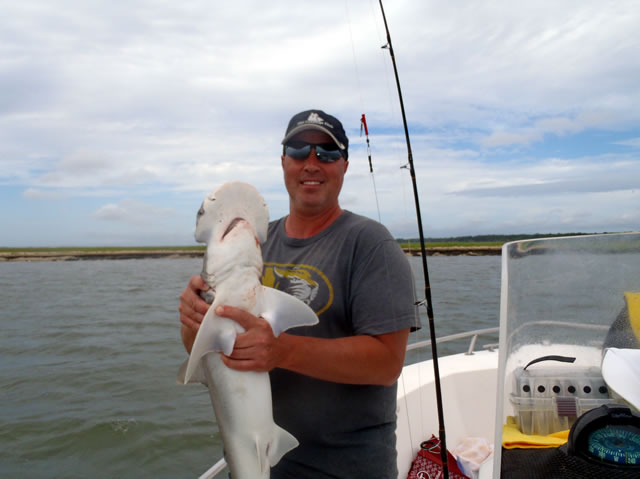 ---
05/15/2016
Captain Jeremy had Joe and his son Joe. This is a repeat trip from a couple years ago. Capt. Jeremy reported that they were excellent anglers. They also caught a few inshore bonnethead sharks as well as ladyfish, a large stingray and they kept 8 speckled seatrout for a meal. All in all a great trip and we look forward to seeing them again in the fall! Thanks guys for booking a 2nd successful trip! When they caught the bonnetheads, it was a double. They landed both successfully which is a feat on light tackle to boat 2 at once.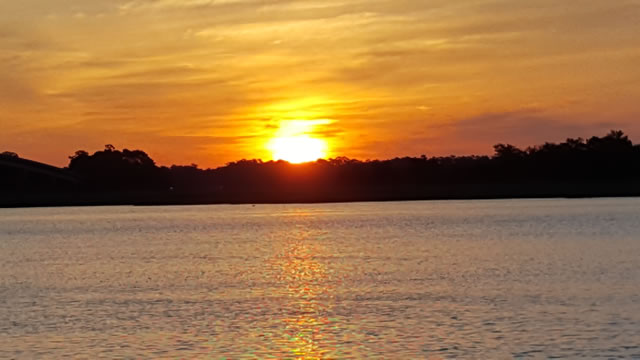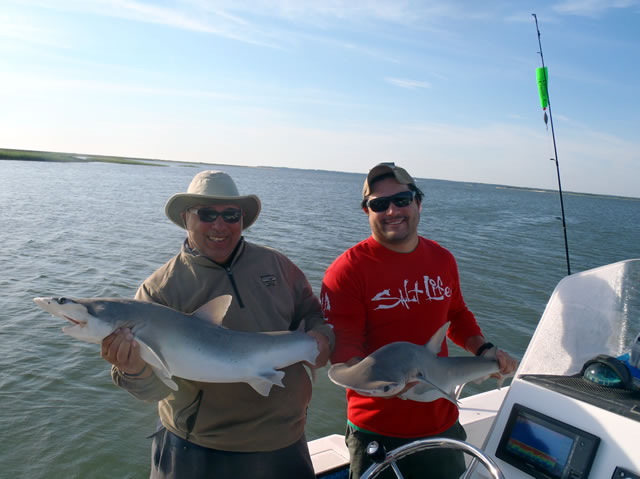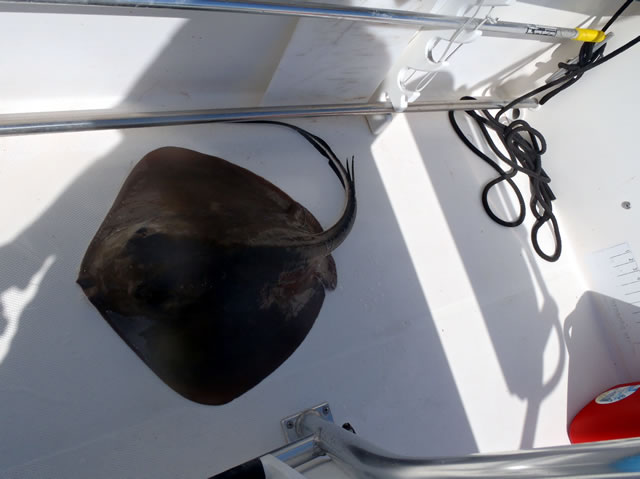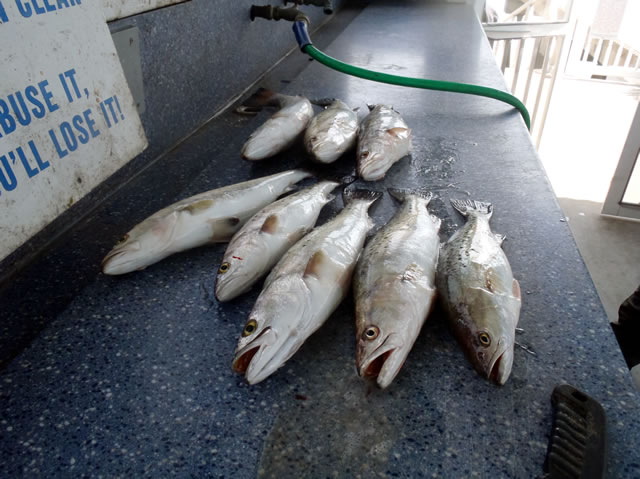 ---
05/14/2016
Captain Rick Had Chet, his son John, and his father Big Y. This was a 5 hour trip that departed the marina at 7 am. Water temp was 77 and clear as we fished the outgoing tide. However winds continued to blow out of the west , but not as bad as the last few trips. We caught a record number of very large ladyfish . Also caught a few whiting as we went out and caught a couple nice sharks. John caught a good sized atlantic sharpnose on whiting tackle. We caught the sharks and went back in and missed a few trout, but Chet caught a very nice 19.5 inch speckled seatrout. John followed with another 14 incher. These last 2 fish were the only trout we caught that were over14 inches and over, and we release some as well. Not a bad day as we accomplished what we went after. By the way John is graduating from Univerity of Georgia and I must say his father and grandfather were very proud of him. He was a very polite young man and a pleasure to fish with.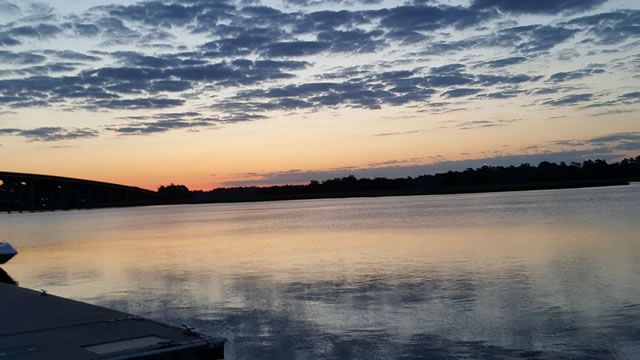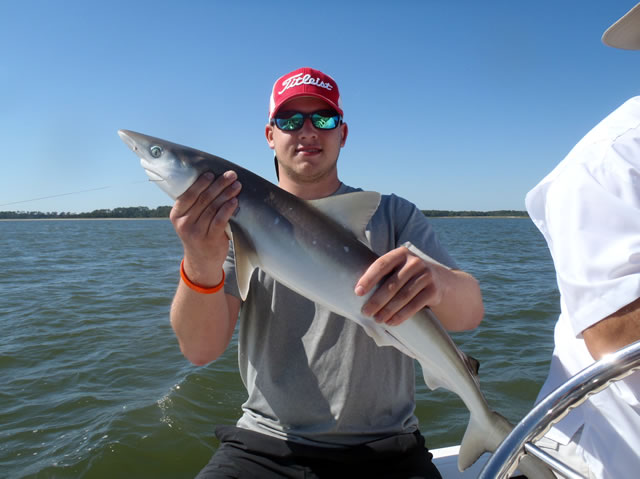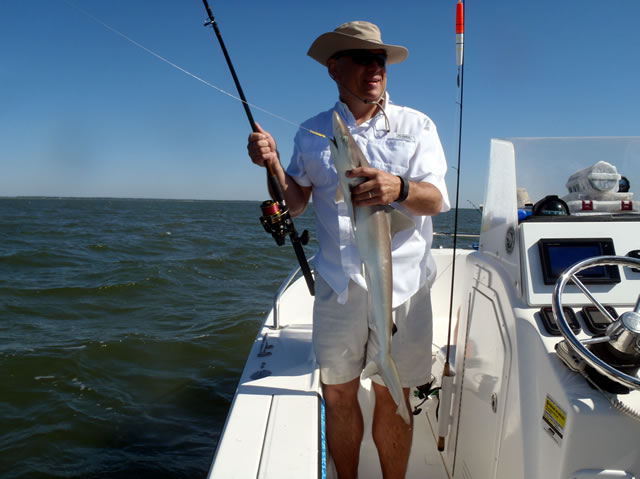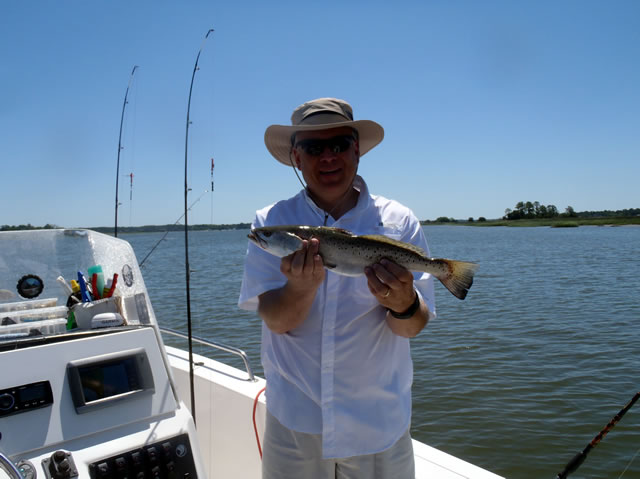 ---
05/06/2016
Captain Rick Had Roger and his son David and 3 other young men - Gene, Lee and Jay. All were very good fisherman and nice as they could be. We started out with the tide bucking the wind and it was a slow start. The tides were almost 9 feet today , due to the cusp of the New Moon. A new moon and full moon, always have an impact on the tides and currents which adds a degree of difficulty to the sport. Water temp was 70 degrees and cleared up nicely after the tide change. We caught 3 bonnethead sharks, but released one on its own at the boat. Also caught a couple of undersized trout, a ladyfish, a few bluefish. We added some nice slot reds and flounder to the mix. We did have a couple of breakoffs as well, but considering the tides and winds we did great. Had a great day on the water on the Eve of Rogers upcoming wedding.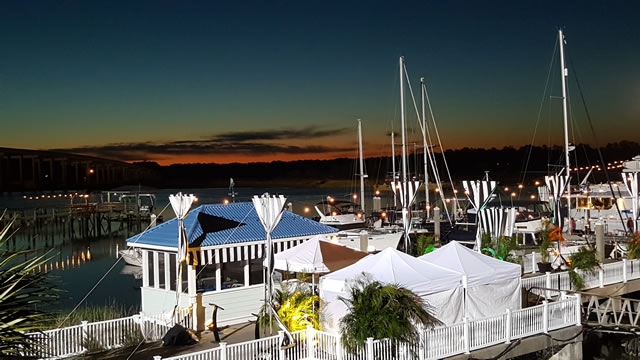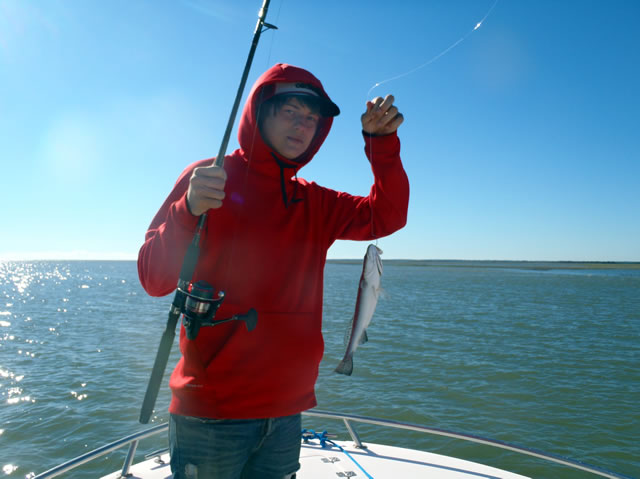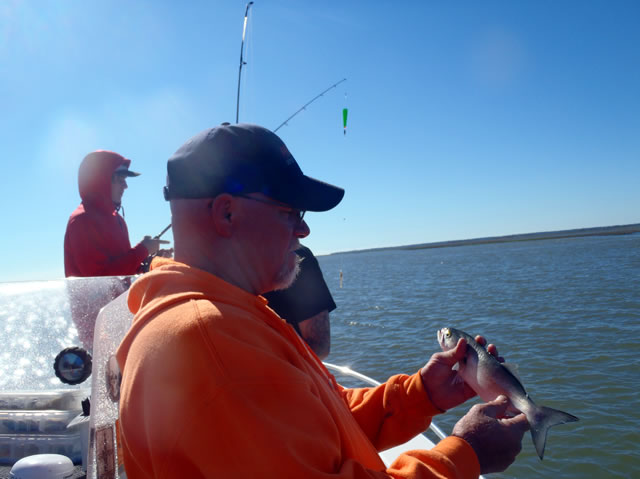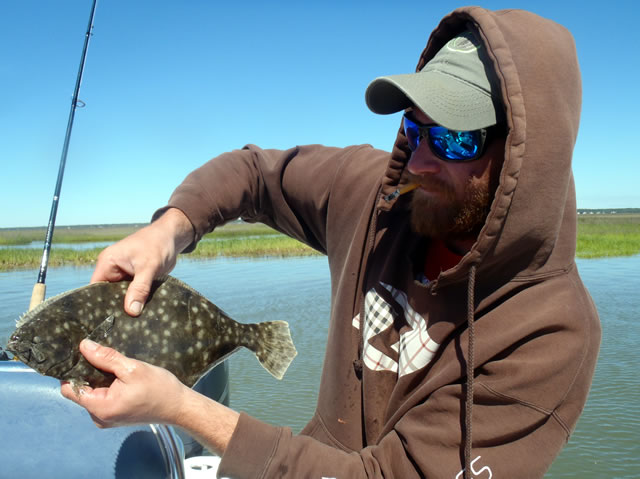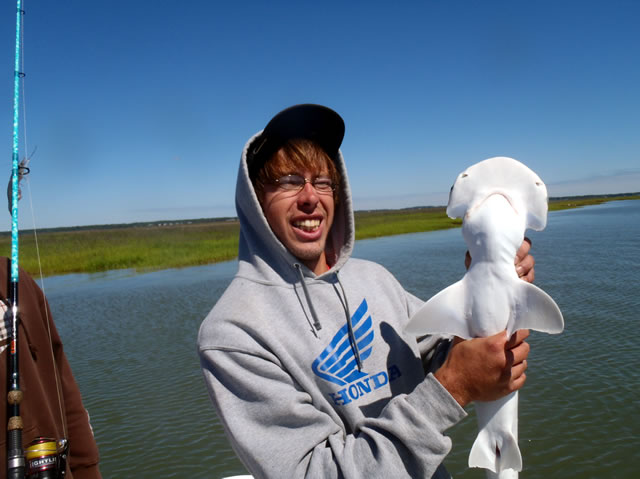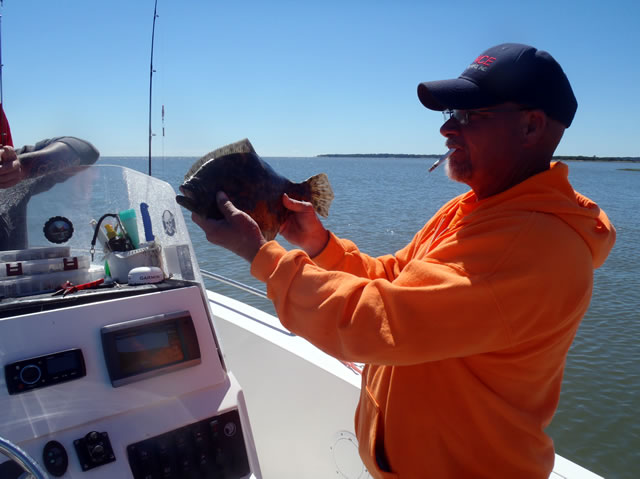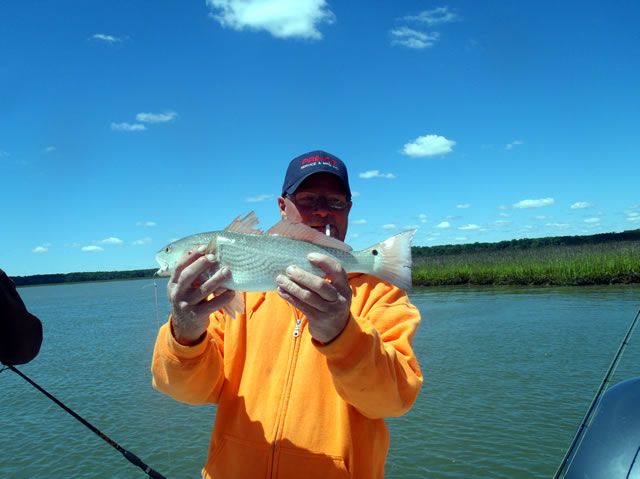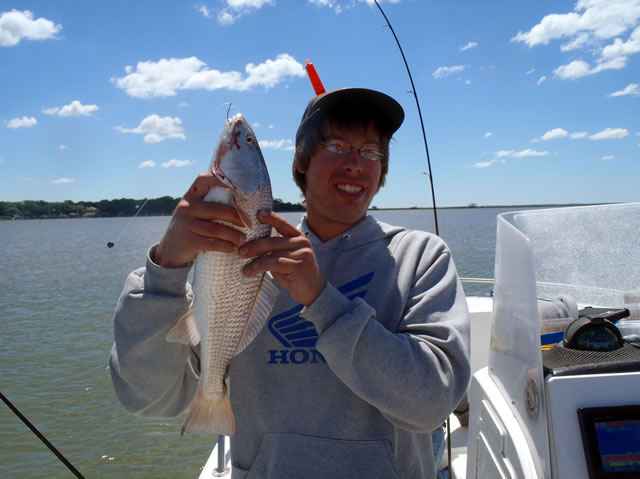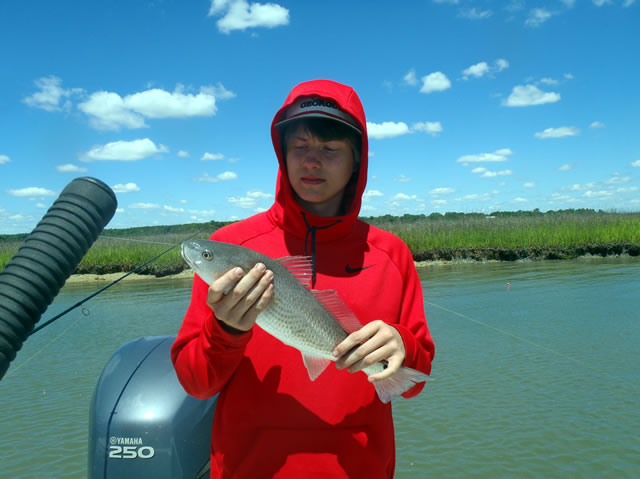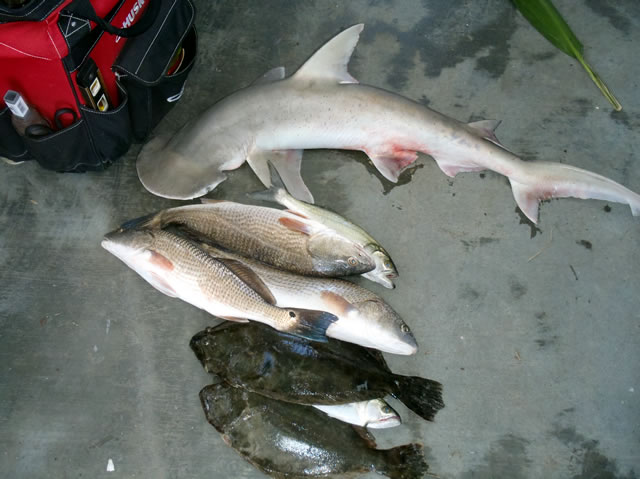 ---
05/02/2016
Captain Rick Had Mike and Kyle who were repeats and they brought a 3rd person Trey along as well. We did well considering the weather. Lately the winds have been very strong out of the South East. 10 - 15 knots kept the water churned up and made fishing a challenge. Water temps were 77 degrees and the air was in the low 80's. We caught Speckled seatrout, Redfish, whiting, a bonnethead shark, an Atlantic sharpnose sharks and a couple of Rays. Kyle lost a very nice redfish near the boat. They wanted to catch some sharks and Trey caught both of them. Mike caught a nice Trout and a keeper redfish. Considering the weather we do ok. It helps that all 3 were experienced anglers and knew how to work the wind as best as could be managed.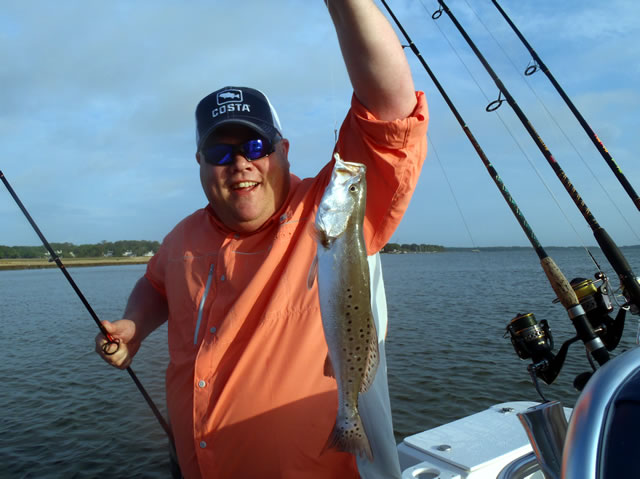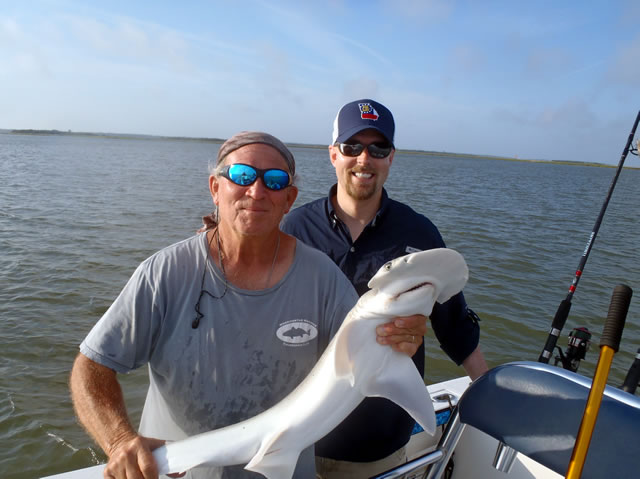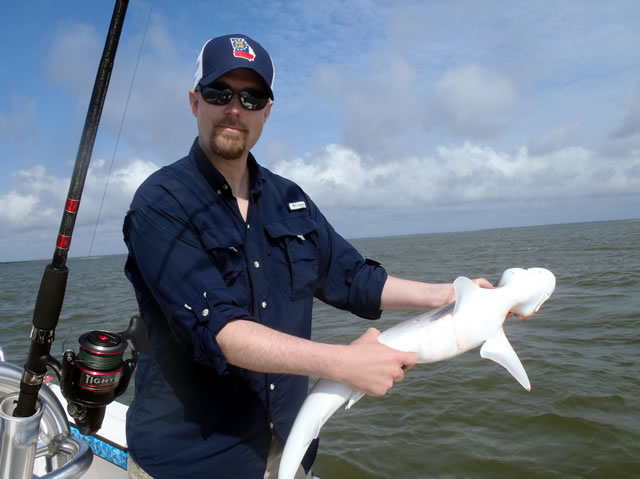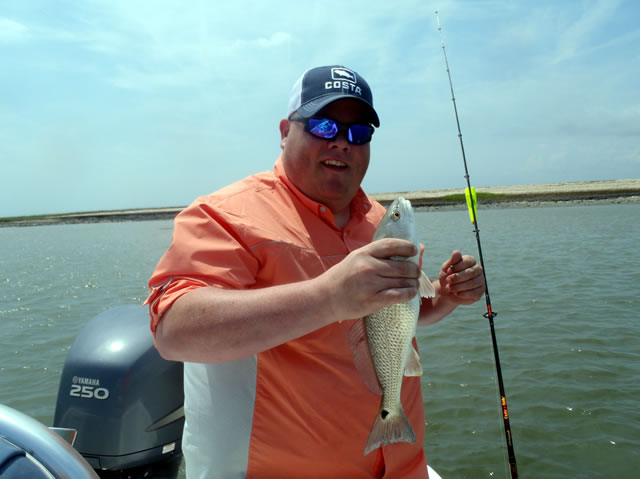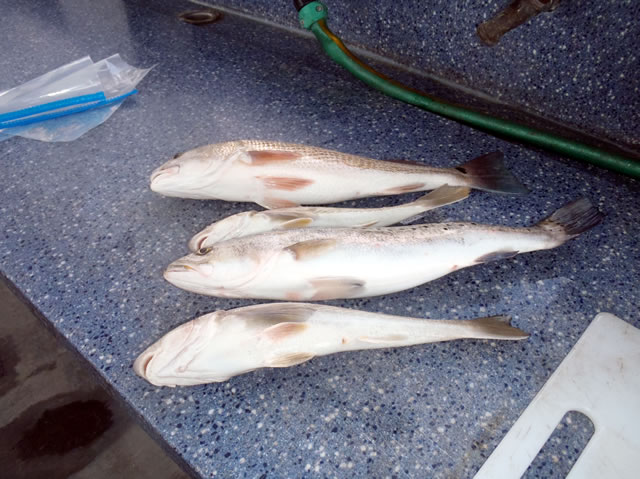 ---
Copyright © 2016 Thunderboltcharters All Rights Reserved.