---
11/29/2015
Capt. Rick decided to scout today and ran up the Savannah River. IT was filthy and unfishable. Made the run back to the sound in search of clear water and found it. Tried a new spot and it was fish on! Limited on speckled seatrout ( 15) all between 14 and 18 inches and kept 1 slot redfish as well. Cleaned boat, gear and fish when I returned, gave away 1 bag of filets and kept the rest to cook later this week. Trout bite was strong. Water temp in the savannah river was 56 and it was 62 and clear in the Sound. I don't get to fish by myself much, so this was a good day. Used my personal equipment today as well a 7ft 9 inch Black mangrove rod, quantum smoke reel and a t-bolt clacker, that I made. I make 90% of all the terminal tackle used on our charters.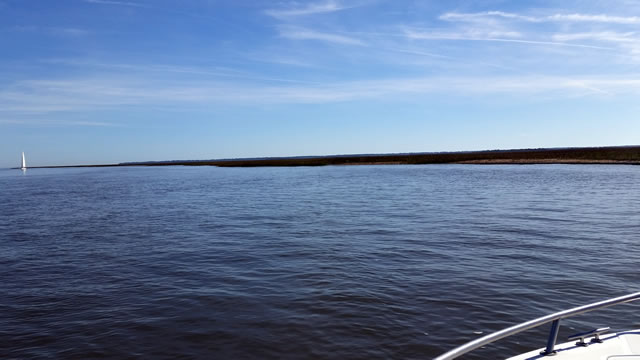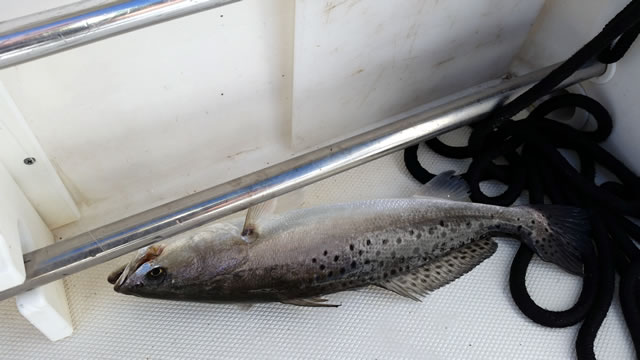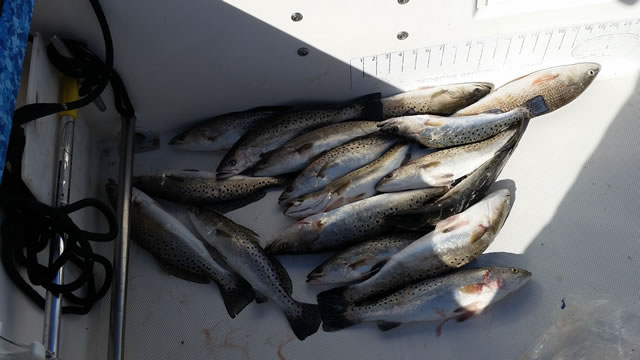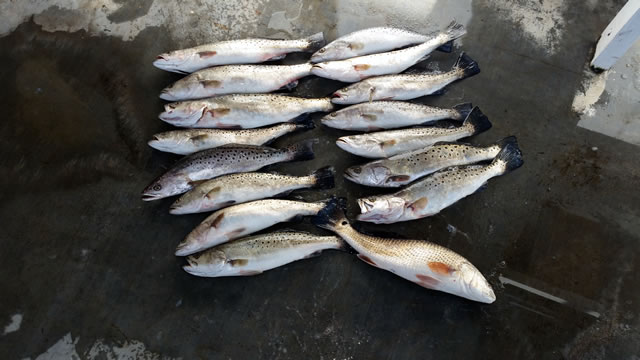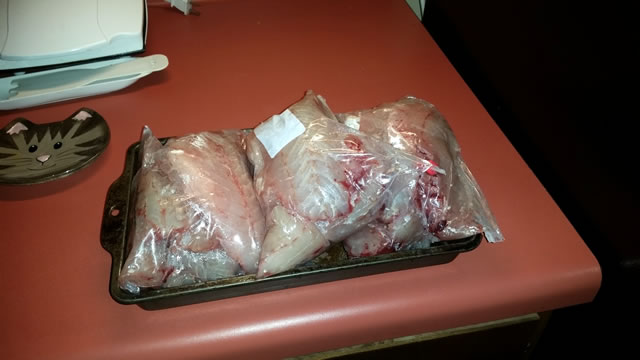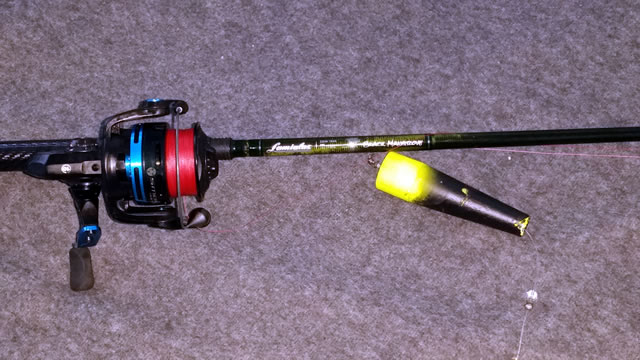 ---
11/28/2015
Capt. Jeremy had a 5 hour charter today. It was part of a 4 boat charter for Jesse and his family. Tides were springing again due to the full moon and the North wind. Trip departed at 8am and all the boats caught about the same amount. Mostly redfish. Capt. Jeremys group had 1 slot size red and 1 over the slot and a short trout and a keeper whiting. Tide was up in the grass for the majority of the trip. Capt. Jeremy said all 3 of his anglers were excellent and a pleasure to fish with.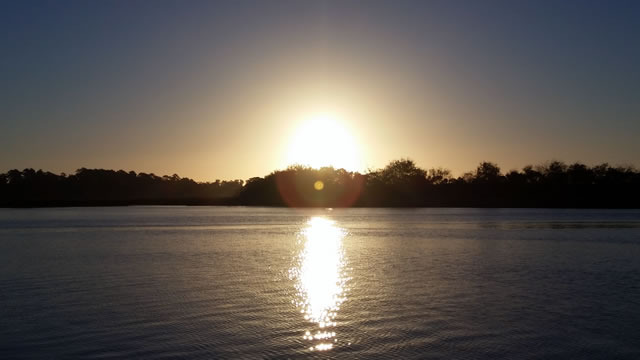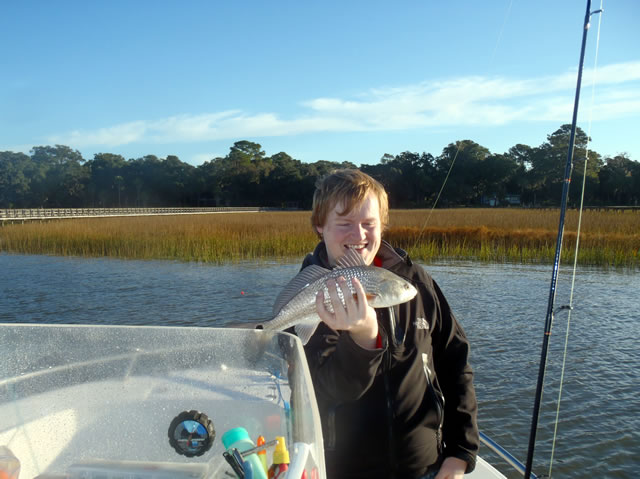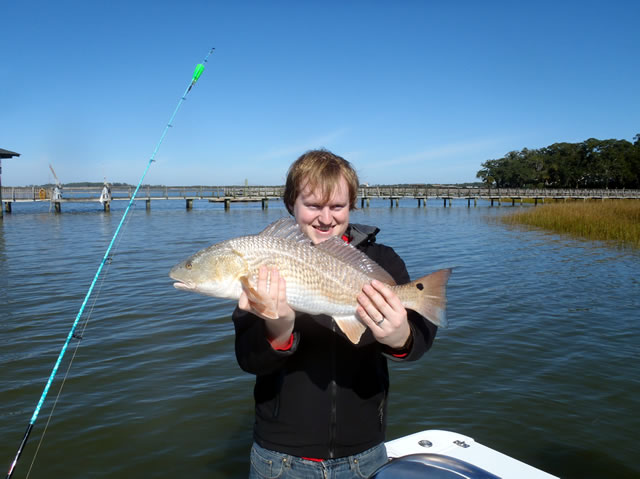 ---
11/21/2015
Capt. Rick had a 5 hour charter today with Jack, Michael, and Scott. It was very windy and cool this morning when we departed at 7am. Water temp was 65 and stayed about that all day. We released 15 - 20 short trout and kept 12 Speckled seatrout and 4 blue fish for a meal. Considering the high west winds, the water was clear and that helped alot. Speckled seatrout are predators and depend on sight to feed. We had a couple of 18 inch trout that pulled drag. All in all a good day of fishing . Capt Jeremy took Jack and Michael this summer and we were very happy they came back.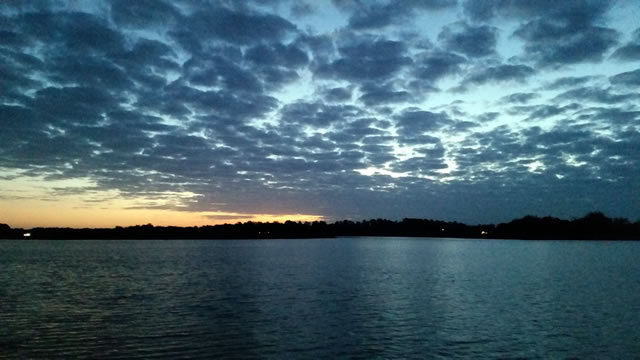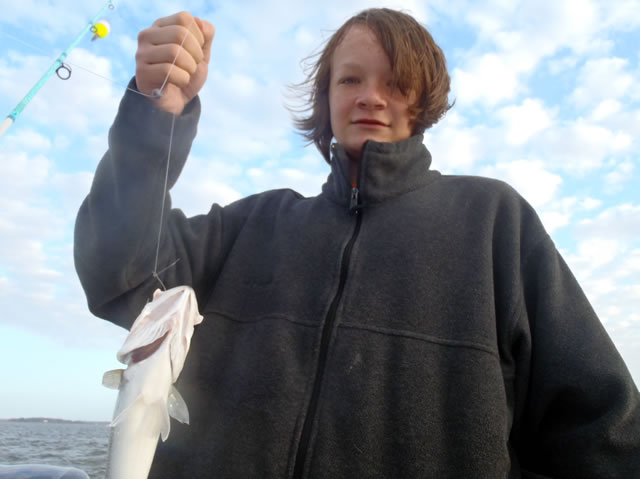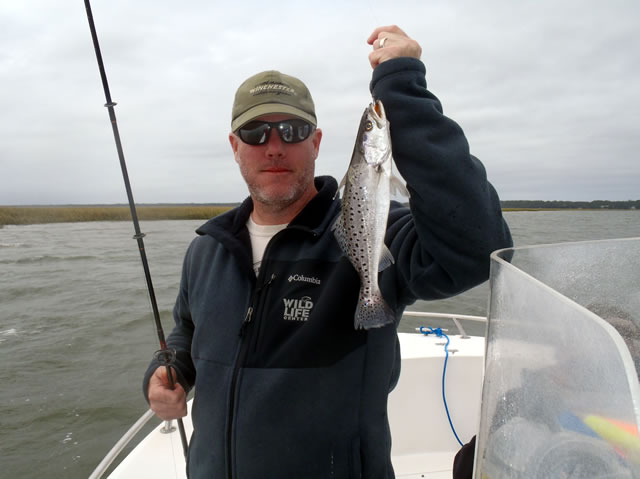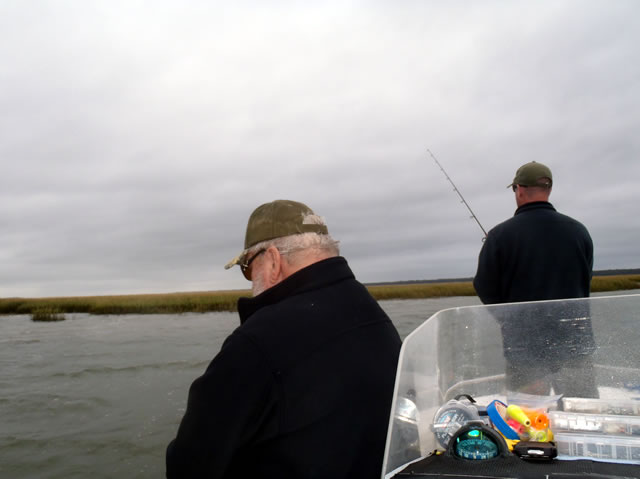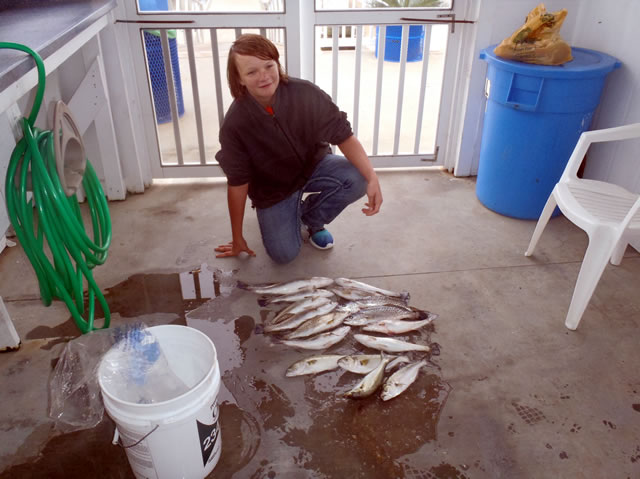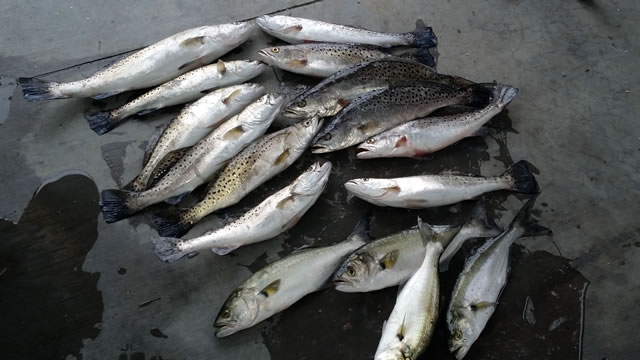 ---
11/14/2015
Capt. Rick had a cancellation today, so we changed the propeller on the boat, took a quick run over to Marshside Mammas' on Dafuski Island. We did a little exploring, had a nice lunch and stopped at a couple of drops to see if we could catch anything. 2nd stop , 2nd cast, had a bait shrimp slammed by a bull redfish. We were anchored in 3 foot and fishing in 1 foot. It was nice to fight a fish instead of just guiding today. Pam got out the net and we boated, measured , revived and released a 26.5 inch Dafuski Island, S.C. redfish. Cruised on back to the office. Water temp was 64 and the air temp was 50 when we departed.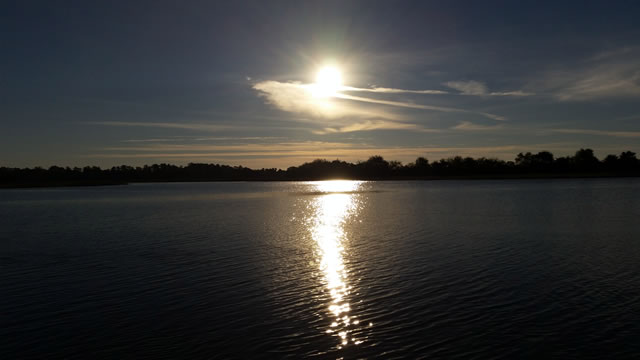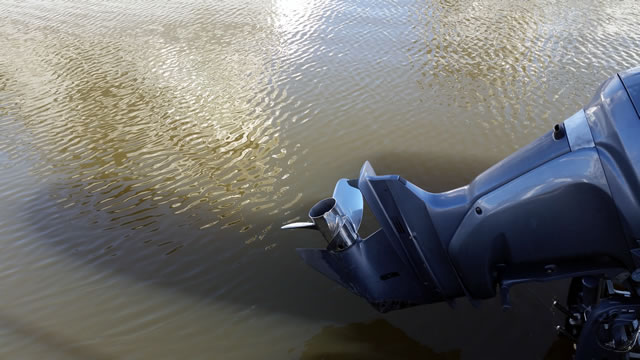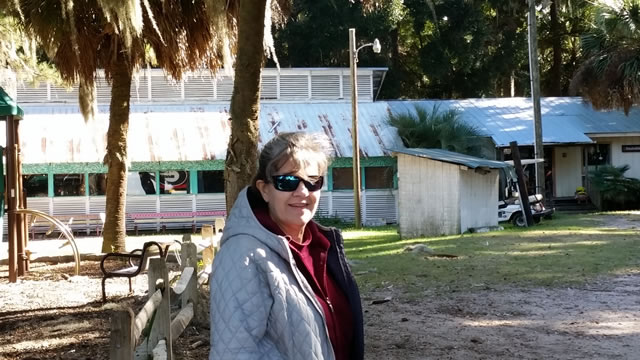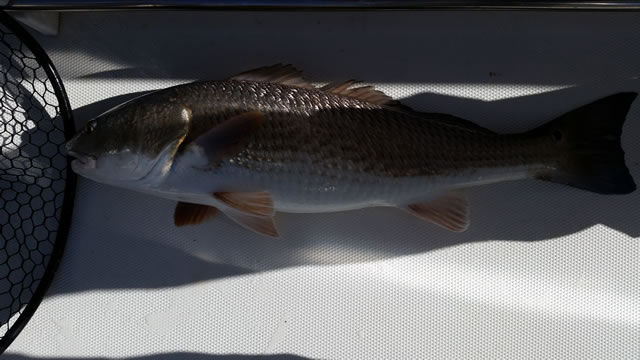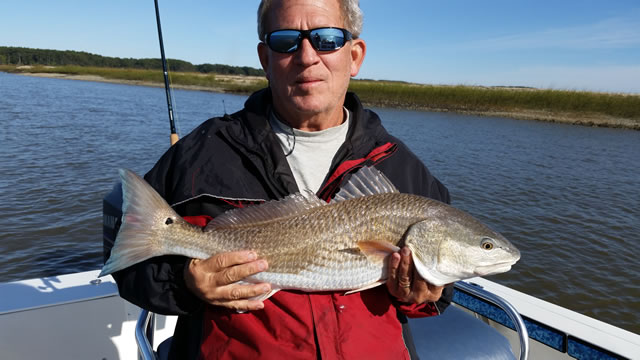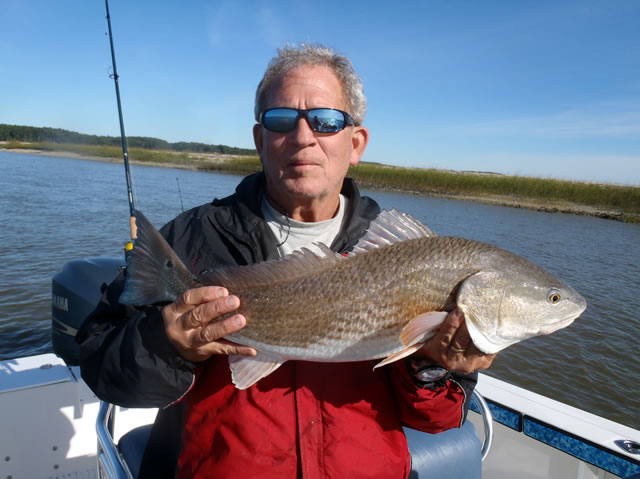 ---
11/11/2015
Capt. Rick had a 2 person 5 hour charter today with Doy and Chad. We departed at 7am and the air temp was 54 and the water temp was 66. No wind or rain today which was very nice. Air warmed up as did the water. Water temp was 68 when we returned around 1 pm. Had a great day of catching. Kept 7 redfish, 6 speckled seatrout, 1 whiting and 3 bluefish. The largest trout of the day was a solid 20.6 inches and we released a 24.5 inch Redfish. Also had a couple of 18 inch speckled seatrout. Caught and released about 18 speckled seatrout that were not quite 13 inches. All in all a great day on the water with a couple of excellent anglers.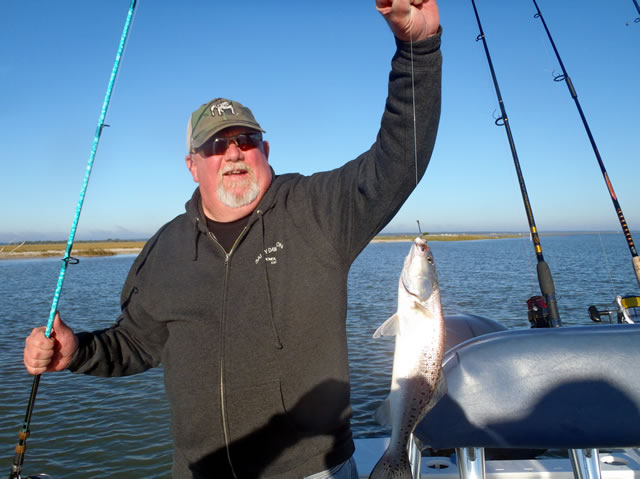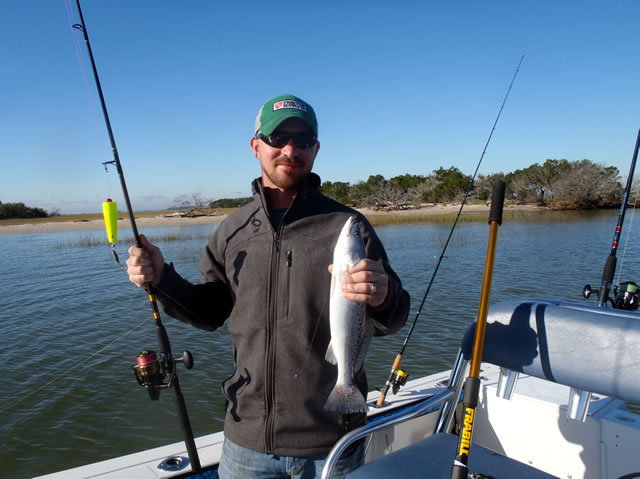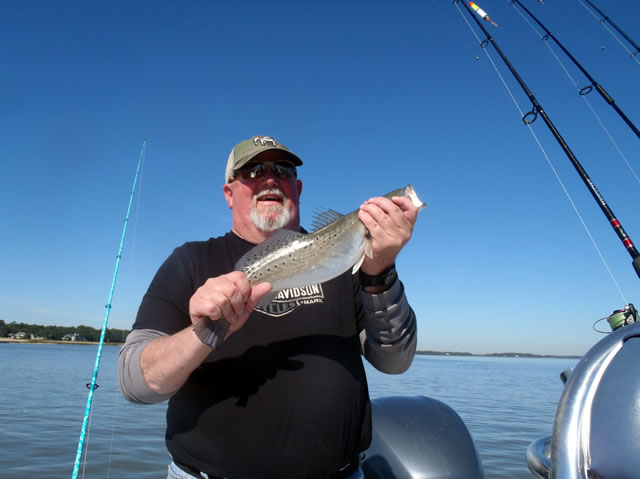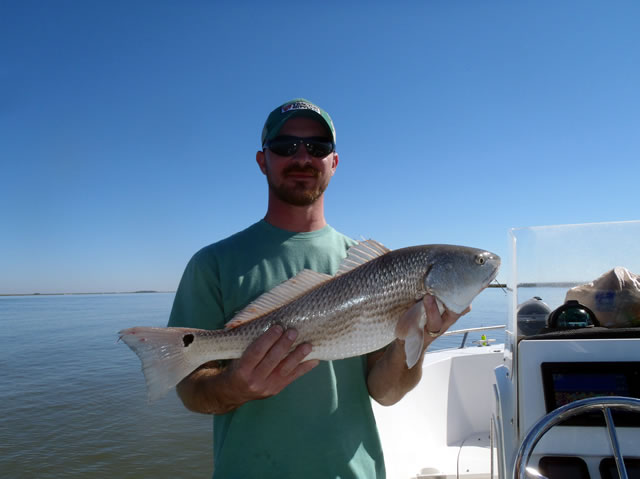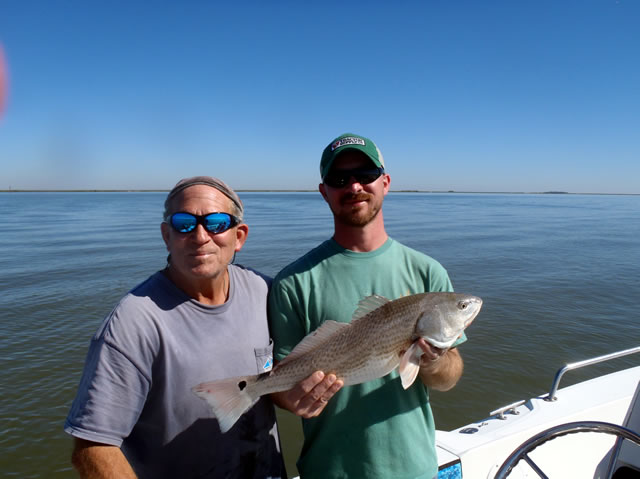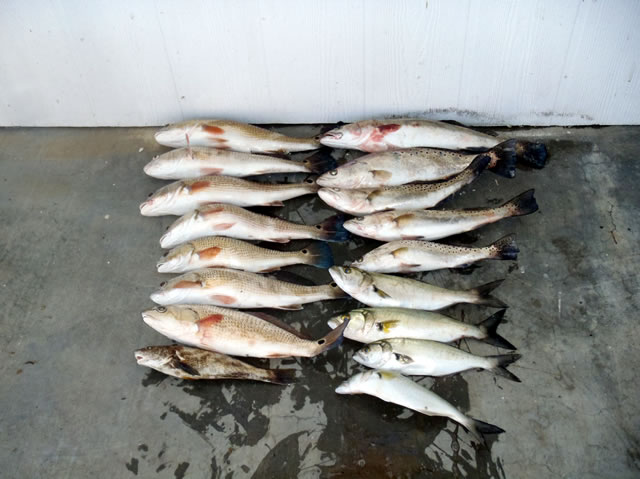 ---
11/07/2015
Capt. Rick had a 2 person 6 hour charter today with John and Dave. Departed around 6:45 am andgot back to the marina around 2pm. We had a fairly good fishing day, that started out with almost 0 visibility due to the fog. Water temps have crept back up to 75 , hence we had to deal with some fish that we were not targeting. Dave caught a nice Blowfish that we sent back and John caught a couple bonnethead sharks. We had about 18 specks that were just a 1/4 inch short, but did keep 9 speckled sea trout, 2 redfish and 1 whiting for a meal. All other fish were released healthy. I have had the pleasure of fishing with these guys for the last 5 years and it was good to see them again and looking forward to next time!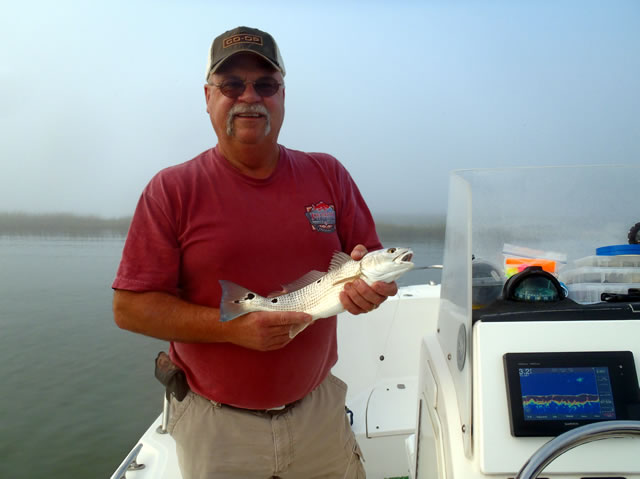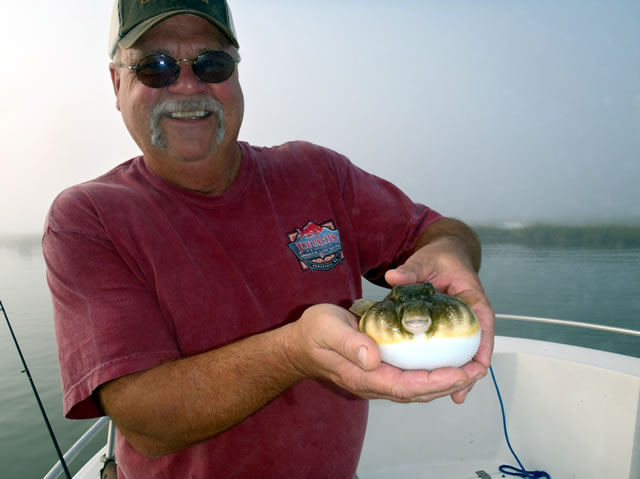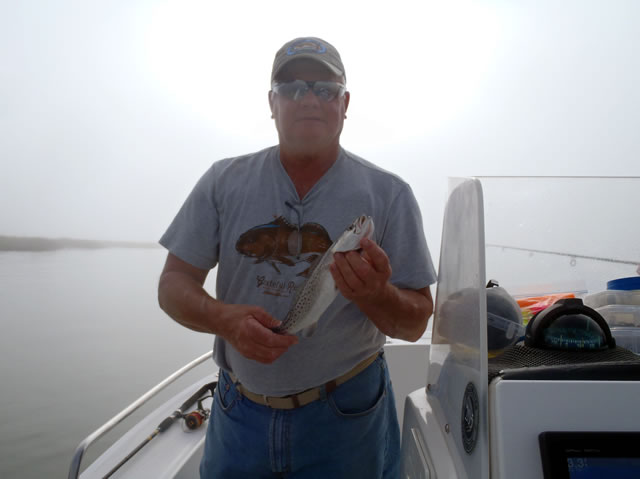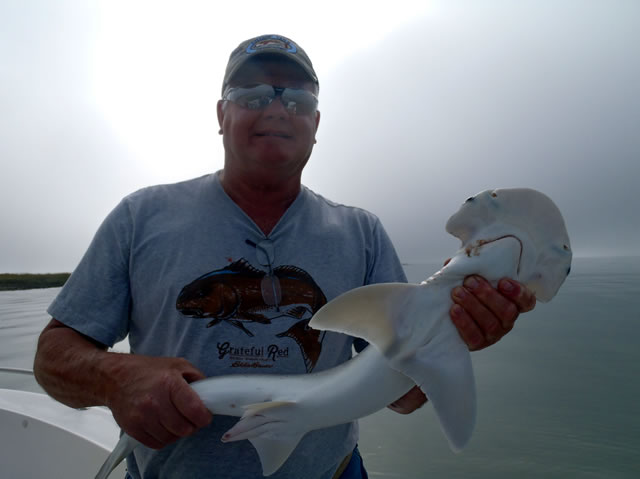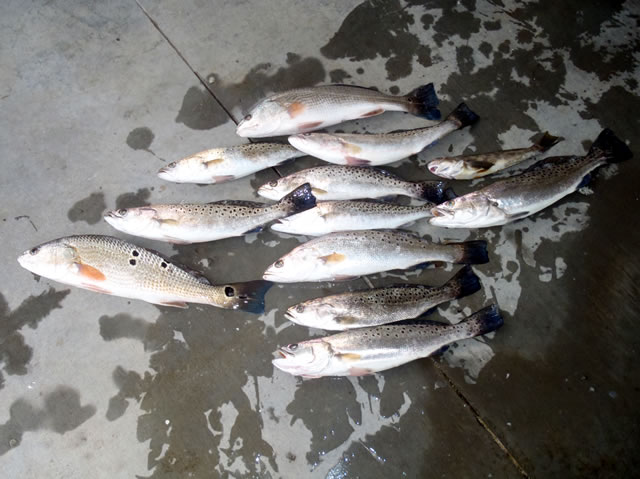 ---
11/01/2015
Capt. Rick had a 2 person 4 hour charter today with Randy and Tom. We hit the speckled seatrout within the first 15 minutes after getting to the fishing area. We were on them up until the tide got high, a 9 ft tide today. No reds or bluefish today only trout. We released about 30 that were borderline and they kept 9 nice ones for a meal. They were excellent anglers and had conservation as a priority. Water temps have crept up to 71 and the clarity was stained at best. Wind was 15 out of the south.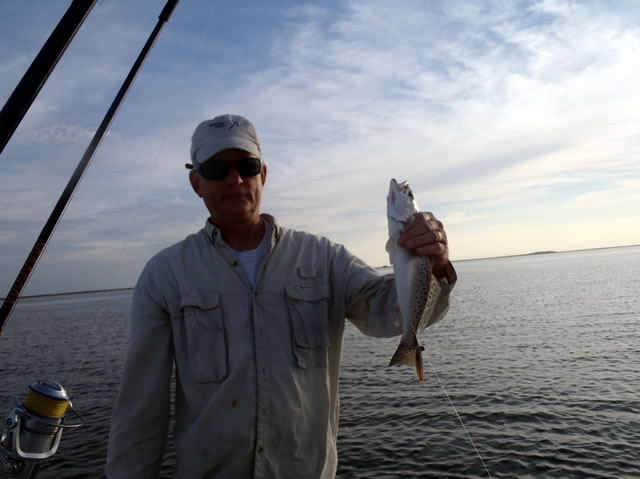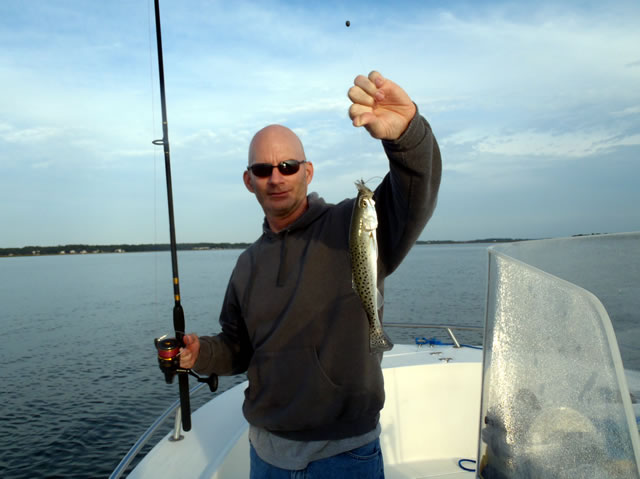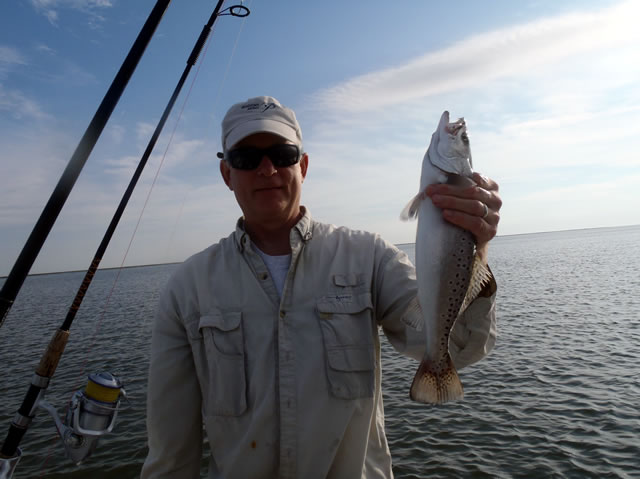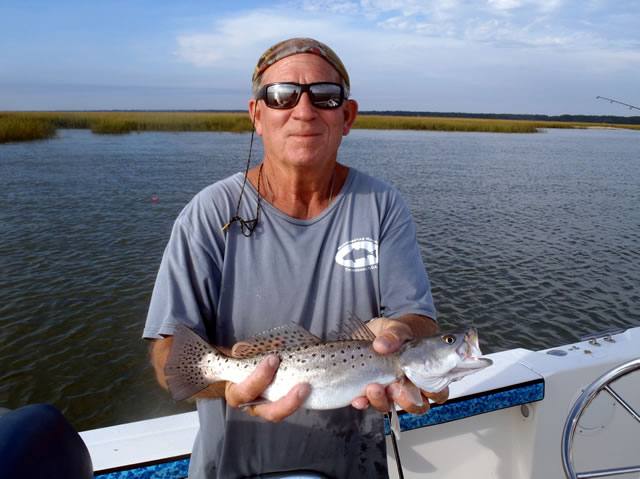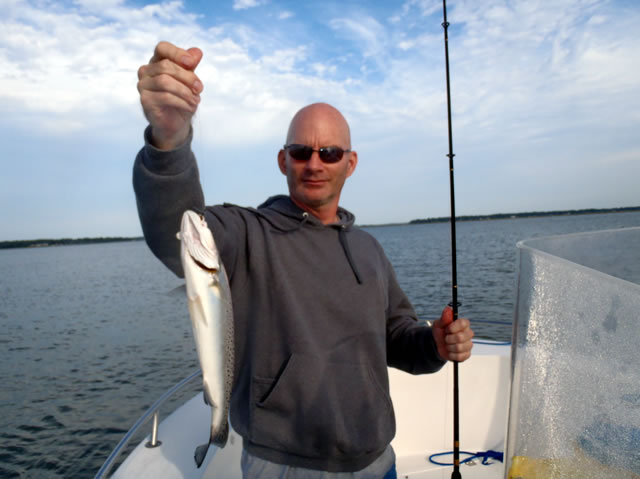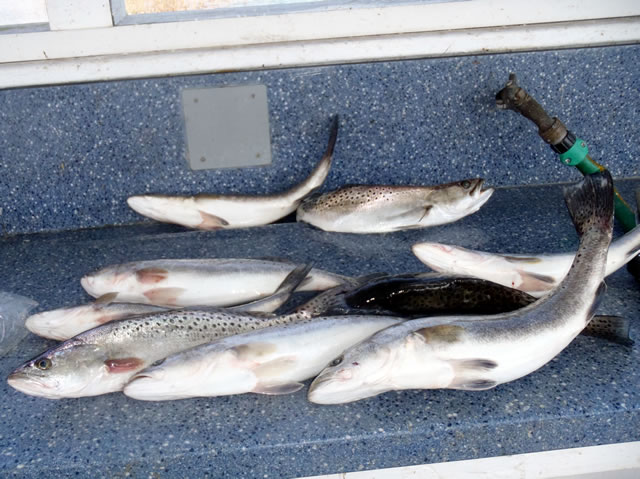 ---
---
Copyright © 2015 Thunderboltcharters All Rights Reserved.