---
10/24/2015
Capt. Rick had a 2 person charter today with Greg and Mike. I have known them both for many years and fished on another charter with Mike last year. Both guys were excellent anglers. Water temp was 69.4°and clear in most spots. Trick was to get out of the wind. Also we are on the cusp of a full moon and with a cold front headed this way, it had the barometer rising and the tides higher than normal and currents faster than normal. However we did fairly good in the 10 - 15 knot winds . Kept 8 speckled seatrout, 3 redfish, the largest 23 inches 1 huge bluefish and 2 whiting. Released a 4 foot bonnethead shark that really came alive in the boat. Also threw back about 12 short specks today. All in all a good trip with a couple of good friends.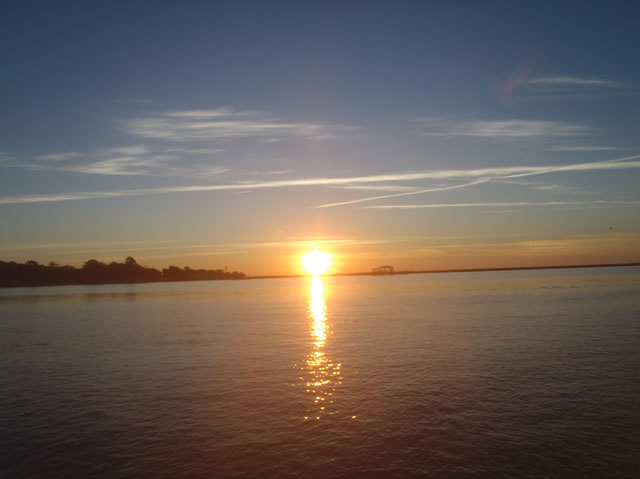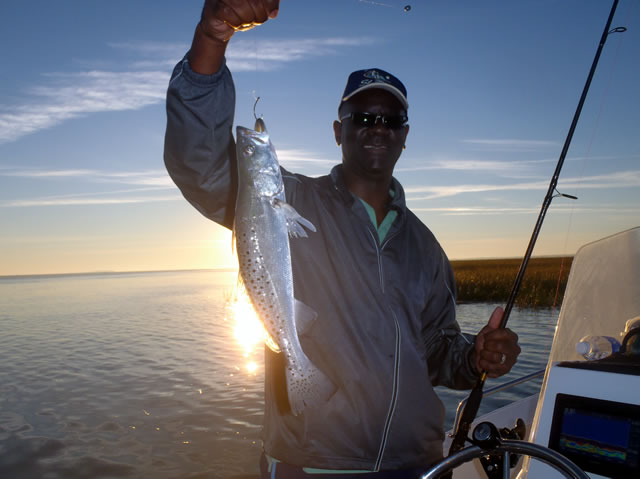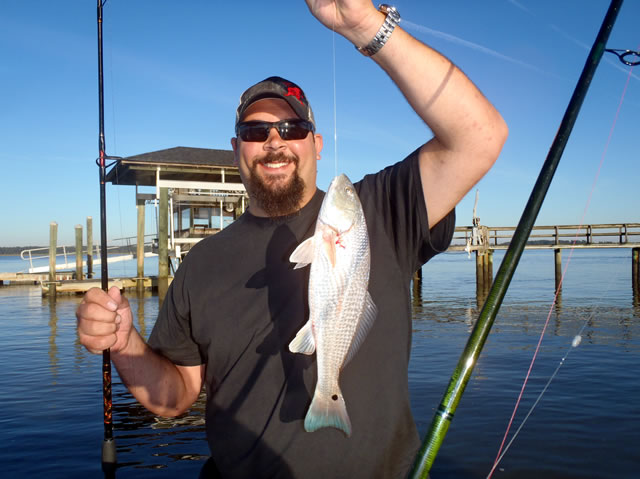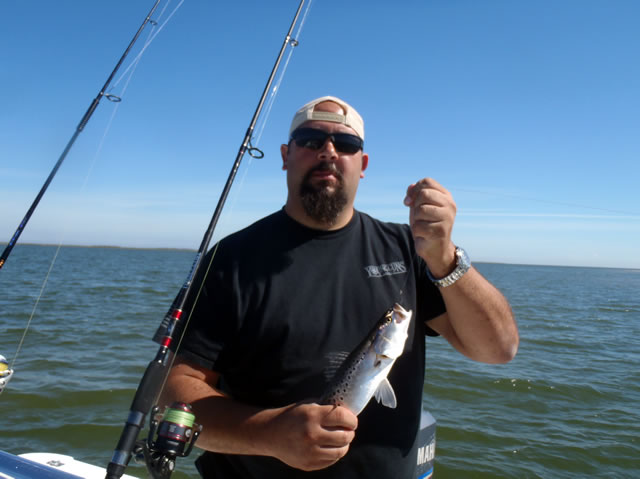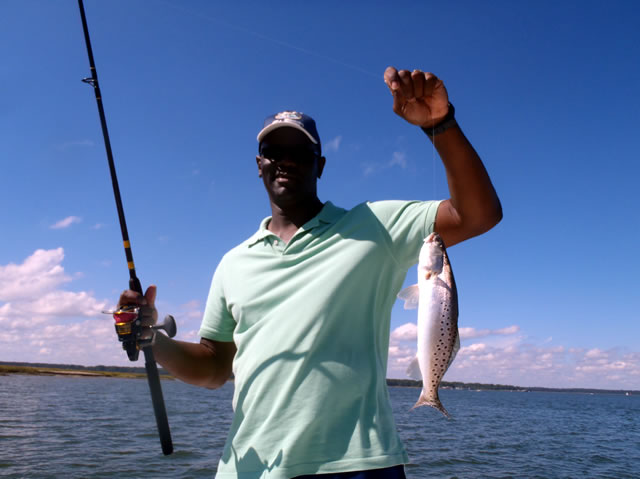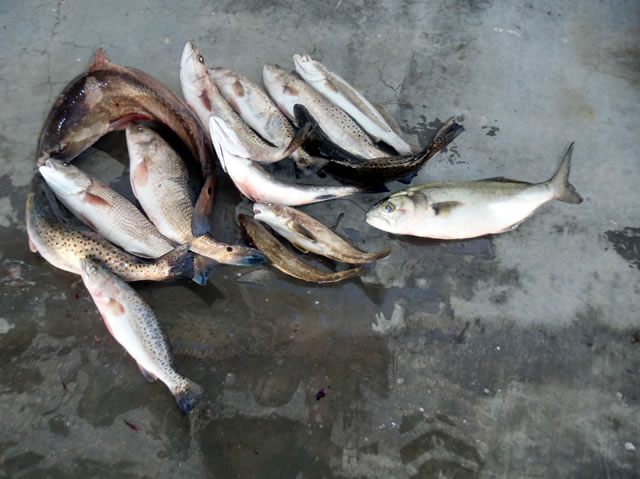 ---
10/18/2015
Capt. Jeremy had a 4 person 4 hour charter with Andrew and his wife and 2 kids. They have been going with us for several years now. These conditions were worse today with the wind than yesterday, plus the air temp was a low of 54 in Thunderbolt, the coldest day so far. However Capt. Jeremy fished protected waters and avoided the worst of the wind. He was able to put Andrew and his family on a school of redfish and they were able to catch several. They kept 9 redfish and released the others that were caught and departed the area without SPOOKING the school. Even though the weather conditions were not ideal they kept 9 redfish and 6 speckled seatrout for a couple of meals. Looking forward to Andrew and his familys next trip!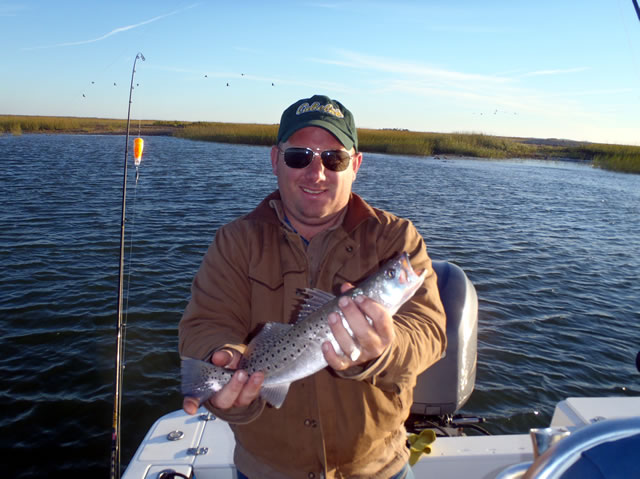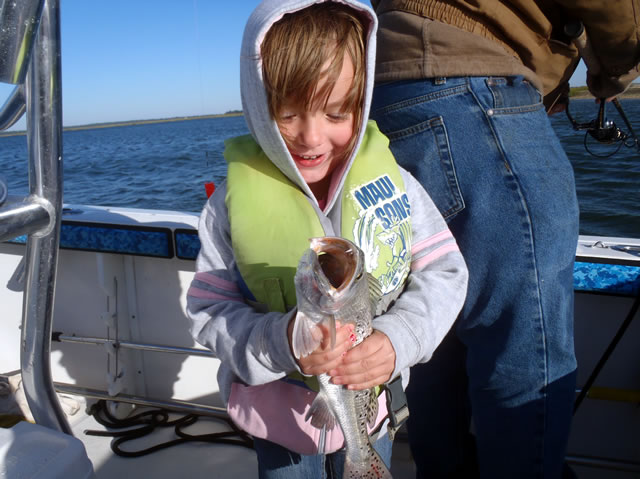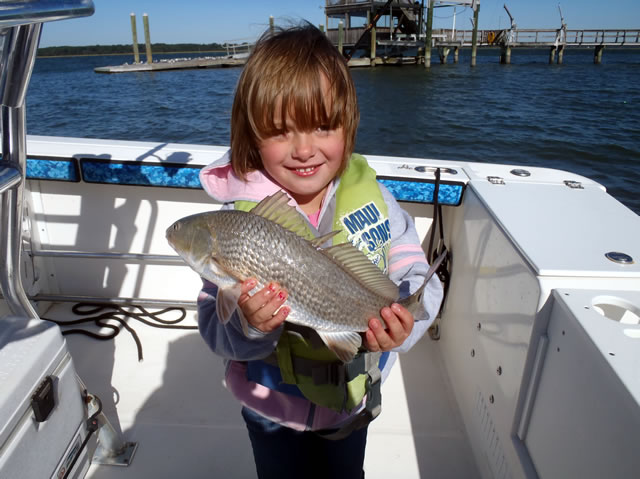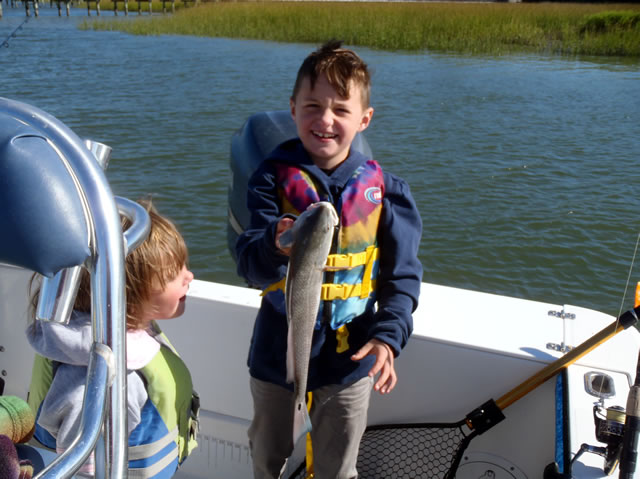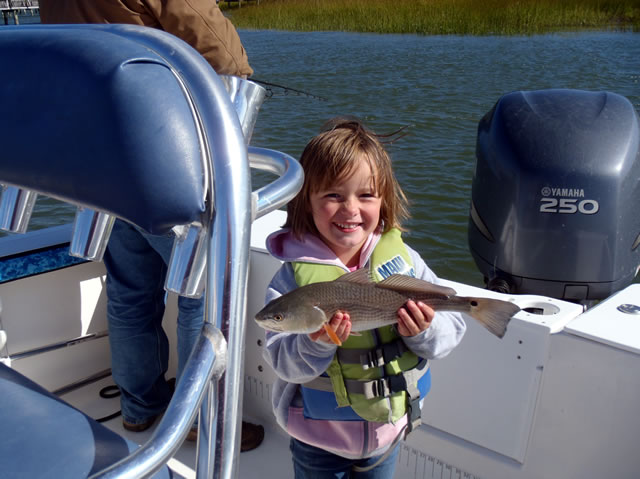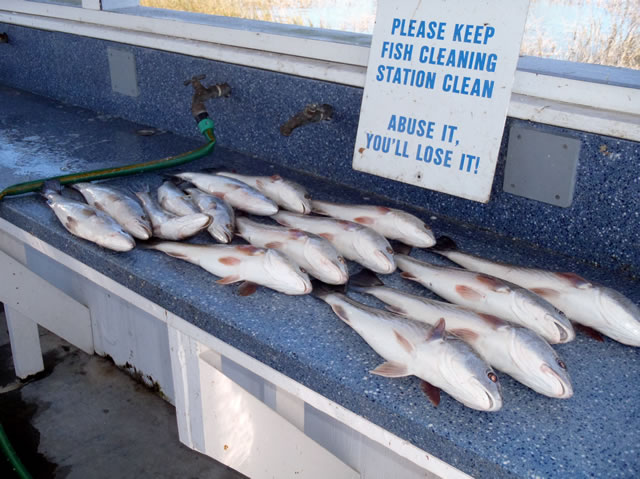 ---
10/17/2015
Capt. Rick had a 6 hour 2 person trip with Dennis and Kevin today. Water clarity was very good and the tides were good even though we are on the cusp of a new moon. This always brings faster currents and higher tides. That being said both anglers were very experienced and very good. This was the first time they fished with a popping cork and they did excellent. It was a pleasure to fish with both of them. We caught fish all day , a couple drops didn't produce due to the winds. We had a cold front start pushing in and the winds were North West at 15knots. Final total of fish kept were 12 speckled seatrout, 1 redfish and 2 bluefish. Kevin had a bull red or a shark break him off at the boat. Sharks are scarce now as water temp registered at 71.2 today.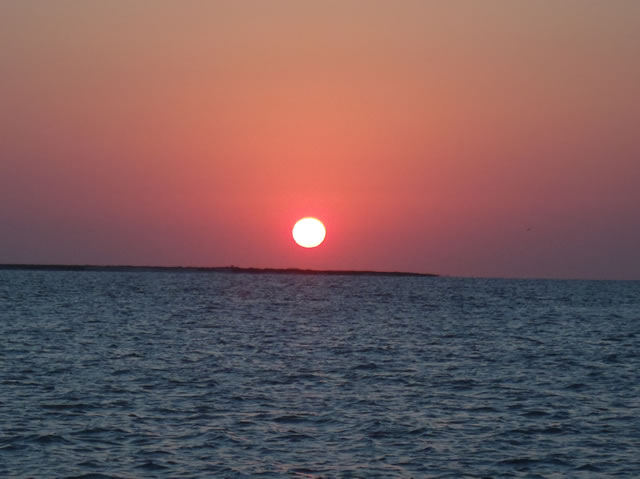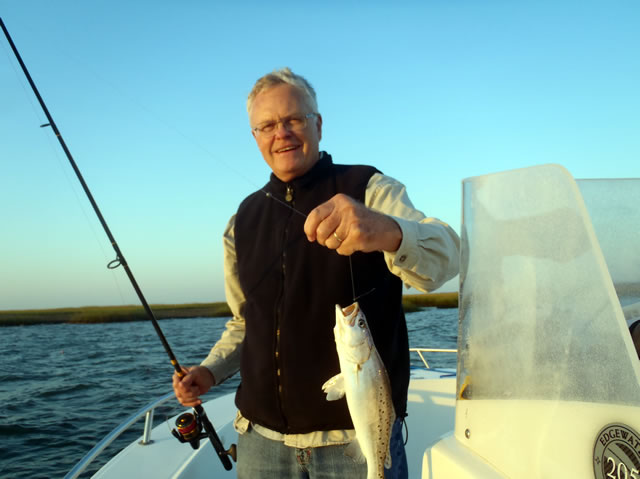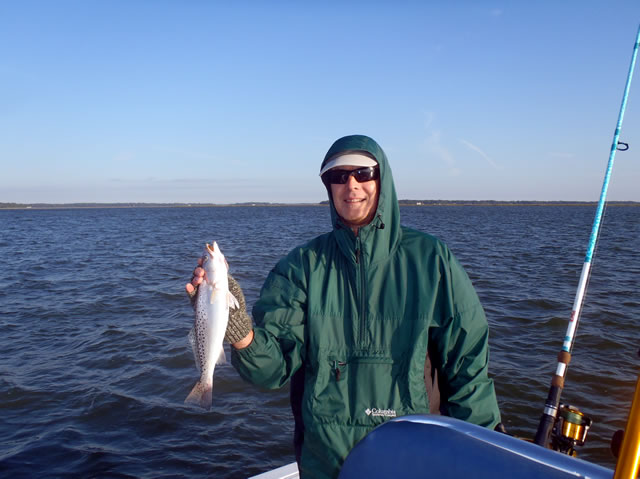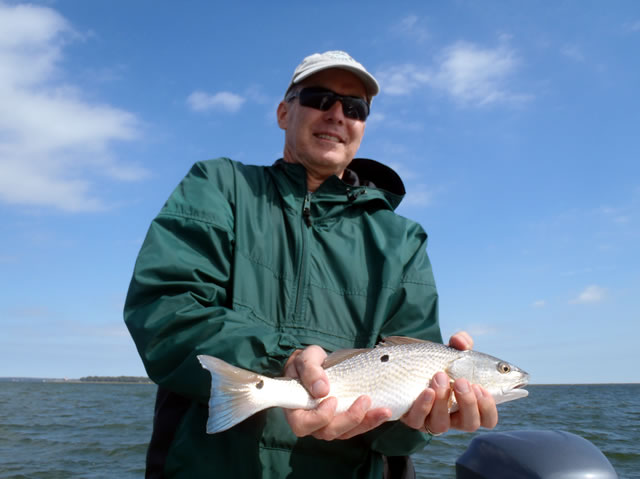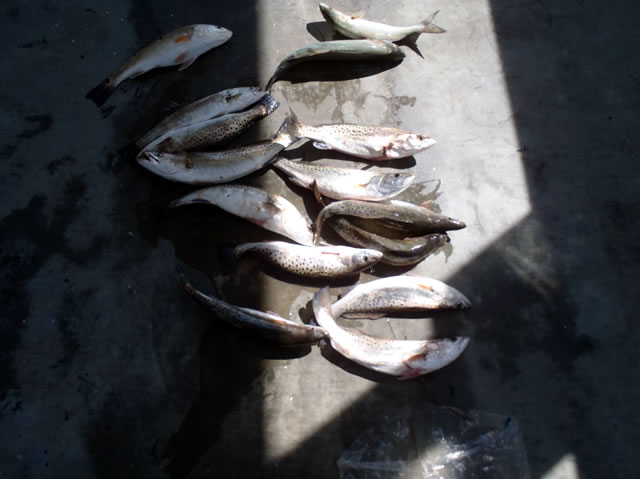 ---
10/10/2015
Capt. Rick had a 5 hour trip today with Michael, Renay,Alex, and their good friend Bobby. They were all excellent anglers. We were able to squeeze in the 5 hours,but the last 30 minutes we did get rained on. We departed at 7am, which was high tide. The water clarity was excellent and the salanity was very good. Water temp was 73 degrees. First stop we landed a couple of big bluefish , followed by some nice speckled seatrout. Michael caught the biggest trout and redfish today. Bobby caught a 5 lb flounder, so he got big flounder of the day. Michaels redfish was 28.5 inches and Bobby had a 24 inch redfish, both of those were revived and released unharmed. Alex and Renay both caught some keeper trout and many short ones. All in all a very good day on the water. We kept 8 speckled seatrout, with one almost 19 inches and 2 redfish in the slot, 2 blue fish around 2lbs each and 1 5lb flounder.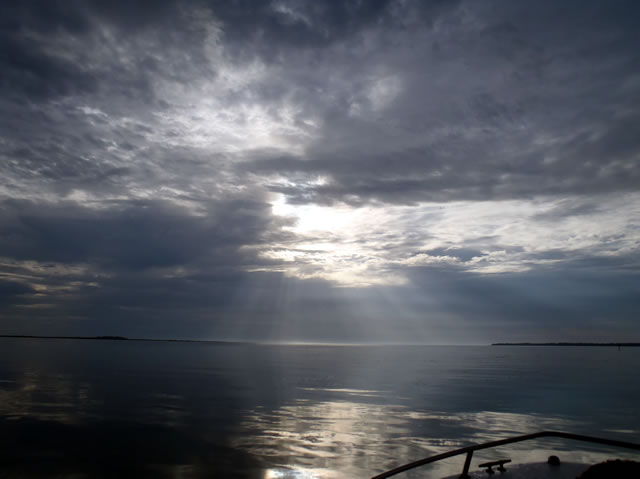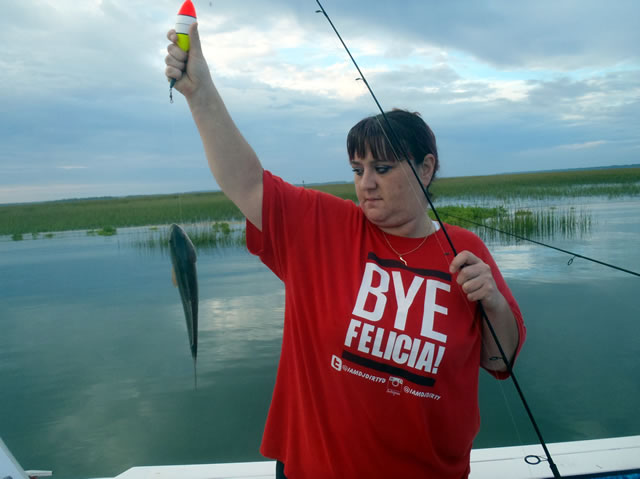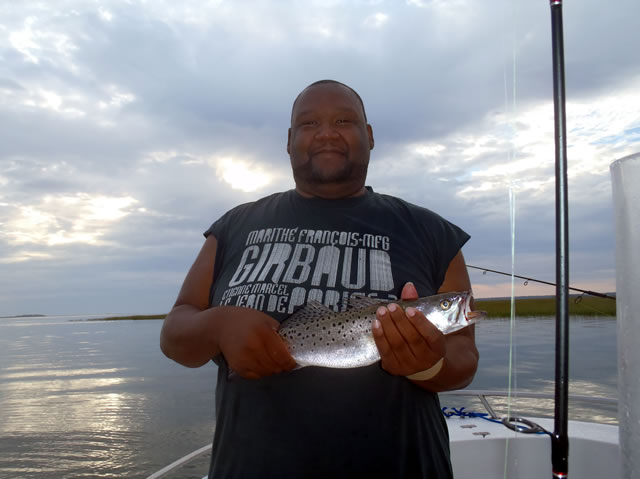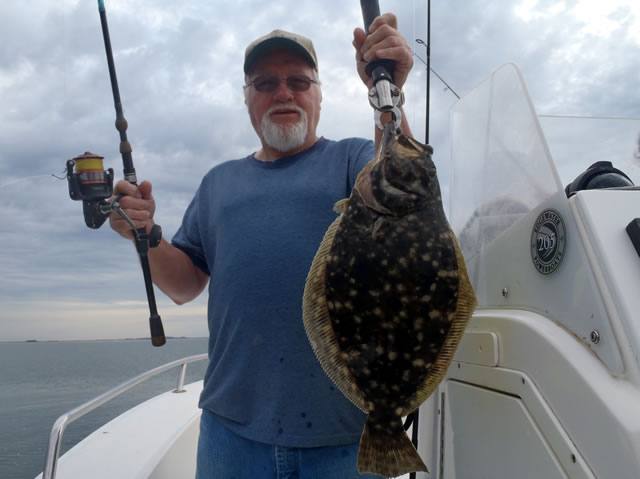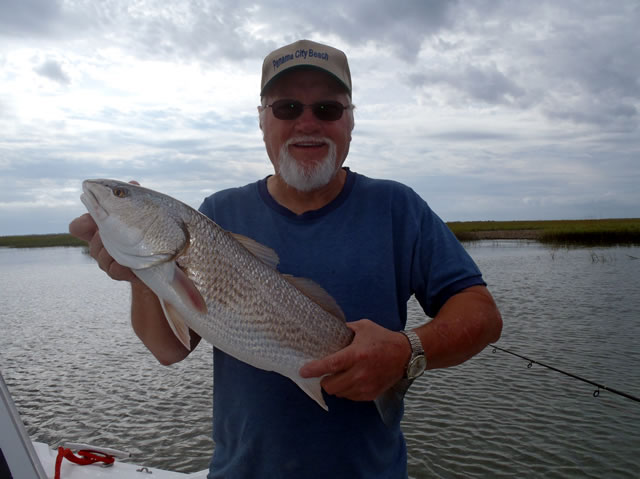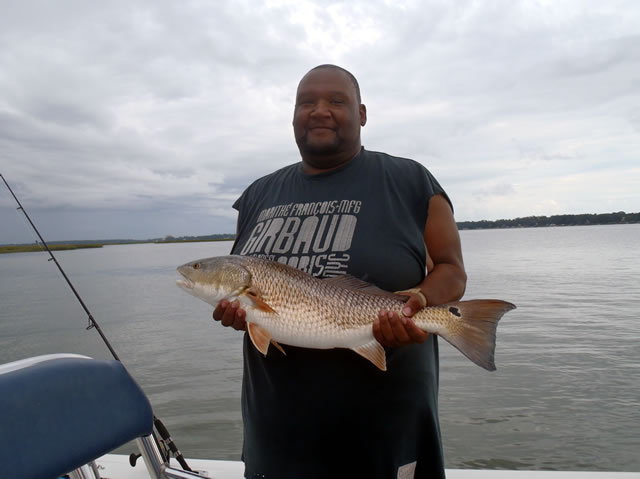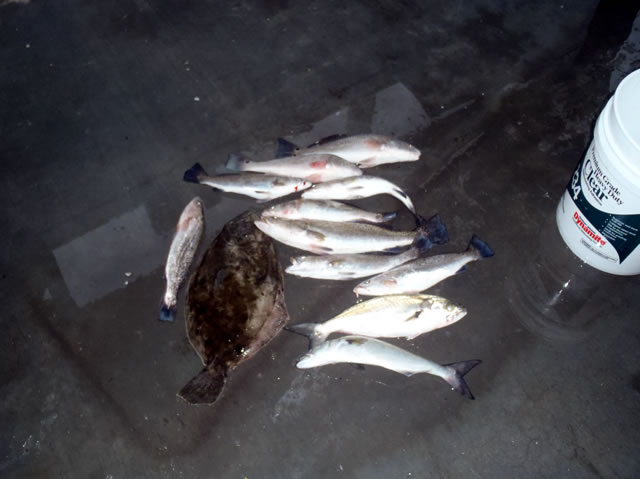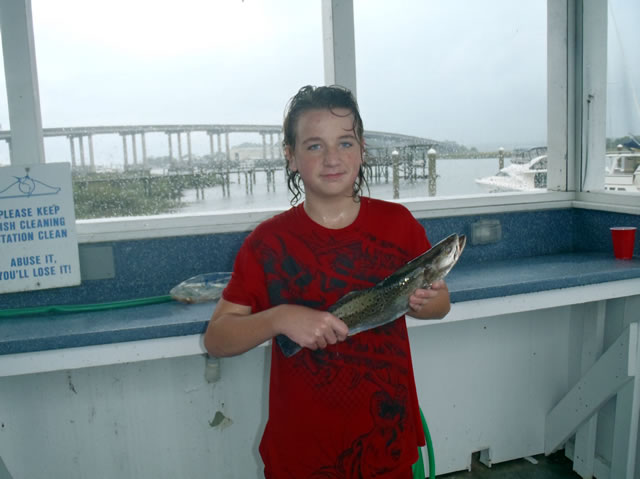 ---
10/06/2015
Capt. Rick had a 2 person 5 hour charter today with Mike"pinfish" and Kyle from the north Atlanta area. They were excellent anglers and good sports to boot. We turned this into about an 8 hour trip total due to the fact that the live bait I bought from a competitor of Adams all died in the livewell after a couple of hours. So we had to spend time running in and getting good bait from Adams Baithouse and running back out to the sound. This is the first day in about a week that it didn't rain. We were under the influence of a low pressure combined with the low Pressure from the hurricane that passed well to the east, but nonetheless had an impact on our weather with plenty of rain. This is the same weather system that flooded South Carolina and parts of North Carolina this weekend. Also the winds were supposed to be 8 - 10 and was more like a solid 15 Knots out of the North and North west.

Started off on the first drop with Mike catching 4 speckled seatrout, 2 keepers. Kyle caught a small bonnethead shark at that drop. We also caught a few small bluefish today. We moved around alot and then Kyle started catching the seatrout and also a 16 inch flounder. Mike started catching some nice pinfish at every drop . Kyle also caught a respectable Oyster Toad fish, that was released. Mike caught a slot sized redfish and Kyle caught a couple whiting. Total fish kept was 8 speckled seatrout, 2 whiting, 1 flounder and 1 redfish. Not a bad day considering the weather. It also helped that the guys were good anglers.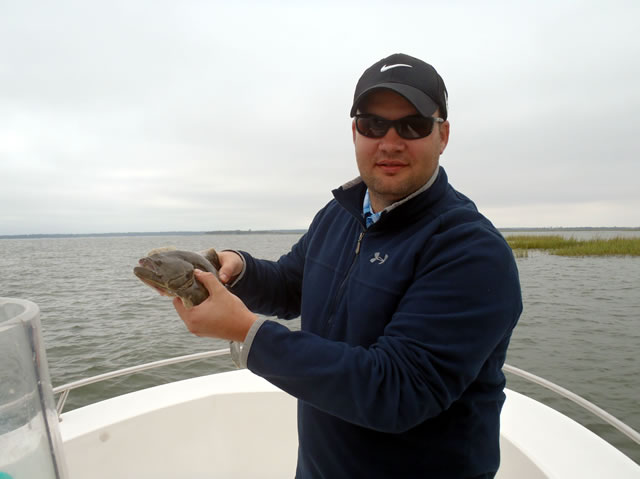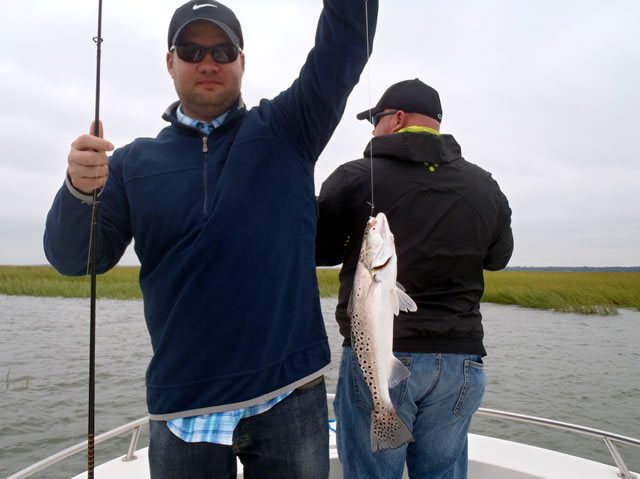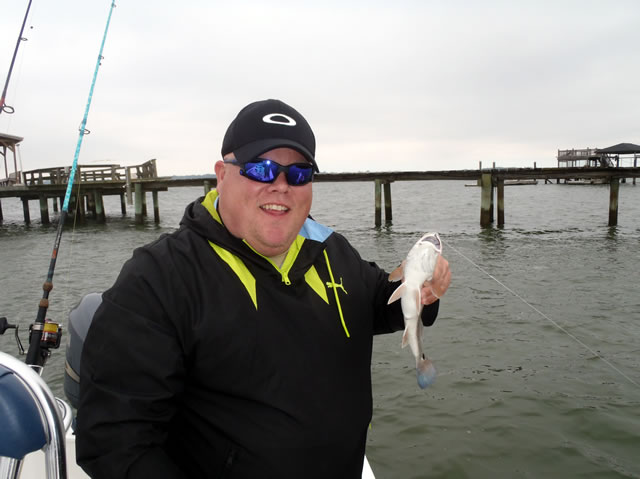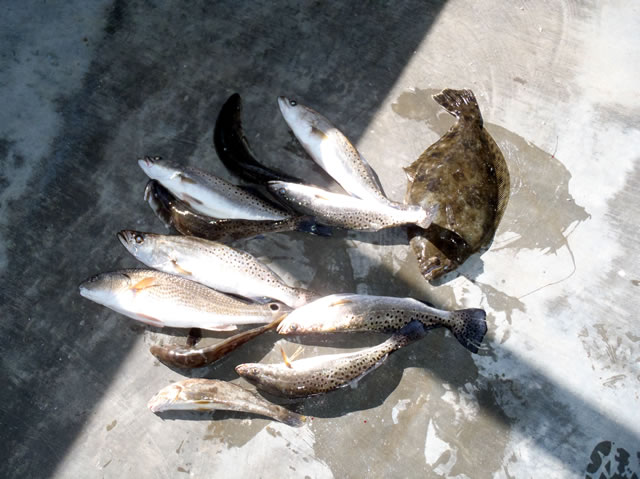 ---
10/01/2015
Place holder for trip coming up on 10.6.2015.

---
---
Copyright © 2015 Thunderboltcharters All Rights Reserved.