---
12/31/2014
Capt.Rick had a 5 hour inshore charter today. I had 3 brothers, Steven, Bob and David that wanted a nearshore trip but the seas were 4 to 5 so we did inshore instead. We had to look for the fish. We actually fished 6 hours but did a lot of running around. We fished the Sound, Bull River and the Wilmington River. Water temp was 55 in Thunderbolt and 56 out in the sound and East Bull river. We caught and released several short trout, with a few almost keeper size. On our final drop we got into a school of very picky Redfish. We hooked up and kept 3, the largest 17 inches and missed 3 for sure. All in all a good day on the water. We had a cold front move in last night that brought the air temp to a low of 41 and a high of 55 today.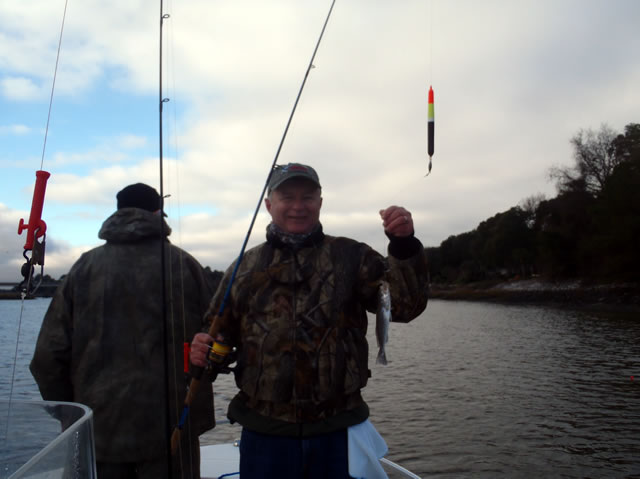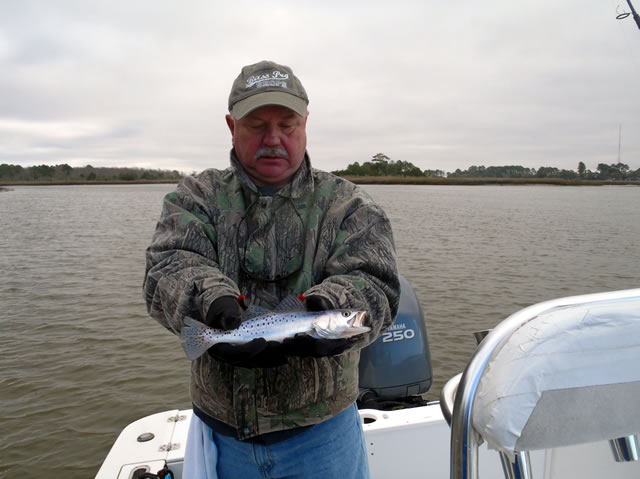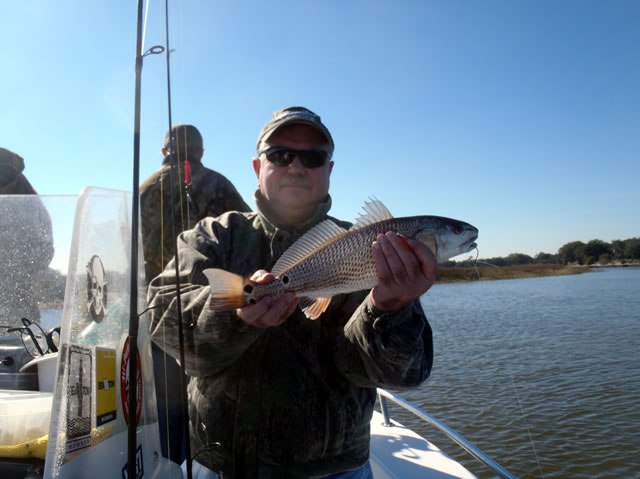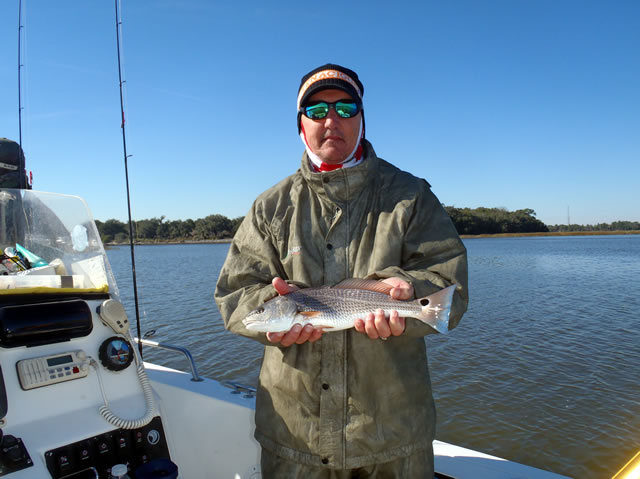 ---
12/14/2014
Capt.Jeremy had a 2 hour trip today with Mark and his brother. They started off catching speckled seatrout, but quite a few turned out to be short ones. The barometer plunged today. Days leading up to a falling barometer usually turn fish on. However this past week we have had extremely cold nights but warming days. Hence the water temp was in the mid 50's. This week is expected to warm up all week so we are hoping to keep the inshore bite alive. They caught a few trout and 1 keeper redfish. Capt. Jeremy did not get any pictures of the guys or the fish, just the sunrise today. Capt. Jeremy reported that this was some of the clearest water he has seen this year. Visibility was a good 4 feet down.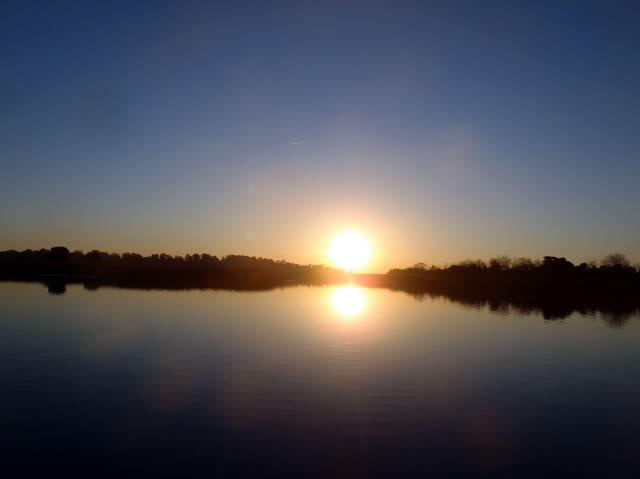 ---
12/06/2014
Capt.Rick scouted for a couple hours more hours today and found some trout and redfish. Released all redfish and kept a few more trout for a meal. Decided to cook the speckled seatrout from the 1st and today. Not bad at all! Oh the water temp was 59- 60 depending on where we were, also very thick fog until noon.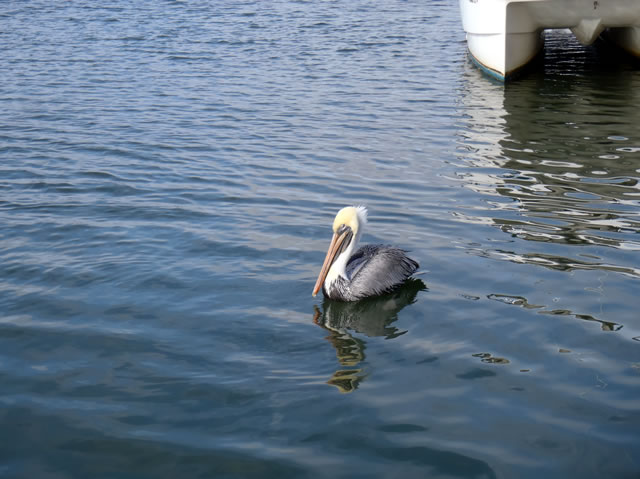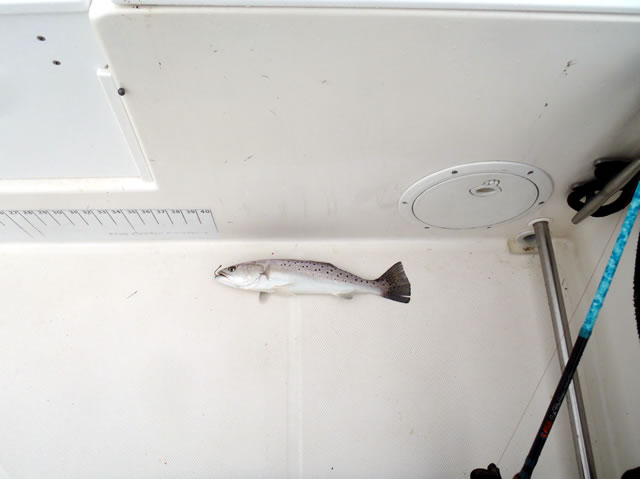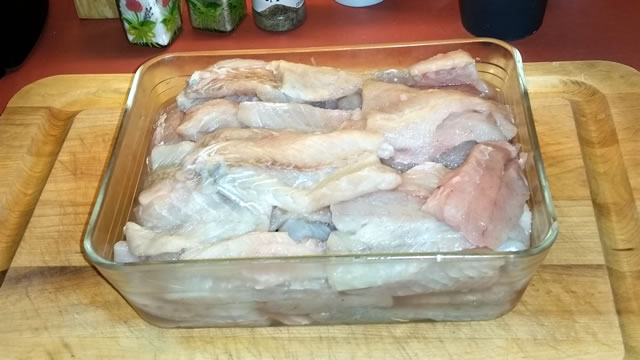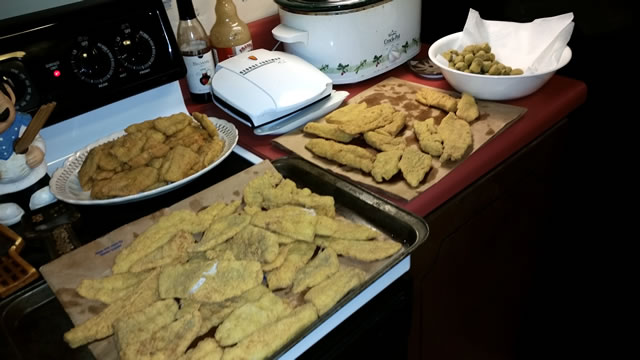 ---
12/01/2014
Capt.Rick scouted for a couple hours today and it was a repeat of yesterday. Water was clear and 57- 58 degrees at most drops. slight wind out of the southwest did not bother the trout bite in the least. I took a couple pictures, one of the sky and one of one of the fish that I kept. If you are planning a December trip, now is a great time to fish, with the warmer water temps and the light winds dominating our area now.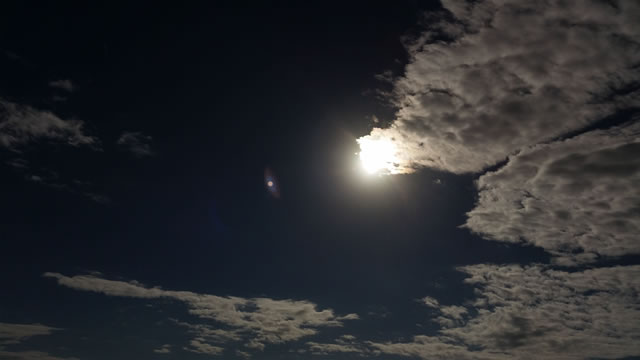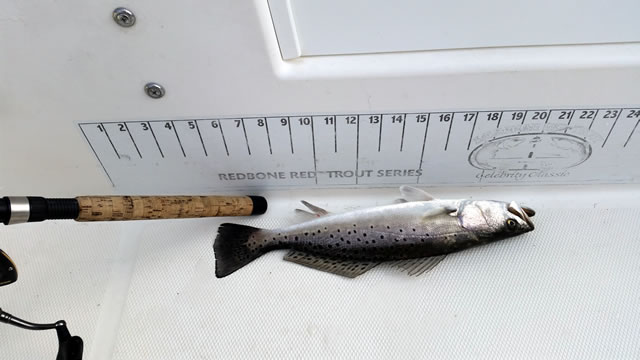 ---
Copyright © 2014 Thunderboltcharters All Rights Reserved.