---
07/31/2021
I had a 5 hour Trip today with Amber and her husband Stephen. We Departed the dock at 6:45 am , as It was going to be very hot later in the day. Low tide was around 8:30 where we were going to start today. I stopped a place most people go right by and it turned out to be a great drop today.
Water clarity was excellent and the water temp was in the upper 80's. We have had so much rain, that we went out in Wassaw Sound where the salinity of the water was higher. Temps were in the high 90's as the day progressed with little wind to start with.
Now both of these Anglers were excellent fisherman and they did very well. We used live shrimp and finger mullet for bait. Stephen's first cast was very good and he threw it about twice as far as Ambers first on. However we were fishing Icthys Popping Corks and Ambers hit the water hard and must of rattled good as she hooked up with a Nice keeper Speckled sea Trout. I was explaining to Stephen about the Popping cork and he tried that a couple of pops and he was on with another keeper Speckled seatrout.
Some of the shrimp had died and Stephen tried one of those and hooked up with a small redfish. Then Amber started catching them . They were all 11 - 13 inches so they all went back. Amber hooked something big that broke the braided line. I don't think it was a shark as something was busting the water just to the south of us, that were possible Jack Crevelles. We moved to a few more stops and caught some throw back Trout and a few bonnet head sharks. Amber has cooked shark before so we kept 1 of those. She also caught about a 24 inch blacktip shark that broke the line while I was trying to dehook her.
Between the heat and the mid morning tidal change, we had plenty of action and thats all you can hope for. They were a very nice couple and a pleasure to fish with.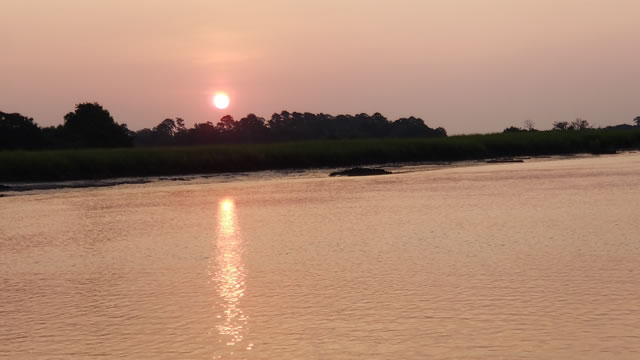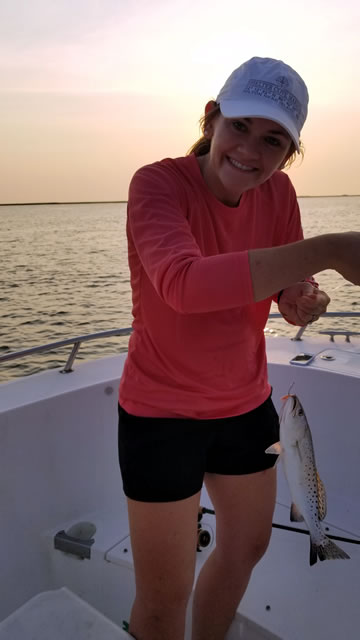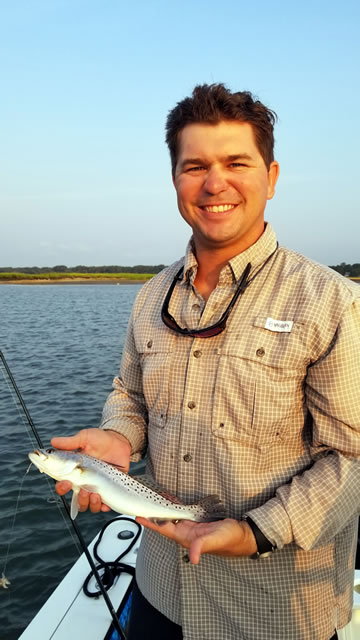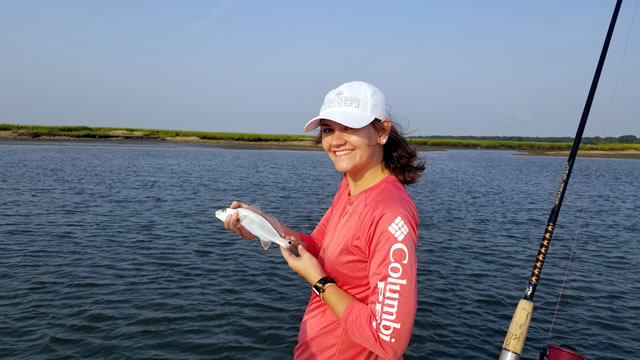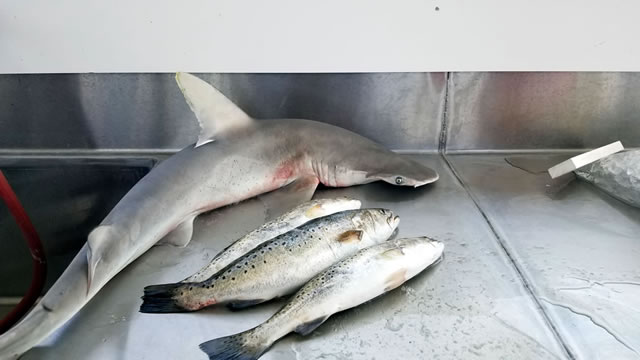 ---
Copyright © 2021 Thunderboltcharters All Rights Reserved.