---
06/22/2020
I had a 3 hour scouting trip with my good friend Hank, who was using a custom rod I made along with our standard 4 Inch Popping cork that we make as well. It was action packed and we used what little bait I had left over from 6/19/2020. We fished the afternoon incoming at a few drops , 1 of mine and 1 of his. A great 3 hours on the water. Water clarity was excellent. the last Trout that Hank caught was a nice 17.5 inch male. All fish were released.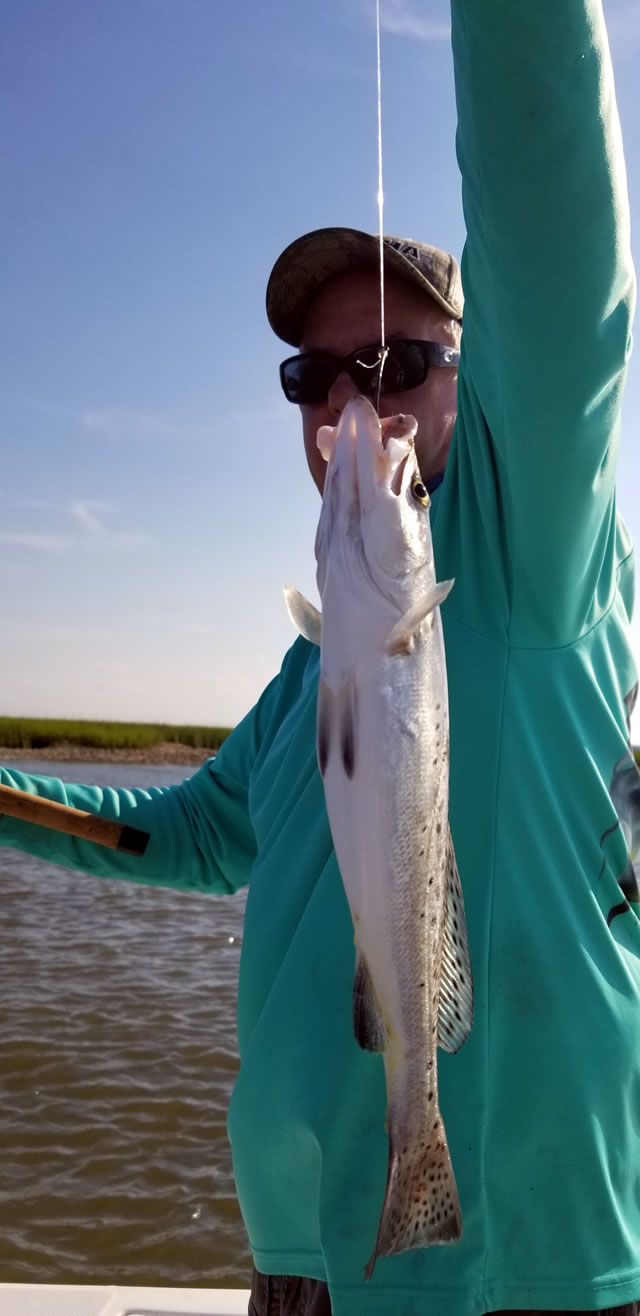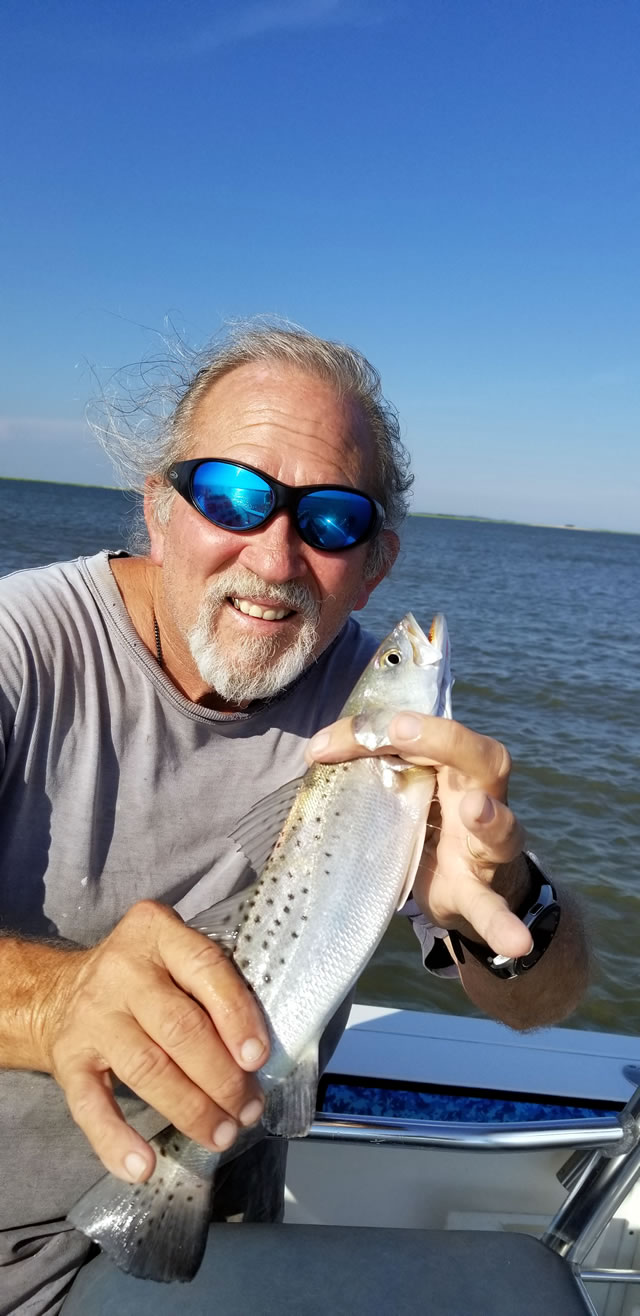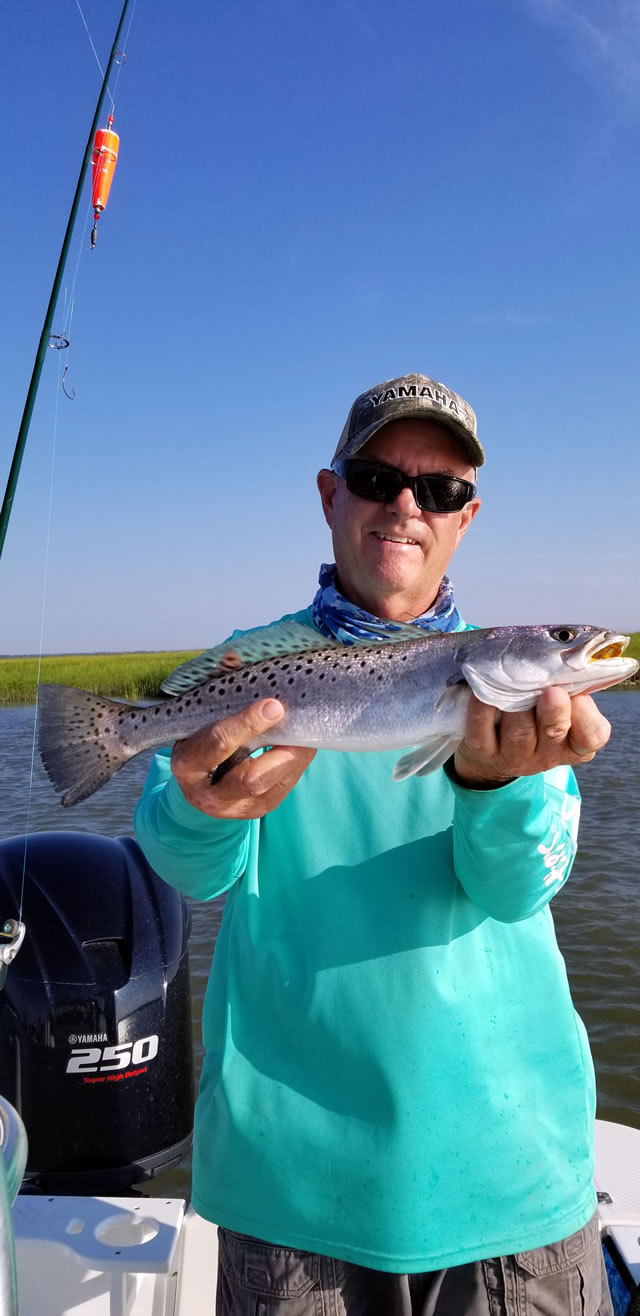 ---
06/19/2020
I had a 5 hour 3 person charter today with Philip, his son Patrick and their friend Ritchey. We departed the dock at 7am and fished the last 30 minutes of the incoming tide and the next 4 and 1/2 hours of the outgoing. We started in the salt ponds and fished many drops. We caught a few ladyfish and a few short speckled seatrout and 3 bonnethead sharks today. Water temp was 79° and clear as a it could be. They were good anglers, but did miss a few trout bites. Also had a cut off from a blacktip shark as well. It was a good day on the water, but the bite was slow for us today.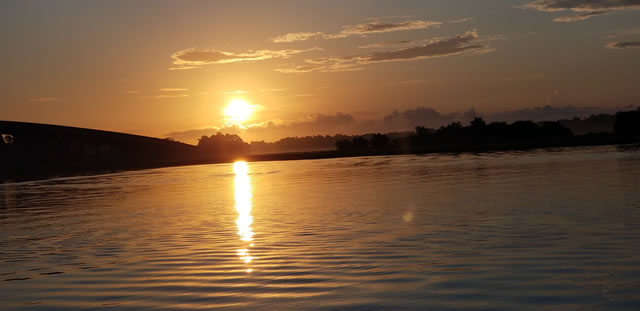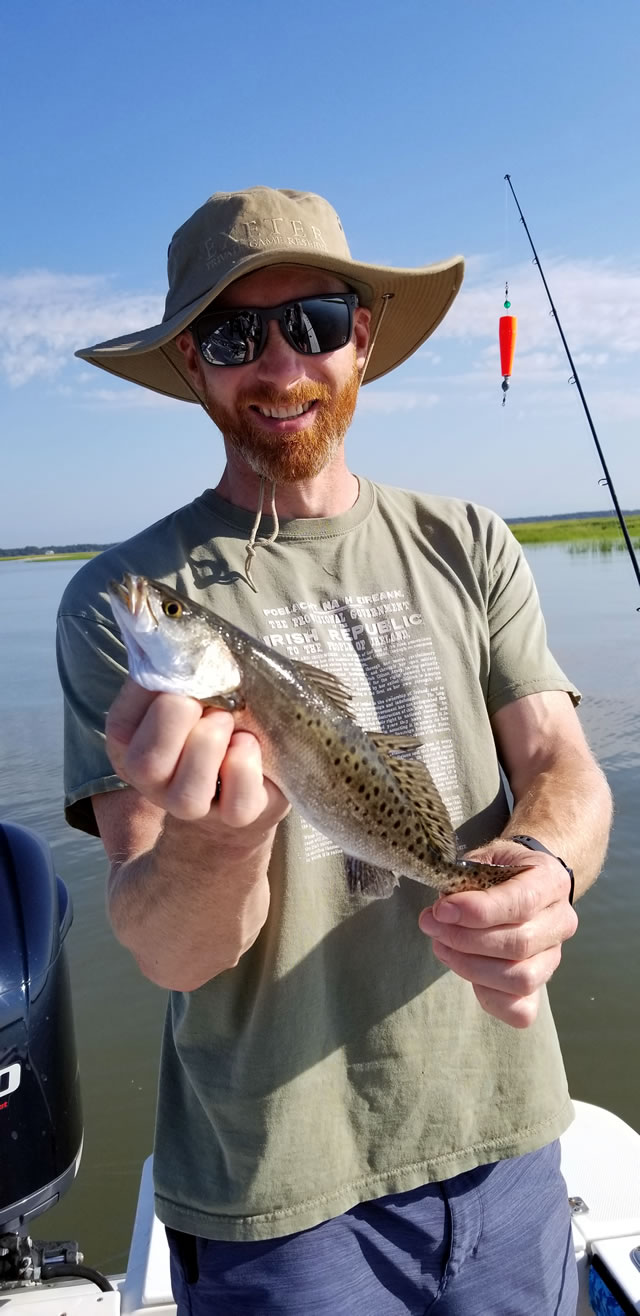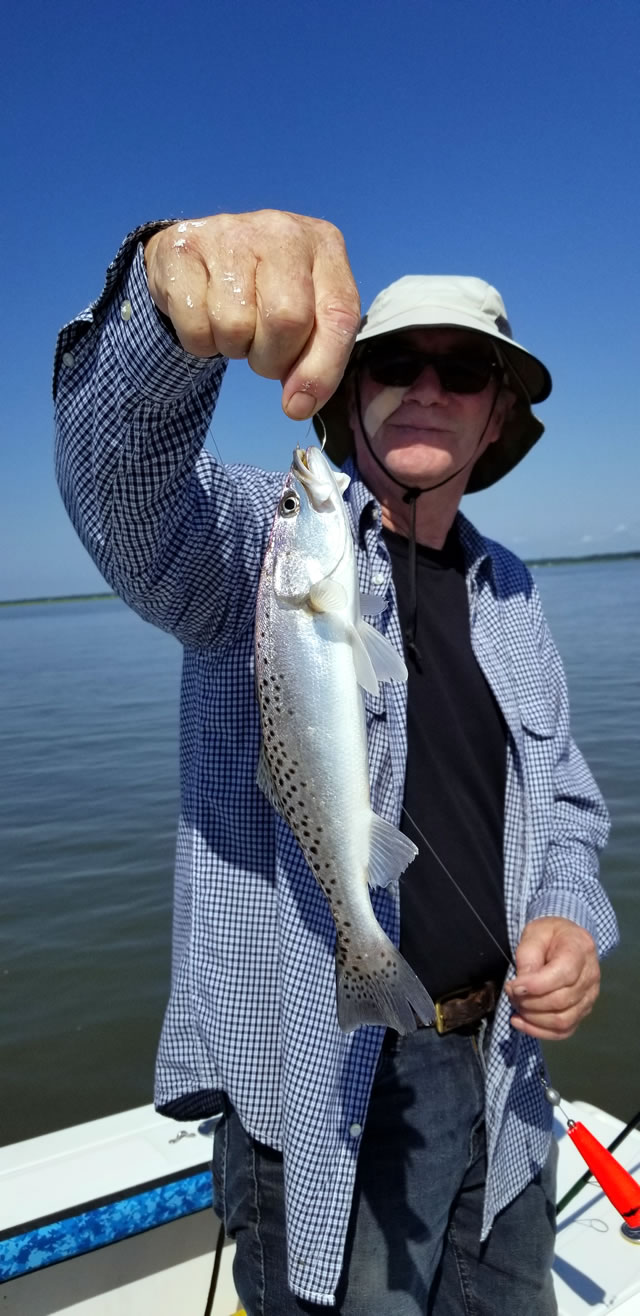 ---
06/13/2020
I had a 5 hour 3 person charter today with Megan, Reed, and Rob. Meagan was giving Reed a charter for his birthday. The trip departed the dock at 6:30 am. We had a huge thunderstorm the day before and it muddied up the inshore water as well as added a lot of fresh water to the system.
Today was a bit cloudy, but as we fished out in Wassaw sound, the water clarity was pretty good. We had a fair day of catching, but we were only able to keep 1 Speckled seatrout. Megan caught 3 bonnethead sharks, Reed lost a 4 foot bonnethead at the boat . Reed and Rob both caught some ladyfish . Rob caught the most specks but all were 13 inches . Megan also caught a whiting as well . Rob also landed a very nice bonnethead shark. We were lucky to avoid rain , but it was starting while we were coming back in.
Due to the Covid virus and the fact that the country was put on "lockdown", this is the first charter of the year for me. Hopefully more people will get out and do a little fishing while you can.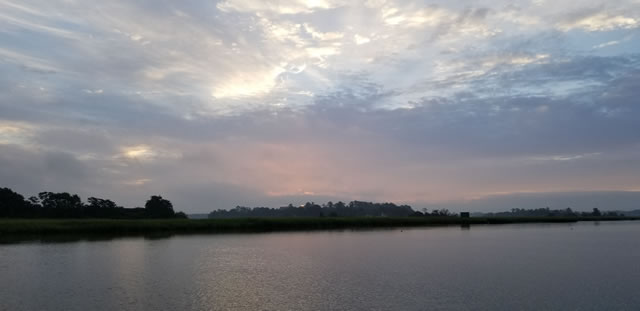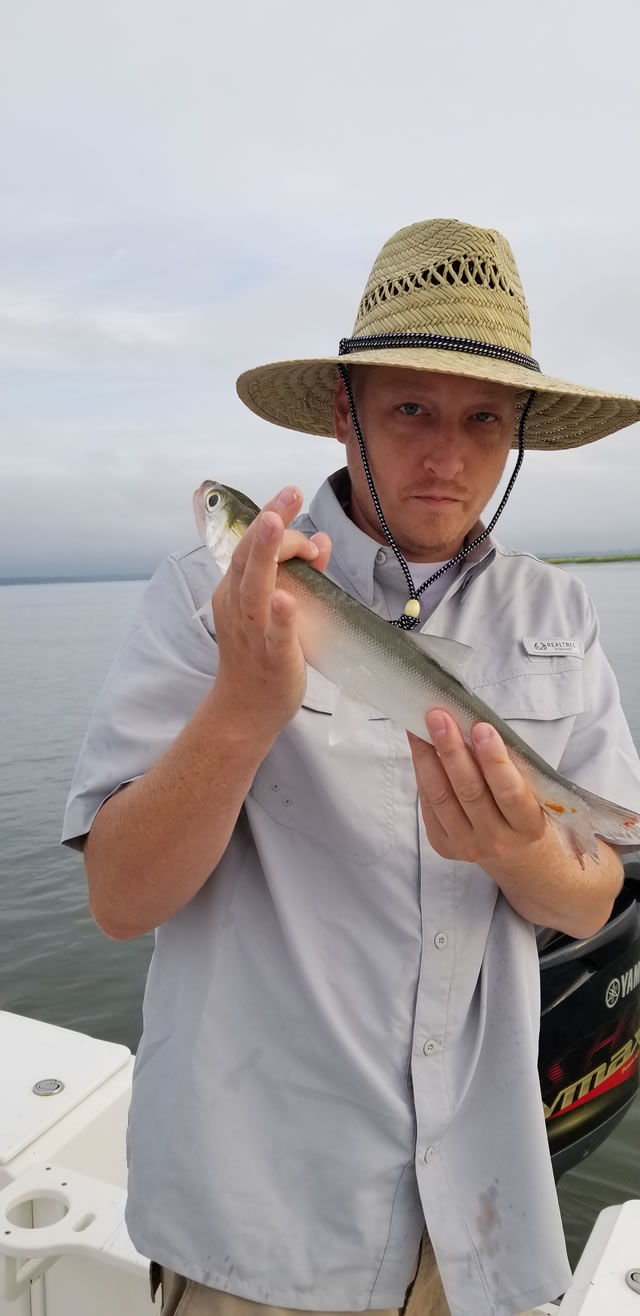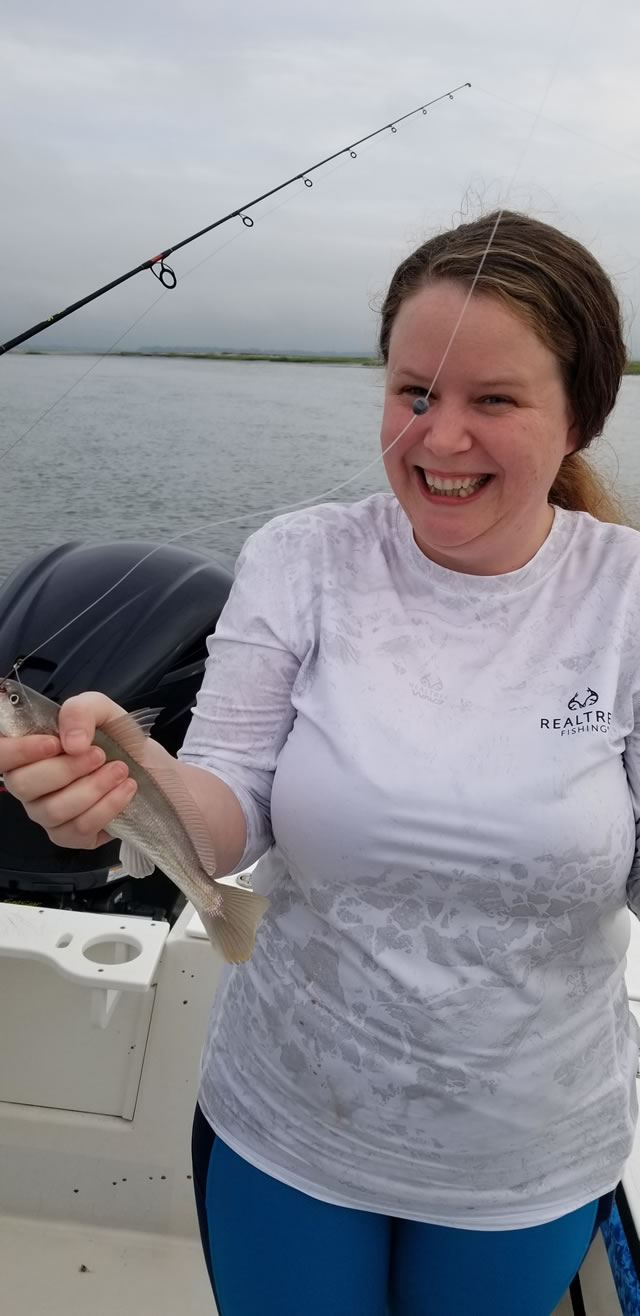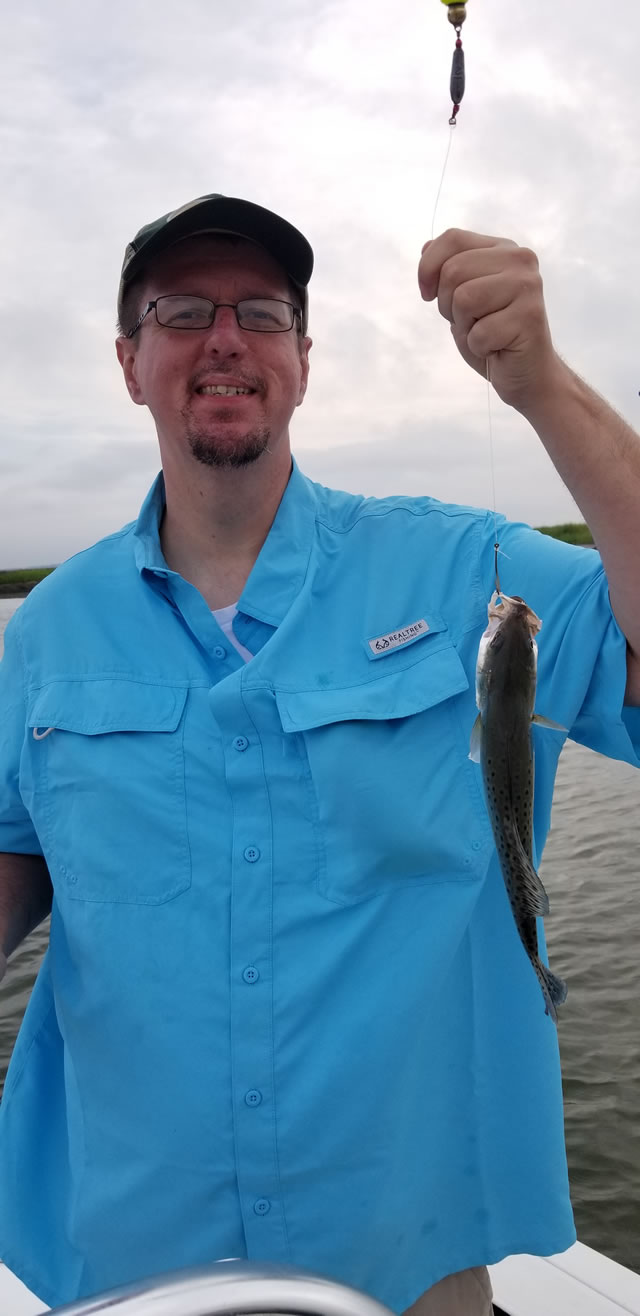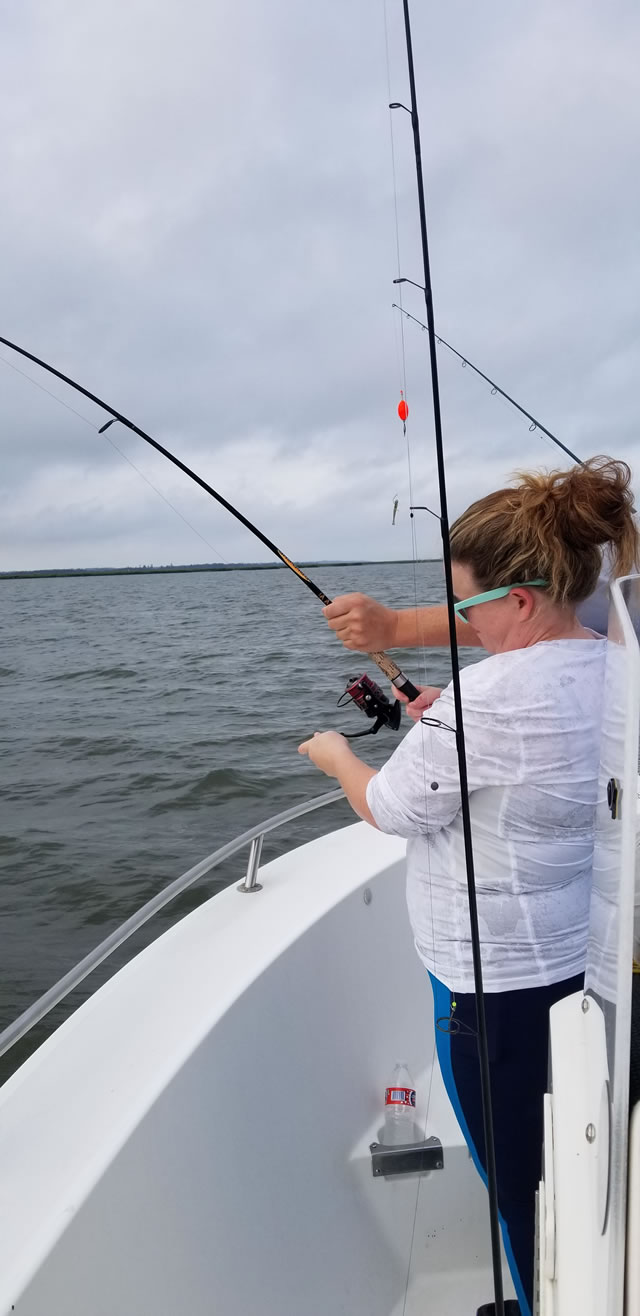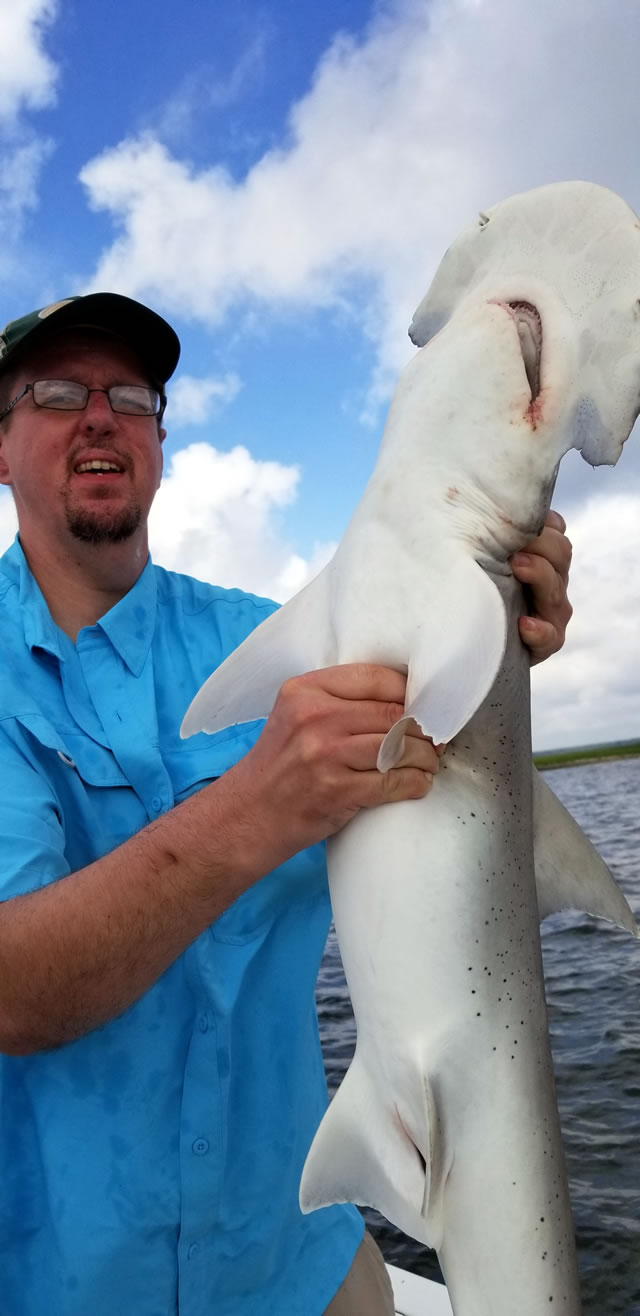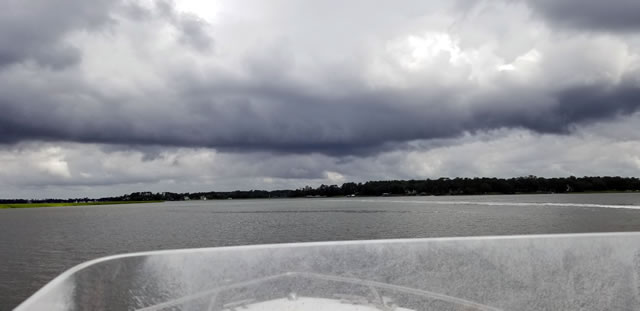 ---
Copyright © 2020 Thunderboltcharters All Rights Reserved.