---
11/13/2019
Had a 3 hour trip this afternoon with my son Capt. Jeremy. We haven't fished in a good little while together so this was a good day. Air temp this morning was 31 and had warmed up to 44 when we left the dock at 2:30. We fished the dead low tide up to about 5 pm, so not a lot of time on the water, but it was fun. Wind was NNE at 12 gusting to 15 Knots . Water clarity was excellent and the water temp was 61. We had a good bit of action, but the bite was very fast. We released all fish but caught quite a few in less than good conditions. Afternoon fishing, cold air and plenty of wind at dead low.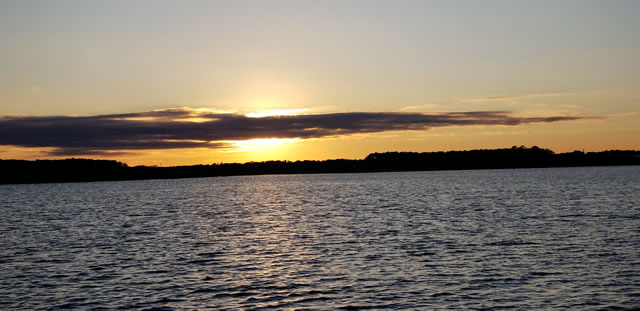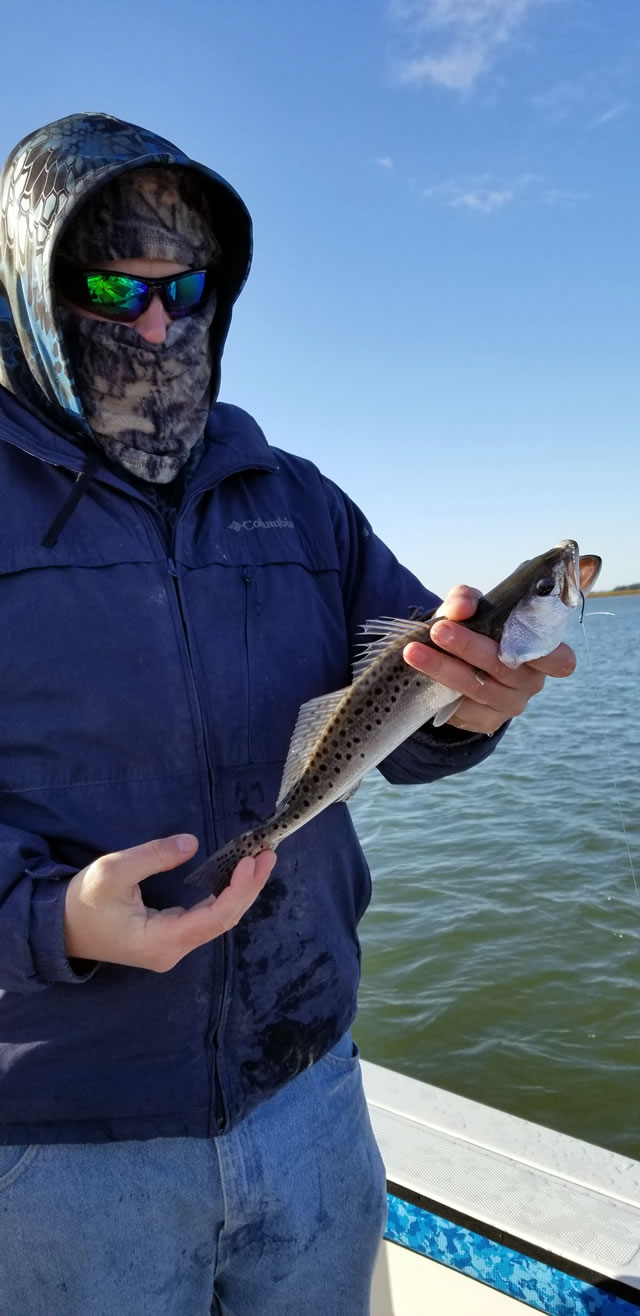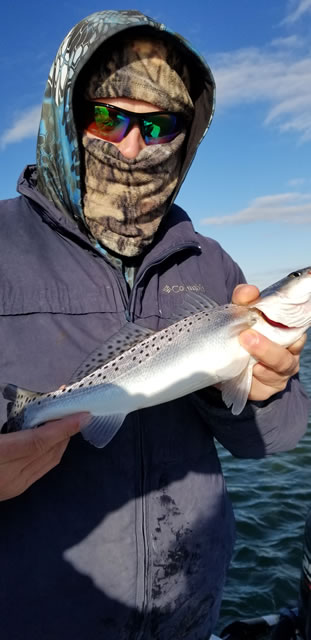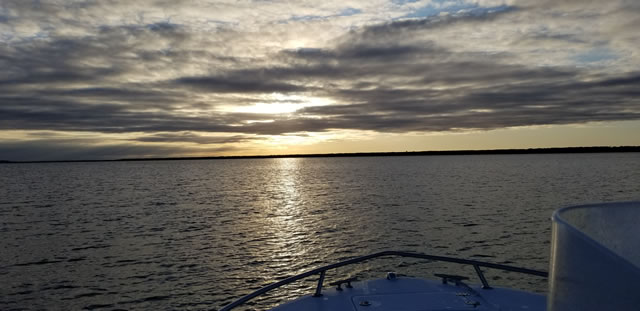 ---
11/02/2019 & 10/18/2019
Had a 1 person charter today with Tom. He has been with me several times in the past 20 years. We went for a quick 4 hour gig today. Water temp was 70 and the speckled seatrout bite is on, just like it has been since mid October. He kept 8 and we threw back over 30 . He had a nice one almost to the boat when a good 5 ft blactip, fin out of the water tore out of the slew and circled his fish before taking it and ending the bite on that drop. One of the pictures he is holding 2 , one I caught and 1 he just caught . I was pitching to another area and we doubled up.
The last 2 pictures were of a scouting trip I made a couple weeks ago, and kept 8 for a decent meal. All fish were caught on live shrimp under my Adjustable Popping cork, that is patent pending or my regular popping cork. To purchase, just search for
thunderboltcharters typed like that in ebay. Locals that want them get a price break and can pick up locally. You can buy my regular popping corks in Darien at Altamaha River Trading company at 2 way fish camp located next to Mudcat charlies. You can also pickup my adjustable popping corks at Bahia Bleu Marina in thunderbolt.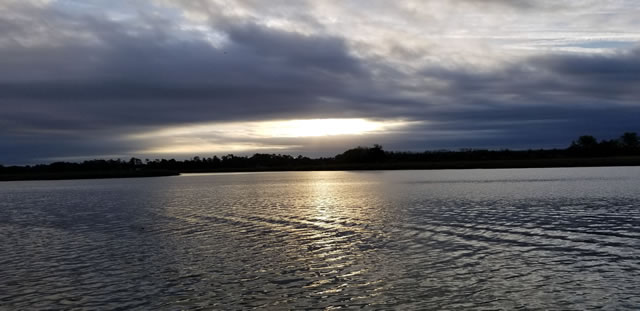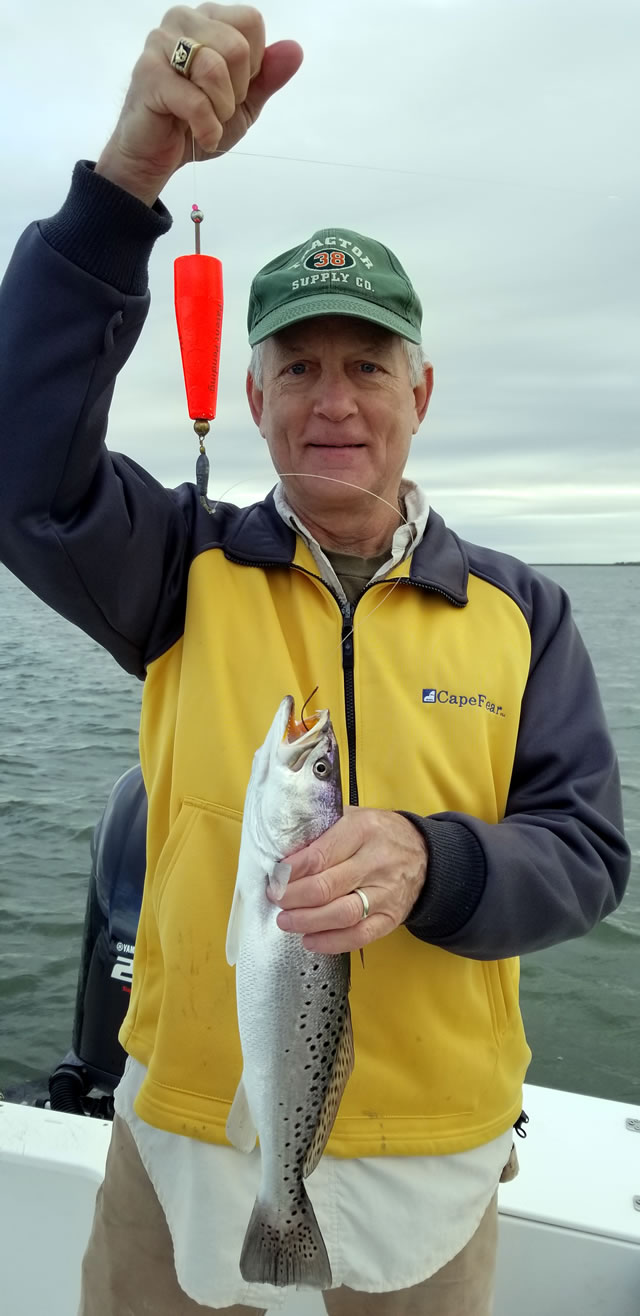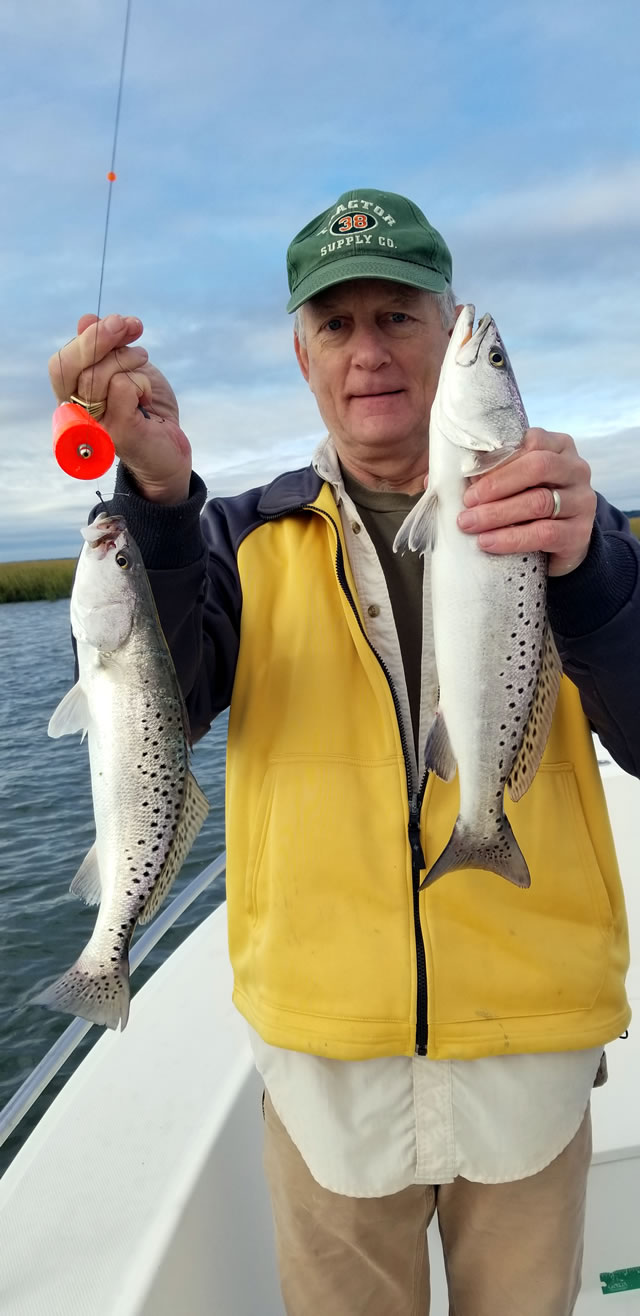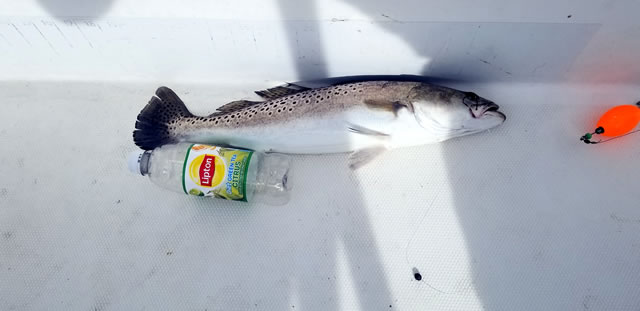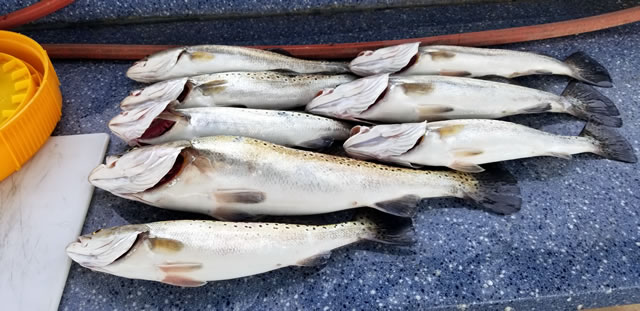 Copyright © 2019 Thunderboltcharters All Rights Reserved.