Emails from Customers...
Back to Main

Copyright © 2014 Thunderboltcharters All Rights Reserved.
---
June 2014
Captain Rick,
I would like to say that we had a great time fishing yesterday, and Captain Jeremy was very patient and understanding with us. He did a great job. And the pictures of Nick are perfect.
Thank you!
John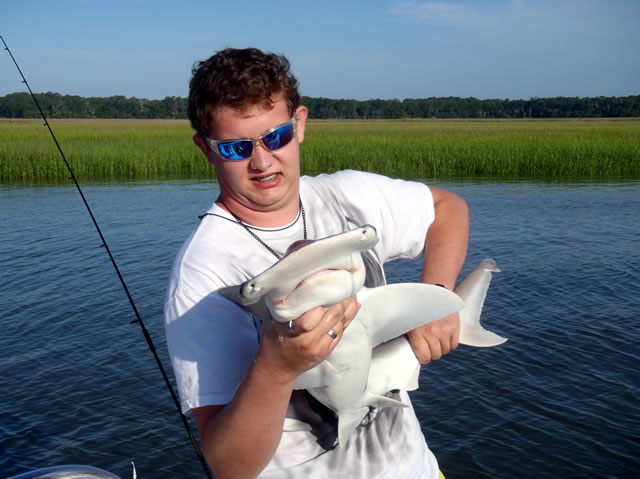 ---
May 2014
Good Morning Captain Rick

I really want to say Thank You. Scott and I had a wonderful time.
You helped make some wonderful memories for us.
Anyone that is wanting to take a fishing trip you could not ask for a better Captain.
You taught me a lot and was very understanding.
I hope your business keeps thriving and continues.
All I can say is if anyone wants a great time, catch some nice fish, enjoy the company, and have a nice vacation. They need to go out with Captain Rick.
Best Wishes and Catch Some Big One's
Alicia and Scott Gadbury From Indiana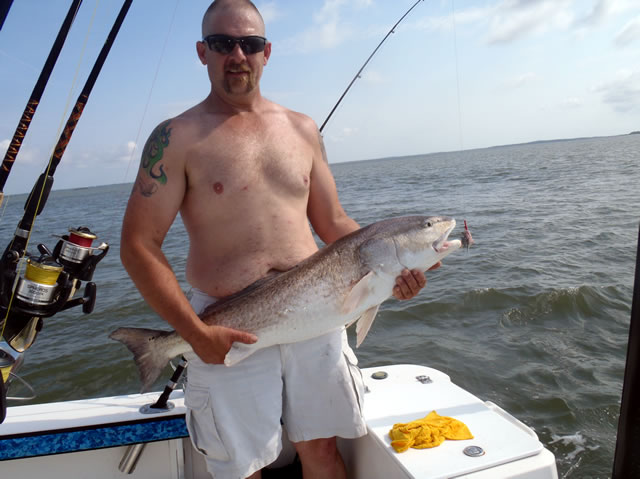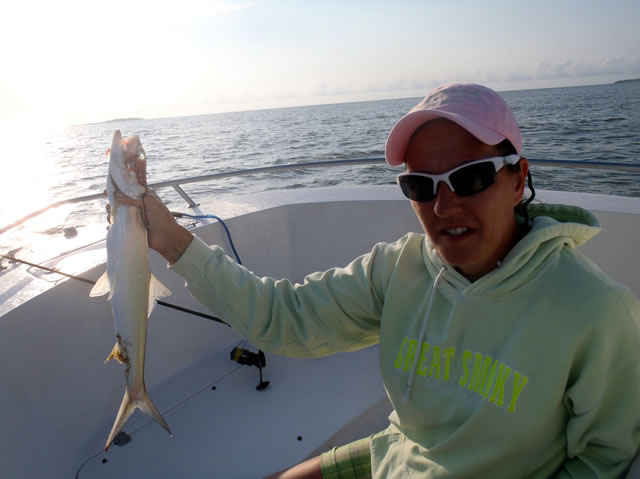 ---
October 2013
Capt. Jeremy,
We just made it back to Atlanta and saw the pictures you posted if our trip on Wednesday. We had a great time and it was definitely the highlight of our trip to Tybee. We are already scheming to see if can make it down again next month. Hopefully it will all work out with our work/family schedules. We cooked some of the trout for dinner last night and it was amazing. We ended up pan searing it with some light spices in olive oil on the stove. It was by far the best meal we had. Thanks again for an awesome trip.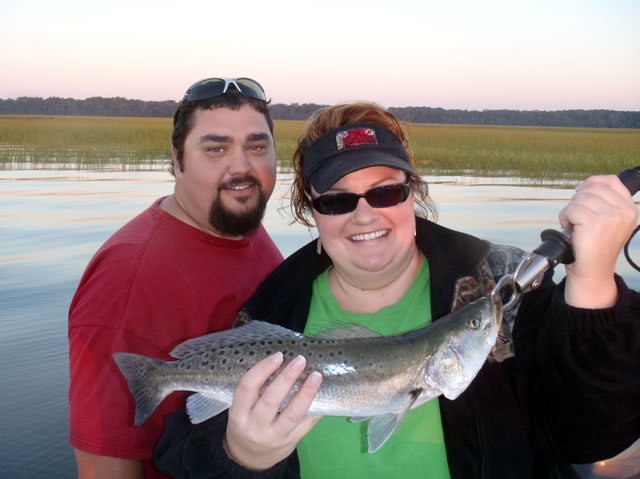 Jessica & Josh Samanie
---
August 2013
Good evening Capt Rick, this is Lee Baggarly. My son, Britton, and I had a great experience this morning with Capt Jeremy. He had us on fish the majority of the day in spite of some tough conditions, and was very helpful with making sure that we always had a line in the water.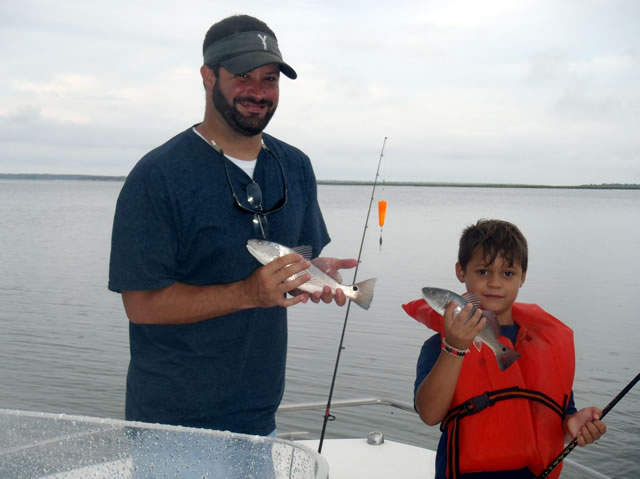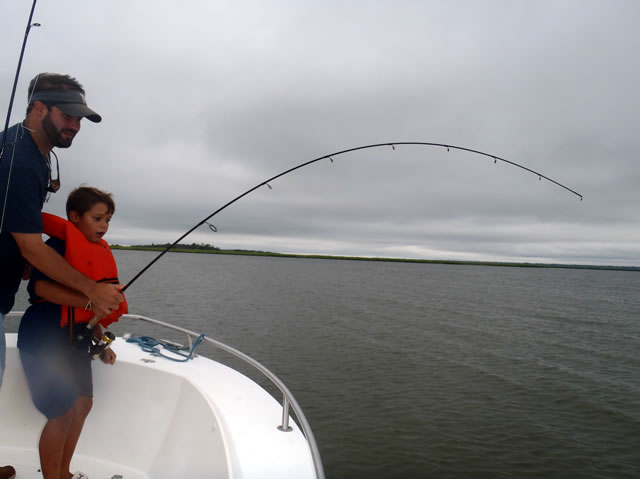 He was also great with my son, who is 7 years old, and can ask TONS of questions!!! I'll make sure I recommend you guys to anyone that I come in contact with, and please feel free to consider this email an endorsement. Also, Britton can't wait to see his pics on the website!!! (have Jeremy email them as well if he gets a moment). Thanks so much!!!
Lee Baggarly
General Manager
Five Star Dodge Chrysler Jeep Mazda Hyundai
(c)478-973-1640
lbaggarly@fivestaronline.net

---
August 2013
Capt. Rick,
We would like to thank you for the wonderful fishing experience we had on your charter boat today with Capt. Jeremy. Capt. Jeremy took the time to bait our hooks and and explain good techniques to help with our catch.
The price for the trip was very affordable. We had a wonderful experience and would recommend your charter company to anyone. You guys are at the top of our list. Thank you for the great experience.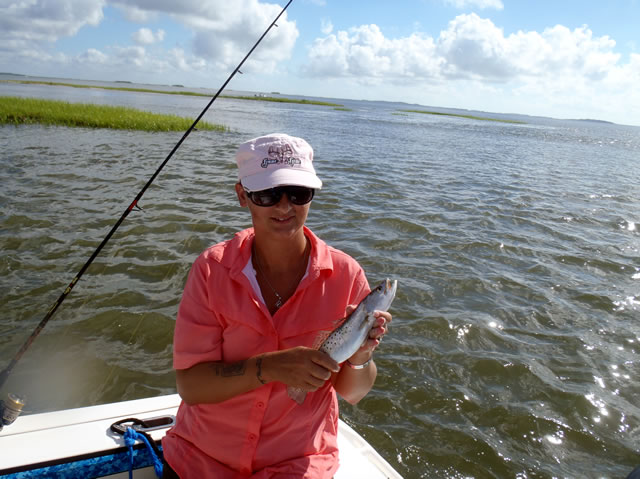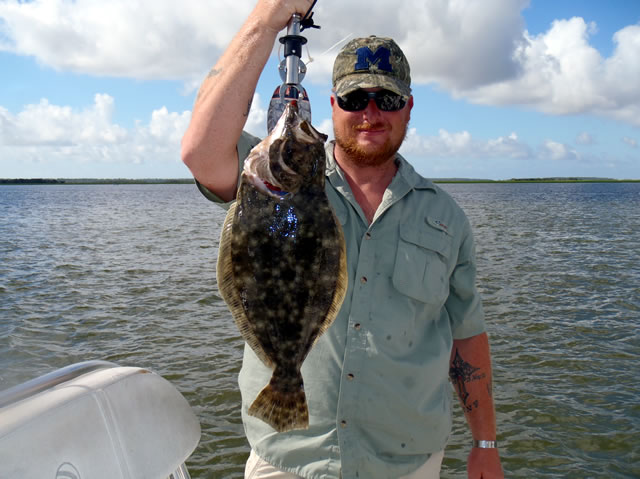 Chris and Kim W.
Sent from my iPad
---
August 2013
Capt Rick,
Jeremy was awesome today and we were really on the fish all day. Ultimately, for my 15 year old son, the shark experience was over the top!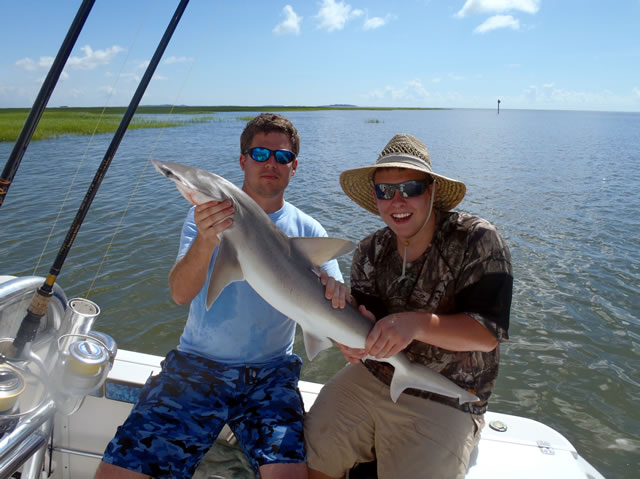 It was a 5 star day and will be hard to beat. Many thanks and I look forward to doing it again soon.
Mark
---
July 2013
Hey Captain Rick! We had an awesome time fishing with you this weekend! We can't wait to come back to the area and come fishing with you again!!!
You were absolutely right about the trout! They were delicious!!! Here are some of our photos!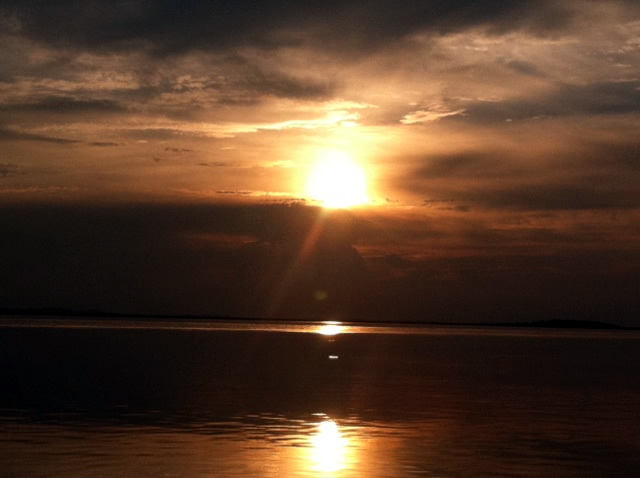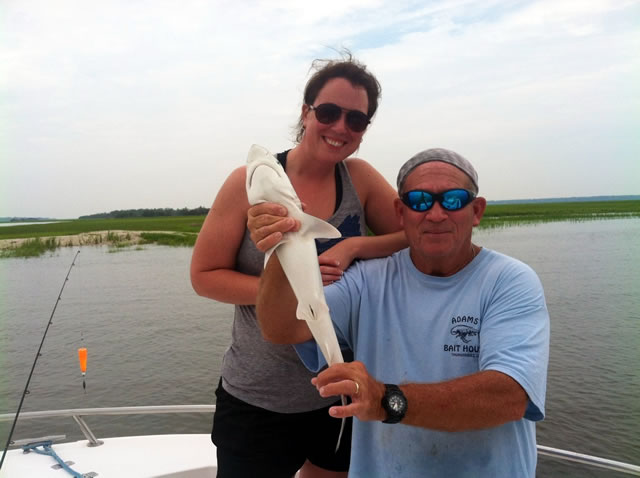 Thank you again!
Linda and Chris
---
June 2013
Rick,
Thanks so much for your expertise and hard work. We really enjoyed spending the day with you. Below is a brief note for your website or promotional materials.
While visiting my son at Ft. Stewart Ga, I made arrangements to go fishing with Capt. Rick of Thunderbolt Charters. What a great decision that was. Capt. Rick was on time, well prepared and very reasonably priced. I have been on a allot of fishing charters throughout the years and some of those experiences have been less then enjoyable do to lack of knowledge of the waters, bad attitudes of the staff etc. Not so with Capt Rick. His boat and equipment were well maintained and his knowledge of the local waters outside of Savannah were of an expert nature.
Cpt Rick worked very hard and he was just a joy to be around all day. It is clear that he enjoys his job and is very good at it. He is patient and it is very clear that he will do anything to make your fishing trip a successful one. In a little over five hours we caught about 30 fish and a shark. Considering the water, tide, and weather conditions this was nothing short of miraculous.
The only reason that I picked Cpt. Rick out of a dozen other charters in the area was that he actually takes the time to keep his website current and he responded to phone messages and emails in a timely matter. These are the signs of a well run, detail orientated individual and it translates into a first class experience with a knowledgeable and expert fisherman and guide.
I enthusiastically encourage you to pick Thunderbird and Cpt Rick for your next fishing charter. You will not be sorry.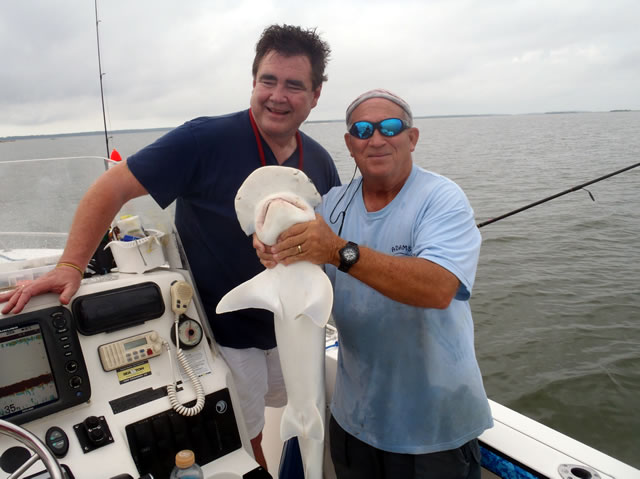 Paul Ciolino
Chicago, IL.
---
May 2013

Captain Rick, thank you so very much. Your attention to my young sons was unprecedented and just made their whole day. They have talked of this the whole afternoon.

We all had a awesome day on the water with you despite the wind and it has been the highlight of our visit.
God bless, Troy Rider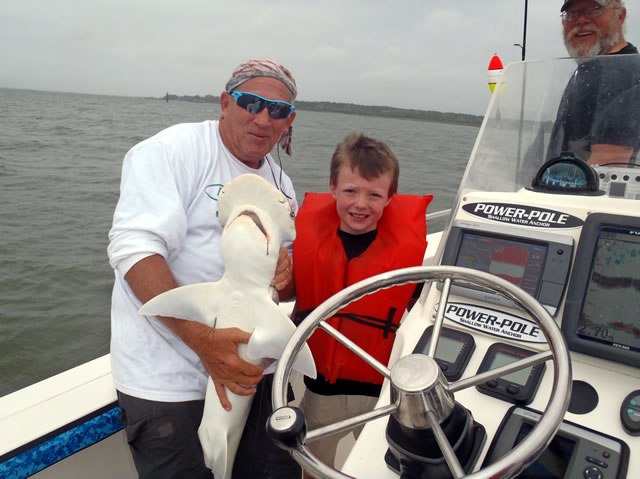 ---
Sept 2012

Thank you for a Great Day of fishing under the weather conditions. We all had a great time. I am looking forward to our next trip and we plan to go with you. Keep up the good work.

Photos look good, too.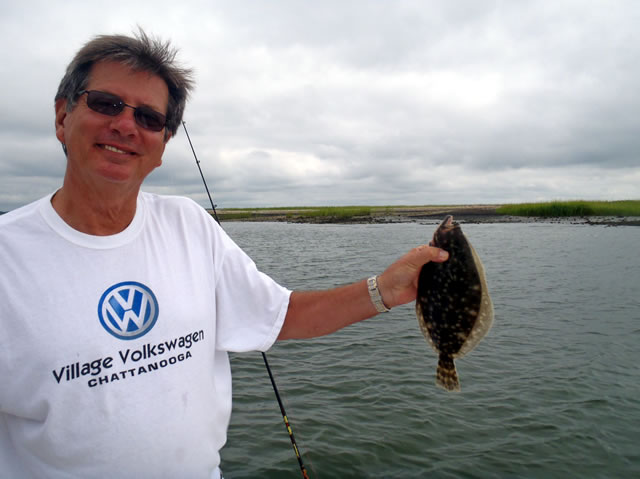 Gil Jones, President
Chattanooga, TN 37412
---
July 2012
Hello Captain Rick,

I wanted to make sure I got back with you about how the shark came out. We marinated it in salt water with lemon juice over night in the fridge. It got most of the shark smell out of the meat. There was still a small trace of it when we cooked it but we couldn't taste it. Threw it on the grill with some other things and it was fantastic. We read that the only way to get totally rid of the smell is to bleed it right after it's caught. That would have been pretty tough to do.

Again, thanks for the trip! We hope to see you soon.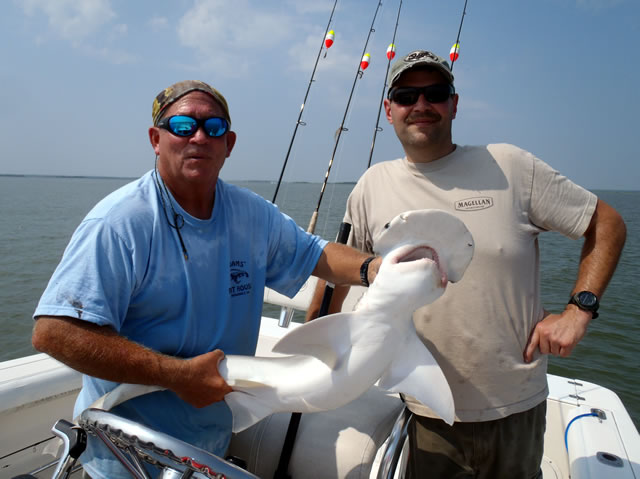 Best Regards,
Jeff Blalock
---
August 2011
Hi Captain Rick,
My family had a blast- that's all that we've talked about since we got home. They want to come back and fish again with you as soon as possible. Jeff loved being able to do this with the boys- it really meant a lot to him to have such a great experience. Thank you so much for all of your hard work - they all said that it was beyond their expectations. I will check with Anna to see if she has any pictures and if so I'll send them to you. Thank you again and we'll see you soon.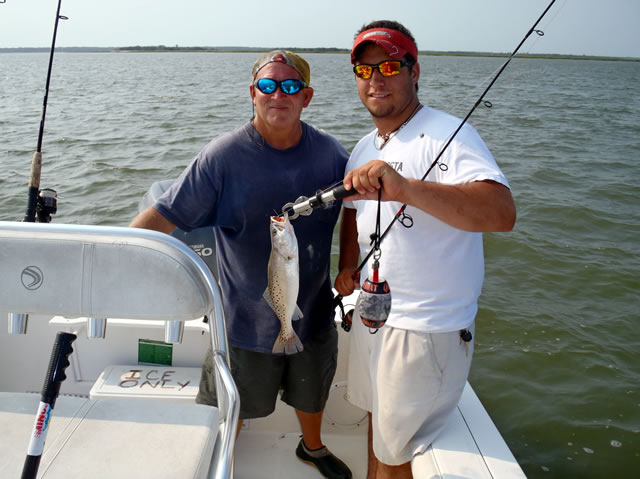 Denise
---