Island Outboards Inc.
Copyright © 2016 Thunderboltcharters All Rights Reserved.
Email Brian
Back to Main
---
If you are looking to repower an existing boat go see Brian Fritts owner of Island Outboards inc. Brian has been in the boating business for over 24 years and can handle any issue you might have with your boat.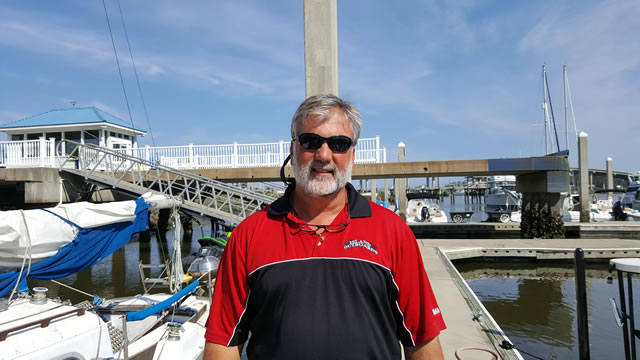 Pictured above is Brian who had come by Bahia Bleu marina, to check out the work one of his 3 professional mechanics had done. I recently purchased a 2016 Yamaha 250 HP SHO engine from Brian.
Here is a few reasons to purchase an engine from Island Outboards
1. Been in Business for over 24 years.
2. Expert Yamaha certified Mechanics (3 on staff )
3. Service after the Sale ( BIG ONE ) . Brian understands about how you need to use your boat when you need it and won't put you off. He has your back on the water
4. Competitive Pricing. Give him a chance on a Job quote or New engine quote.
5. Office manager. **THEY WILL ANSWER THE PHONE AND CALL BACK**
6. Local. When you need service and you will, they are here, not 55 miles out of area

The list could go on and on. But if you depend on your boat for charters, or anything else, they keep you on the water!