---
10/27/2013
Capt. Rick had a 6 hour trip with John H. We departed the dock at 7:30 am and picked off a couple trout here and there. The water temp was 68 degrees and the air temp was about 43, it was very chilly! One thing that attributed to a great day, was the water clarity was a 10 on a scale of 1 to 10, it was beautiful.
John connected with a decent bonnethead shark that we landed and released. We moved around some more and once the tide started moving we got onto the Fall Trout Bite. We both fished and finished the day with 21 speckled sea trout that we kept and 2 redfish kept and 3 whiting released as well as 2 bonnethead sharks released, 1 large and 1 small. John was an excellent angler who needed very little instruction fishing with the Midcoast Nexxas Popping corks.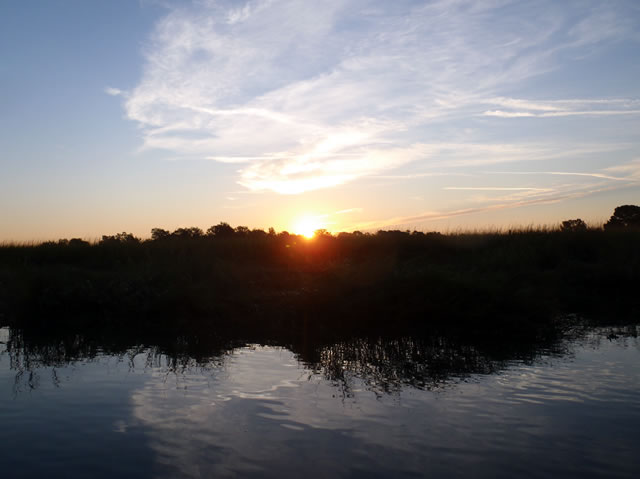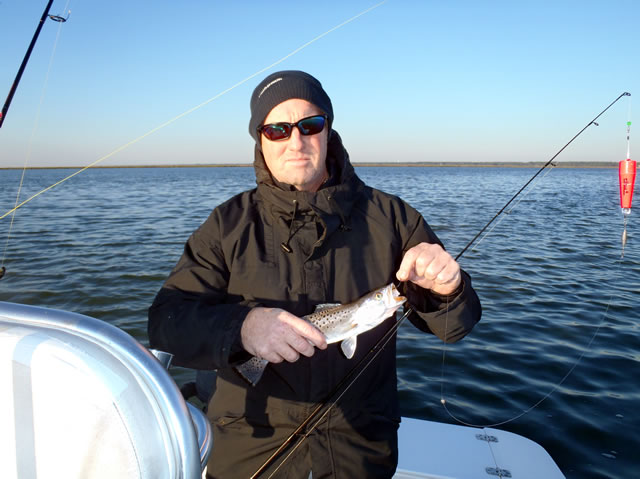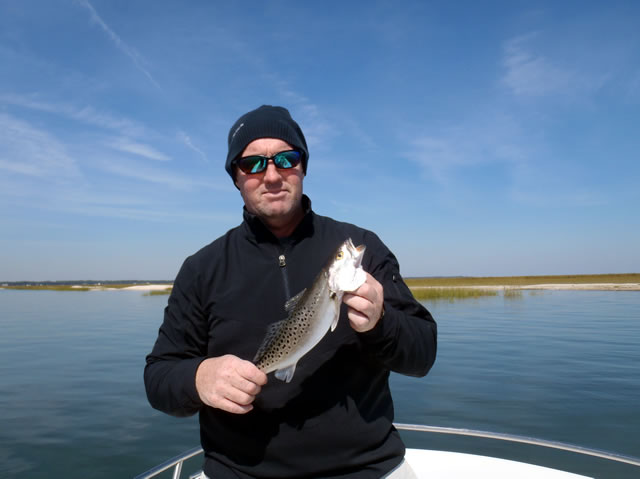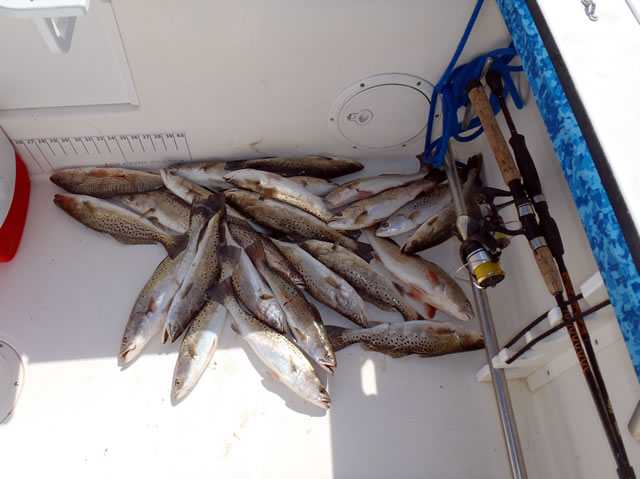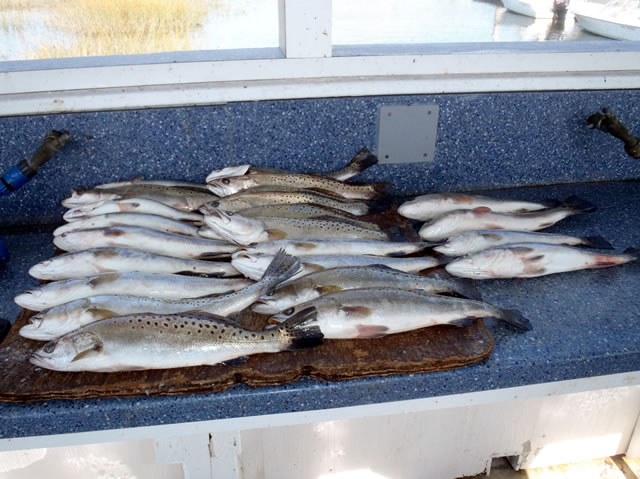 ---
10/26/2013
Capt. Jeremy had a 6 hour trip with Jeff,and 2 of his friends from North Georgia. I took them last month and we did well. Today the catching was very good and they extended the trip to 8 hours. Capt. Jeremy reported the water and wind conditions much like yesterday, with a water temp of 68 and very clear. They found the speckled sea trout and kept 20 trout, 4 redfish, 2 whiting and 1 flounder. They also caught and released a nice spinner shark and several other trout that were undersized. All in all a great fishing day and we look forward for them coming back. They were exceptionally good anglers and missed very few bites!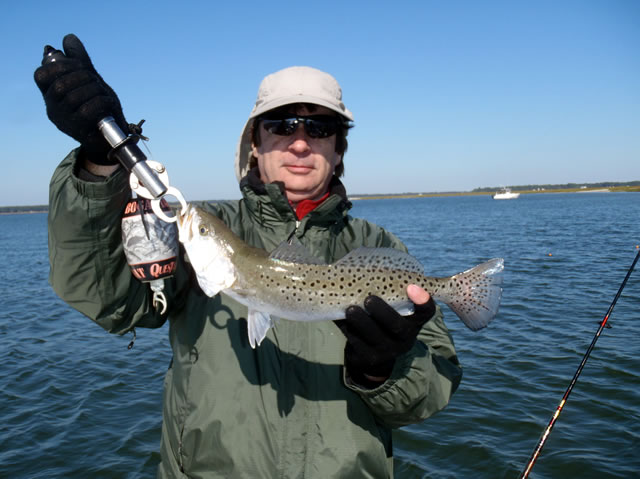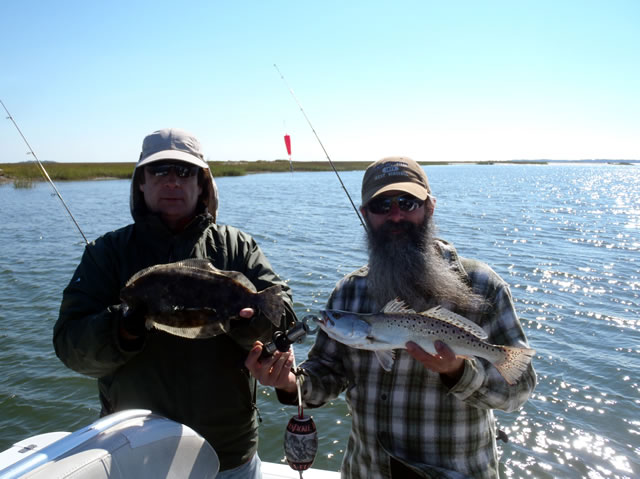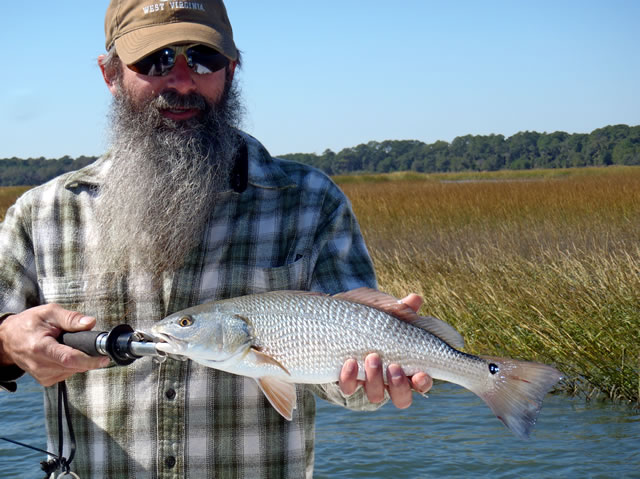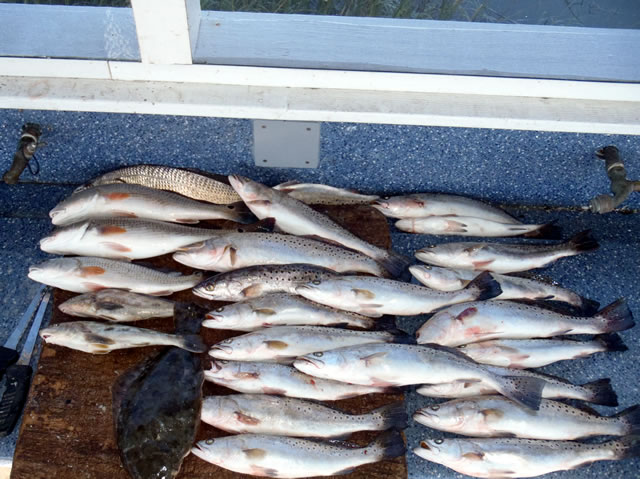 10/25/2013
Capt. Rick had a 6 hour trip today for Miss Judy. It was a 2 person 6 hour trip. I had Ken and his son Ken and they were very good anglers. Air Temp was low 50's and the water temp was a solid 68° . Had some difficulty getting bait, this morning, but was able to get a couple quarts at Bull River Marina. We left on time at 7:30 am. Had to hit a couple spots before we found them. Had doubles and one trout after another. Excellent bite and the anglers were good, didn't miss many. Also caught and released 3 or 4 bonnethead sharks and had a spinner shark break the line at the boat on the last cast. Finally tally was 23 speckled sea trout kept, 1 whiting kept and about 25 short trout. Good day on the water. Left for Judys in the dark this morning.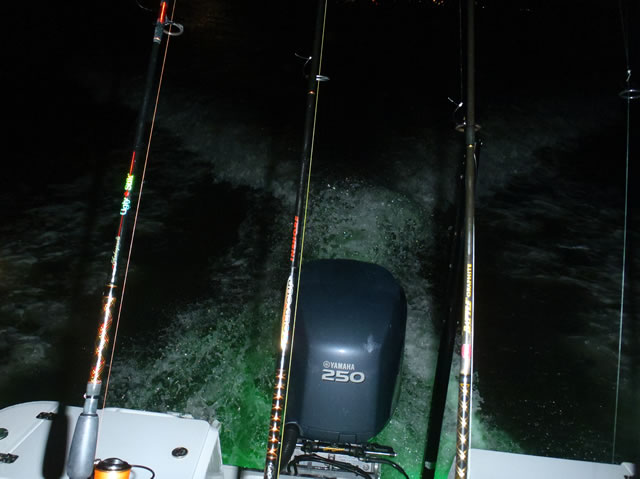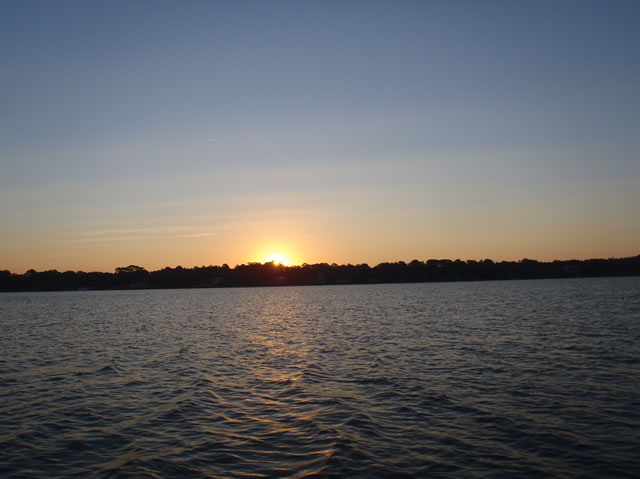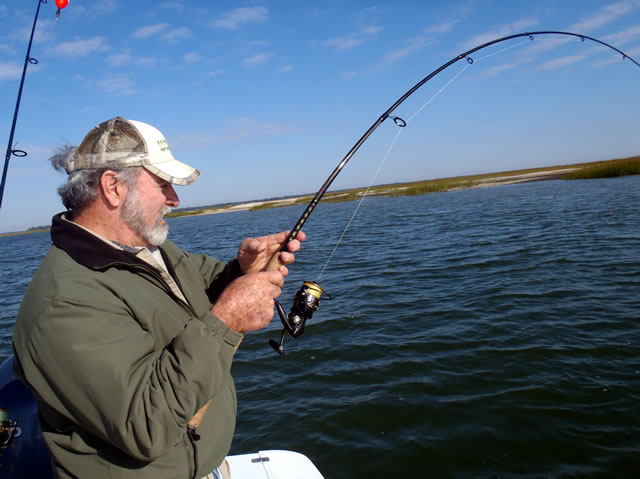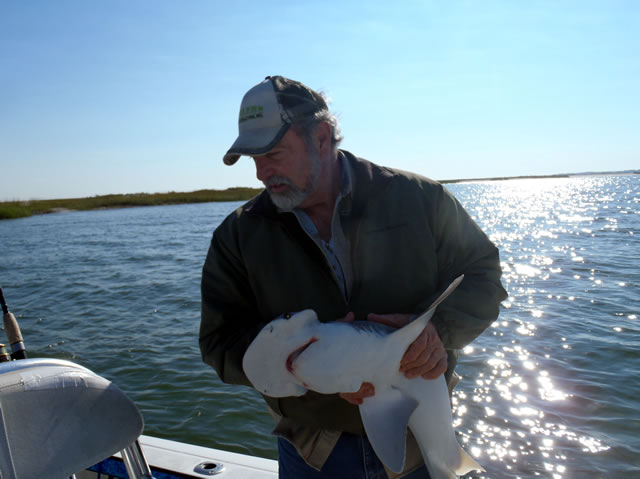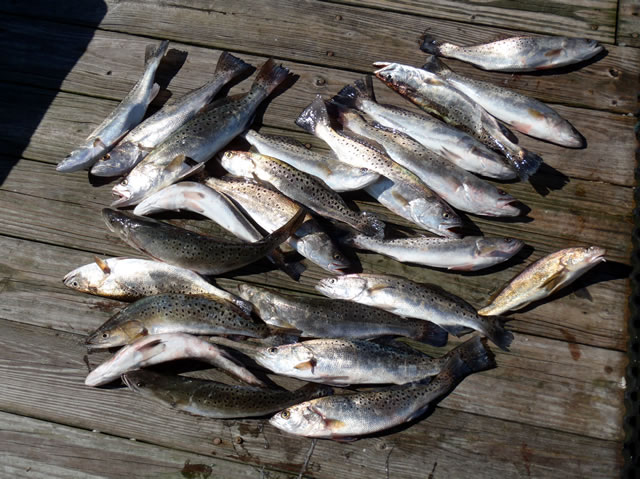 ---
10/14/2013
Capt. Jeremy had a 6 hour trip today With Tammy, Dan and Jill. They departed the marina at 7:30 am. Water temp was 74° but the wind was blowing strong out of the Northeast. However the fish action was very good. Capt. Jeremy said they were all excellent anglers. They kept over 30 whiting and 11 trout, 1 flounder and released a nice bonnethead shark.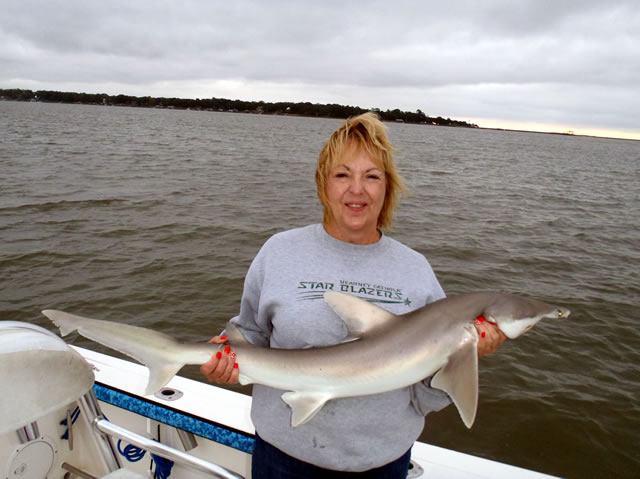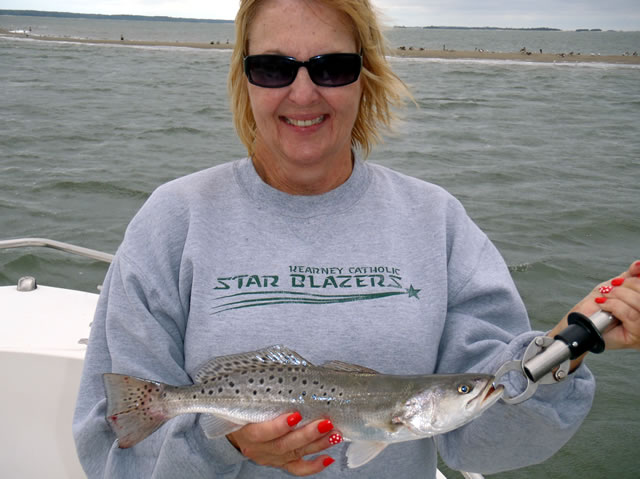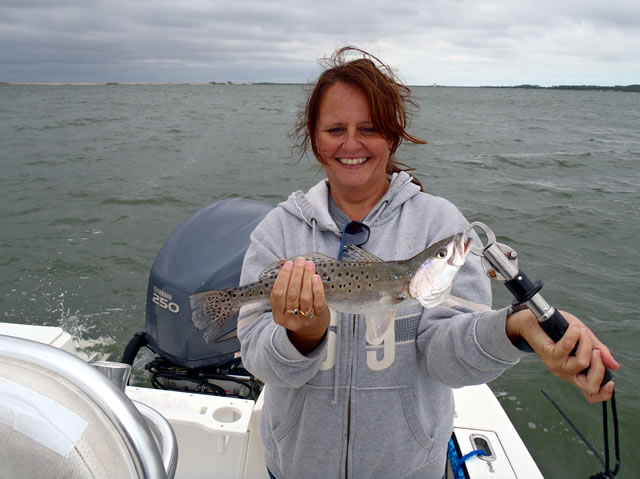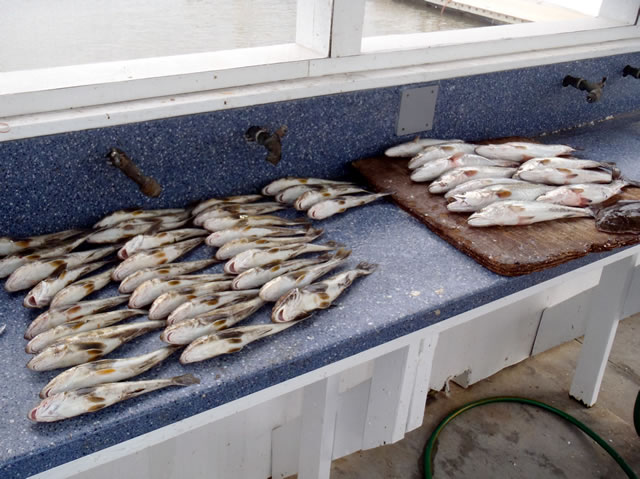 ---
10/13/2013
Capt. Rick had a 6 hour trip today With Terry and his son Jason and friend Andrew. Went to a different area looking for larger redfish, but didn't get them. Had steady action for all 6 hours. Water temp was upper 70's and clear to stained at most places. On one drop we released about 30 summer trout. The limit is really low for those, 1 per boat. We also kept a few speckled seatrout and about 45 whiting. We released a very large bonnethead and saw quite a few in the shallows. These guys were excellent anglers and plan on returning.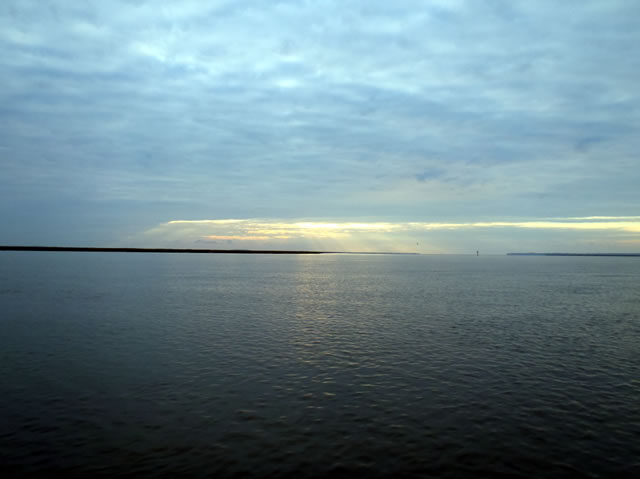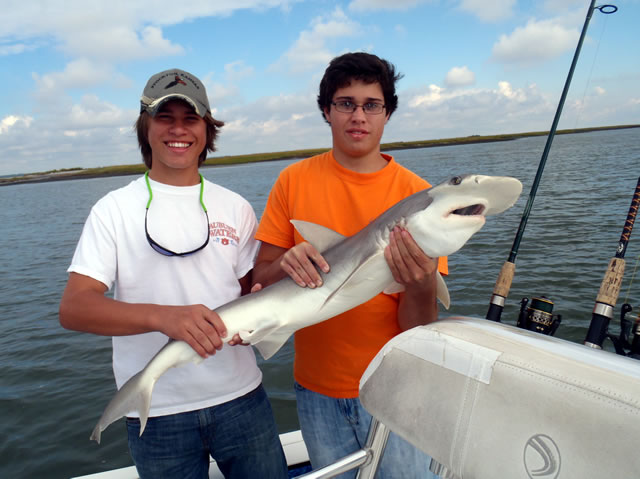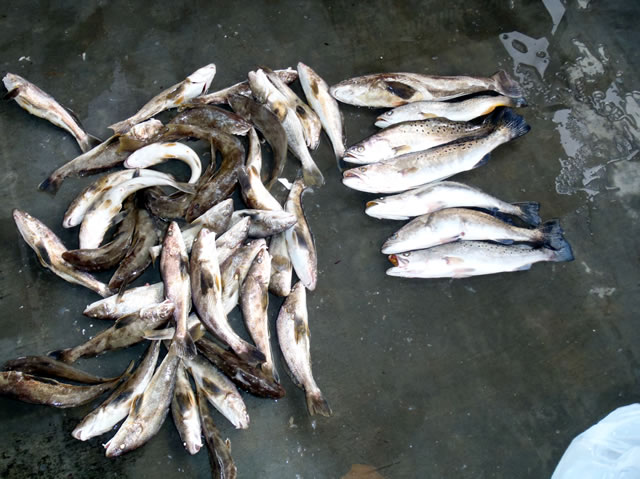 ---
10/12/2013
Capt. Jeremy had a 6 hour trip today With Terry and his son Jason and friend Andrew. Action was slower today than earlier in the week. This could be due to the water temps creeping back into the upper 70's. A sign that the water is warmer, is the fact that they caught and released 5 bonnethead sharks. They had to fish through some fish that they were not targeting. They caught a lot of pinfish, ladyfish and croakers. They did keep 5 slot redfish and a couple speckled seatrout. Capt. Jeremy reported that they were excellent anglers. I have the pleasure of fishing with them tommorrow!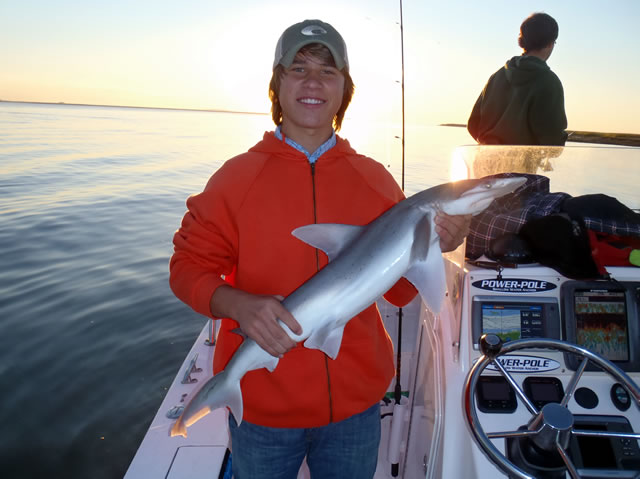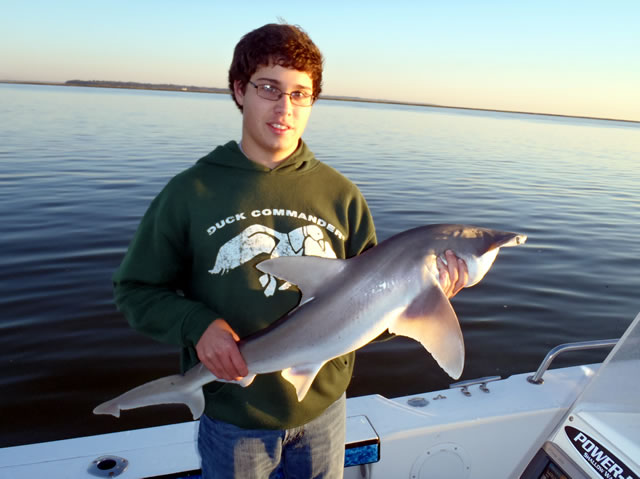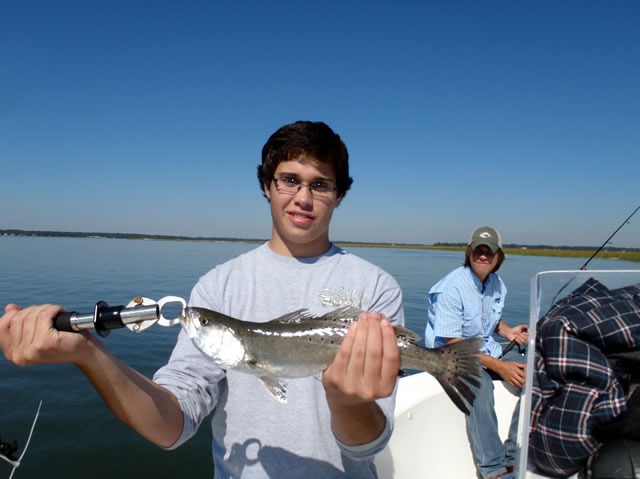 ---
10/10/2013
Capt. Jeremy had a 4 hour trip today for BULL RIVER MARINA, with Haley and her dad. They departed at 10am and fished the end of the incoming and the beginning of the outgoing. Water temp was stained due to fast tides. Water temp was 78°. They kept a few fish for a meal today. Capt. Jeremy reported that they were both excellent anglers and were fun to fish with.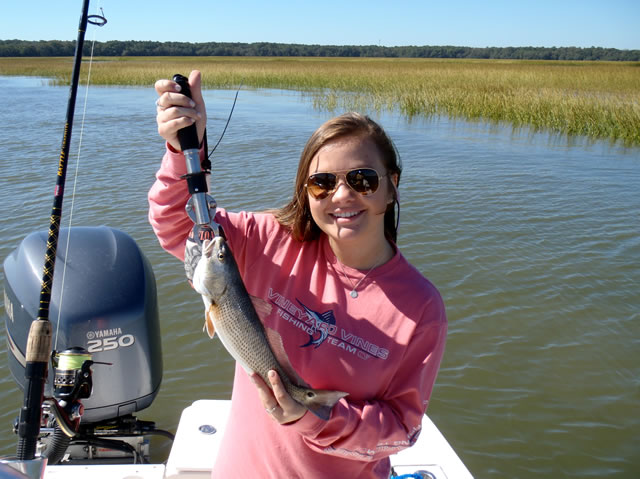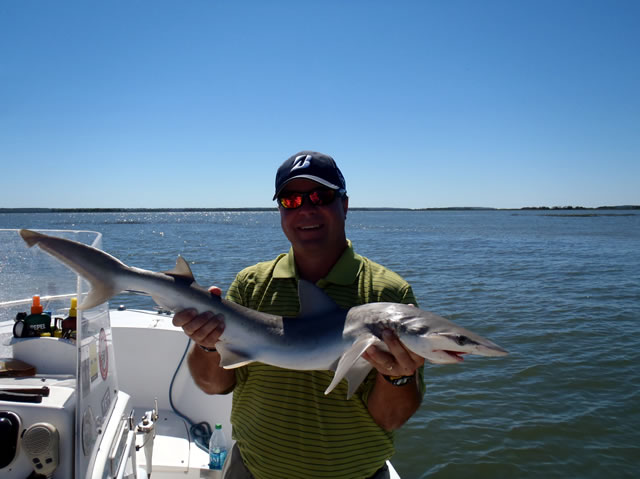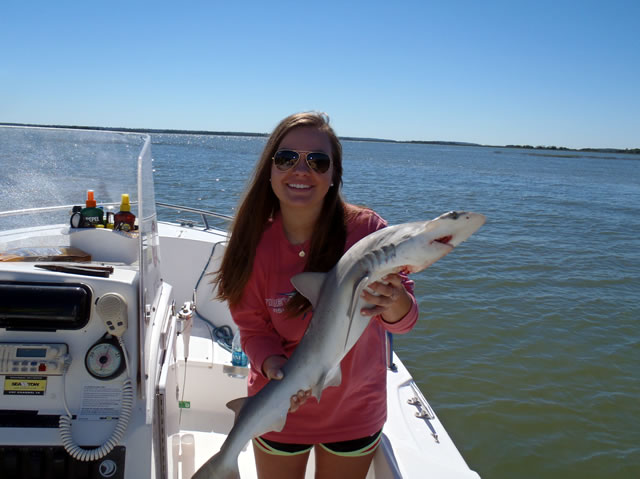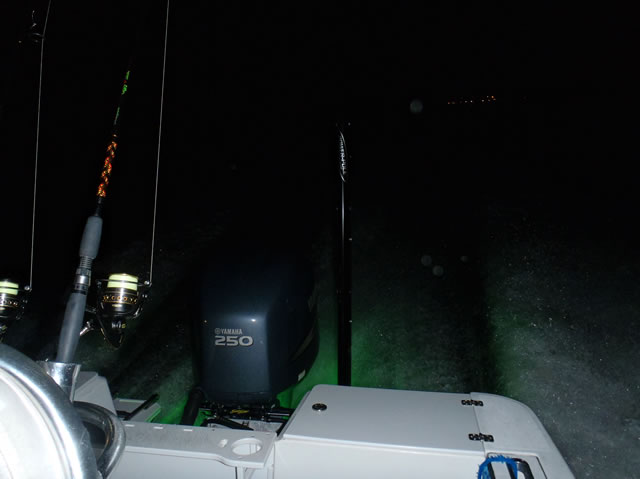 ---
10/06/2013
Capt. Rick had Mary and Marsha, sisters for a 6 hour trip. We left Bahia Bleu around 7:30 am. Really foggy, but the water was clear. Currents were swift but we found some good water to fish. Had action at almost every stop. This was a release only day. Water temp rose to 77° once the fog lifted. Both ladys were excellent anglers and had no trouble casting. We caught a mangrove snapper, several keeper sized speckled seatrout. Also caught several redfish that were in the slot. Managed 1 bonnethead shark and a flounder that I dropped back in the water . The ladyfish were also abundant. All fish caught under popping corks with live shrimp.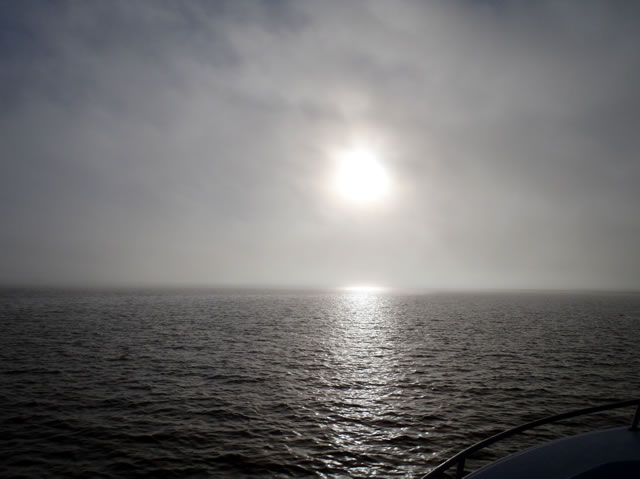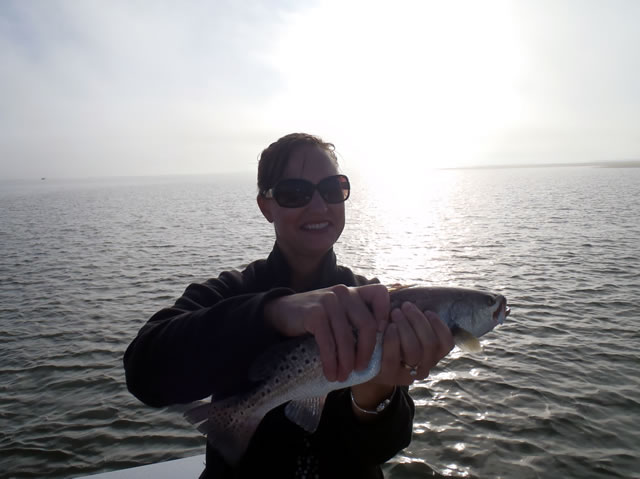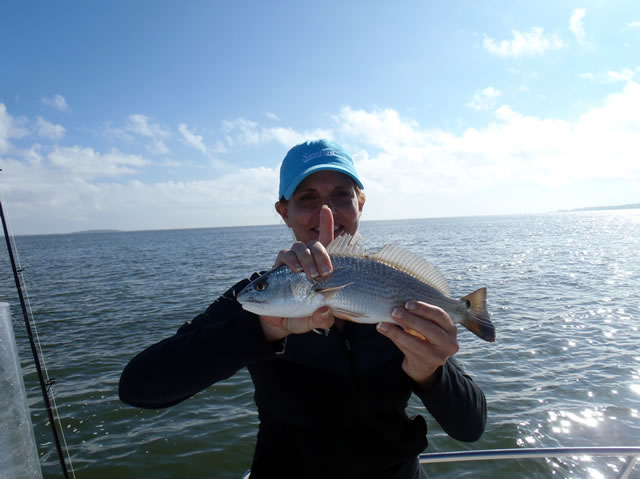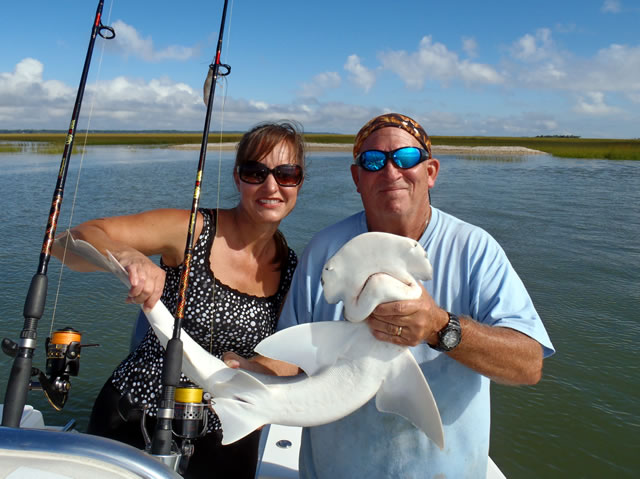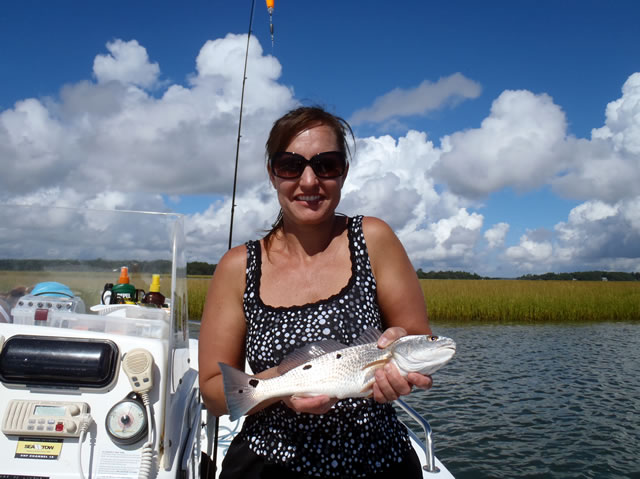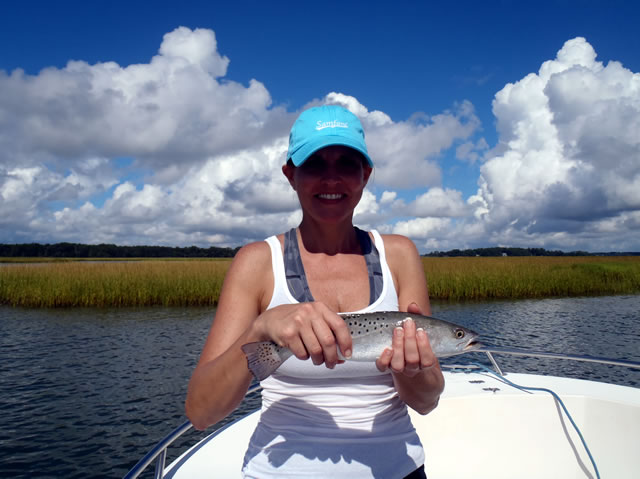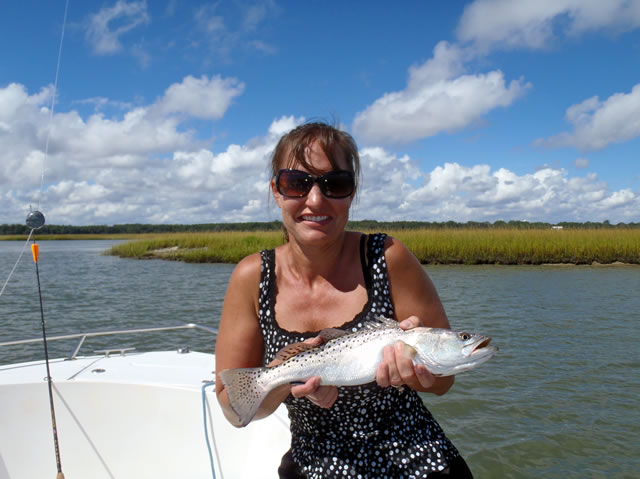 ---
10/04/2013
Capt. Jeremy had Sean and his 2 young boys, Michael and Johnathan today for a 6 hour trip,departing at 7:30 am. Capt. Jeremy reported water temperature at 74° . Water temp has crept up a degree or two since last trip. Extreme fog to start the day plus fairly high tides. Water conditions were stained, but very fishable. Capt Jeremy reported catching a mixed bag of fish. Ladyfish, bluefish, some redfish and Trout as well as a short flounder. Today was a release day, so they didn't keep any fish. Capt Jeremy reported that some of the bait stealers came back ( pinfish, and Croakers) and that the trout were smaller than a couple days ago.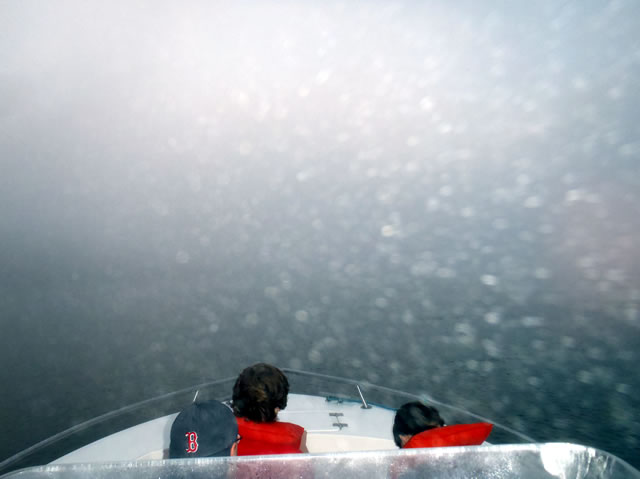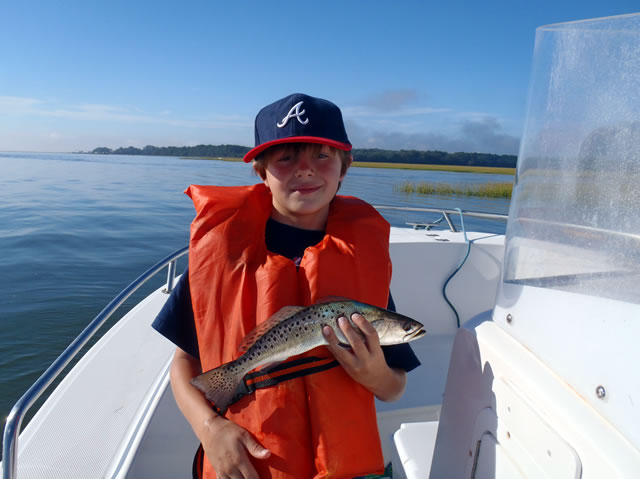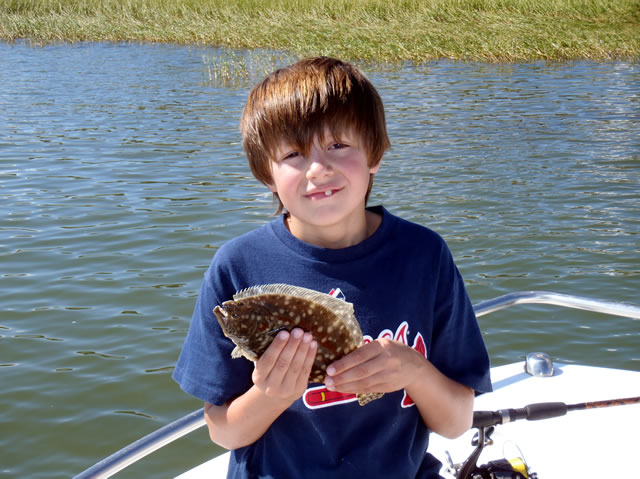 ---
10/02/2013
Capt. Jeremy had Josh and his wife today for a 6 hour trip,departing at 7am. Capt. Jeremy reports that they were both very good anglers. Water was very clear and pretty calm today. Water temp was very low 70's and the air temp was pleasant as well. They fished Wassaw sound and used popping corks and live shrimp. Had action all day and kept 8 speckled seatrout, (1) that was 20 inches and 4 redfish and 2 nice whiting. A great start to October.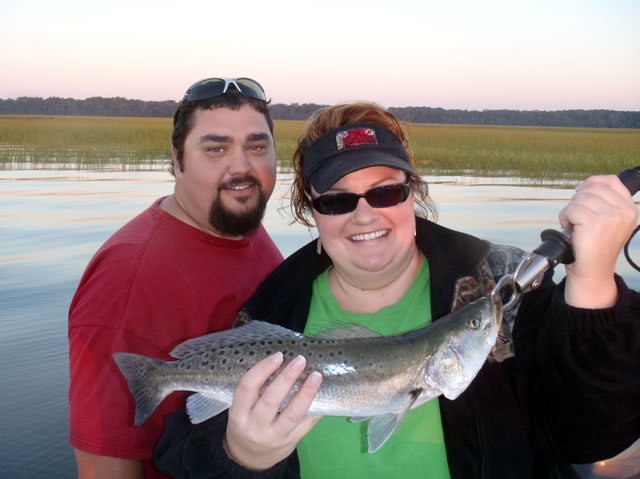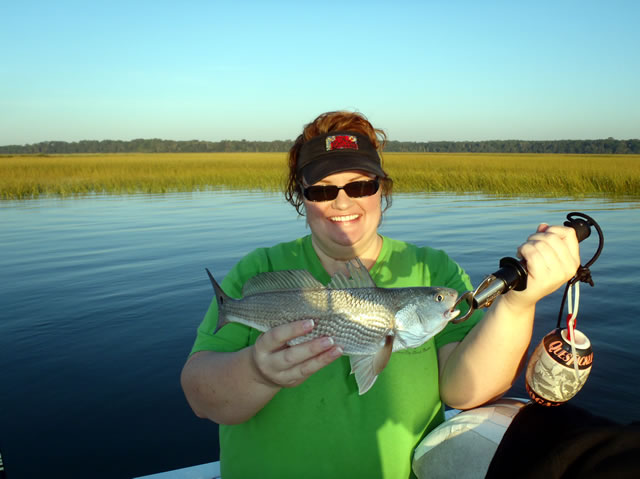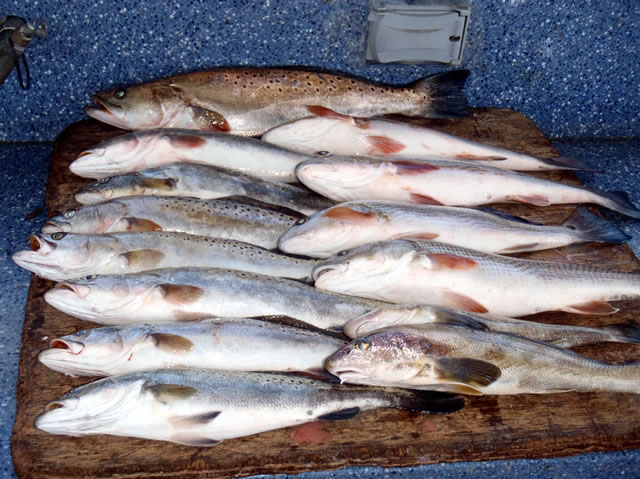 ---
Copyright © 2013 Thunderboltcharters All Rights Reserved.