---
05/26/2013
I had a 4 hour 3 person trip today for Miss Judy Charters. Conditions were much better today than yesterday. We departed Miss Judys Dock at 6:30 am and had to fish through over 25 large ladyfish to get a few trout going. We missed a few Trout, kept enough for 1 meal. Morgan caught a fair size bonnethead that they kept as well.We did pretty good today considering we are on a full moon and had 1 adult and 2 children.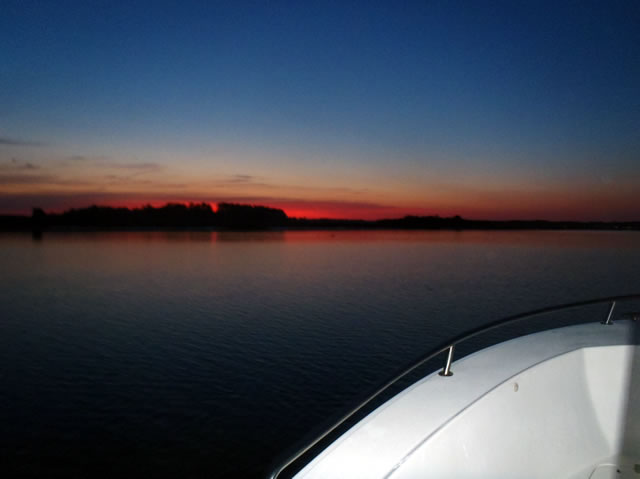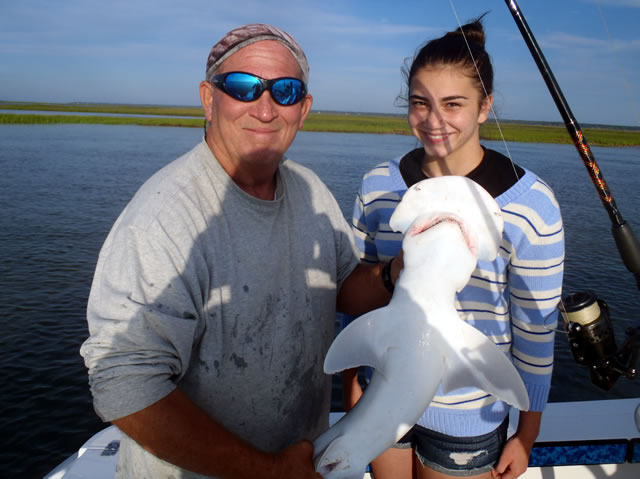 ---
05/25/2013
I had a 4 hour 4 person trip today for Miss Judy Charters. We struggled to get any kind of bite going. Wind was out of the northeast at 20 knots and the air temperature dropped to low 50's. Was unable to fish Wassaw sound area at all.Besides a cold front that passed, we are also on the cusp of a full moon.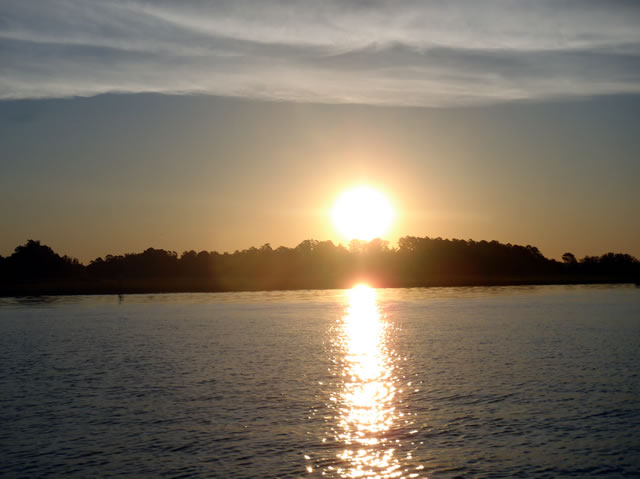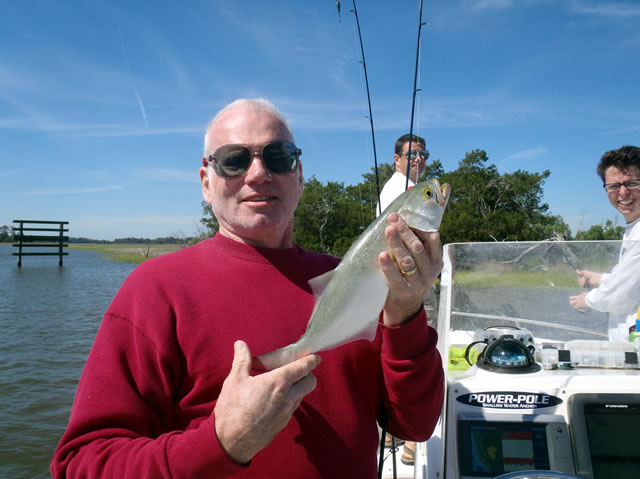 ---
05/19/2013
I had a 6 hour 2 person trip today with Jen and his Sarah. These 2 ladys could really fish. Started off at 8am with a 10 knot southeast breeze. We fished the last hour and 1/2 of the outgoing tide, then we fished the incoming, almost all 6 hours, but decided to come in about 30 minutes due to storms forming around us. Had a lot of action with trout and sharks during the outgoing and trout and alot of ladyfish and blue fish during the incoming . We kept 16 quality speckled seatrout and 1 bonnethead shark. All in all a good day of fishing with 2 talented anglers.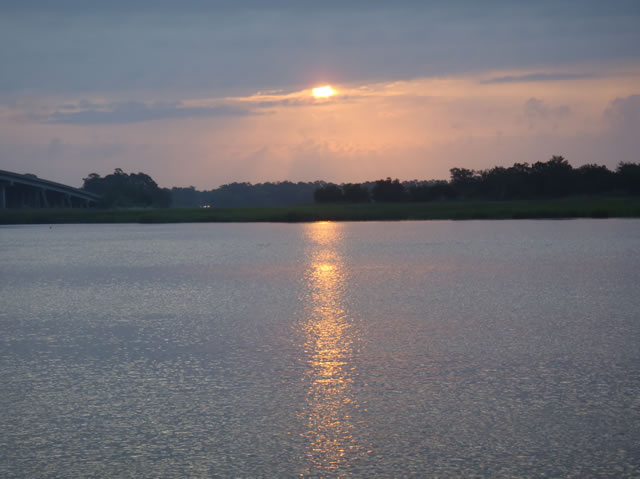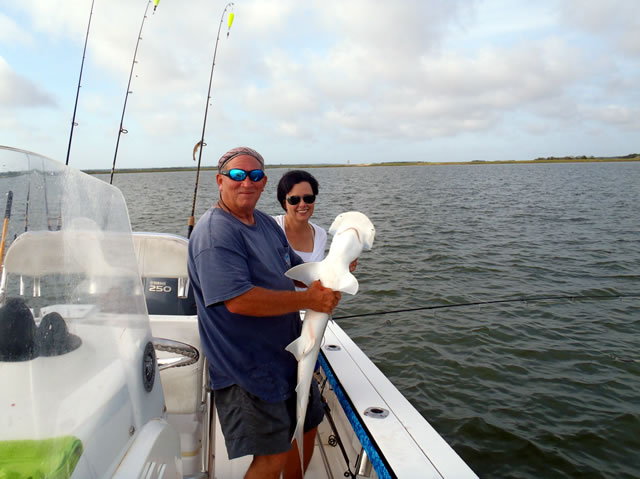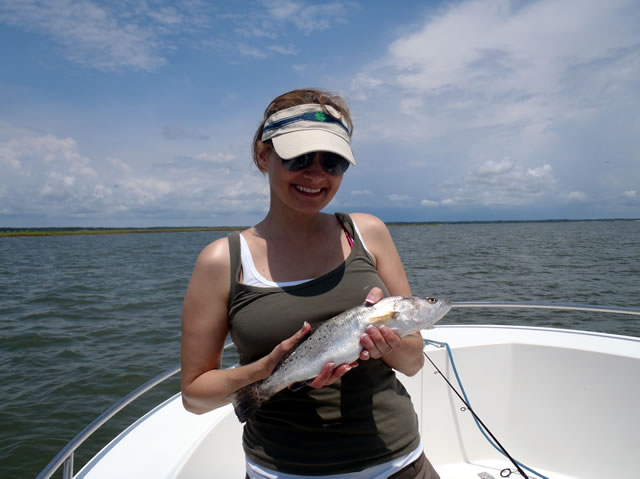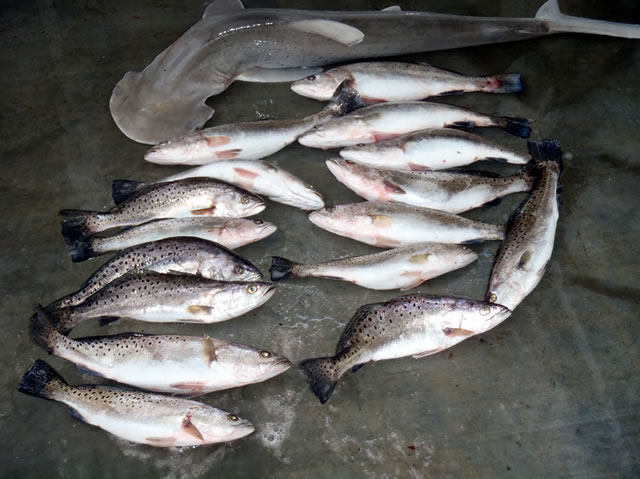 ---
05/18/2013
I had a 6 hour 2 person trip today with Kevin and his Dad. Water temp was in the low 70's and the wind held off until around 11am. However prior to that we had caught a lot of quality fish. We released 3 bonnethead sharks, several ladyfish, several bluefish and kept 11 nice speckled sea trout, the largerst was approximately 17.5 inches. A great day fishing with Kevin and his father.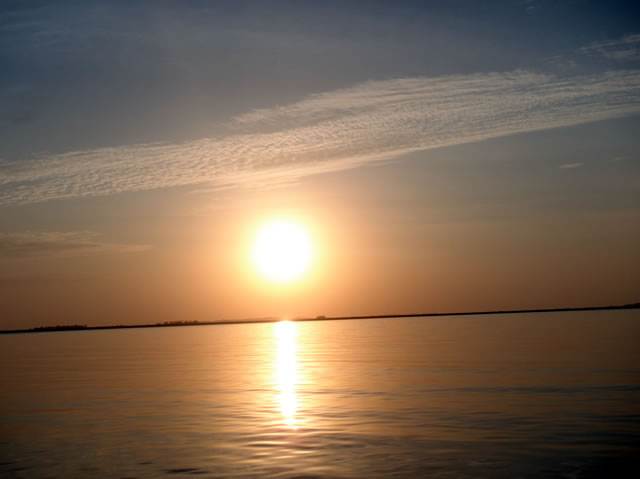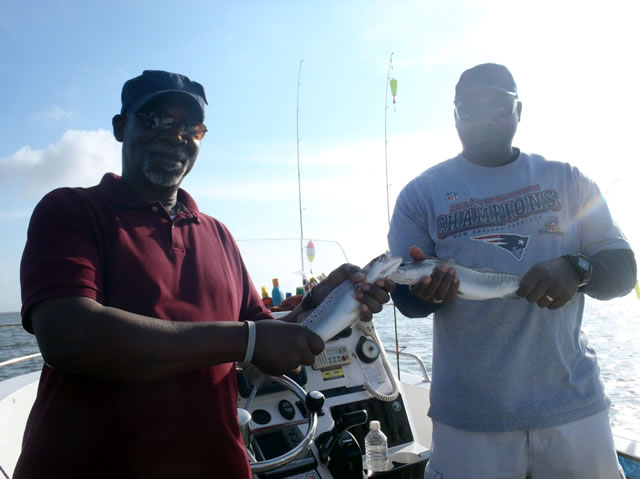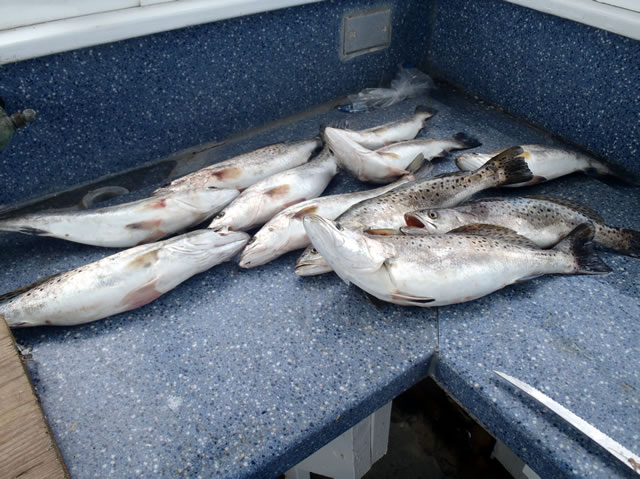 ---
05/12/2013
I had a 6 hour 2 person trip today with Russel and his wife Tina. We fished very hard but didn't do as well as we did yesterday. Caught some bonnethead sharks, speckled seatrout, whiting and about 16 ladyfish. The bait was unable to get past the ladyfish. These fish were all caught in Wassaw Sound on live and dead shrimp. Water temp was in the low 70's.
The wind blew hard out of the west southwest today and was against the tide. This made for muddy waters and tuff fishing. Both were good anglers, but we just didn't get into the trout today. Also today as we were crossing Wassaw sound, we were greeted by a pod of dophins. It is illegal to pet or feed wild dolphins, but these came up to the boat and allowed us to take some pictures.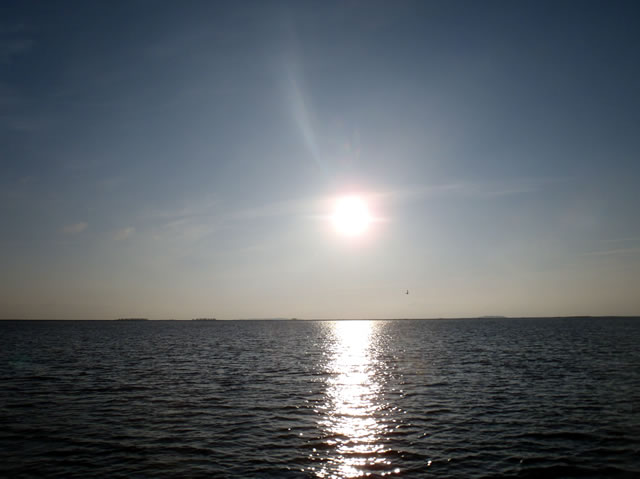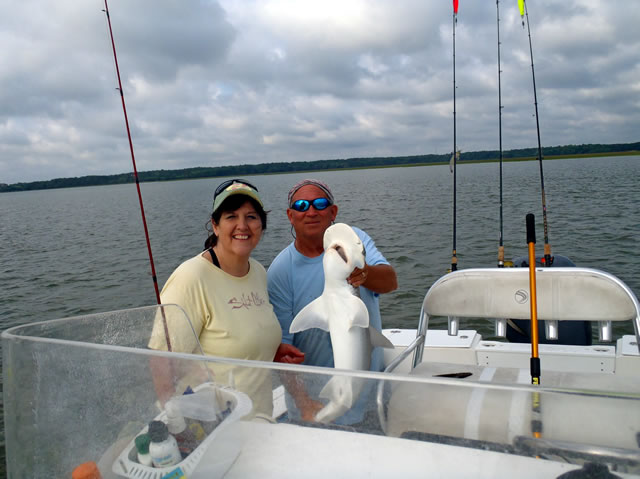 ---
05/11/2013
I had a 6 hour 2 person trip today with John and his son Luke. I had fished with John in November and knew he was a good angler. However his son Luke outfished him today. We caught a number of seatrout, bonnethead sharks, ladyfish, bluefish and Luke caught a nice slot sized redfish. We left the marina around 6:15 am and the water was clear to stained most of the day. Water temp stayed around 70- 71 degrees. The wind picked up near the end of the trip. They fished very hard and kept some for a meal. I had a great time fishing with this father and son and hope to do so again.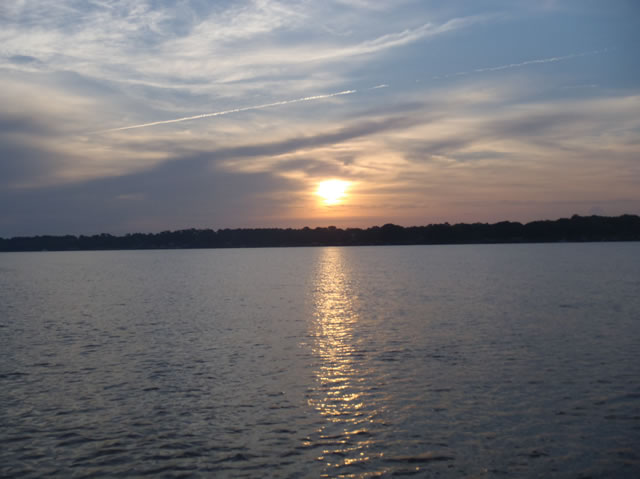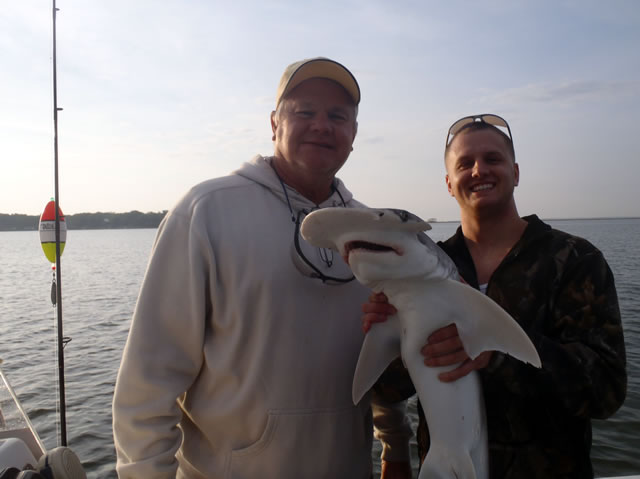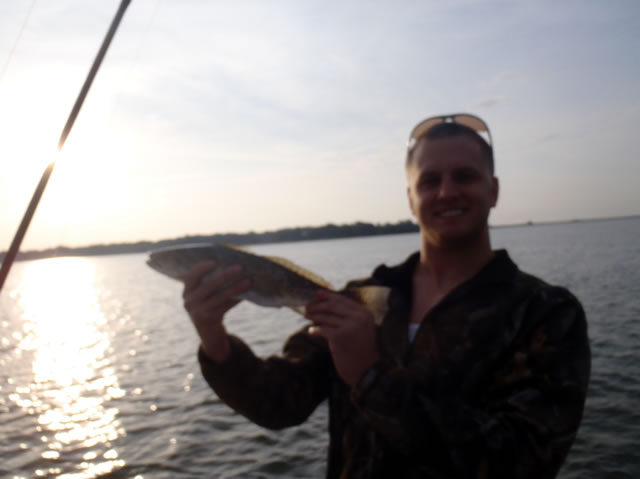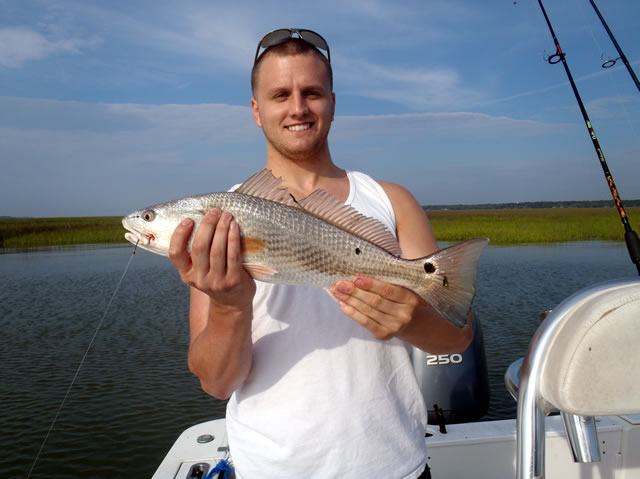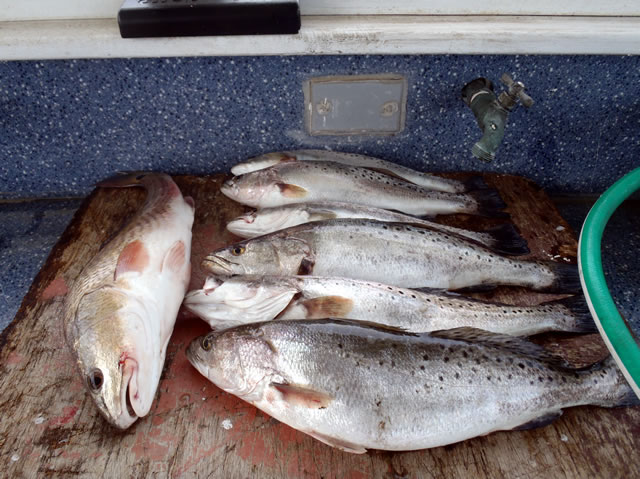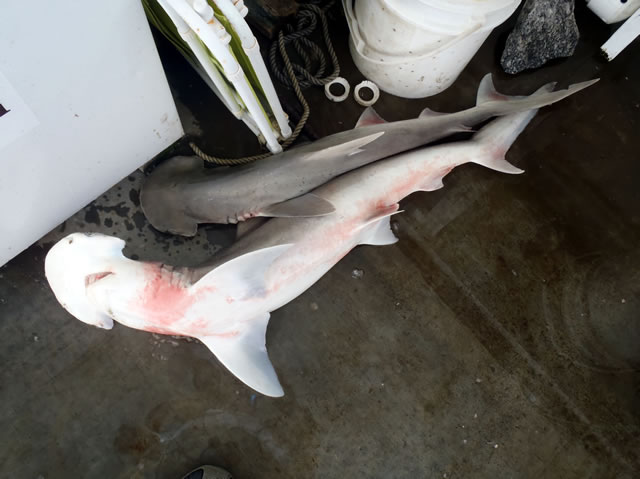 ---
05/10/2013
I had a 4 hour 4 person trip today for Miss Judy. Water temps made it up into the 70's. We departed her dock at 9:30 am, pretty late, but we still did ok. They lost a couple big bonnethead sharks at the boat and Lee caught a very nice 21 inch speckled seatrout. We caught bluefish, bonnethead sharks, speckled seatrout and some rather large ladyfish. Also missed a few fish. All in all a pretty good day for 4 hours.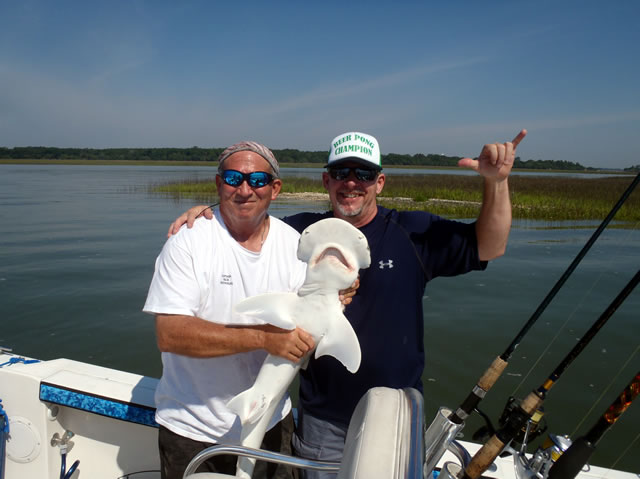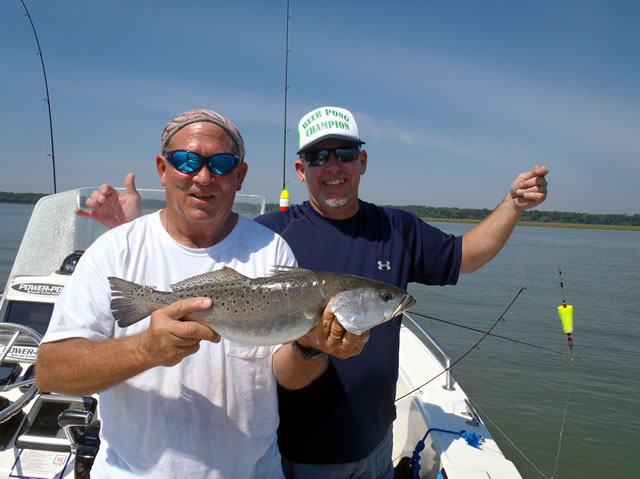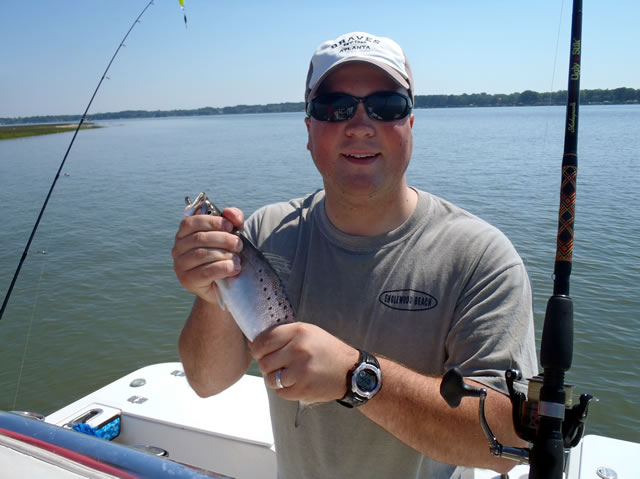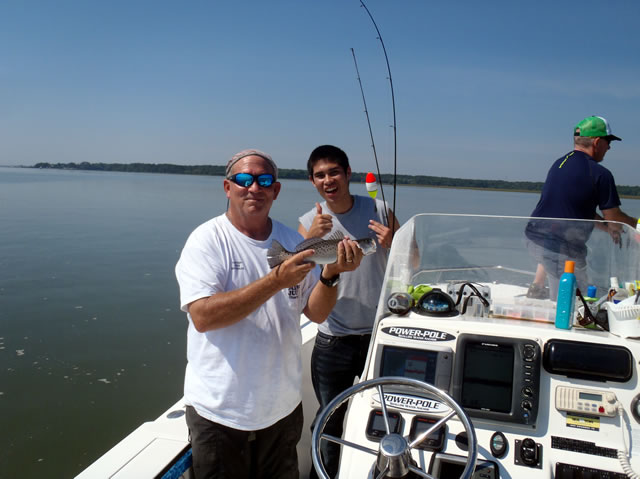 05/09/2013
I had a 6 hour 2 person trip today with Crystal and Jay. They were down here from Tennessee and wanted to do some inshore fishing. Both were excellent anglers and didn't miss very many bites. Water temp started around 68 degrees but did creep on up to 70 before the end of the trip. Water clarity was stained at most drops but we did find some clear water. All fish caught were on live shrimp.

We caught some speckled seatrout, blue fish, bonnethead sharks, lost some atlantic sharpnose sharks and caught a few ladyfish. We only got pictures of the Bonnetheads. I had a great time fishing with both of these anglers. They were very accurate with their casts and learned how to keep a tight line when the wind and tide was opposite.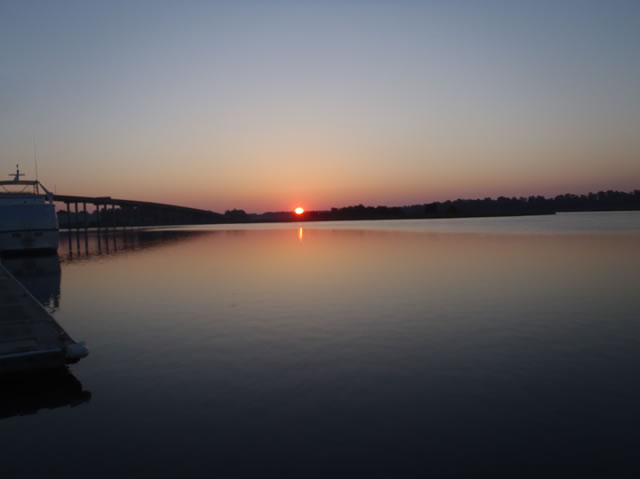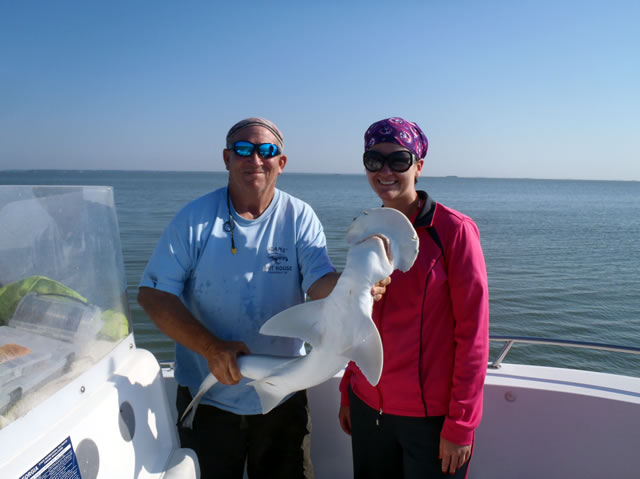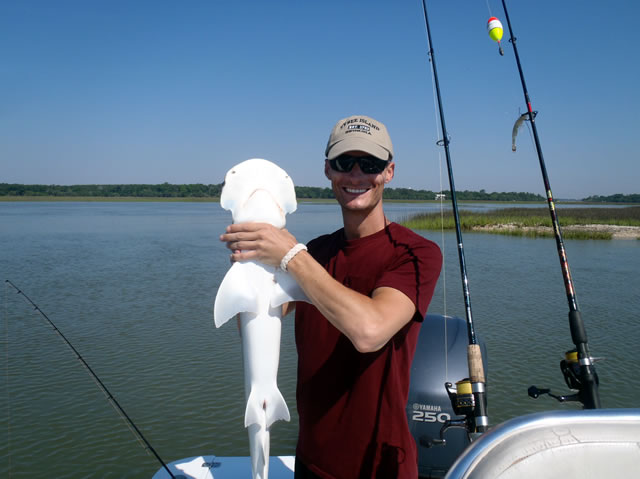 ---
05/02/2013
I had a 6 hour 4 person trip today and again the wind blew like crazy! This is one of the strangest springs that I can remember. We started out later than planned, but we did very well considering we were on the cusp of a gale warning. Water temps have climbed up to the low 70's which is a good thing. I had Troy, Dawn and two small boys, Dylan and Jackson. These folks were from Idaho and the boys wanted to catch a shark. Since it was blowing straight out of the NE at a steady 15 knots, I wasn't sure if I was going to be able to get to one of my shark drops, but we did and it wasn't too bad.
Troy lost a sharpnose shark that cut the line, but Dylan hooked up and landed and released a nice bonnethead. Next Jackson landed a very nice bonnethead that was released. Troy caught a Stingray, that we released as well as a sharpnose shark that was released . Then he hooked and landed a very nice 19 inch speckled seatrout.
Jackson hooked up again with a nice bonnethead that they kept to try on the grill. We went in for a break then went back out where Dawn hooked up and got a sharpnose shark to the boat that broke off. All in all a great day considering the weather.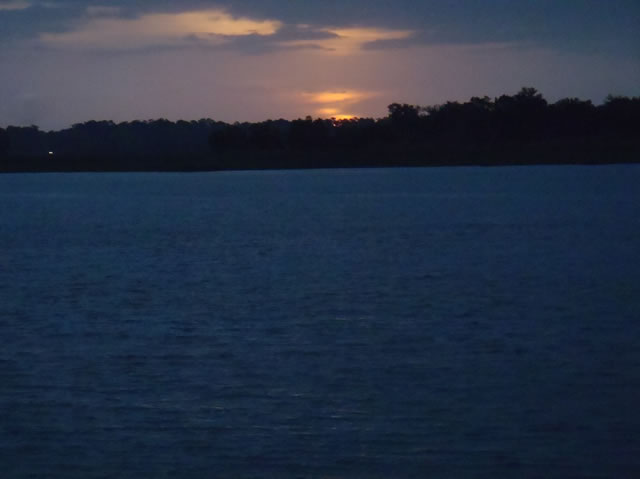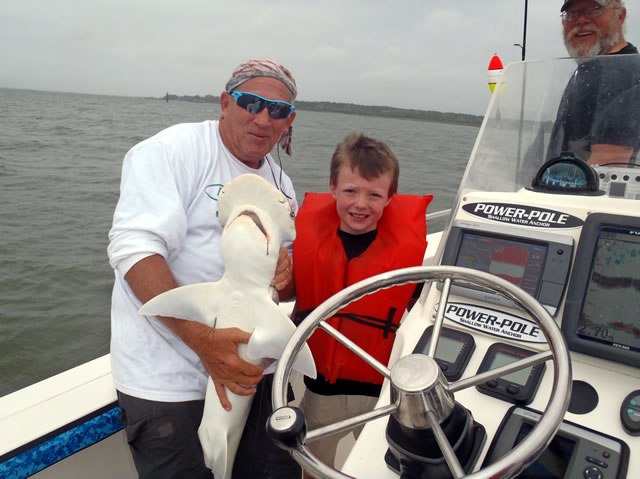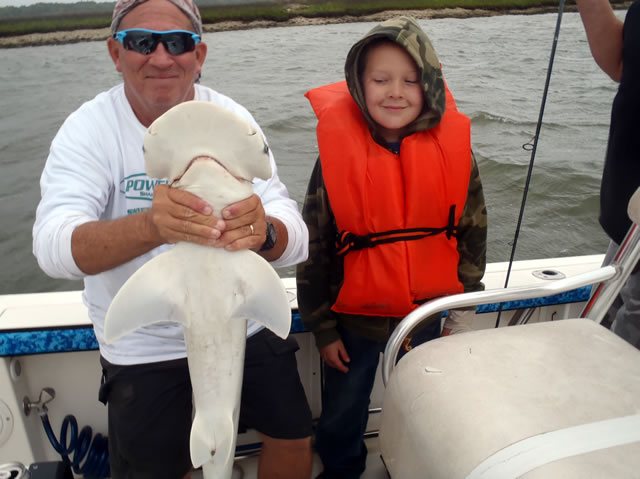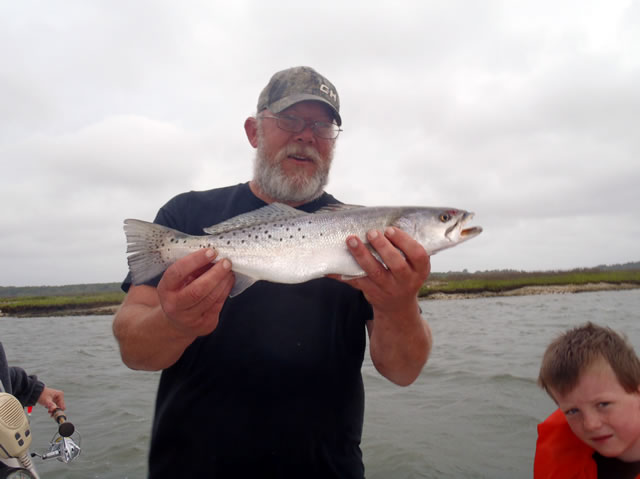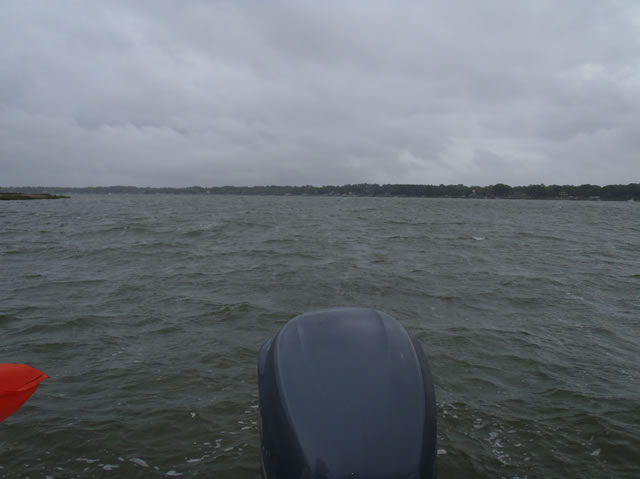 ---
Copyright © 2013 Thunderboltcharters All Rights Reserved.