08/25/2012
I had a 3 person 6 hour trip today with Eve and her brother and Grandfather. We departed Bahia Bleu marina around 8am. Water temp out in Wassaw Sound was 79.8°, but quickly warmed up to the low 80's. Wind was 15 knots out of the northeast. This had the sound rocking and choppy, but the fish were biting. We kept a couple trout, 1 redfish and a bonnethead shark, and released several undersized trout, and redfish. They also caught and released 2 spinnersharks and 2 or 3 more bonnethead sharks. All 3 were excellent anglers. Below is a picture of the sunrise about 45 minutes ahead of the front that pushed in bringing stiff Ne winds.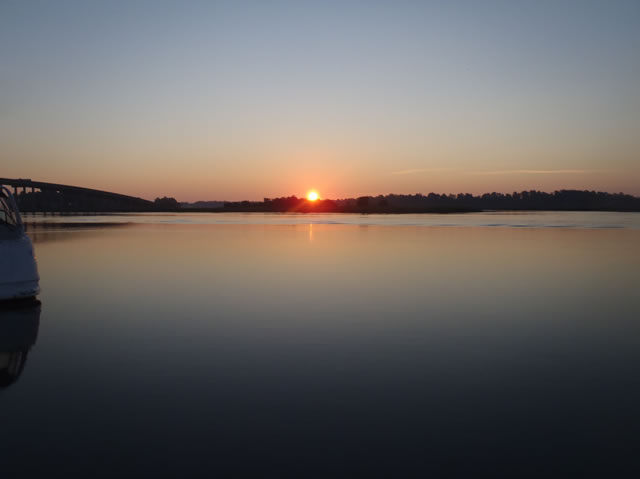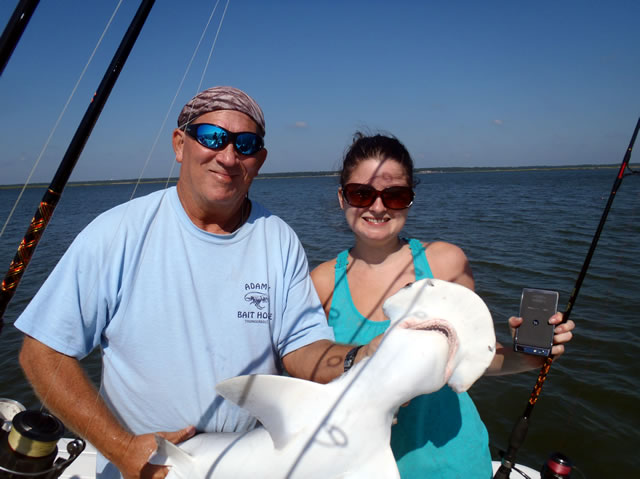 ---
08/19/2012
I had a 2 person 4 hour trip today for Miss Judy Charters. I had Quinton and his wife Cassandra. We left the dock super early as they were flying out of country later in the day. I got a picture of the sunrise, before camera needed recharging. We started out catching trout and quite a few ladyfish, but had the DNR come thru a cut in the river and approach us from the rear. Even though I had a Miss Judy Charters shirt on, they insisted on interrupting this trip to check my equipment and license. In the process they interrupted a very good bite that never resumed after they motored off. We moved to several more locations, but never got a great bite going. We did have a front push through about 9 am that definatly had an effect on the bite. Wind picked up to 15 knots out of the west. We caught a few more trout and ladyfish, but no reds or sharks today. We did have 2 breakoffs on the strike that most likely were sharks, but this was prior to the courtesy inspection of the DNR. Below is a picture of the water running before 6am and then the sunrise.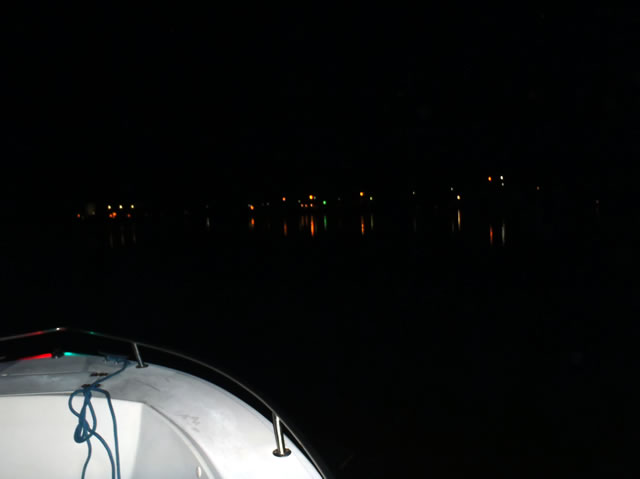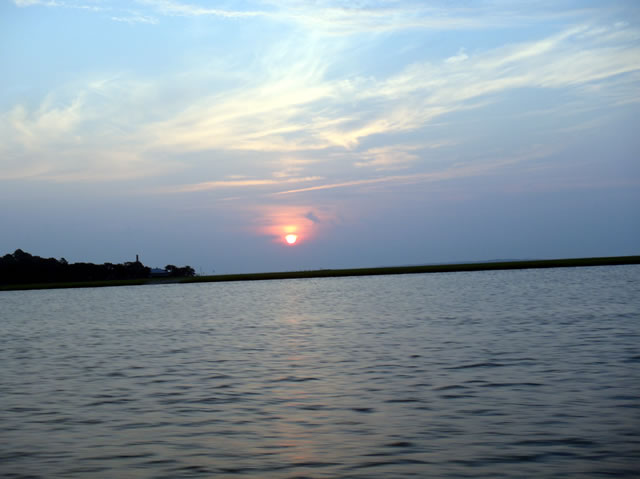 ---
08/18/2012
I had a 1 person 6 hour scouting trip with Vince today, getting ready for a Miss Judy Trip tomorrow. Had steady action but not a real great bite. We fished the last 3 hours of the incoming and the first 3 of the outgoing. Kept a few trout, a whiting, a croaker and a 6lb flounder. Released several more short trout and a few bonnethead sharks. Water temp was low 80's and the wind was out of the south west at 10 knots.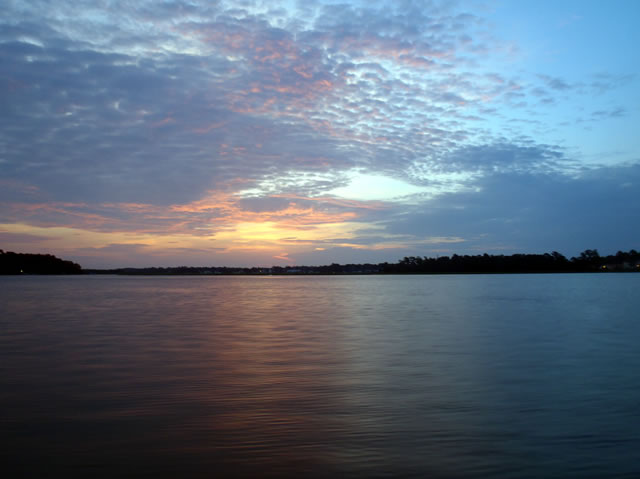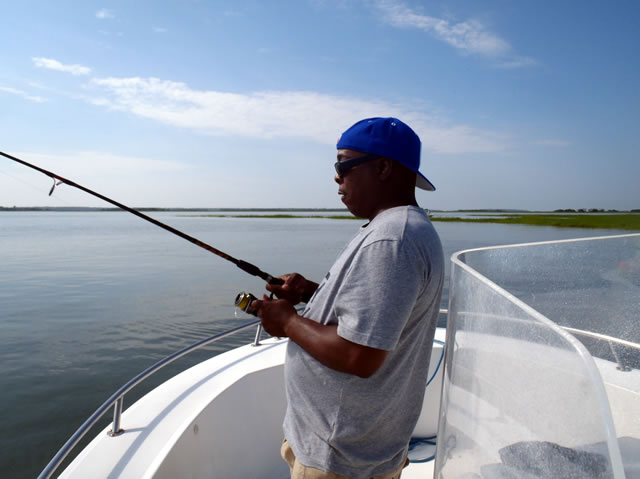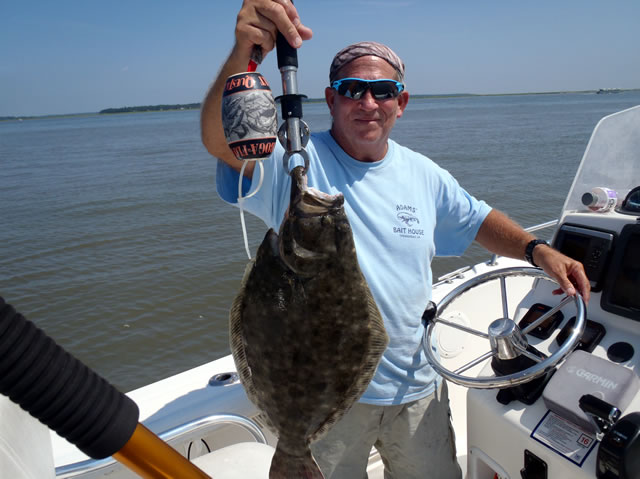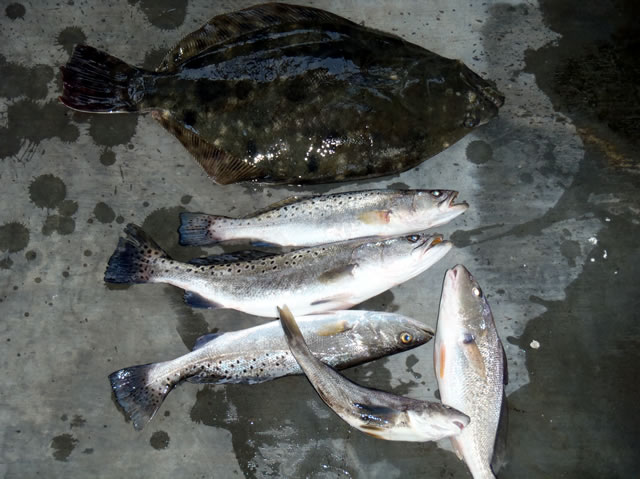 ---
08/11/2012
I had a 4 person 4 hour trip today for Miss Judy today. Left her dock at 6:30 am and we fished the last 3 of the outgoing and first hour of the incoming. We caught several speckled seatrout and kept 2 and 1 bonnethead shark. Released several trout, and bonnetheads as well as small redfish and puffer fish. Wind was 10 Knots out of the south/southwest. Water temp was in the mid 80's but cooling down somewhat from last week.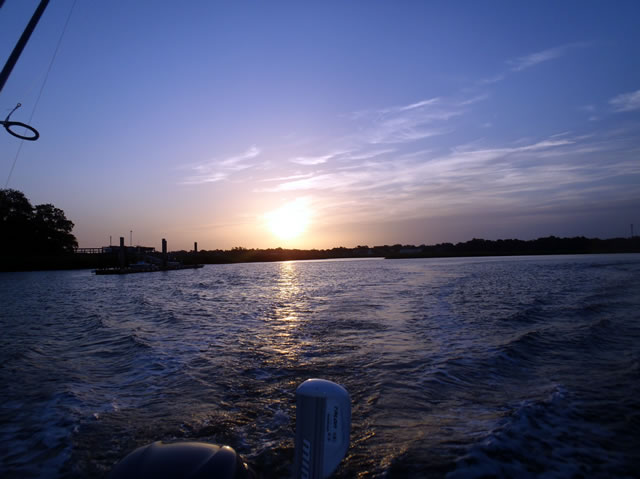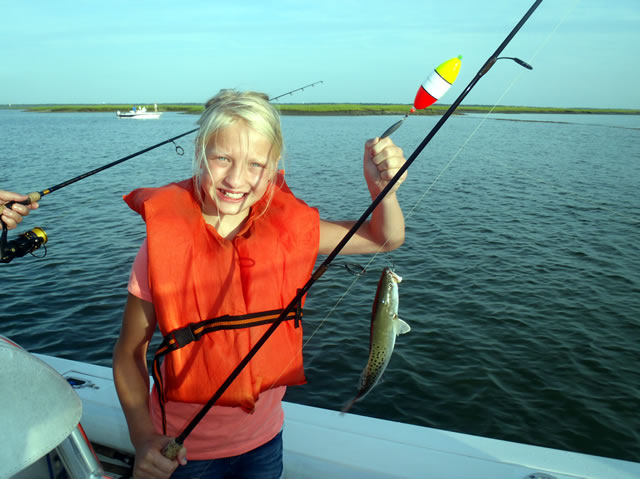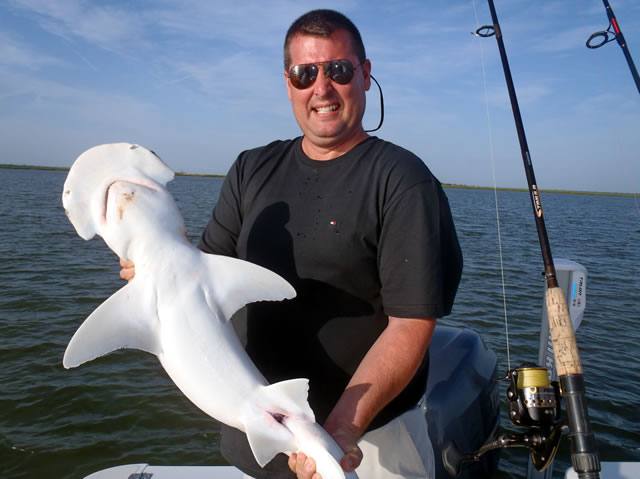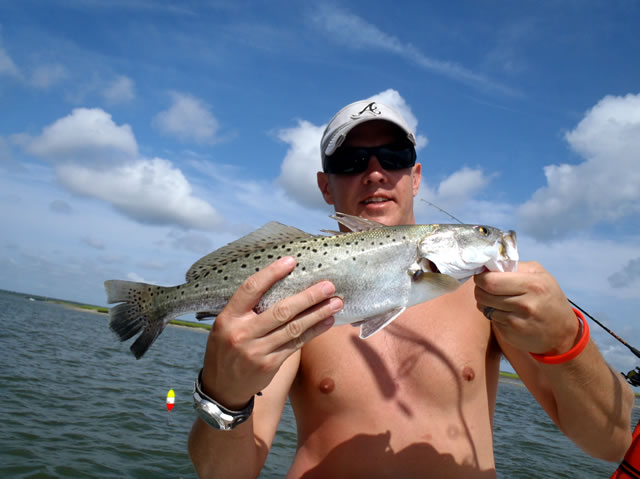 ---
08/03/2012
I had a 3 person 6 hour trip today with 3 of the 4 guys that I had yesterday. Water temp was in the upper 80's but the tides are still springing from the full moon, hence a lot of fast currents and muddy water. We had live shrimp, live mudminnows and live finger mullet and very few bites. We landed a 4 speckled seatrout, a few redfish and quite a few ladyfish. Also released a bonnethead shark . All fish were released today. Talked to a couple other guides who also reported slow action. Did have a pod of dolphins, some that were mating, come over to our boat for a look.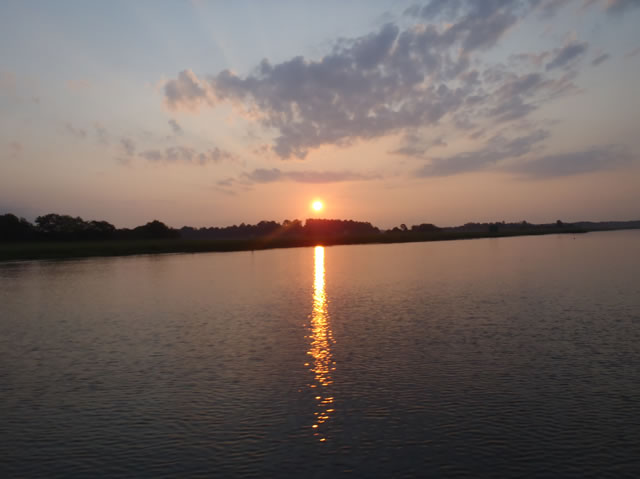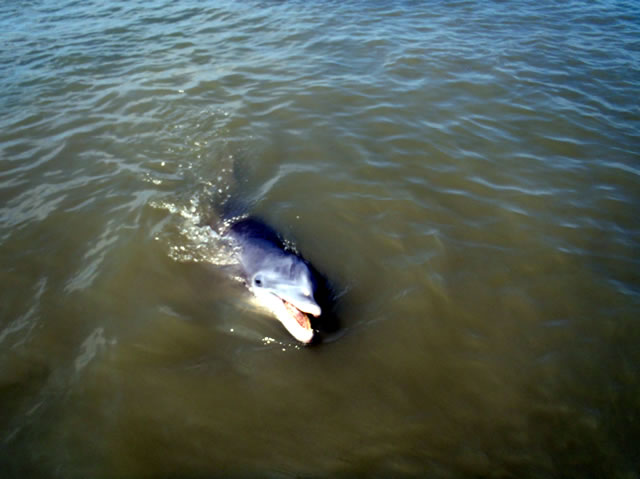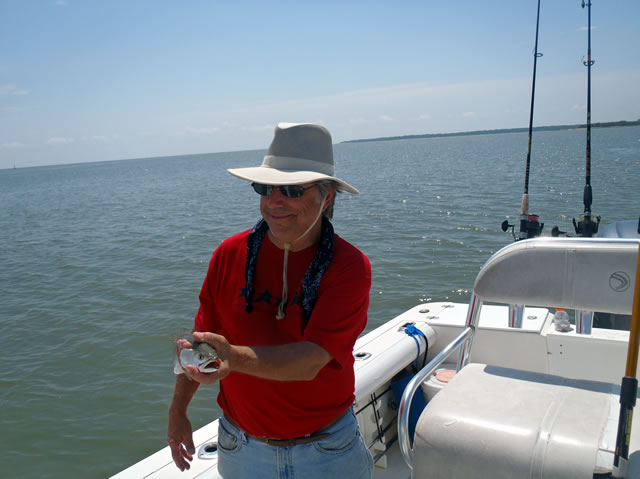 ---
08/02/2012
I had a 4 person 6 hour trip today with some repeats, who will remain unnamed. We had good action most of the day. Water clarity was much better than yesterday and the water temp was still in and around 86°. Since there were 4 guys, they had to move around the boat more than if its just 2 people. The wind was under 10knots today, but we fished a couple areas completely out of the wind that led to very hot conditions. Overall we did ok keeping a few speckled seatrout and a whiting for a meal and releasing a few bonnethead sharks, ladyfish and some under and over slot reds. Largest red on the boat today was a solid 29 inches. I have the same group tomorrow and hope to do well.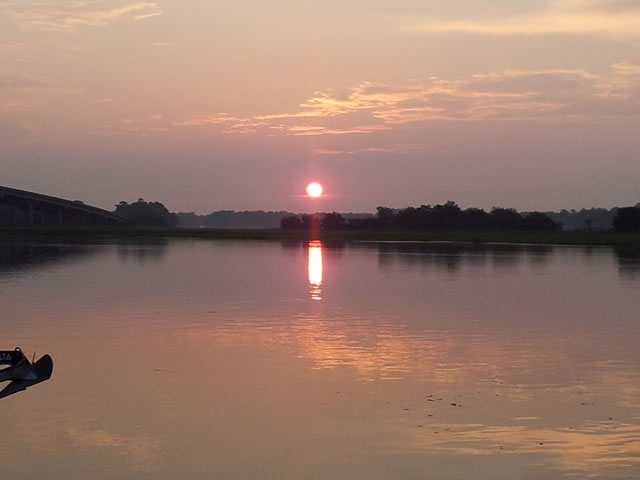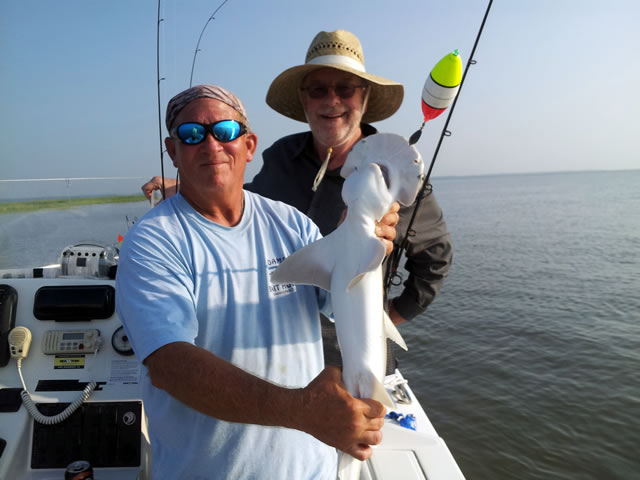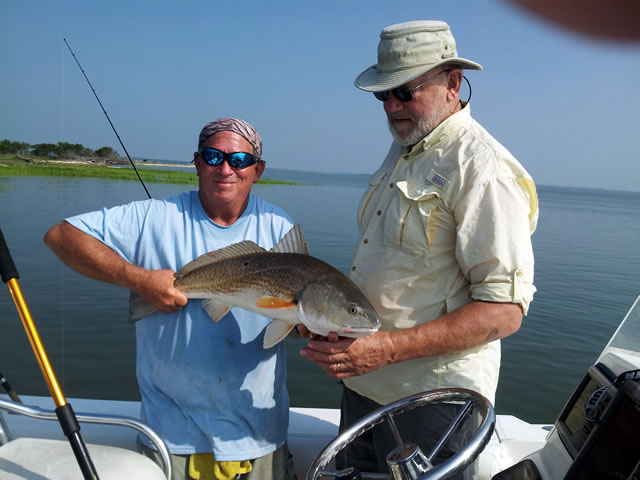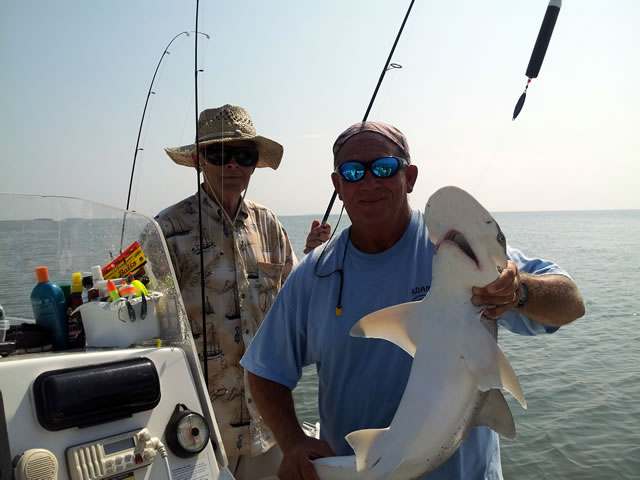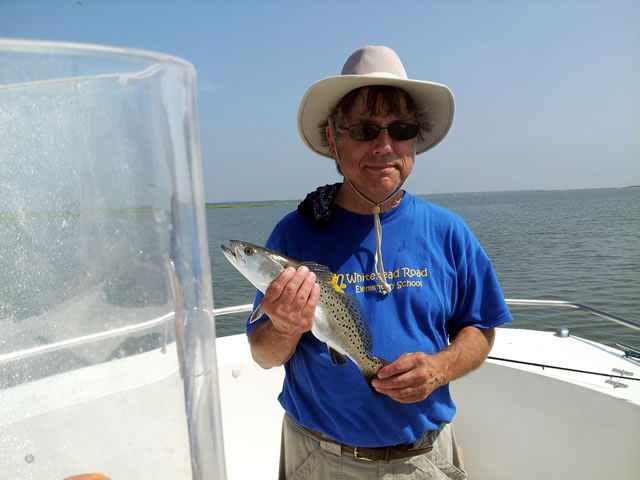 ---
08/01/2012
I had a 2 person 6 hour trip today with Stan and Will. We had steady action all day except during the last hour. Water temp was 86° and stained at most places. We are on the cusp of a full moon and the winds were out of the southwest at 15 Knots . The fast currents and wind contributed to the muddy to stained water conditions. Clear water could be found near underwater structure as well as the grass line on the lee side.
Both guys could fish exceptionally welll. We kept a couple nice seatrout and 1 flounder and released a few trout, a few redfish and 4 bonnethead sharks. Caught and released a couple croakers and Tagged a 26 inch redfish that Will caught. Considering the conditions both anglers did very good.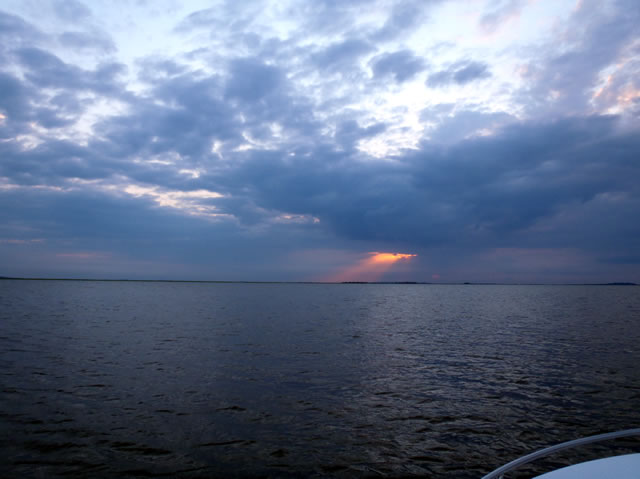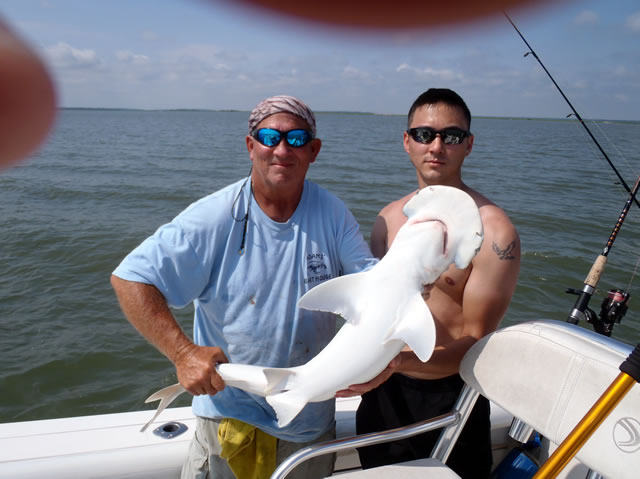 ---
Copyright © 2012 Thunderboltcharters All Rights Reserved.