11/26/2011
Capt. Rick had a 3 hour scouting trip to run. Went back to the area that we left prematurely on 11.25.2011. Stayed a couple hours searching for reds, but they were a no show at this drop, however we did pick up a very nice flounder.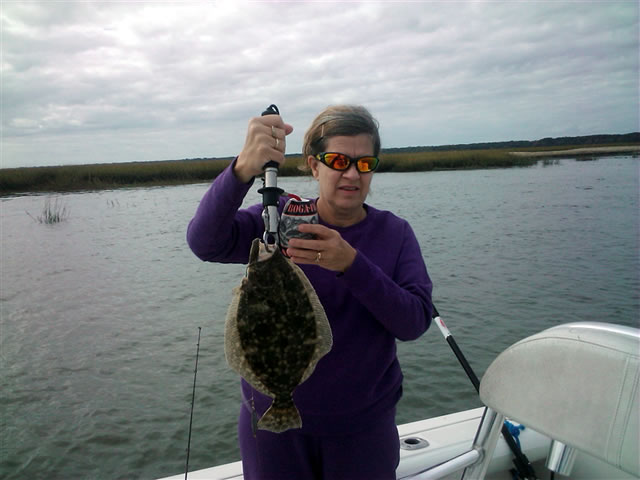 ---
11/25/2011
Capt. Rick had a 3 person 6 hour charter today. I got a call from Miss Judy Charters to help her out by running an inshore trip. We fished very hard for almost 7 hours and landed one fish. The bites were very slow, but on more than 1 occasion, the float would disappear, only to have the angler looking off and missing the fish. We fished all day with live shrimp from Adams Baitshop and Gulp Screwtails. Had a very nice redfish pull the hook in some marsh grass, other than that it was a beautiful windy day on the water. Clean water was hard to find and the water temp has snuck back up to 62 degrees.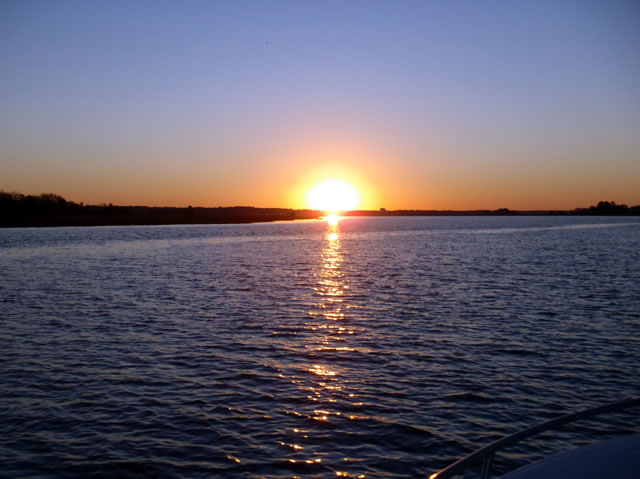 ---
11/19/2011
Capt. Rick had a 2 person 6 hour charter today. We left the dock at 7:40 and returned around 3:15. I have to give the father and son a lot of credit for fishing thru the nonstop east wind today. Water temp was 61 at most places. We started at low tide directly across from the marina, then moved to Wassaw sound . Bites were very hard to get today, and some were very quick and were missed. Mike managed to catch 2 stingrays at low tide. We worked our way to the Savannah River and back. I caught 1 small trout in the Back river and Mike landed 2 more trout that were short. We were able to appreciate the time on the water, but the fish did not cooperate. Sand gnats were out in full force today, whenever we were out of the wind.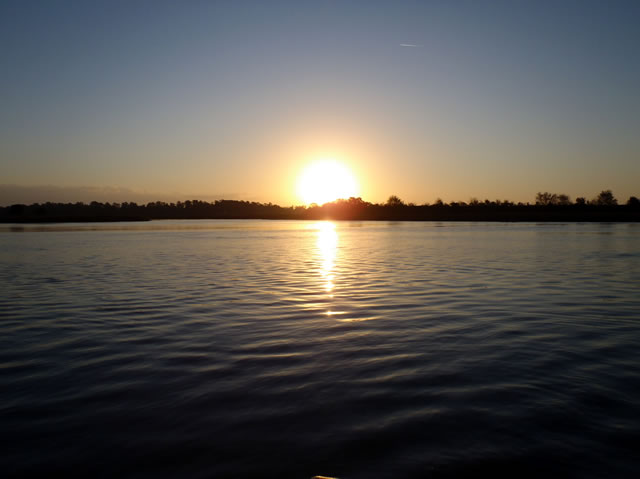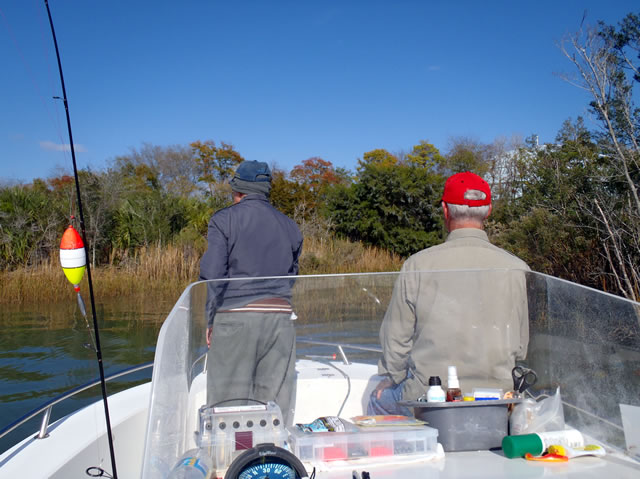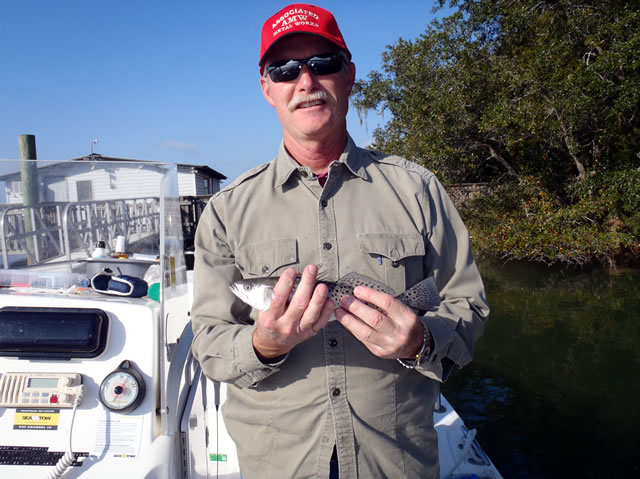 ---
11/14/2011
Capt. Rick scouted for an upcoming charter later in the week.Air temp was in the lower to mid 70's with water temp at 61.3° at most places. Water clarity was very stained, but the current was not too fast. Stayed out about 3 hours and kept 7 speckled seatrout for a meal and released several more. The keepers were mostly between 15 and 19 inches, with 1 at 13.5 inches. Good day on the water.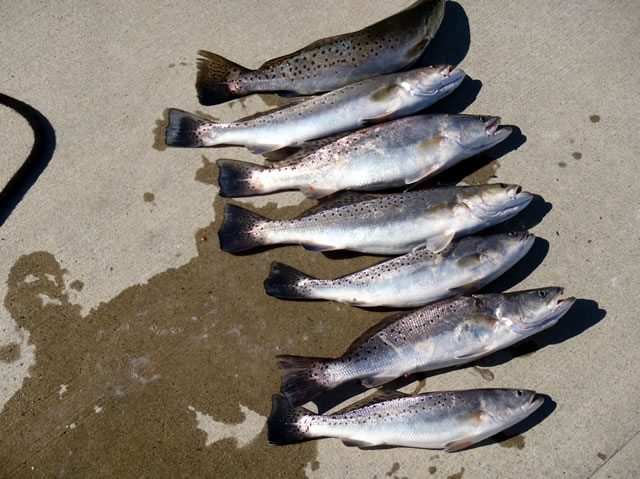 ---
11/13/2011
Capt. Jeremy had a 3 person 6 hour trip today. He reported that the water temp was 59° and the water was clear at most locations. Capt. Jeremy and myself has had Michael and his Father-in-law, Lee many times. They usually catch fish and today was no exception. They also brought along a friend that has not fished with us before. However he turned out to be an excellent angler as well. Today was a catch and release day. They released 12 speckled seatrout from 14 - 18 inches and 5 Redfish, 2 slot and 3 oversized, with the largest being 27 inches.


Below is Lee with a nice slot red, released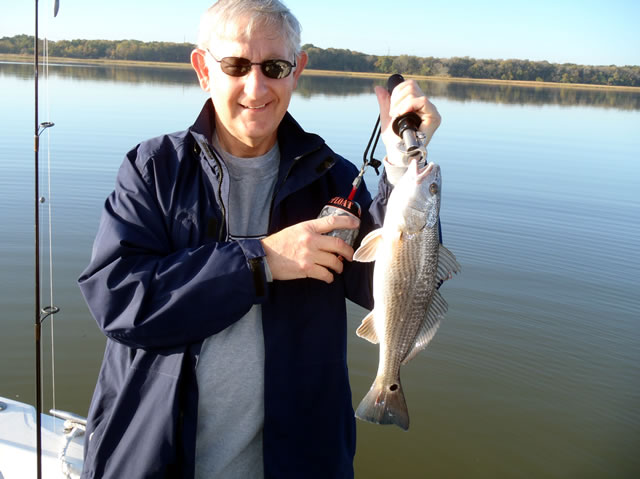 Below is Jim with an oversized redfish.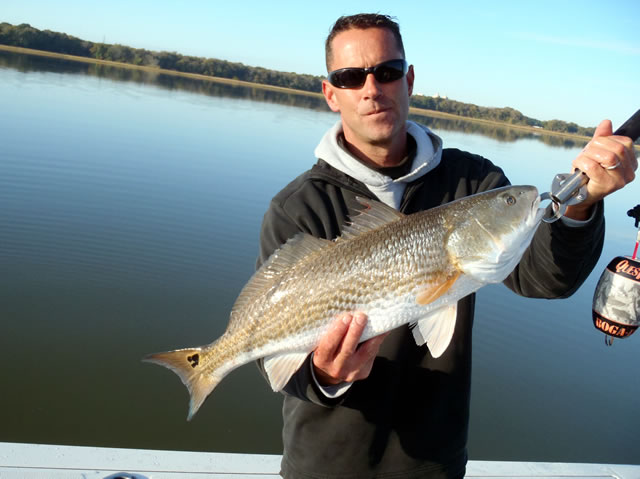 Below is Jim with a Nice Trout released.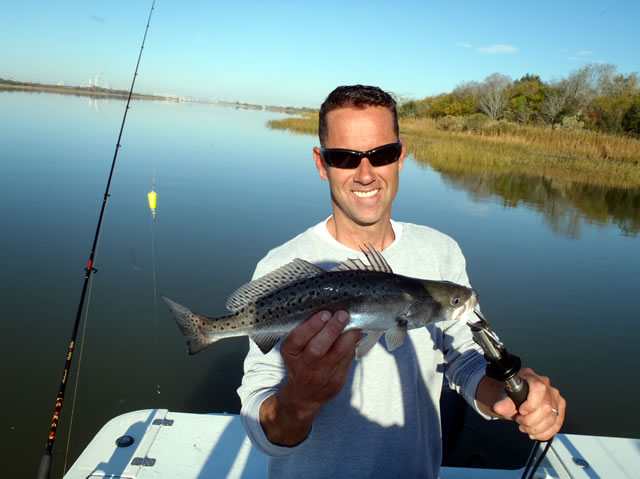 Capt. Jeremy holding and photographing a trout he caught.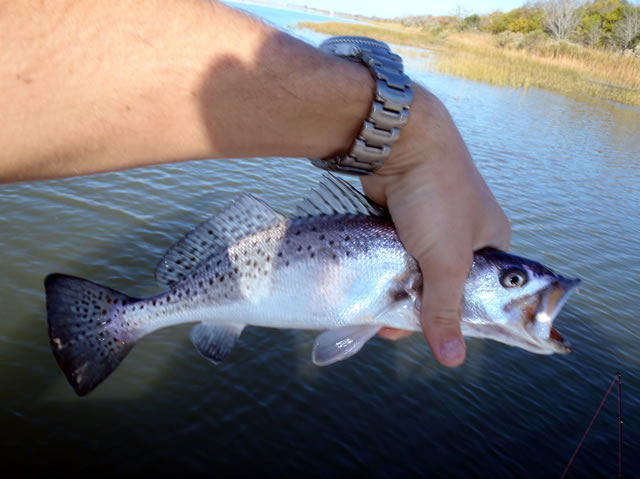 Below is Michael with a very nice speckled Trout.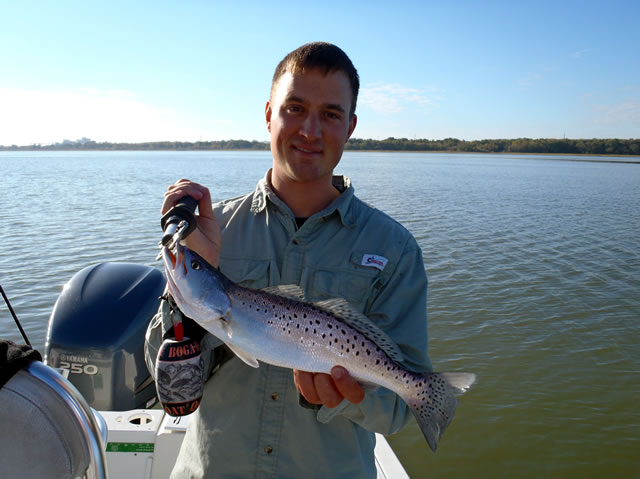 Below is Lee with another oversized redfish.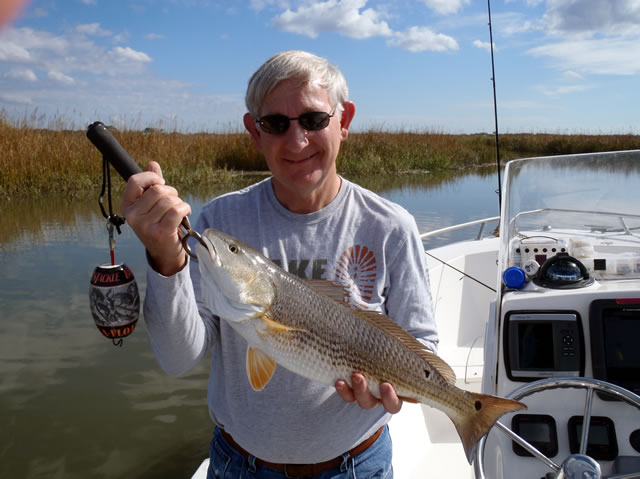 Below is Jim with another 18 inch speckled seatrout released.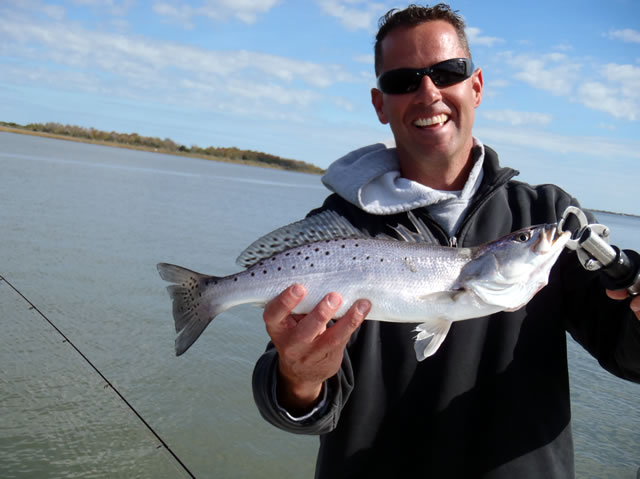 ---

11/06/2011
Capt. Rick had a 2 person 6 hour trip today. Started early at 6:45 am and fished up until 1:30 pm today. It was a hard day on the water. Air temp was in the lower to mid 50's with water temp at 61° at most places. Wind was stiff out of the North East at 15 to 20 knots. It blew all day long. we started out on the inside of Wassaw Sound but retreated into some South Carolina waters. It was very hard to find clean water. We missed a good trout bite when we first started, but Kevins Dad Eddie, broke the ice with a keeper slot red, followed by Kevin landing a keeper Carolina Trout. Eddies casting was on the money and he had the patience to hang with it, and caught a very nice Bull Red that was approximately 28 inches long. I did not tag this fish as he fought very hard and I wanted to revive him quickly. It was a good fishing day, but the keepers were few and far between. All fish were caught on live shrimp from Adams bait house. First picture is of a cold sunrise on the wilmington river, followed by Eddie fishing the Grass line. Last Picture is of Eddies' Oversized redfish .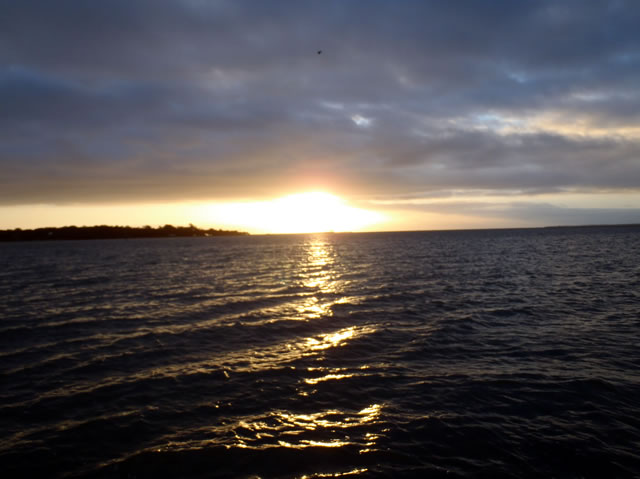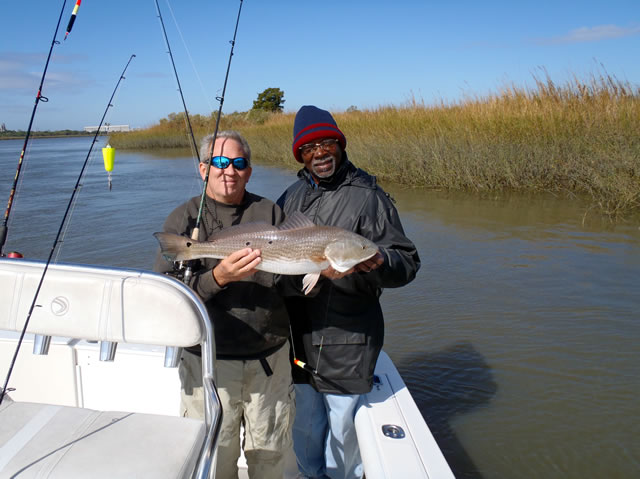 ---
Copyright © 2011 Thunderboltcharters All Rights Reserved.